When I think about buying handmade jewelry online, my mind automatically jumps to Etsy. I was shocked when I recently learned about the handmade products available on Amazon. If you are an avid Prime shopper like me, then you have to check them out. You get all of the customer service benefits of buying through Amazon with the small business touches and products.
You can visit the handmade site here. Use the sidebar to filter based on item type, metal type, jewelry type, artisan location, or price.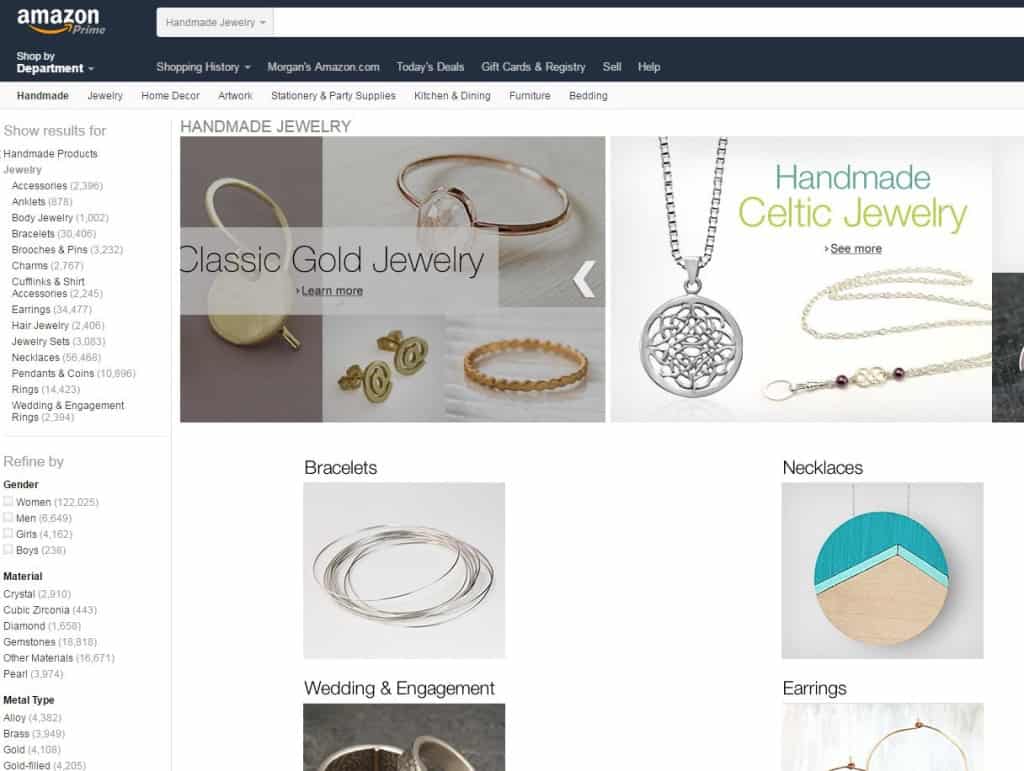 Here are some of my favorite finds, all under $50: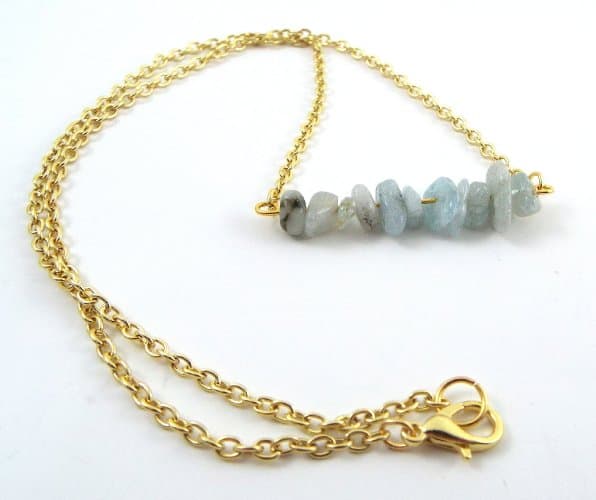 Aquamarine Chip Bar Necklace – $14.98+shipping; Richland Springs Jewelry, Missouri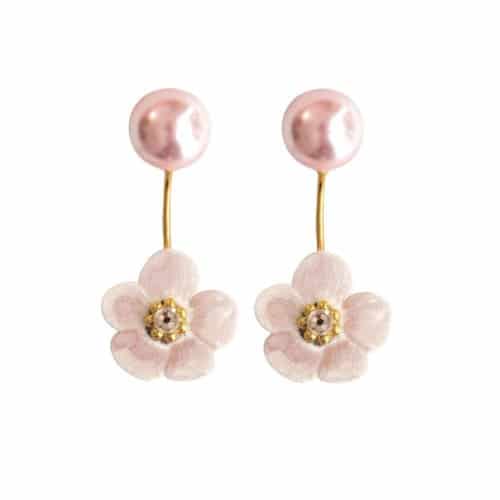 Luli Art Bijoux Ear Jackets $40+shipping; Luli Art Bijoux, Italy
Sea Glass Bracelet, $42.50-free shipping; Nautical Sea Glass Jewelry, Florida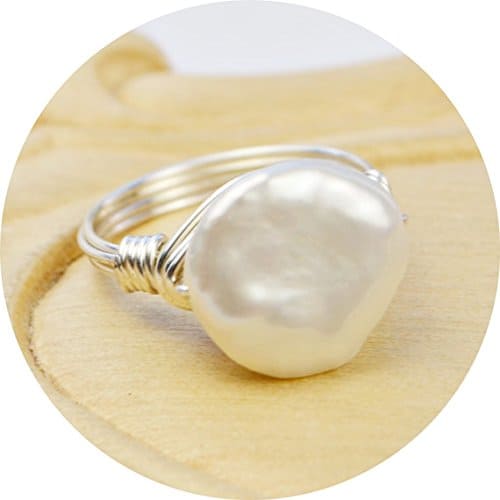 Coin Pearl Wire Wrapped Ring, $16+shipping; Twist 21, Pennsylvania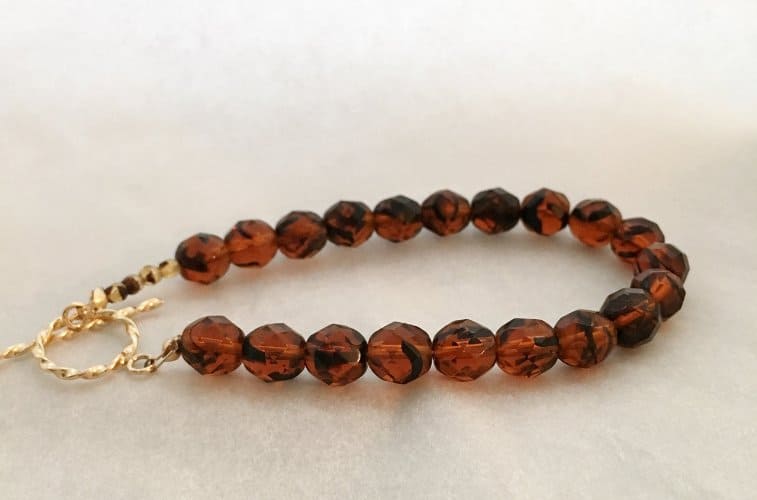 Beaded Tortoise Shell Toggle Bracelet, $22-free shipping; M50Jewelry, Massachusetts
Be sure to check out all of the handmade products available on Amazon!
This was not sponsored by Amazon, I really just discovered it this week and got excited and wanted to share. The links above are affiliate links, meaning that if you click through and make a purchase, I will receive a very small percentage of the sale. Thanks for supporting the brands that make Charleston Crafted possible!