Trying to do a Foot Peel DIY? Here is how it went for me and my husband!
I love trying new face products and so I was very excited to try the Face Shop Smile Foot Peeling product. I have done a few foot peel DIYs before but this was a new brand for me. I honestly picked it because it was the cheapest one that I saw at the time on Amazon. I wasn't looking to make a big investment in this process.
I loved it so much (and Sean did too!) that I wanted to share a review. Warning – it is pretty gross to do a foot peel. But, it is very very satisfying.
Foot Peel DIY
The foot peel is a serum that you soak your feet in. It comes with two plastic baggies, one for each foot, that you pour a liquid (the peel) into. You let your feet soak for 90 minutes and then wash them off.
I'll note that this brand was big enough for Sean's size 12 feet. Other brands the bags have been too small and we've had to rig it up with a plastic baggie.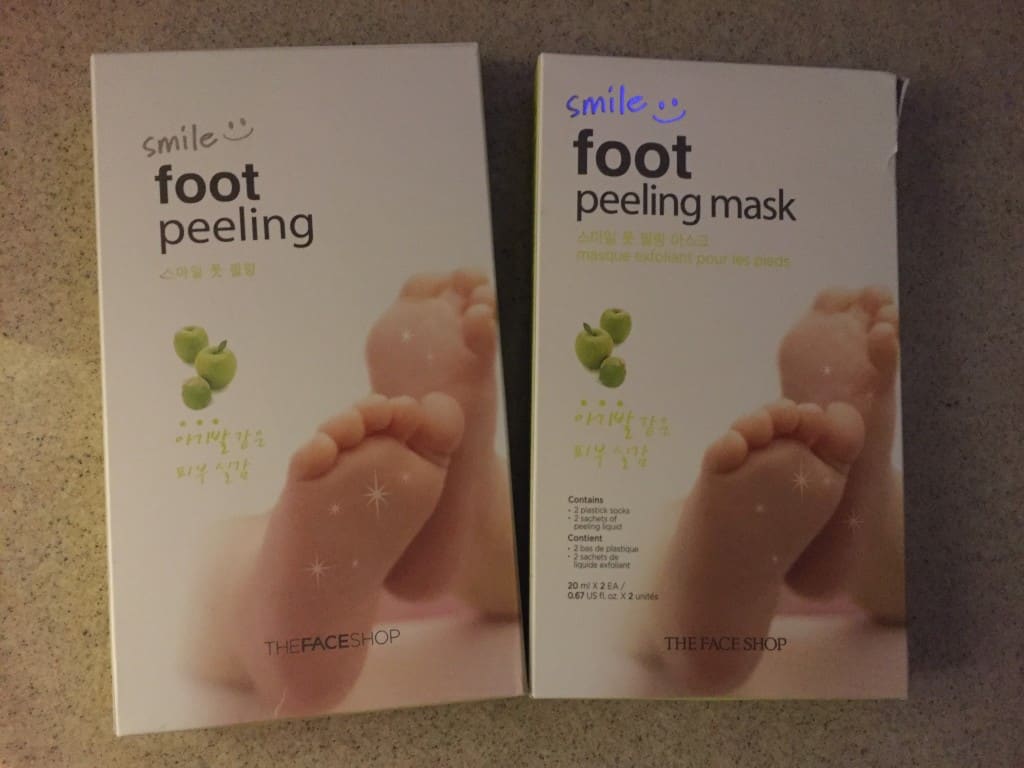 For a week, nothing happens. Your foot skin might feel tight or dry, but it looks totally normal.
Then, all of a sudden, the soles of your feet peel off the outer most layer of skin.
It's really like a major sunburn. It was hard for me to resist peeling it myself, though the packaging says to let it fall off naturally. I guess that peeling could pull off too much skin and make you bleed. Try to resist!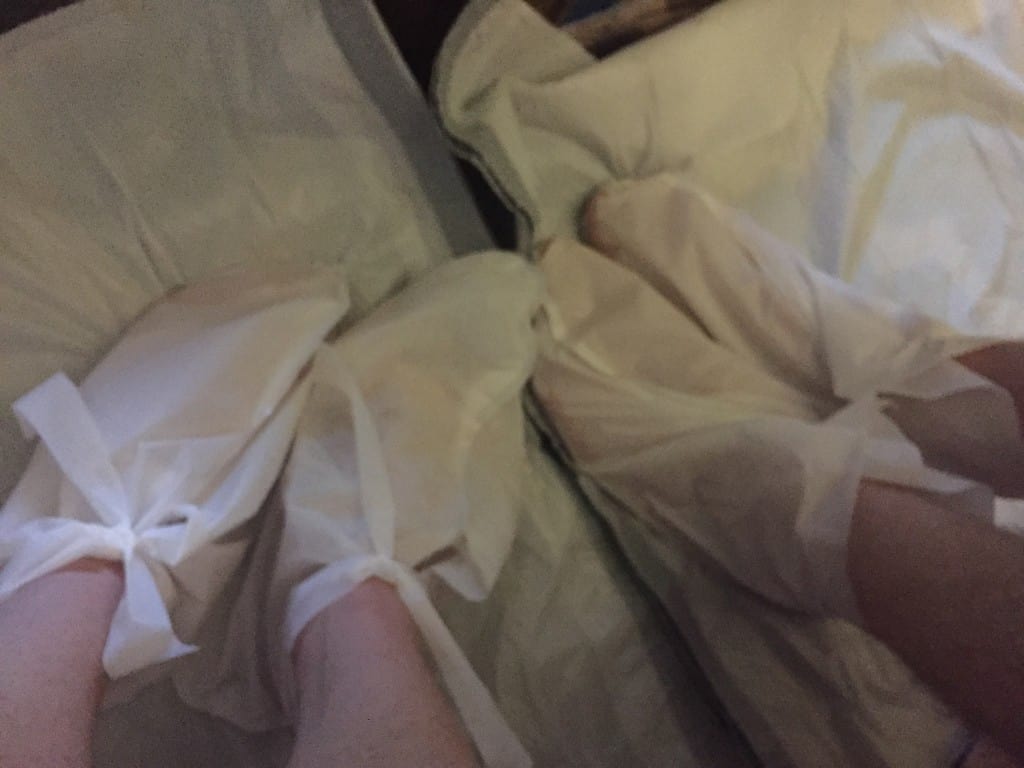 The new skin underneath is baby soft. Getting rid off all the excess dead skin cells really reveals nicer skin underneath.
It sounds crazy, but I really really loved this product and had to share!
Though I decided to spare you pictures of my peeling feet. 🙂
Here are the official directions on the packaging. I have gotten these several times that do not have instructions in english. So, this is good for you to reference if that is the case for you!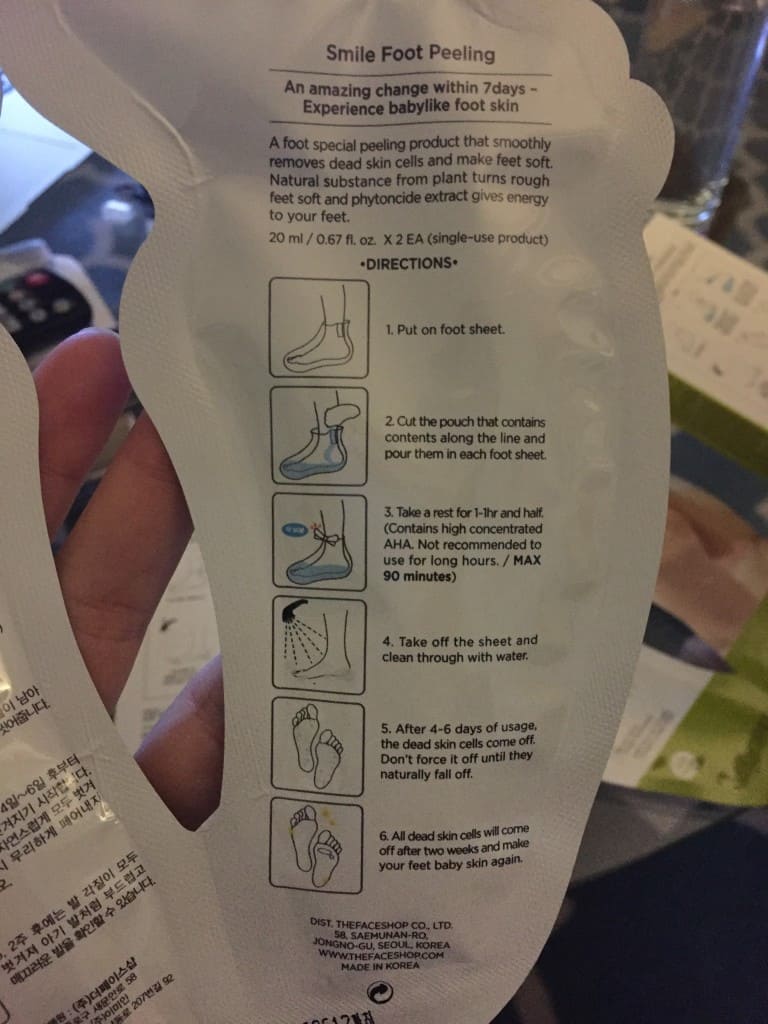 This was not a sponsored post, but the links above are affiliate links. That means that if you click through and make a purchase, we receive a small percentage of the sale. Thanks for supporting the brands that make Charleston Crafted possible.