Can you believe that it is almost October? I certainly can't. We are hosting a baby shower tomorrow and then I really want to get into some Halloween decorating! I am so excited to have a house and a front porch to decorate and that for the first time we will have Trick or Treaters!
Halloween is on a Monday this year, so I don't know how rowdy we will get, but I am always excited to decorate. We have a corner lot with a sprawling yard, so I am considering doing something spooky out there!
I am a total weirdo who loves wacky Halloween stuff and Sean always has to tone me down. If it was up to me, here are some of the things that I would love to put up in the yard, all available via Amazon: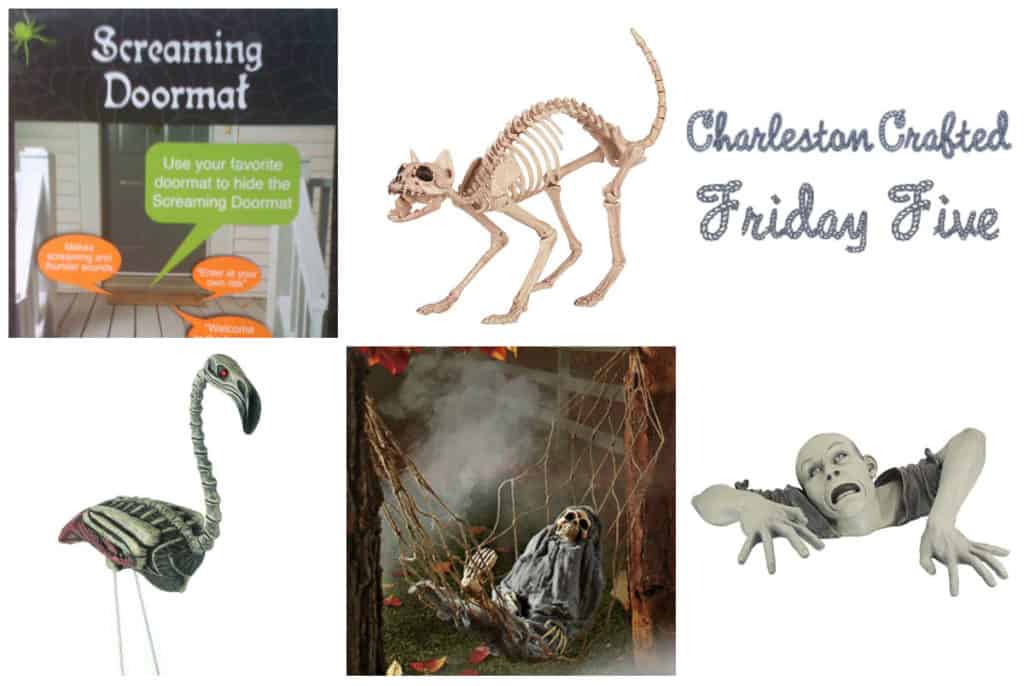 Screaming Doormat // Skeleton Cat
Zombie Flamingo // Skeleton in a Hammock // Zombie Crawling out of the Earth
What are you putting in your yard for Halloween? Am I nuts?
This post contains affiliate links. That means that if you click through and make a purchase, we receive a small percentage of the sale. Thanks for supporting the brands that make Charleston Crafted possible.