It's been a rainy, dreary week, kind of a bad week for me at work. I'm excited for the sun to come out this weekend and for one of my oldest and greatest friends to come to Charleston for the long weekend! Fingers crossed for sunshine and no sunburns.
Here's some things on Amazon making me smile this week. Sometimes, you just need to be silly: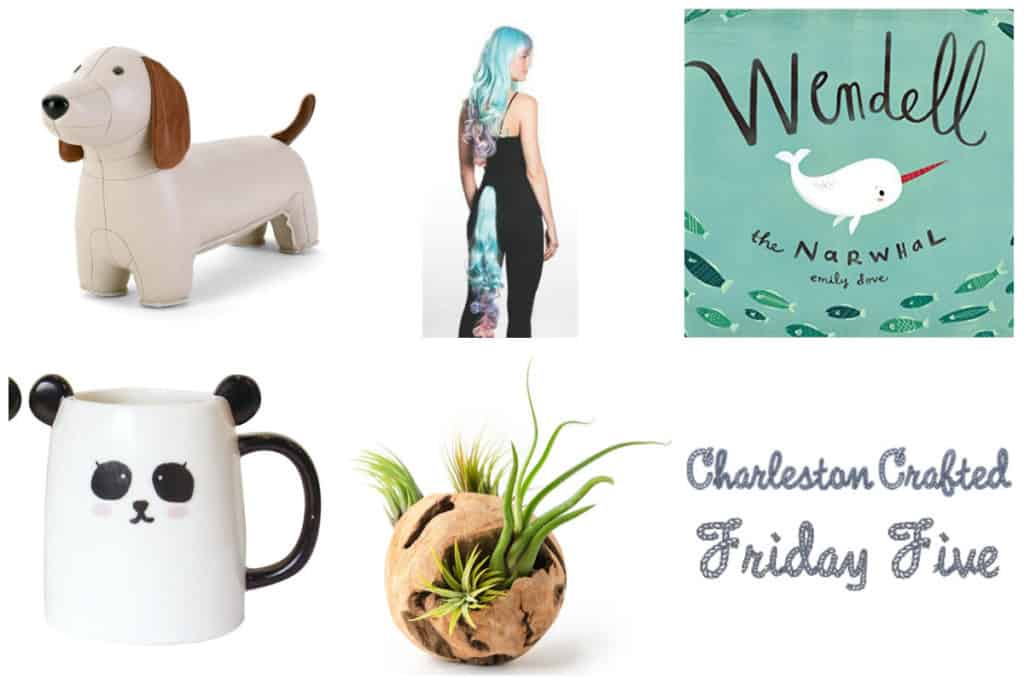 weenie dog bookend // unicorn tail wig // wendell the narwhal
panda mugs // driftwood air planter
Have a great weekend! We have a cool makeover scheduled for Tuesday – I can't wait to share it!
This post contains affiliate links, meaning that if you click through and make a purchase, we receive a small percentage of the sale. Thanks for supporting the brands that make Charleston Crafted possible!