I love any excuse to squeeze extra fruit into a meal. Sean's the bomb at making delicious fruit smoothies, and this is my sort of side-dish take on that.
Similar recipes are always circulating, but my version is 100% pure fruit and very delicious.
Fresh Fruit Salsa
Ingredients:
One Apple
Two Kiwi
Half a carton of Strawberries
One carton of Raspberries
One Peach
You can add a variety of fruit- but I like to make sure I have one fruit with a lot of crunch (I like apple) and at least one thing that's extra juicy (raspberries). Just know that whatever is juicy will define the color of the salsa.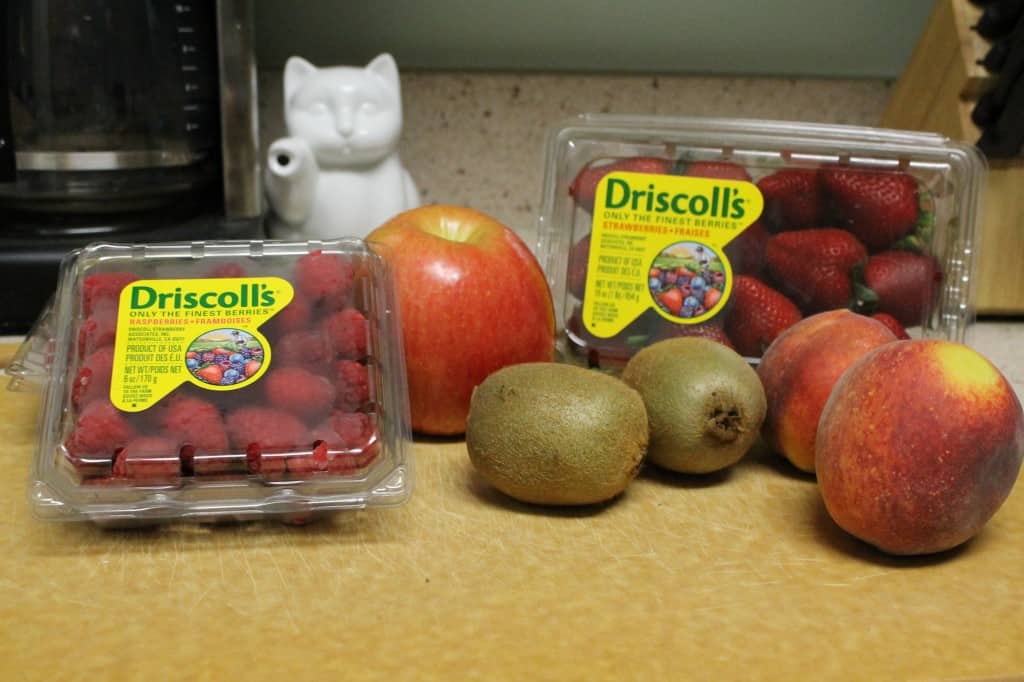 What you do:
Dice everything into small pieces. I aim for the size of my pinky fingernail or smaller.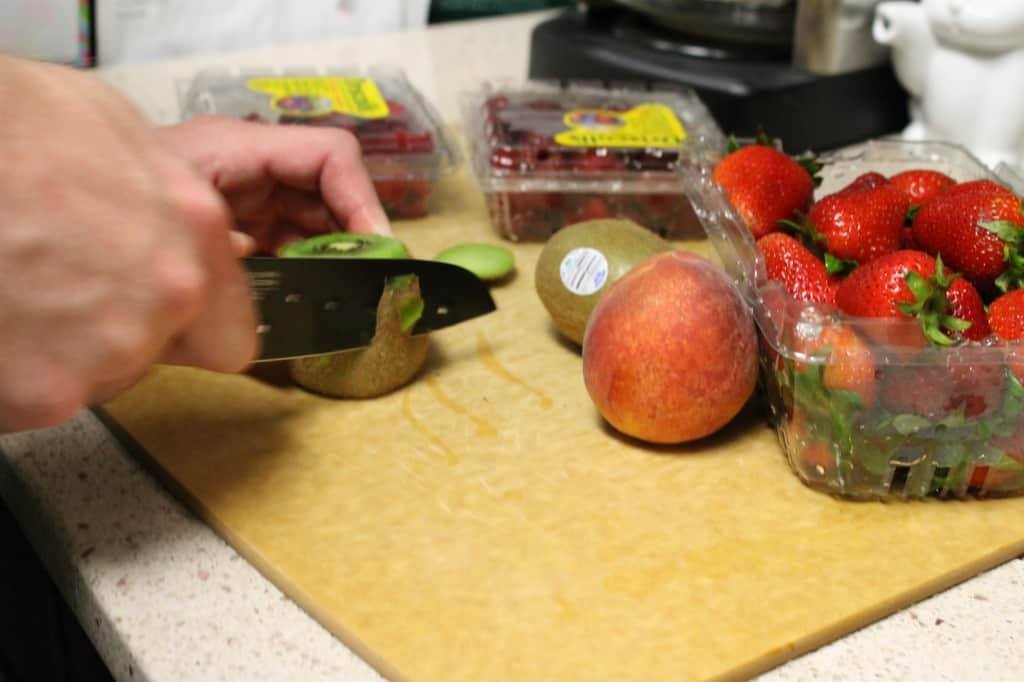 Mix it all really well. The fruit juice is gonna keep the apple from browning.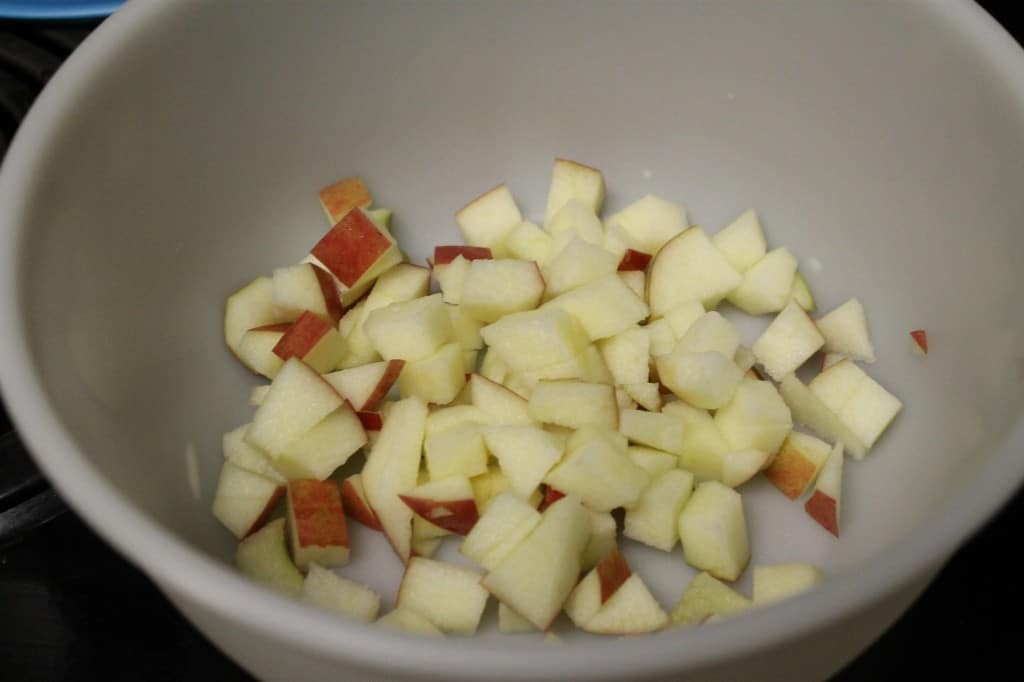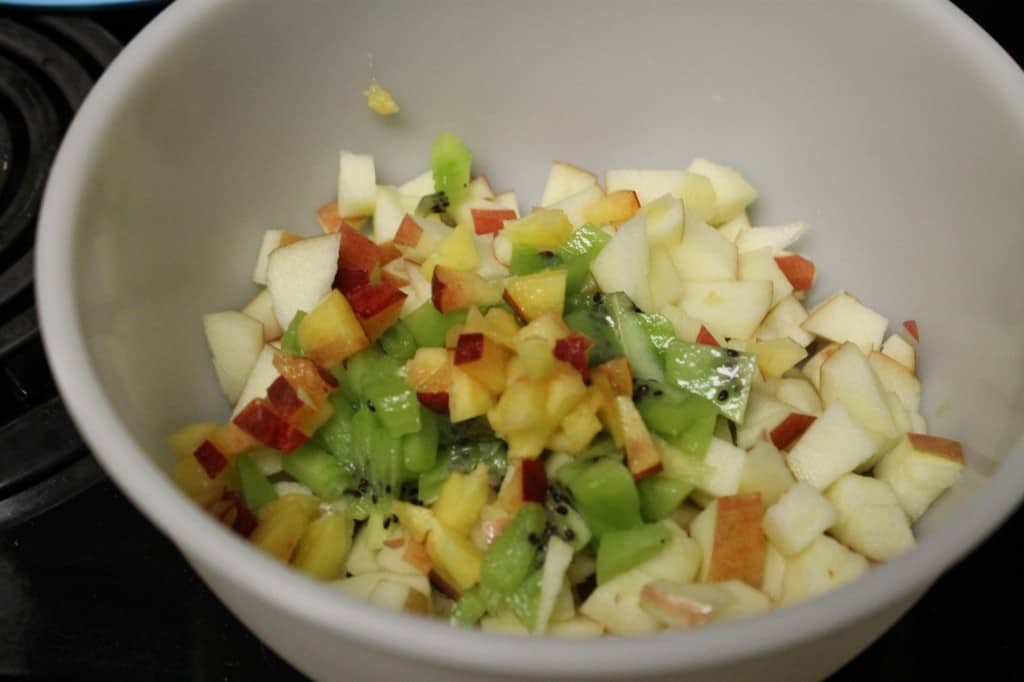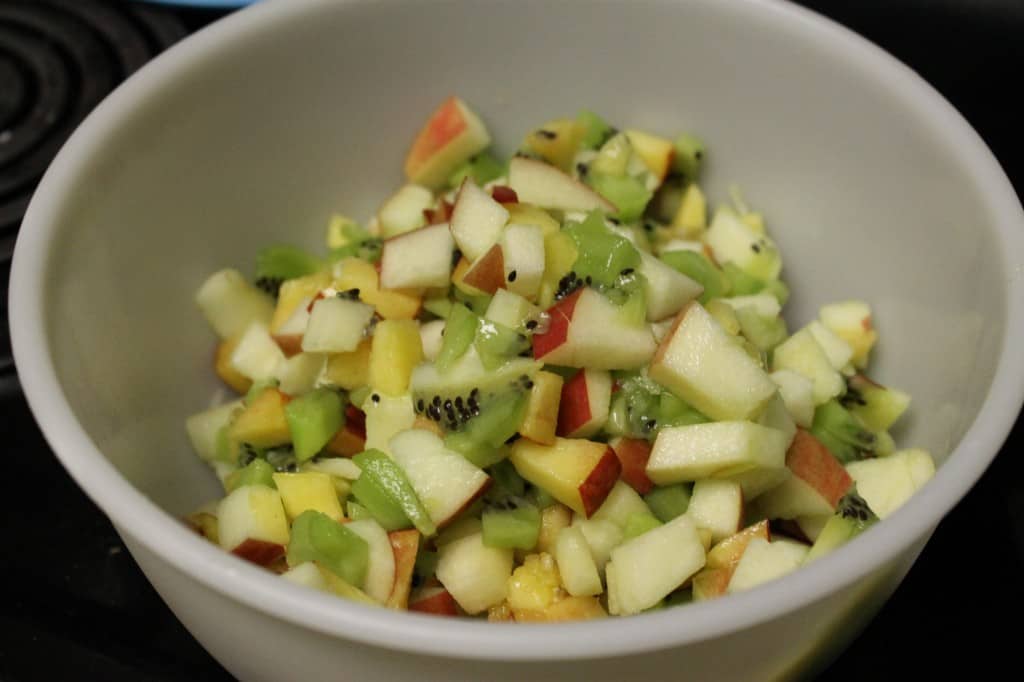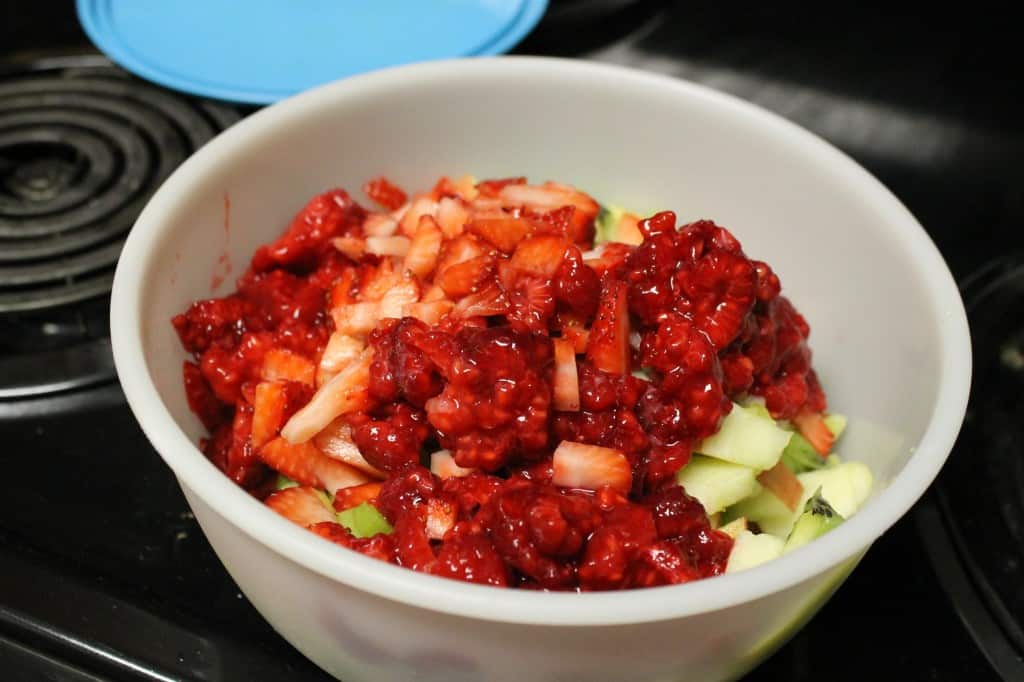 Let it sit overnight and let it get juicy juicy. Enjoy by its self, spread on toast, or with cinnamon and sugar chips.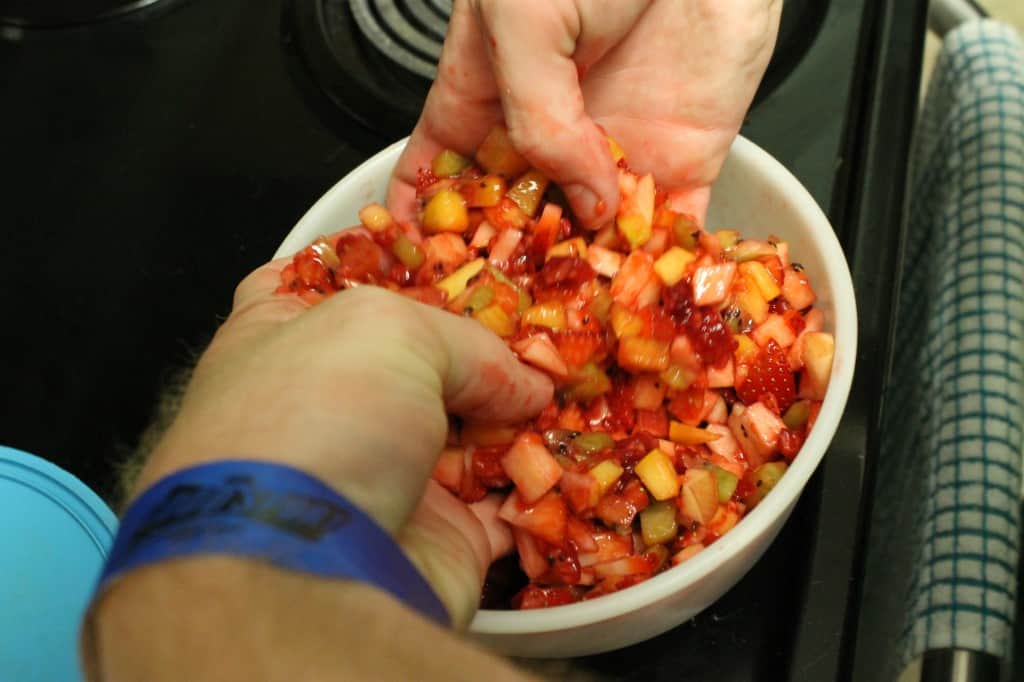 Bonus recipe: Cinnamon Sugar Chips
Ingredients:
Tortillas
Pam spray
Cinnamon Sugar
What you do: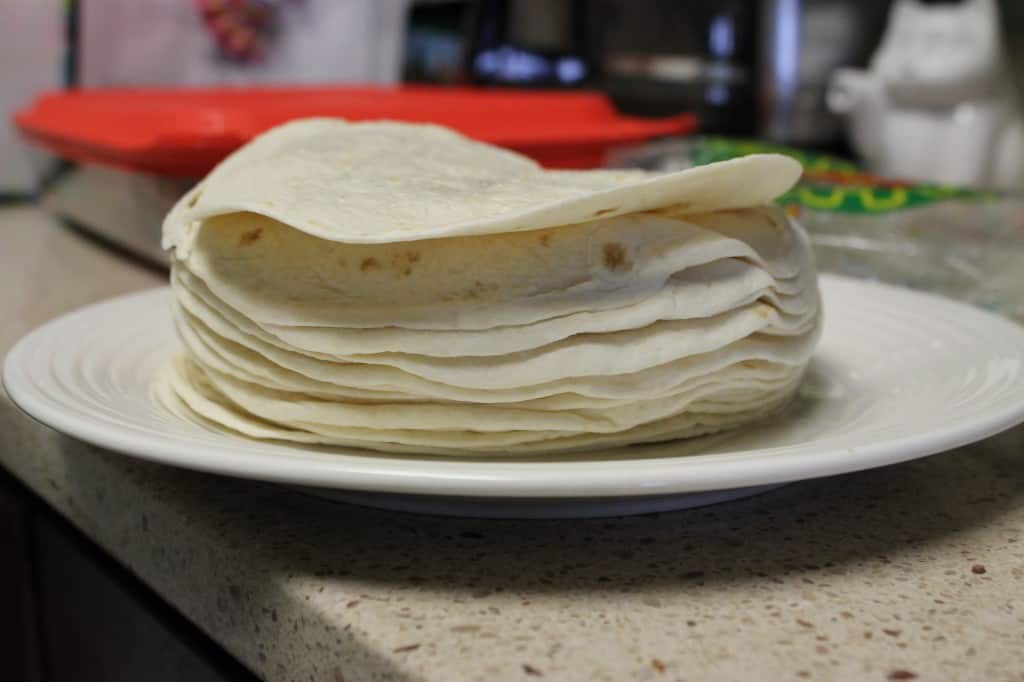 Spray both sides of the tortillas and top with sprinkles of cinnamon and sugar.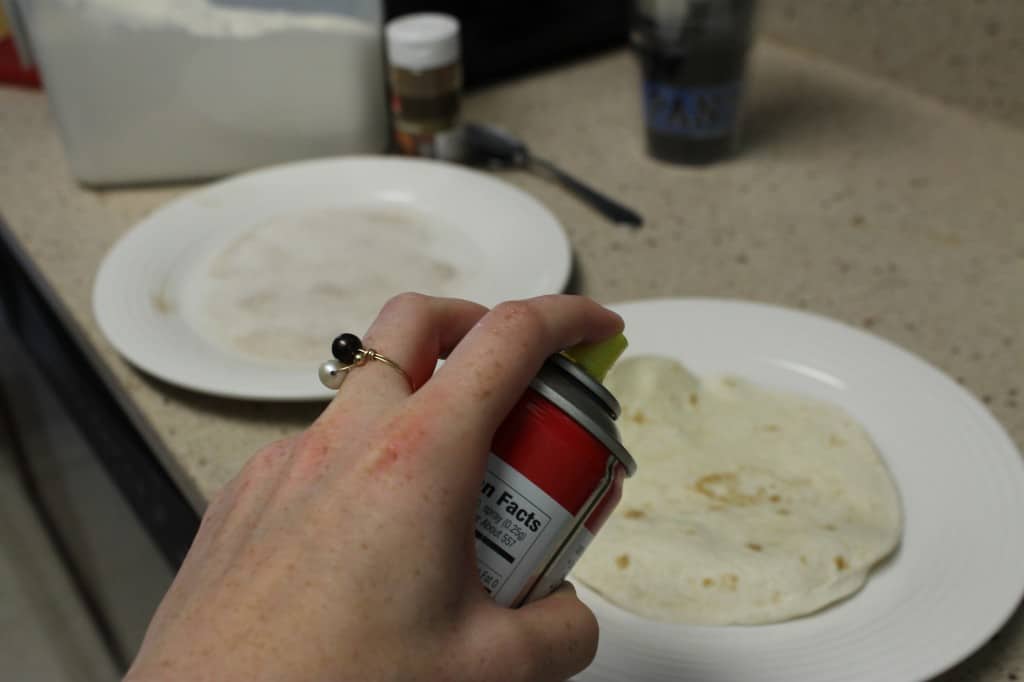 Use a pizza cutter to roll it into triangles.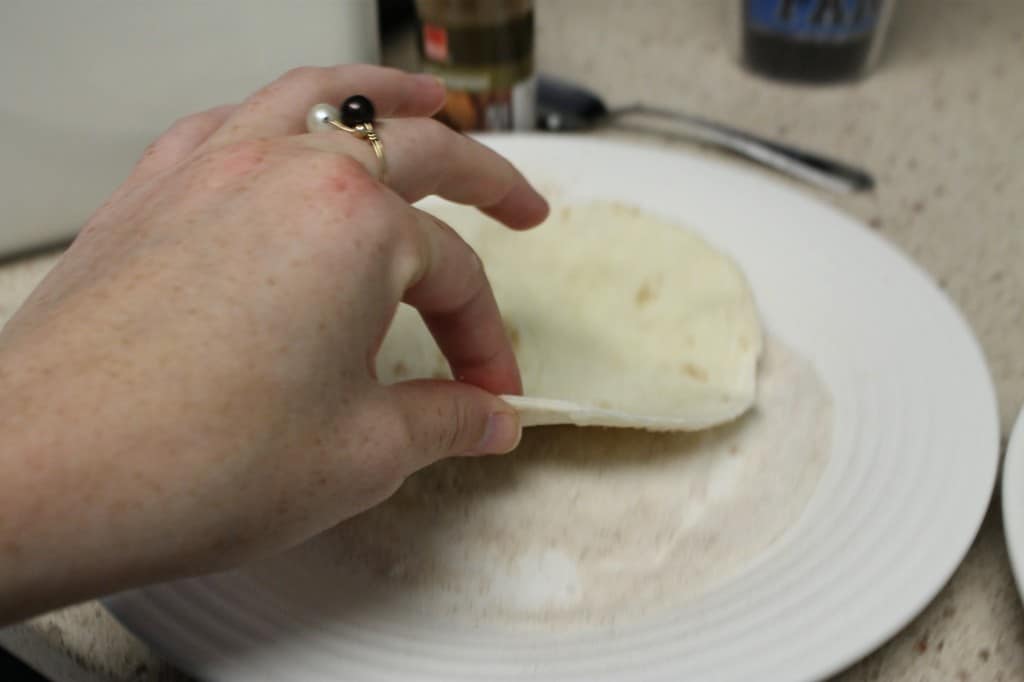 Throw them on a tin foil lined pan and toast in the toaster oven or oven until crispy and golden brown.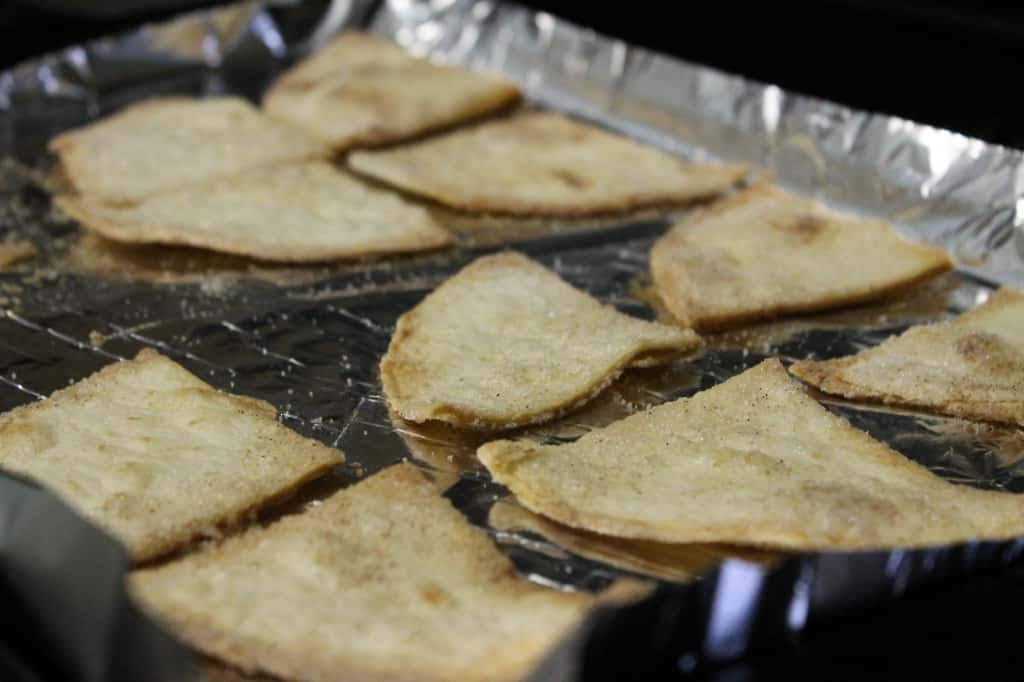 Let cool & serve with fruit salsa!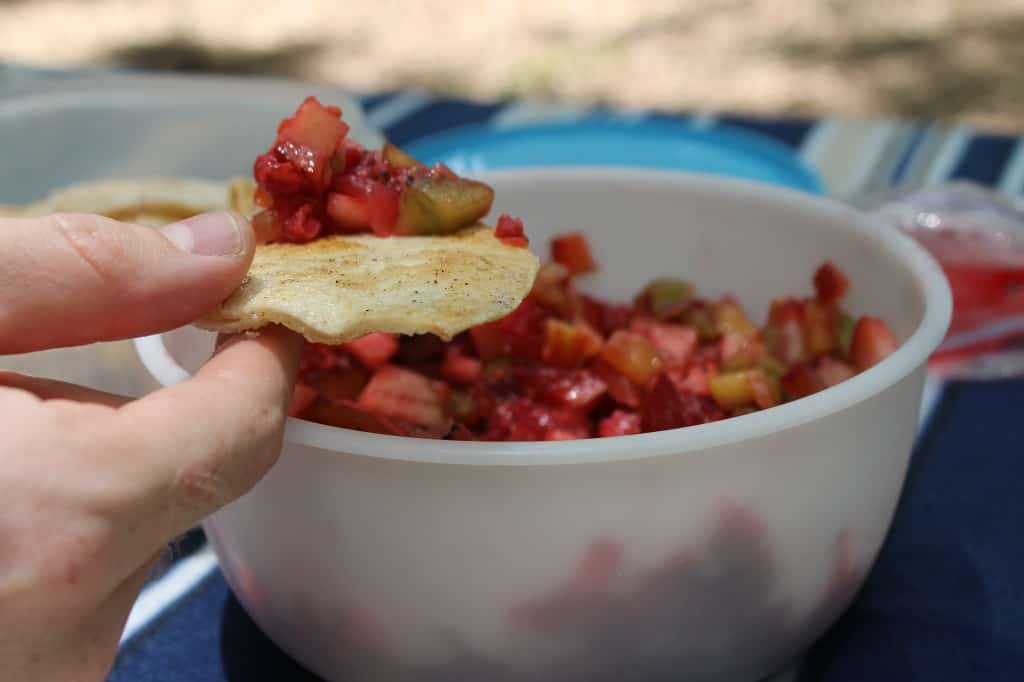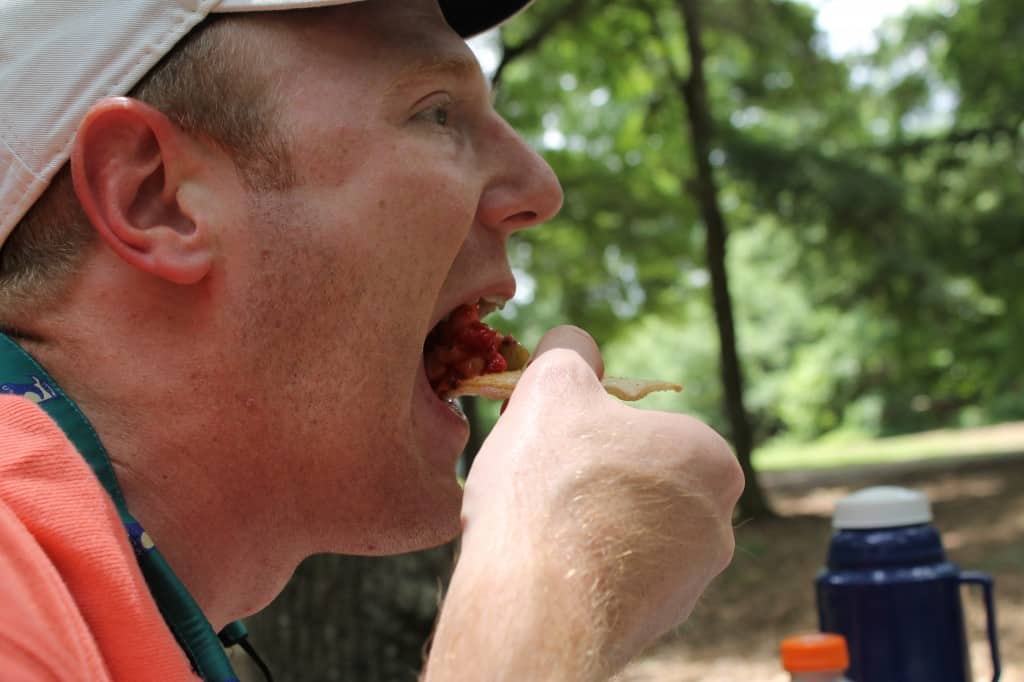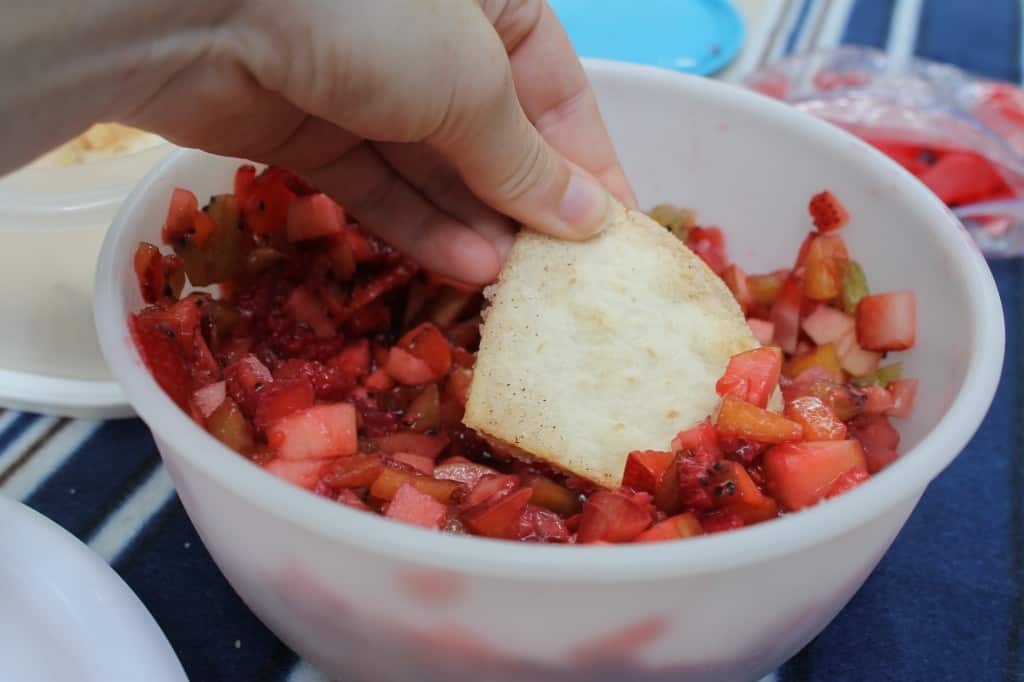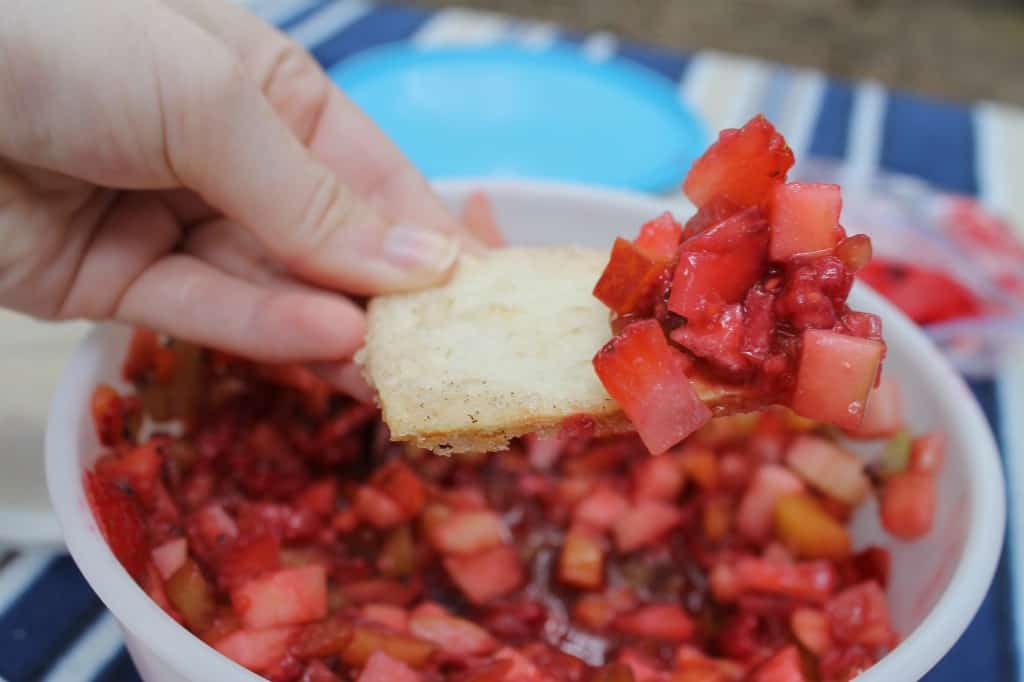 While the fruit salsa can make enough and last two or three meals, I like to make fresh chips each time!
How do you dress up your fruit?