We love our CSA produce box subscription, but we have been getting about 2 dinner's worth of green beans a week! They are starting to add up and we really didn't want to throw any away, so this weekend I froze a bunch of them. I was surprised at how simple it was and wanted to share how I did it. *Note- pictured is a mix of green beans and wax beans, the white ones! The method works for both types*
First, trim the ends off the green beans and slice into bite sized pieces (1/2 or 1/3s).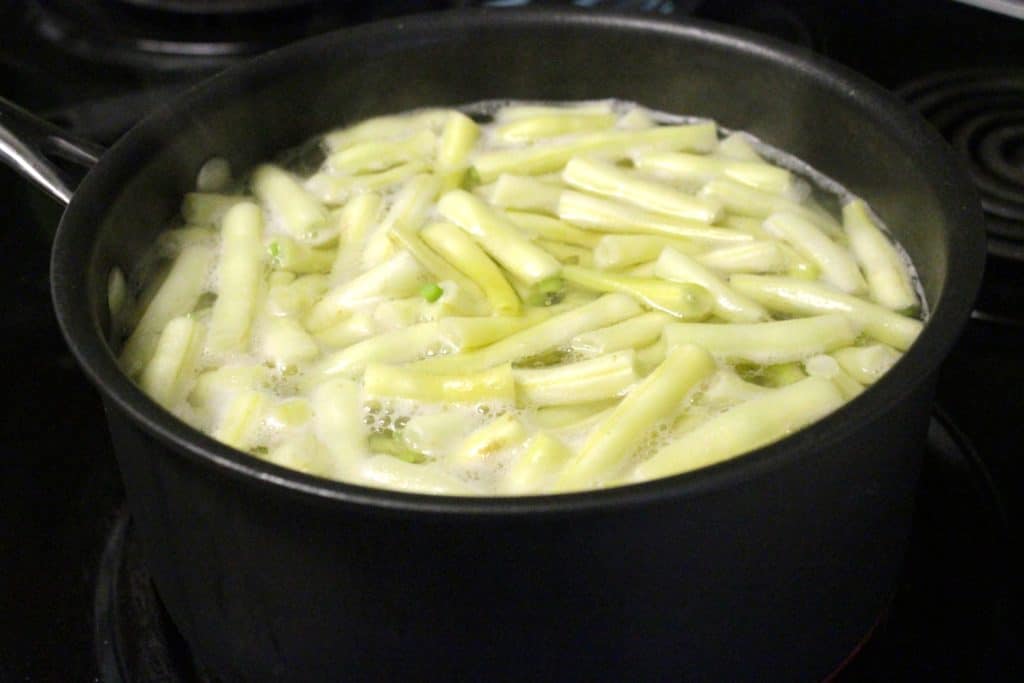 Meanwhile, bring a large pot of water to a boil. Carefully add the beans and boil for 3-4 minutes.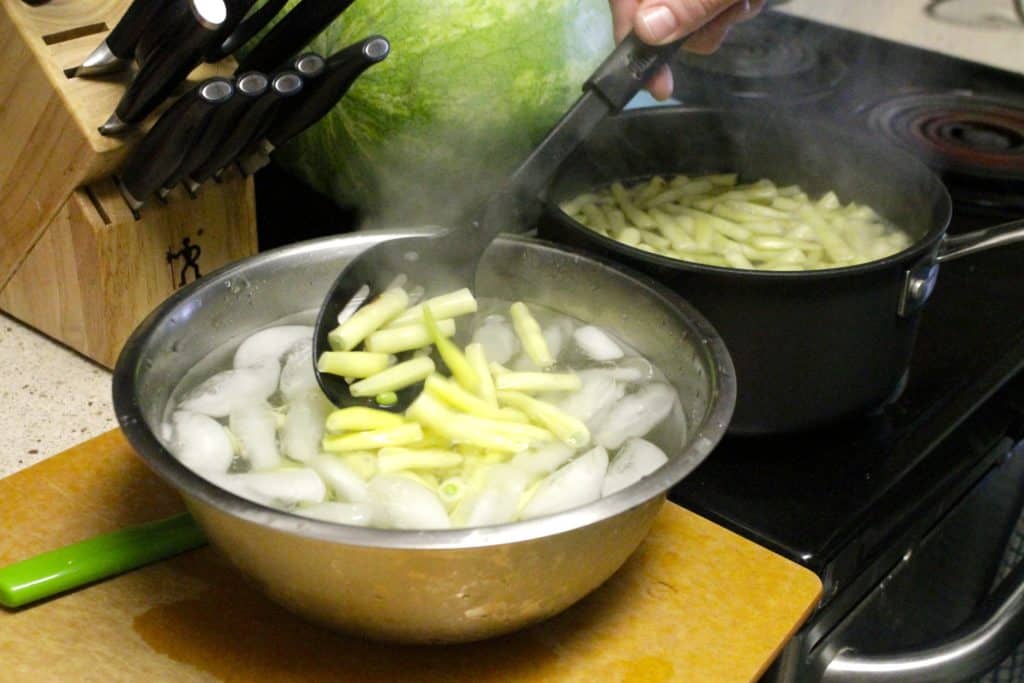 Use a slotted spoon to remove them from the pot and place them in a large bowl filled with ice water. Allow to cool.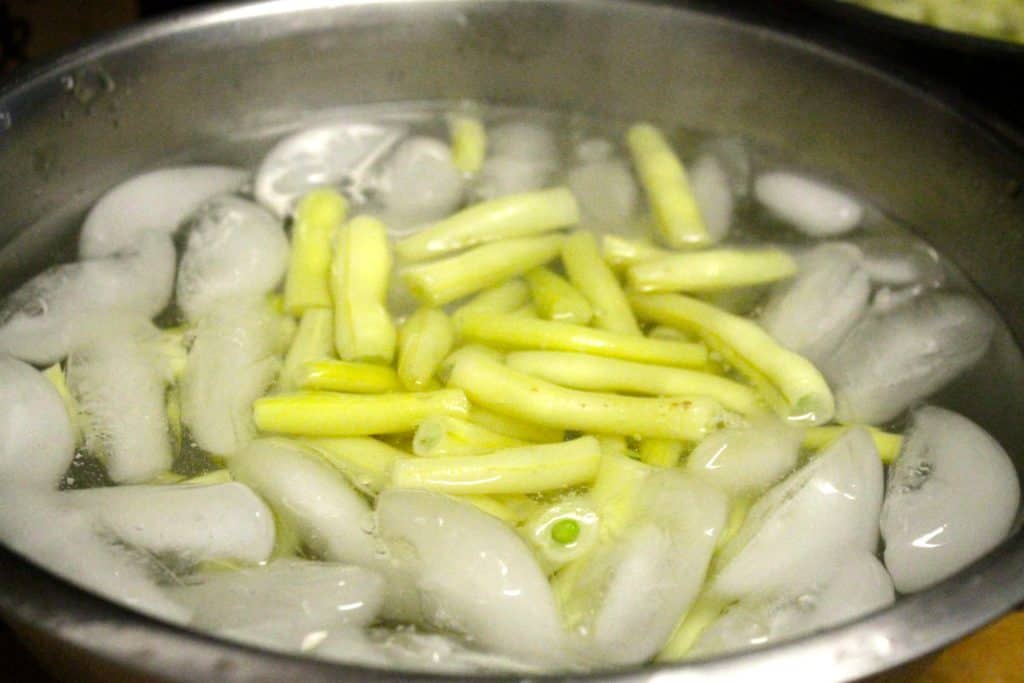 Bag in single serving sized sandwich bags. Be sure to push out all the air before sealing. Label and store in the freezer and heat them up as you want to eat them!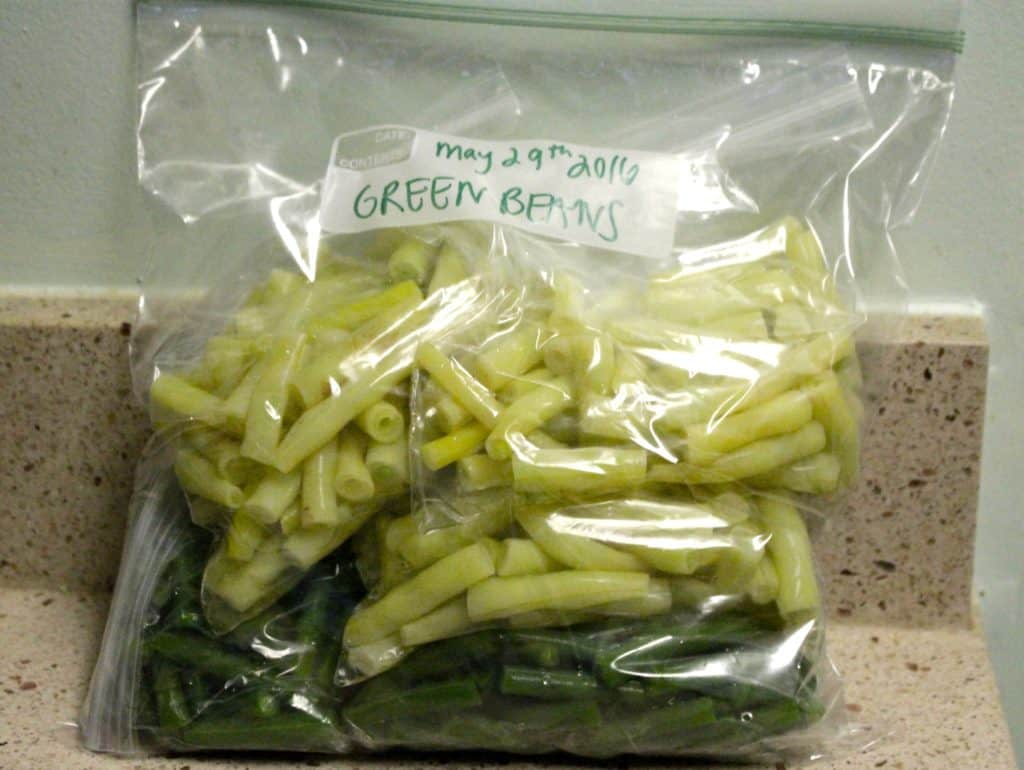 I'm so excited to be able to have local green beans year round, and not to waste any now!