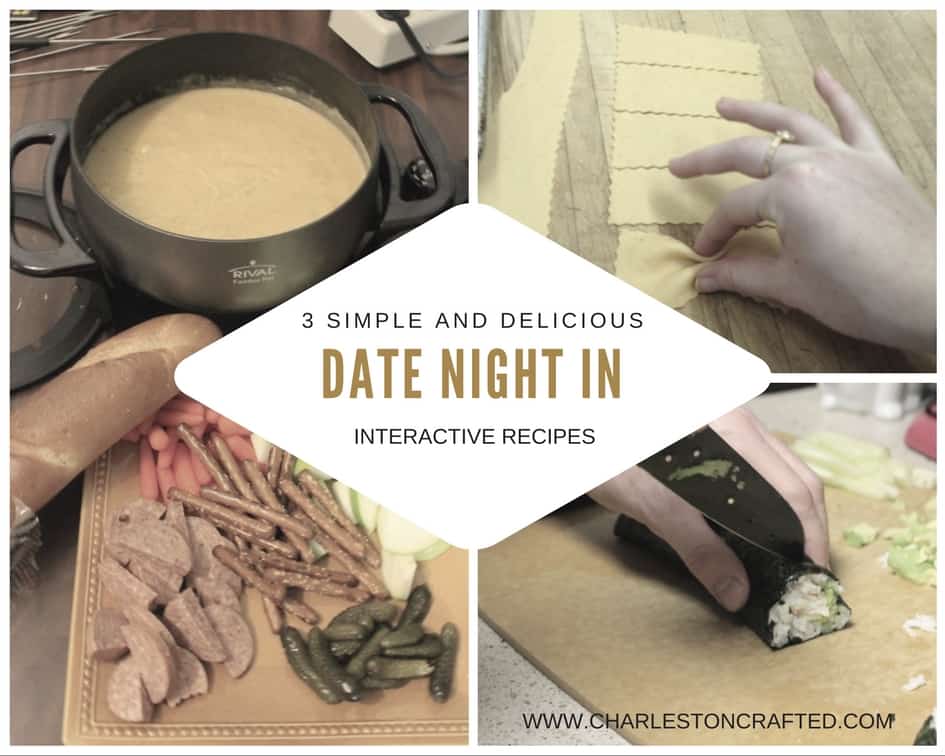 I know that a lot of people like to eat out for Valentine's Day, and I get it, but my favorite date nights are almost always cooking something special at home. And Sean washes the dishes, of course, and we have wine and a fun and delicious time. If you are considering a date night in for Valentine's day or any day, check out some of our favorite meals below: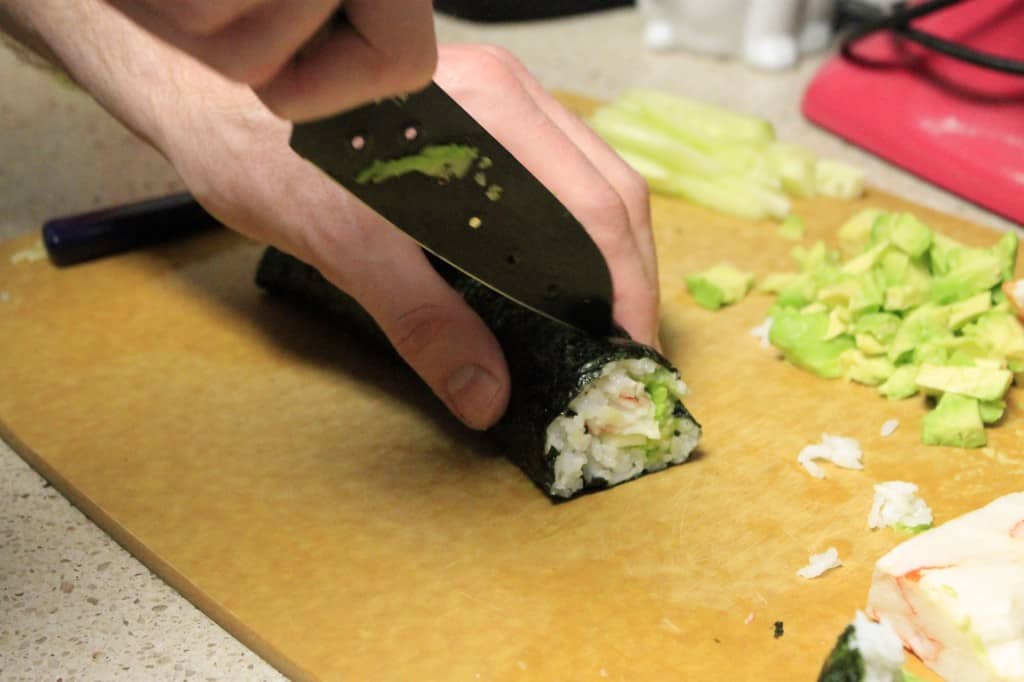 SUSHI – homemade sushi is shockingly easy. Ditch the bamboo rolling mats and roll them by hand! Have fun picking out unique topping combinations and seeing who can make the biggest and craziest roll.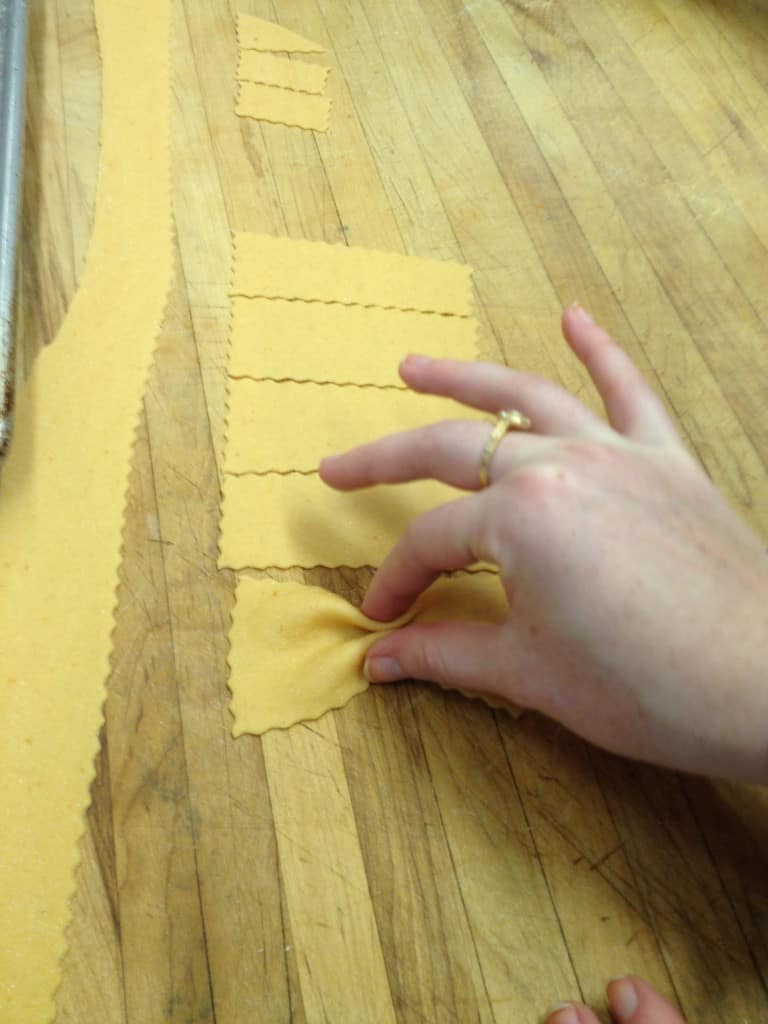 MAKING PASTA – rolling pasta is also a lot easier than it seems. You will need a pasta maker, but there are really inexpensive ones on Amazon. Pasta + Wine always makes for a romantic dinner, just ask the Lady and the Tramp!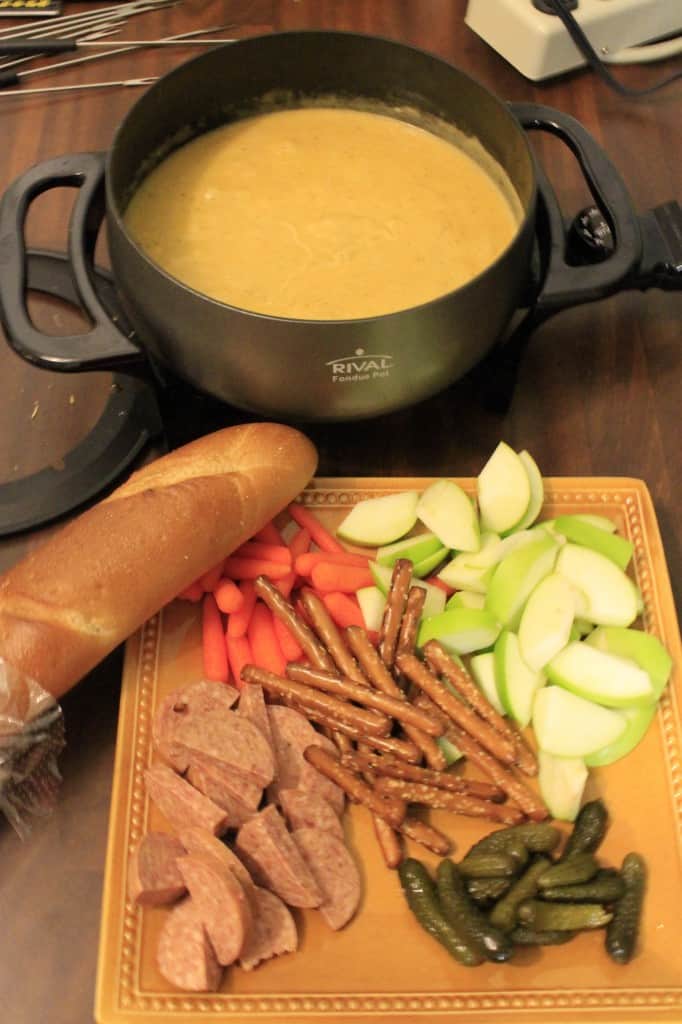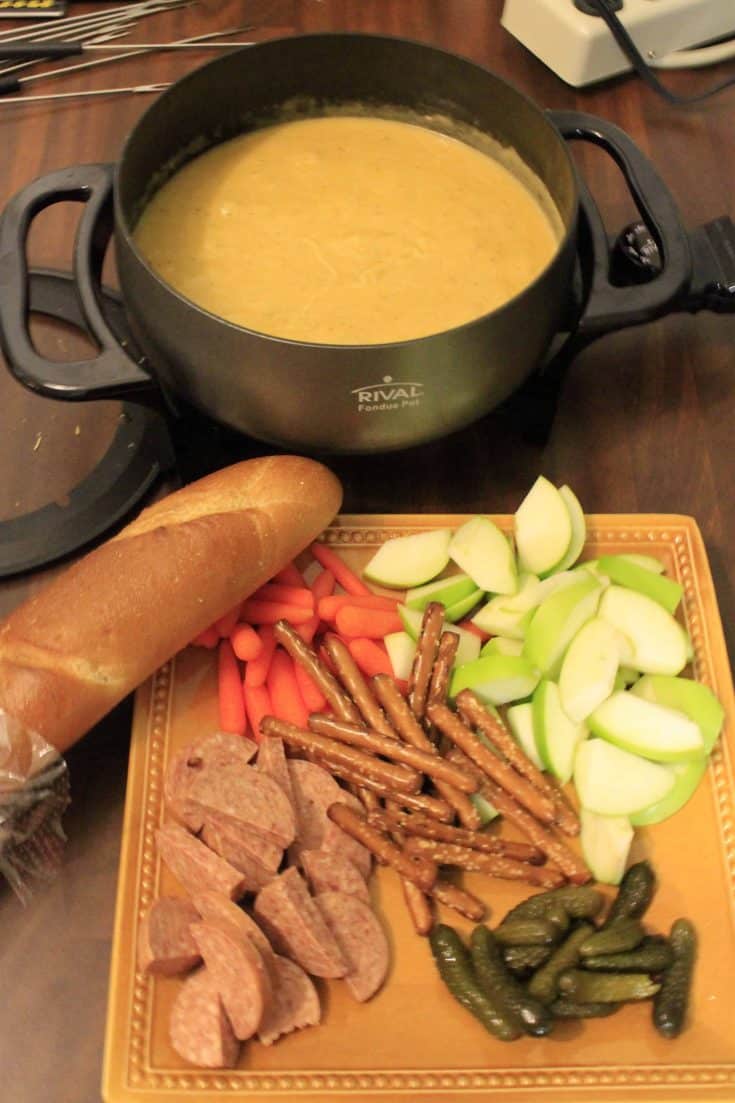 FONDUE – don't really want to cook but wan't a romantic meal at home? Fondue! Sure, you might need to do a little bit of chopping, but you can minimize it. We are obsessed with this beer cheese fondue, and chocolate fondue is always a big hit, too!
What's your favorite date night at home meal?