We are excited to be back and sharing the second box from our fall CSA with you today. A CSA is Community Supported Agriculture. We have paired with Gruber Farms for their 12 week, $275 two-person package.
If you missed our first box, you can find that post here.
Once again, we have a video vlog sharing what we received this week. We hope that you are enjoying these videos – we are trying to learn and get used to making them and hope to expand to more videos in the near future.
Now, here is what we received in our second Fall box:
Seven summer squash (of two different varieties)
One green bell pepper
Four ears of corn
Four large peaches
Seven small red potatoes
Two cucumbers
A bunch of green beans
One carton of muscadine grapes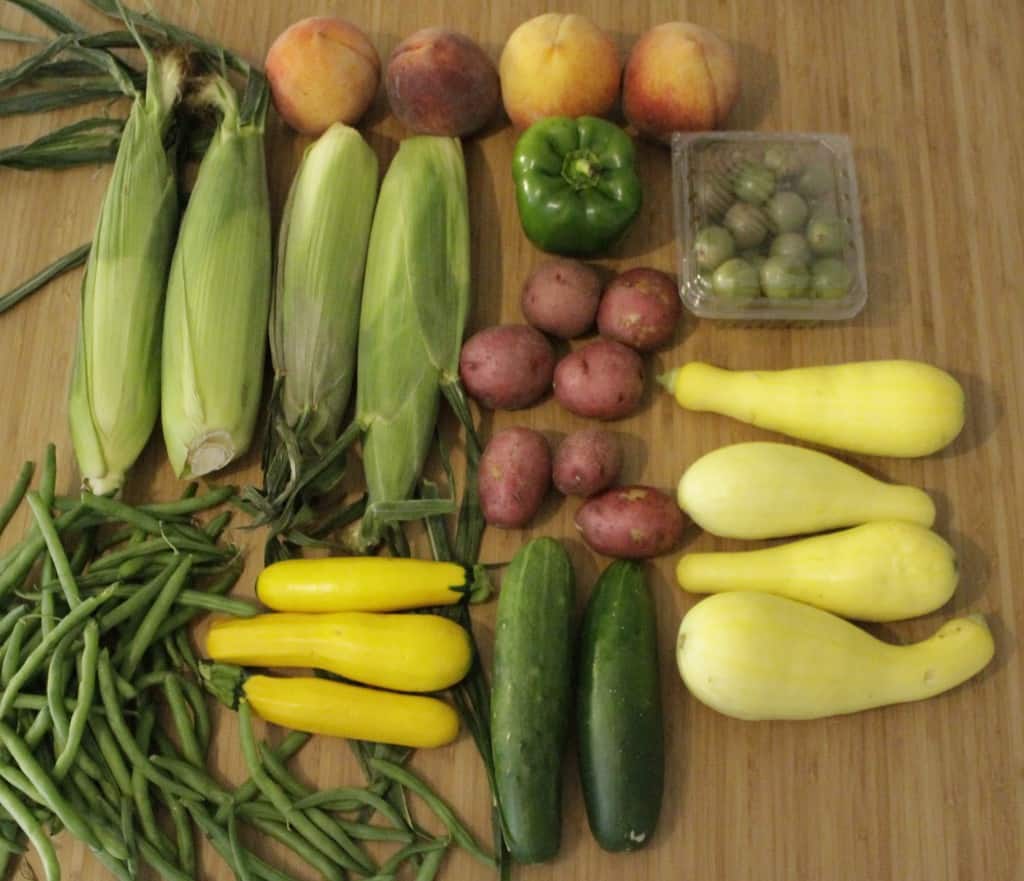 And, here's what we actually did with the contents: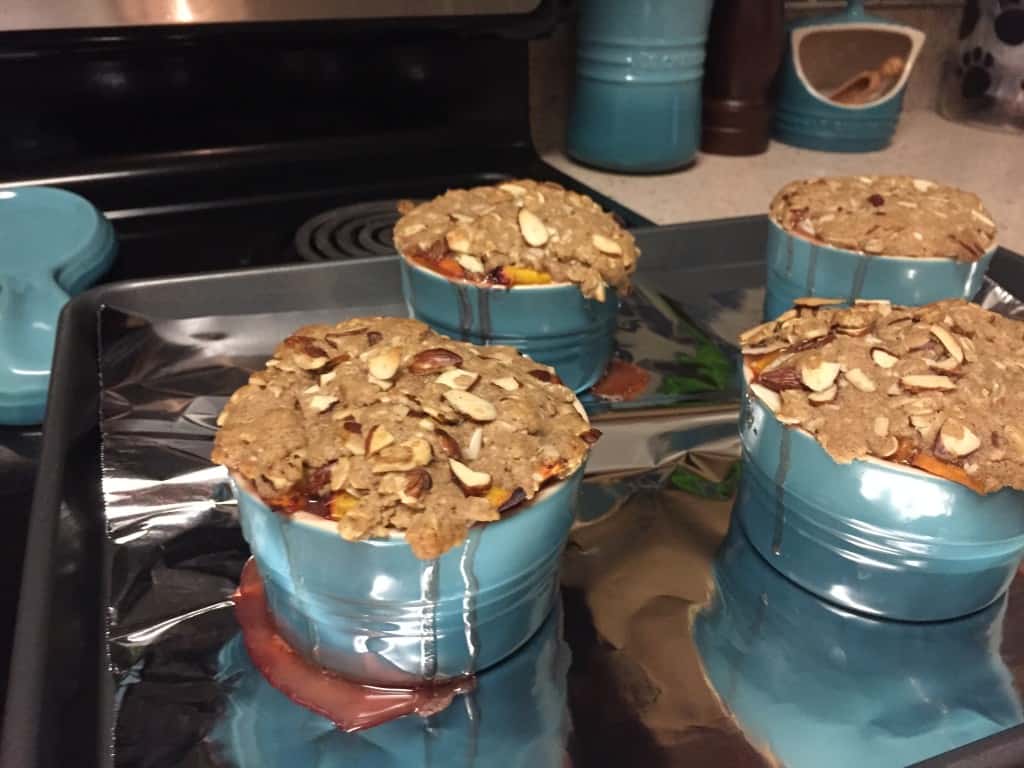 I once again made a peach crumble. It was just so, so, good, I had to do it again. This time I used three peaches to make it entirely out of peaches. Sean was in heaven!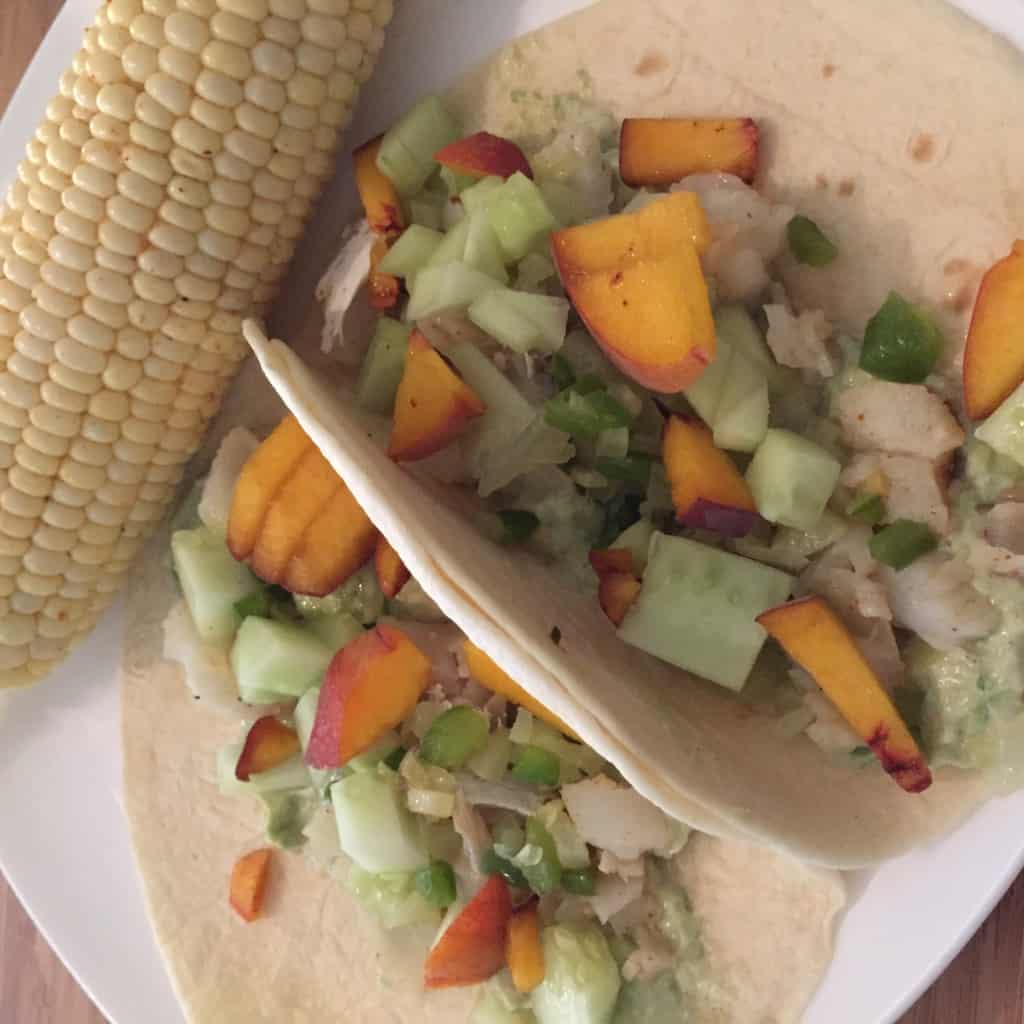 The fourth peach was paired with some of the cucumber and about half of the bell pepper to make a salsa to pair with fish tacos. These turned out delicious and paired perfectly with our lightened up take on Mexican street corn.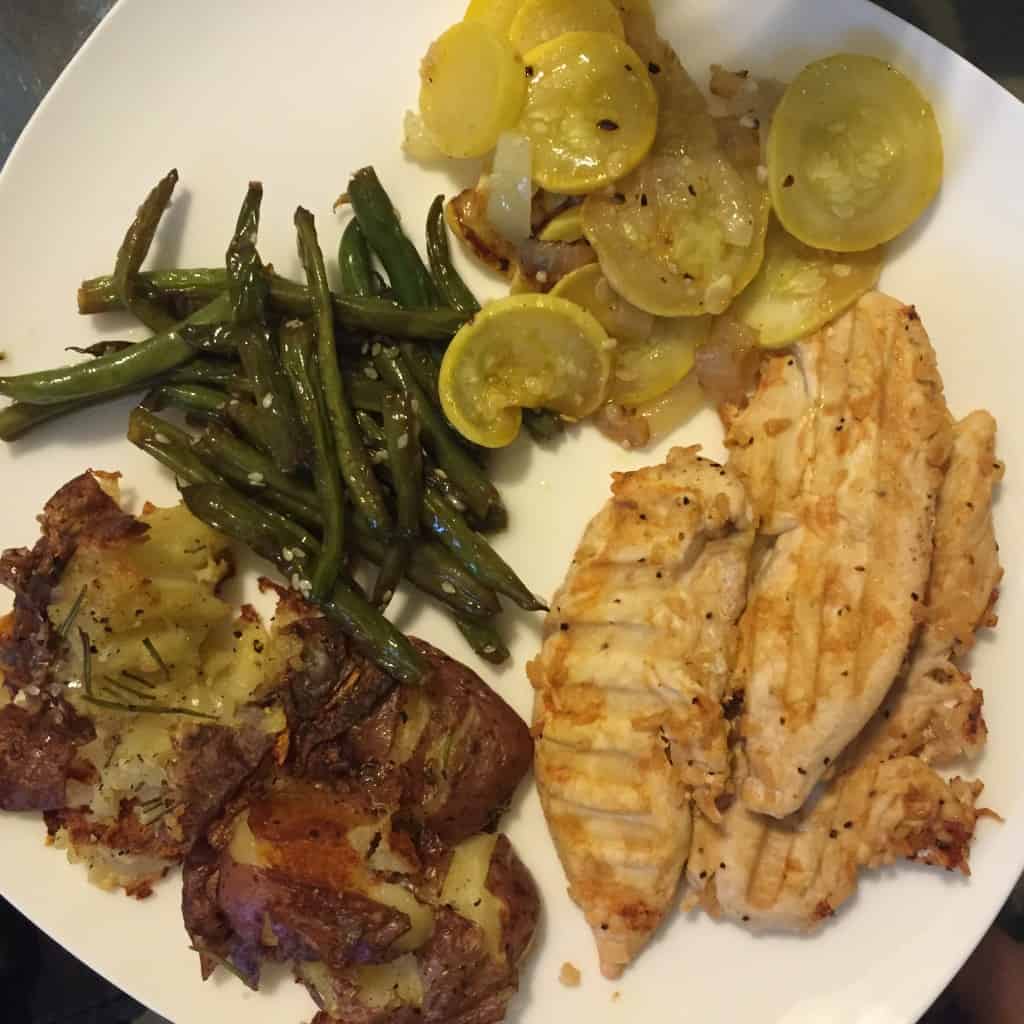 On Thursday, we made a simple dinner including grilled chicken, sesame green beans (with about 1/2 of the green beans from this box), smashed potatoes, and some sauteed squash and onion. It was a very well rounded meal (four colors!)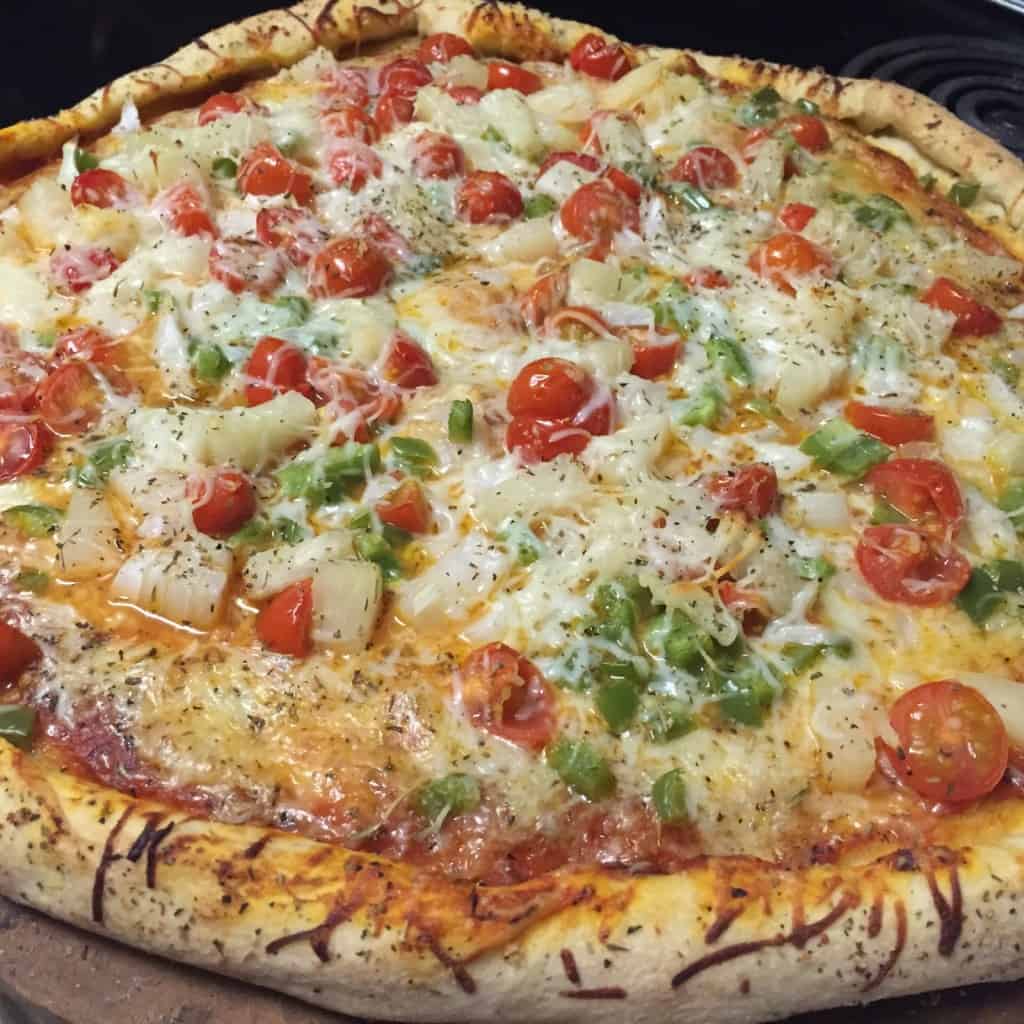 The second half of the bell pepper went on top of a pizza on Sunday along with half a vidalia onion, half a pint of grape tomatoes, and a can of pineapple.