Welcome to the third recap of our weekly CSA fall produce box! We have been having a lot of fun enjoying the fresh, local produce from our CSA via Gruber Farms. While it has been, as we suspected, squash heavy, we are trying new techniques for preparing it and making some delicious meals.
In case you missed it, here are week one and week two.
Once again, we have a video for you talking about the contents of the box. There is a special live eating of a muscadine grape on this video, if that excites you at all 🙂
And here's what's in the box: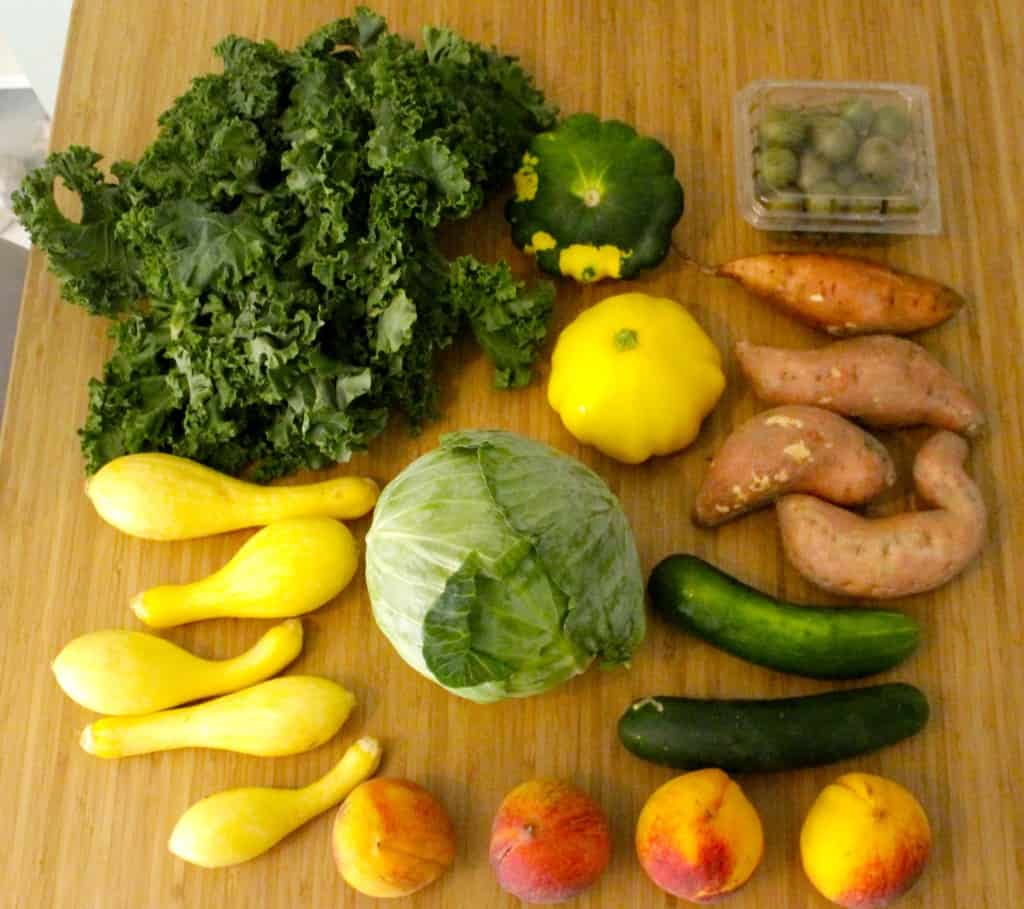 One bunch of kale
Two patty pan squash
Four yellow squash
One head of cabbage
Four sweet potatoes
Four peaches
One carton of muscadine grapes
Two cucumbers
And here is what we made:
On Wednesday we made stuffed patty pan squash with farro. The recipe will be coming soon and, spoiler alert, it's delicious.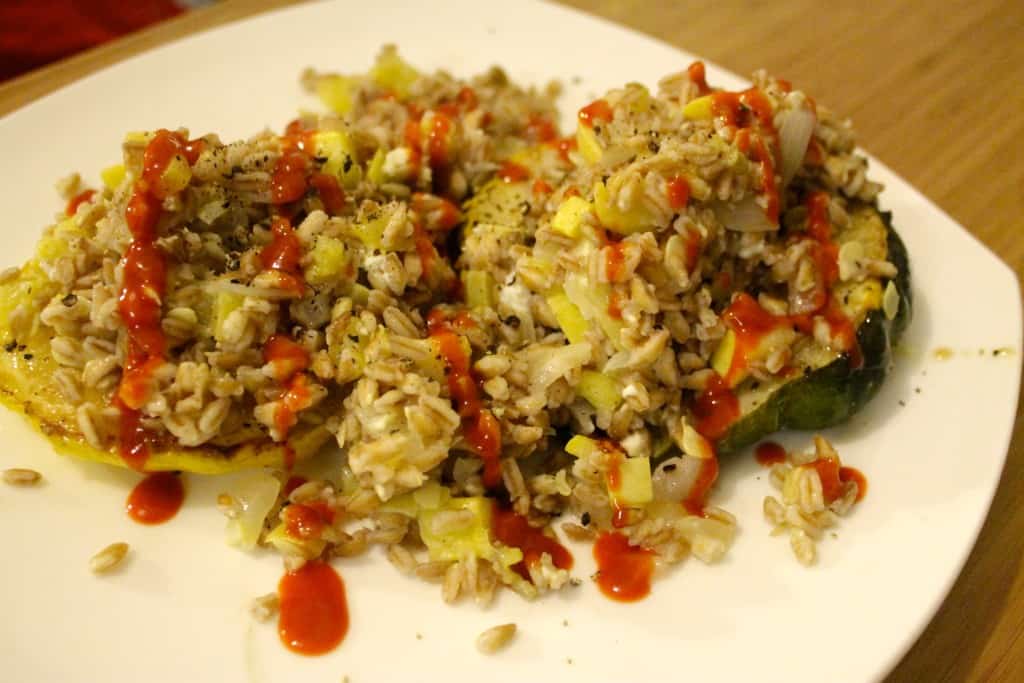 On Thursday, Sean was alone for dinner. He made grilled mahi mahi and sauteed onion, kale, and spiralized squash. It's sadly unpictured because he doesn't have the food-photo obsession down yet, but he wants you all to know that it was delicious and that the little yellow squash spiralize wonderfully.
On Friday, I wanted to make more peach crumbles, but I found out that the peaches were moldy. Major bummer, and I should have put them in the fridge.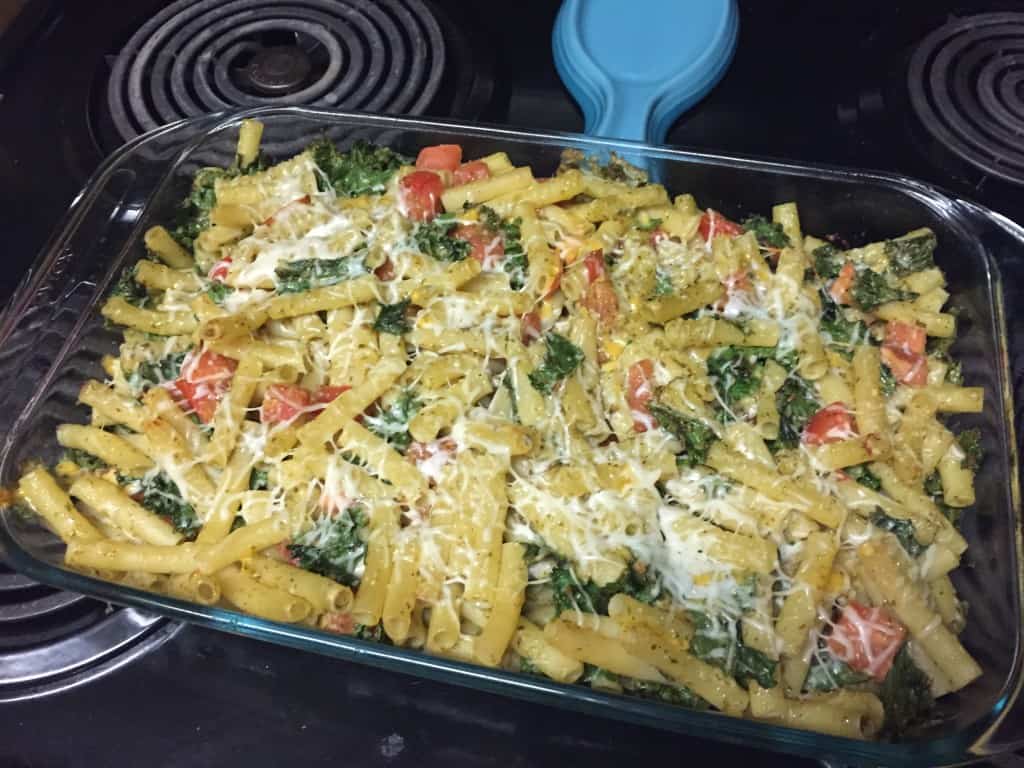 On Saturday night, to prepare for Sean's Sunday morning triathlon, we made a pasta casserole. It had half the bunch of kale, pasta, pesto, and a diced tomato. It needed onion but we were sadly out.
Sean snacked on the muscadine grapes all week long. He wants to note that they are best eaten at home, since you have to spit out the seeds and skins as you eat them.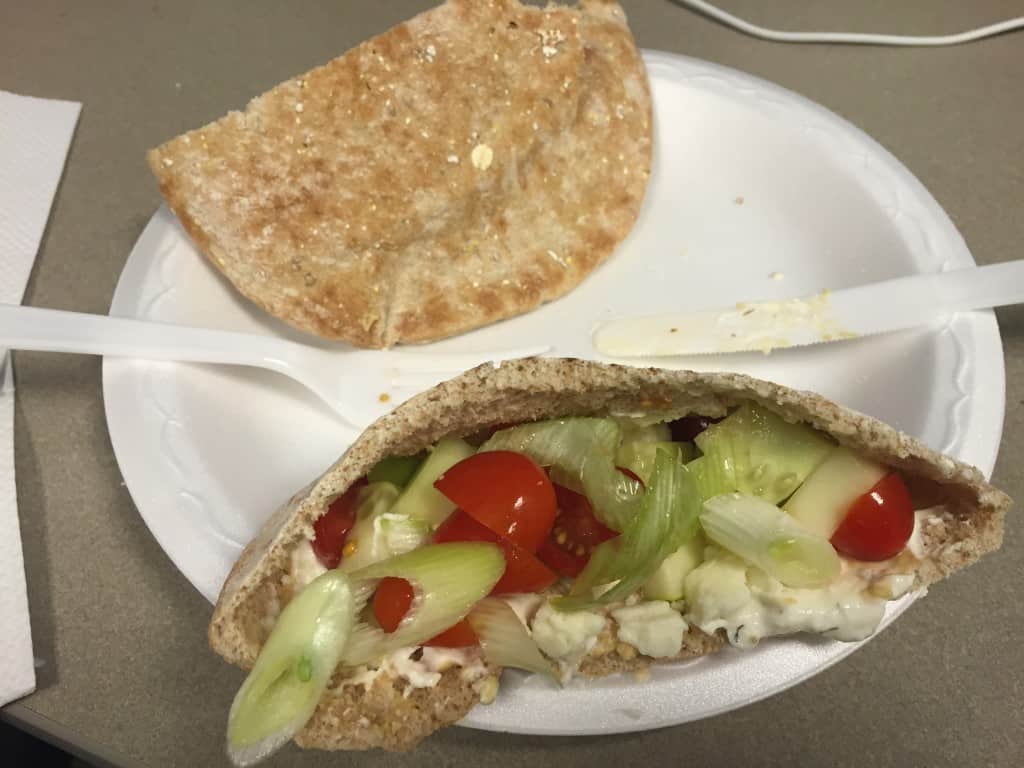 I used the cucumbers, along with tomato, green onion, homemade tzatziki sauce, and garlic hummus to make pita sandwiches for lunch at work on Monday, Tuesday, and Wednesday. I am crazy over this combination!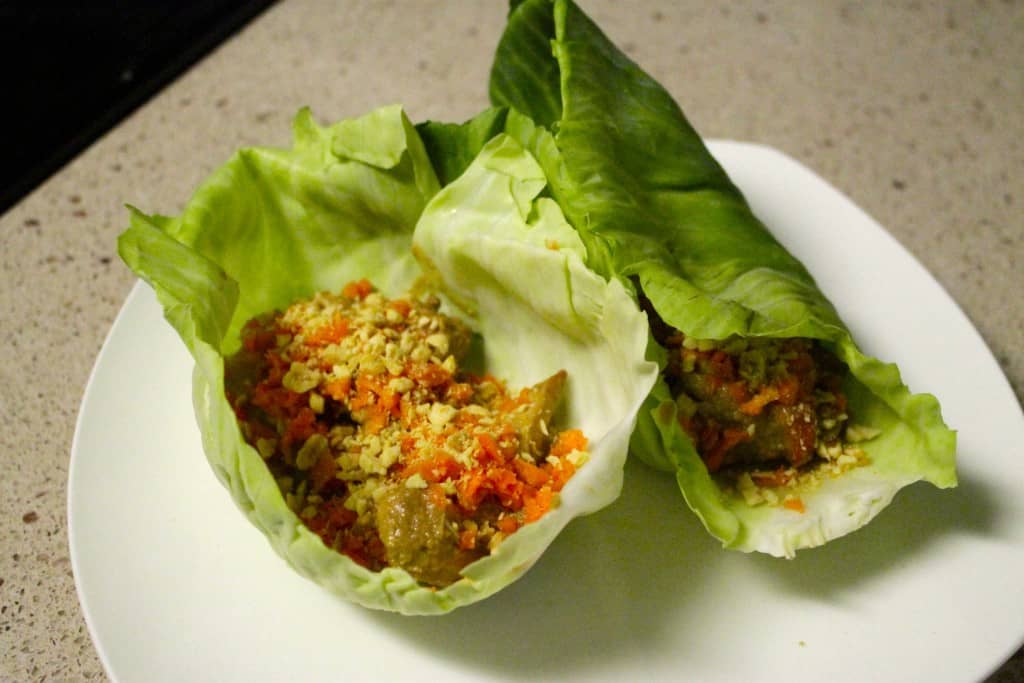 We used cabbage leaves as lettuce wraps for crock pot thai chicken and vegetables. Honestly the leaves didn't make the best wraps as they were a bit tough. I must confess, it didn't use that much of the cabbage, and we threw the rest out. I hate wasting, but we really didn't want soup or cole slaw!
The sweet potatoes are still in the fridge. Luckily, they keep for a long time, though I will most likely end up peeling, dicing, and baking them, we just didn't need them this week.
Can't wait to see what our next box holds!