We are so excited to have started a new fall season of our CSA last week. We shared a recap of our summer CSA, but in case you missed it, a CSA is Community Supported Agriculture and occurs when individuals pair with a farm to receive regular shipments of fresh, local produce. It is a way for the community to invest in a local farm and take on some of the risk of the season from the farmer.
We had a great experience over the summer and are happy to work with Gruber Farms again. This time, we decided to live blog our experience, so we will be sharing what is in each of our boxes and what we did with them all.
Another bit of exciting news is that we are going to try vlogging! So, we have set up a youtube channel and will have a fun video that goes along with each of these posts. If we like it, and you like it, we will expand it to other types of posts!
So, here is what was in our week one box:
1 large bunch kale
4 peaches
4 ears of corn
2 large sweet potatoes
2 zephyr squash
6 yellow squash
2 small zucchini
1 large cucumber
2 small cucumber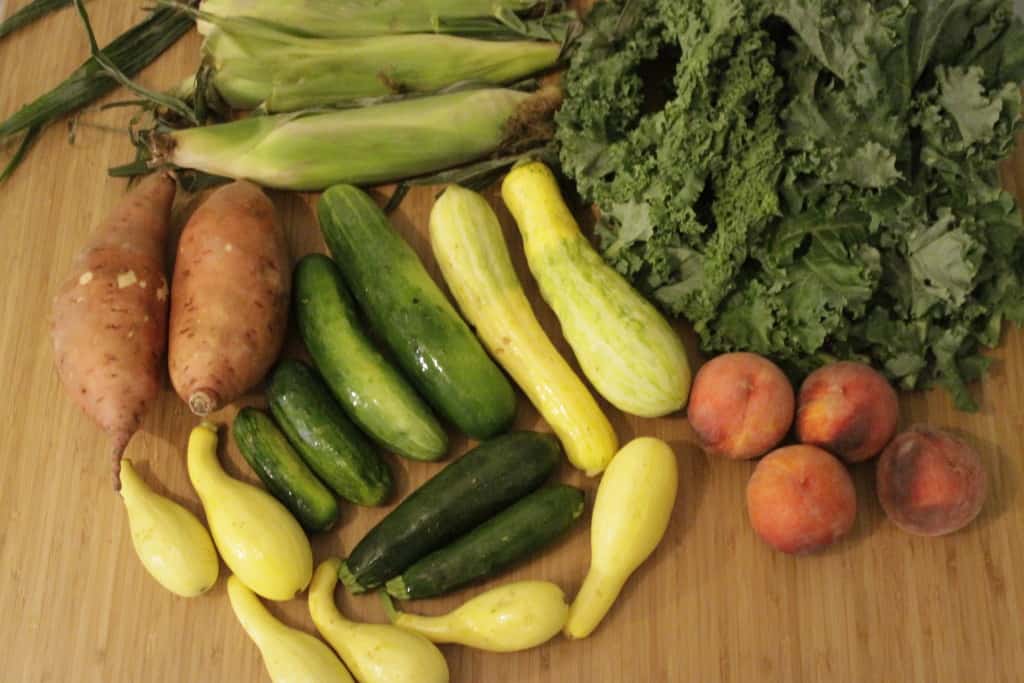 And here's what we ended up doing with them.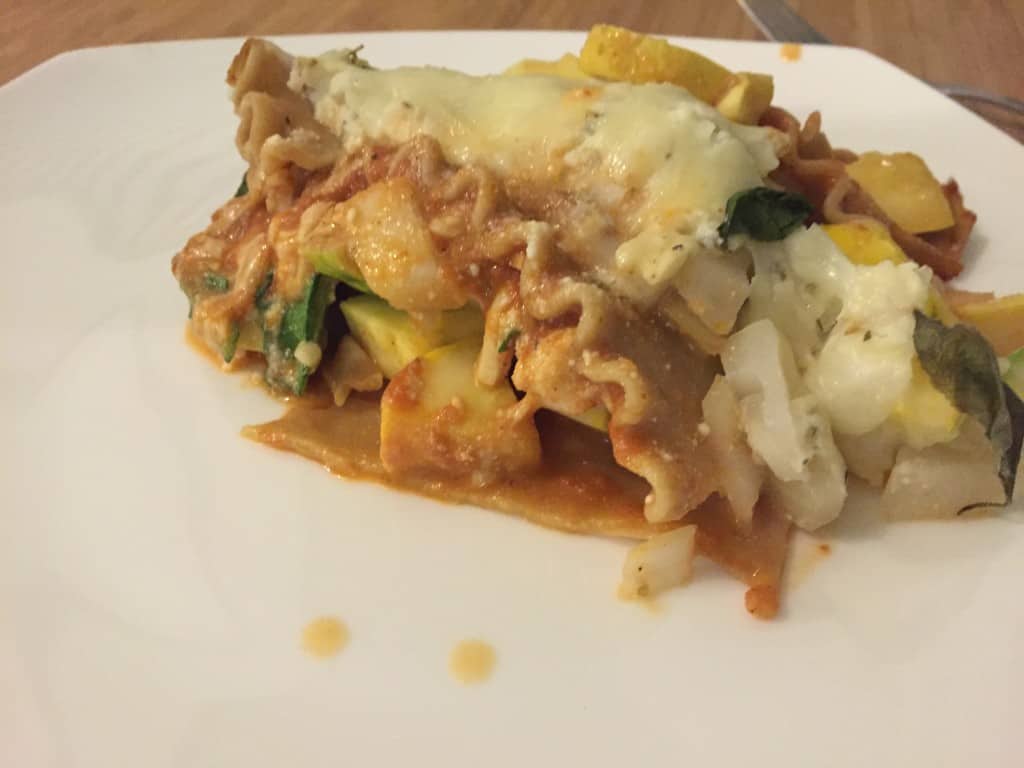 On Tuesday night, we made a big vegetable lasagna that used all of the yellow and zephyr squash along with some of the kale. I had never made a squash lasagna before, and it needs a few tweaks before the recipe is blog worthy. Have no fear – I have a feeling that we will be getting a lot of squash in these boxes!
I ended up slicing up the cucumbers and eating them plain as snacks. I have always loved the cool refreshing crunch of a cucumber, and these little ones are really good since the seeds are so small.
For dinner on Wednesday night, we had grilled chicken with corn on the cobb, sauteed zucchini slices, and baked sweet potato chunks. It was an easy dinner to throw together, and it was flavorful and delicious.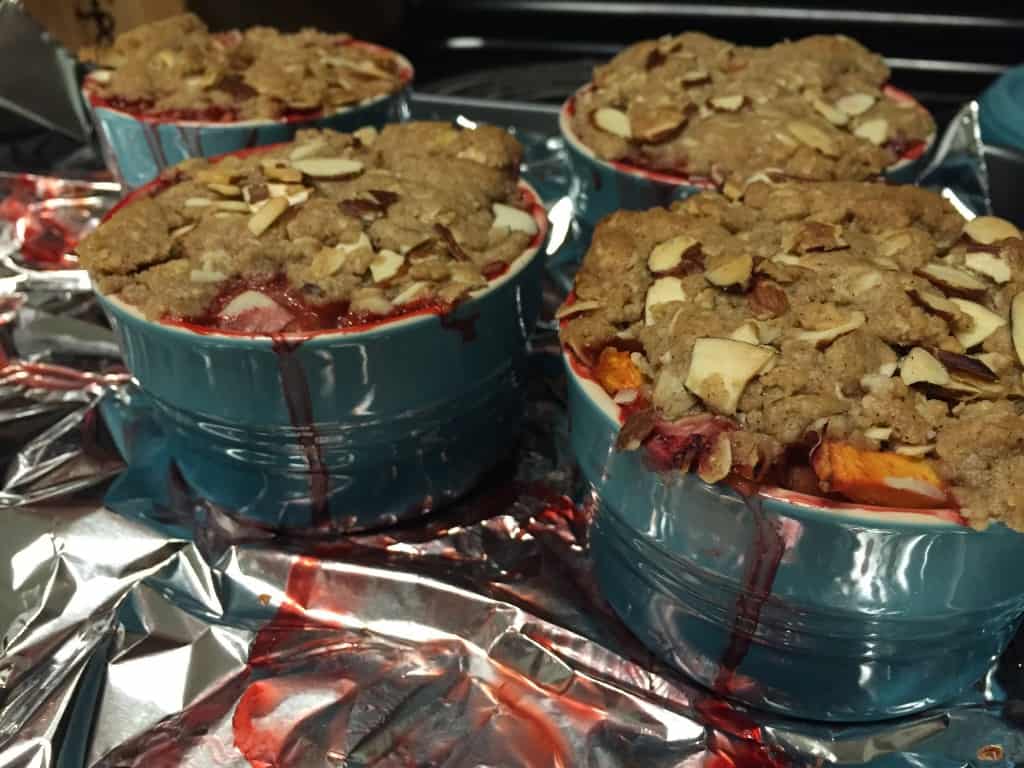 For dessert on Wednesday, I made a double batch of Joy the Baker's Peach Strawberry cobbler in my Le Creuset ramekins. Holy cow these were delicious! I am really into these mini cobblers or crumbles as a great way to use up fruit – and we had to eat all of our peaches from our CSA and strawberries from Publix before we went out of town for the weekend. The double batch took two peaches and two cups of sliced strawberries (about 1/2 a pint).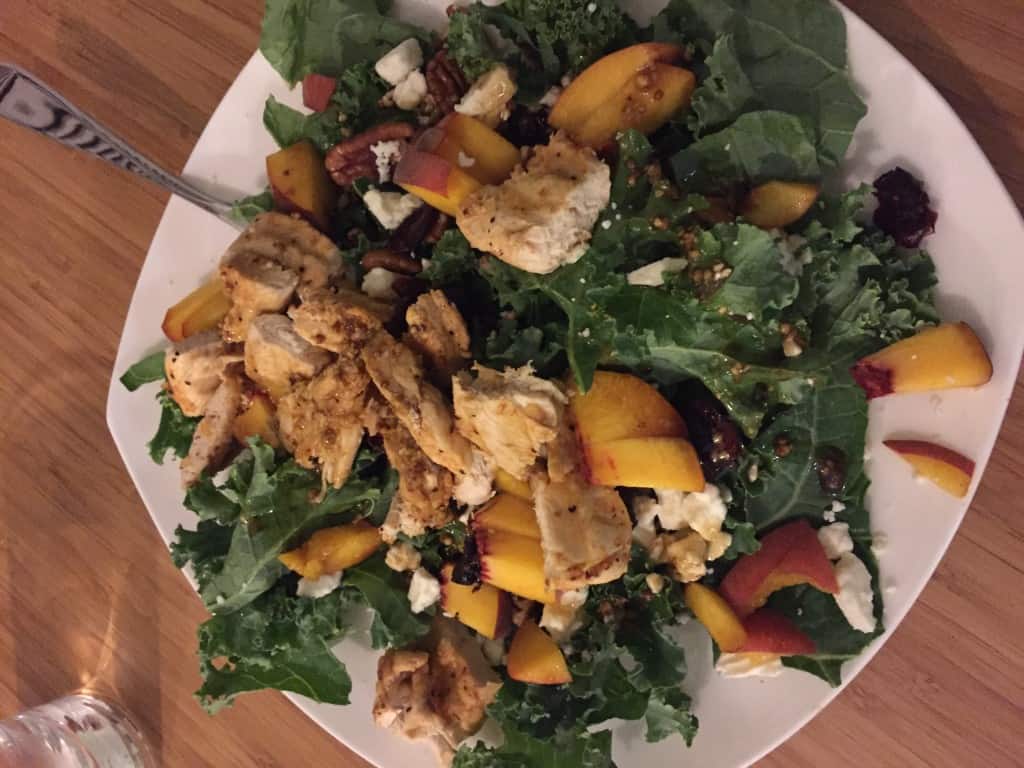 We used up a lot of the kale by making a big dinner salad. We topped it with one of the peaches, pecans, crasins, feta cheese, and grilled chicken. I also made a homemade balsamic vinaigrette. Super simple, but super delicious.
We left to go out of town first thing Friday morning and still had some kale and one sweet potato left. We took the last peach and sliced cucumber in ziplock bags on the airplane (I am all about the travel snacks).
On Tuesday, our first day back in Charleston, we made a kale salad for dinner. We added cucumber, canned corn, tortilla strips, and a crab cake. Yum!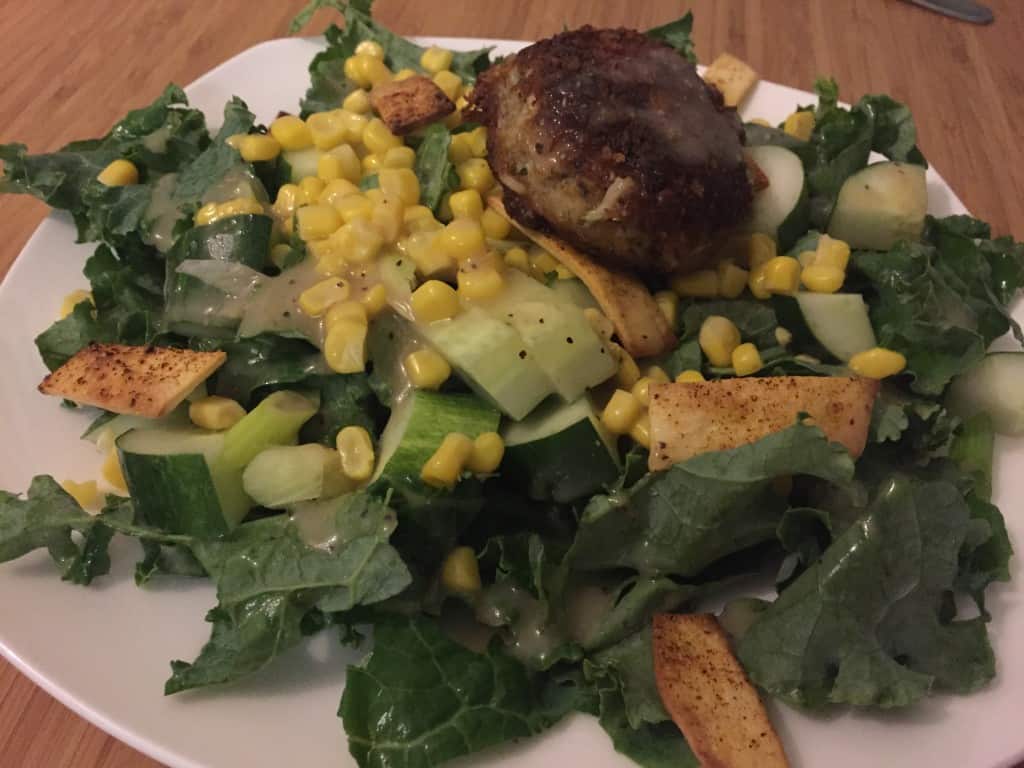 The last sweet potato, Sean diced up, sprayed with oil, sprinkled with seasonings, and baked. He ate the chunks as a work snack!
This was a great CSA box and we are excited to see what we get next week.