Hey guys! I am so excited to announce that we have re-launched our Etsy shop!

We are offering two types of items. First we have a collection of handmade Christmas items. We have Sean's local Charleston drift wood Christmas trees, sand and shell glass ornaments, faux seaglass ornaments, and rope ball ornaments!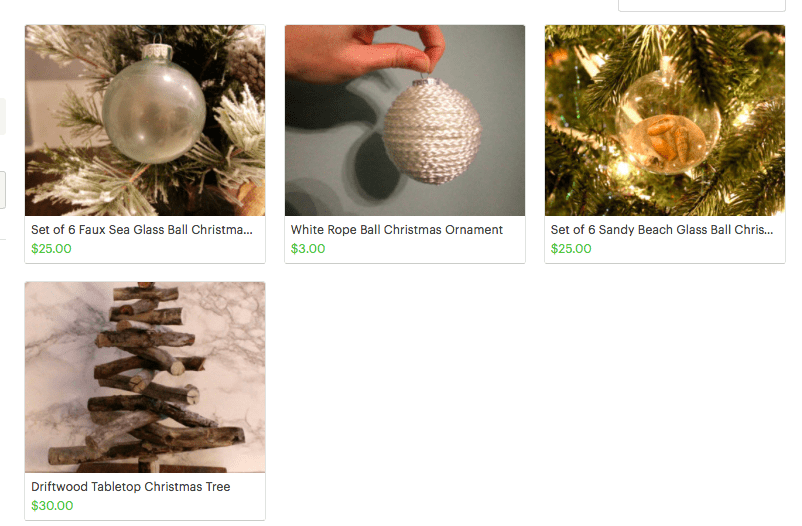 I also have decided to start listing some of my favorite vintage accessory finds. I am a big collector of blue and white glass, brass animals, and pineapples. I am excited to share some of my finds that I couldn't resist picking up but didn't necessarily have a home in our house.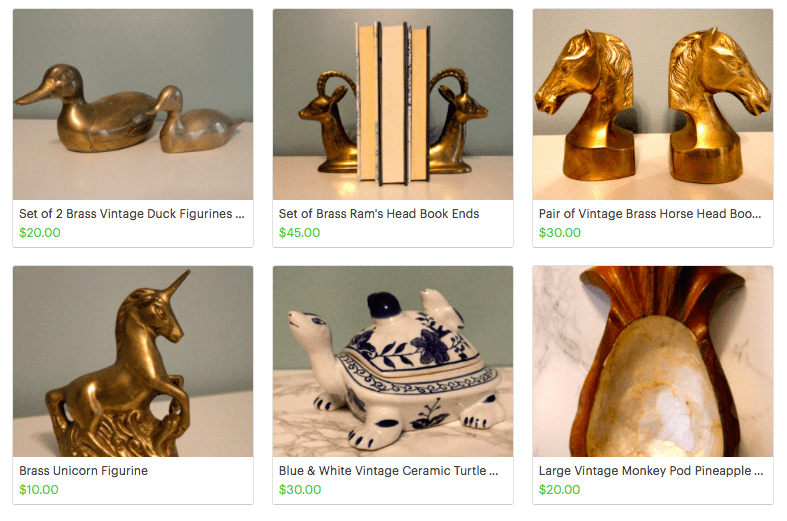 I am really hoping that you like our finds so I can justify buying and making more. 🙂
Be sure to click here to pop over and check out all of our goodies available on Etsy! Comment below with what you'd like to see in the shop!