Eat It or Beat It is a series where we will share our food experiments- new recipes we try out in a quest to expand out of the everyday hum drum and make eating and cooking a fun experience. We will share new recipes, our inspiration, and give an honest review. Bon Appétit!
This meal was inspired by a recipe in Sean's work's monthly health newsletter. The actual recipe was as follows:


Sean forwarded me the newsletter and pointed out the recipe, mostly because it included some of my favorites- feta cheese, cucumber, and balsamic vinaigrette. We didn't have any dinner plans, so I decided to try it out that night.
The recipe is simple with not a lot of ingredients and seems like a nice side dish, but to make it a meal, we decided to add grilled chicken and stuff it all into pitas. Let's call it Gyro-inspired.
I coarsely chopped the tomato and cucumber (I wanted bigger bites than we usually put on our salads) and also added some roughly chiffonaded romaine lettuce- mostly since we had it and didn't want it to go bad. I stirred the veggies in a big bowl with a cup of plain Greek yogurt, a few pinches of sugar, and a healthy portion of balsamic vinegar.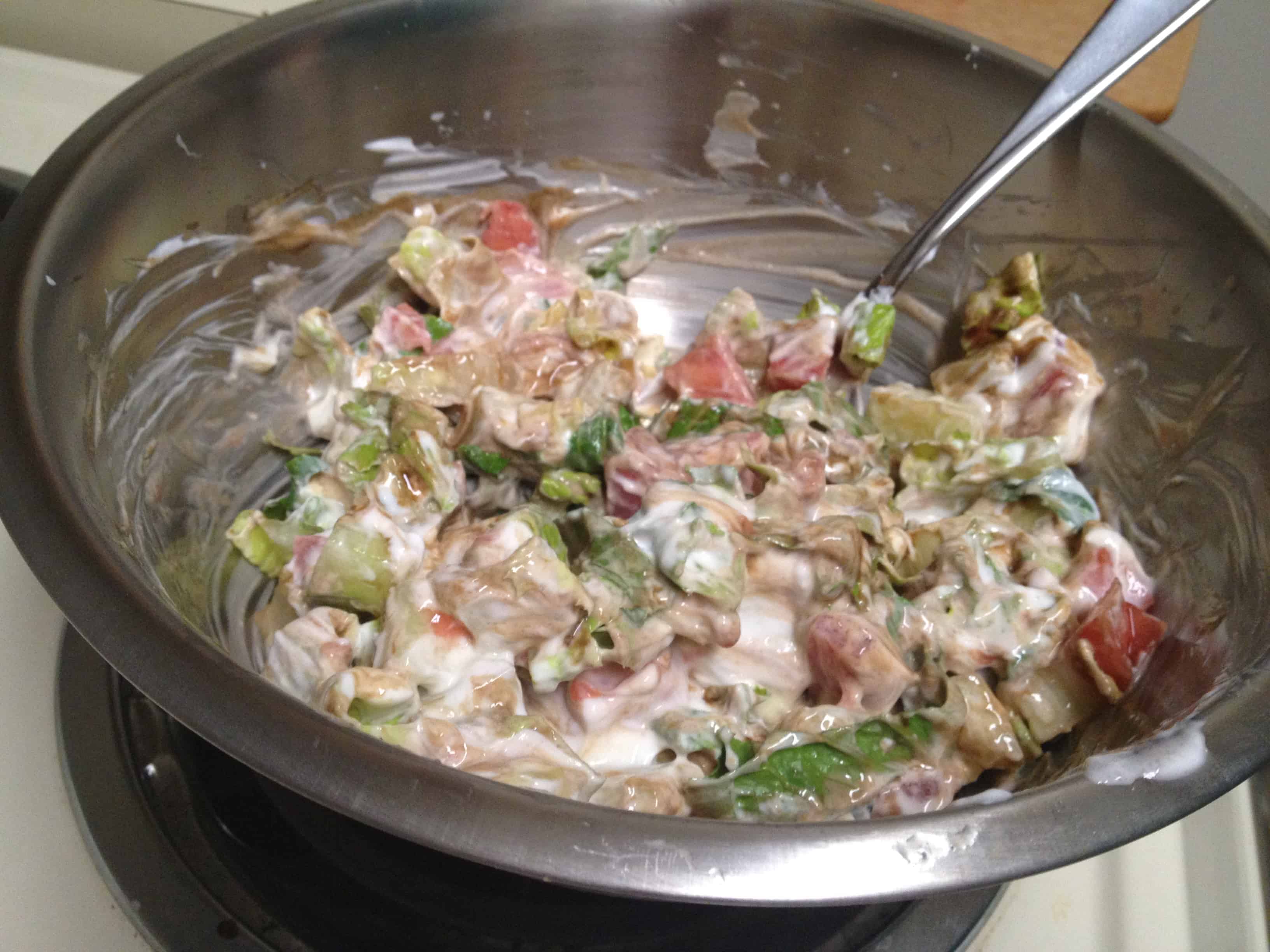 Sean grilled the chicken on his George Foreman lean, mean, fat grilling machine with a little Old Bay, his favorite.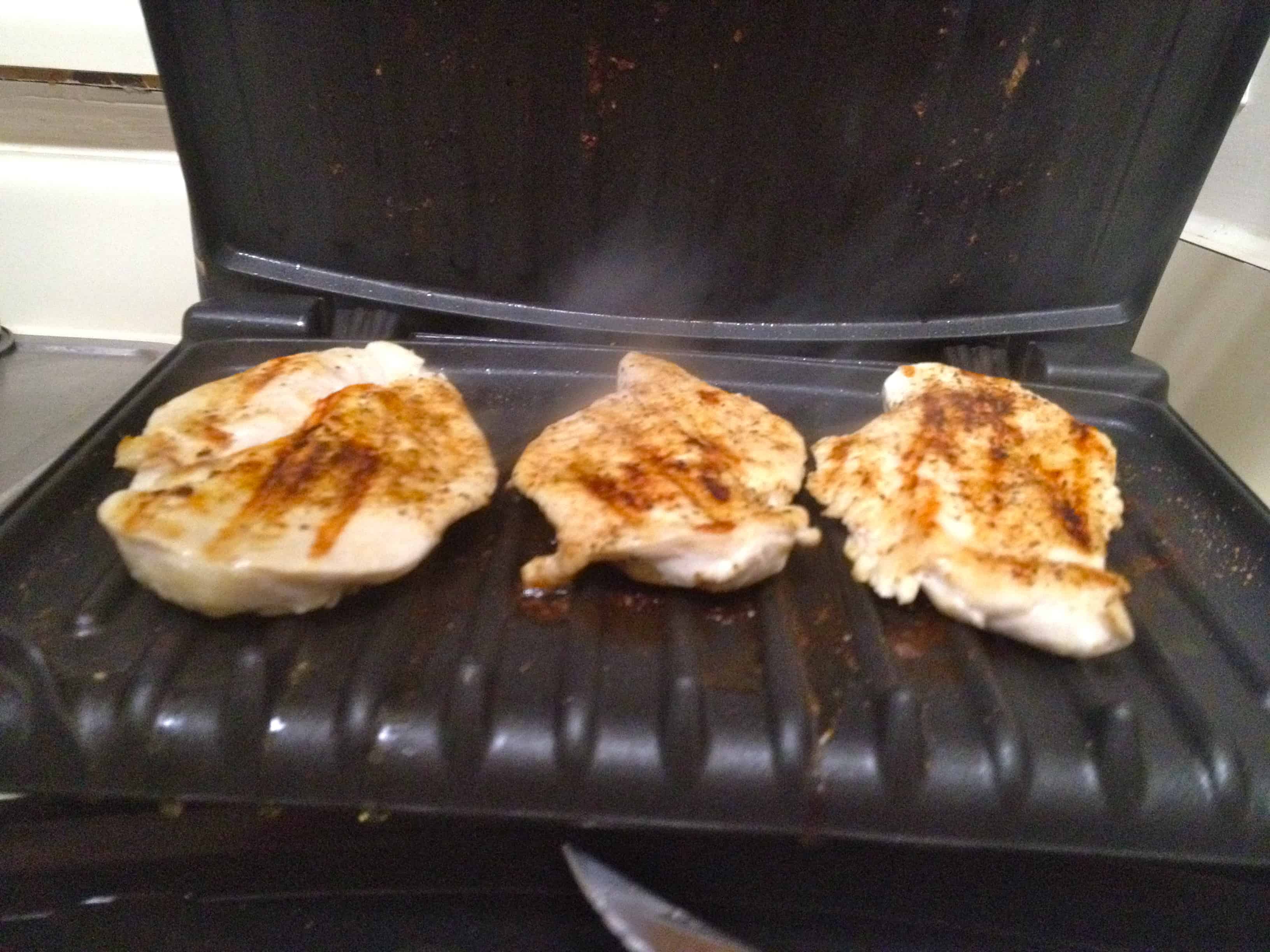 He chopped the chicken and we added it to the mixture along with the whole container of Feta cheese- we used Garlic Herb this time, just for a little spice.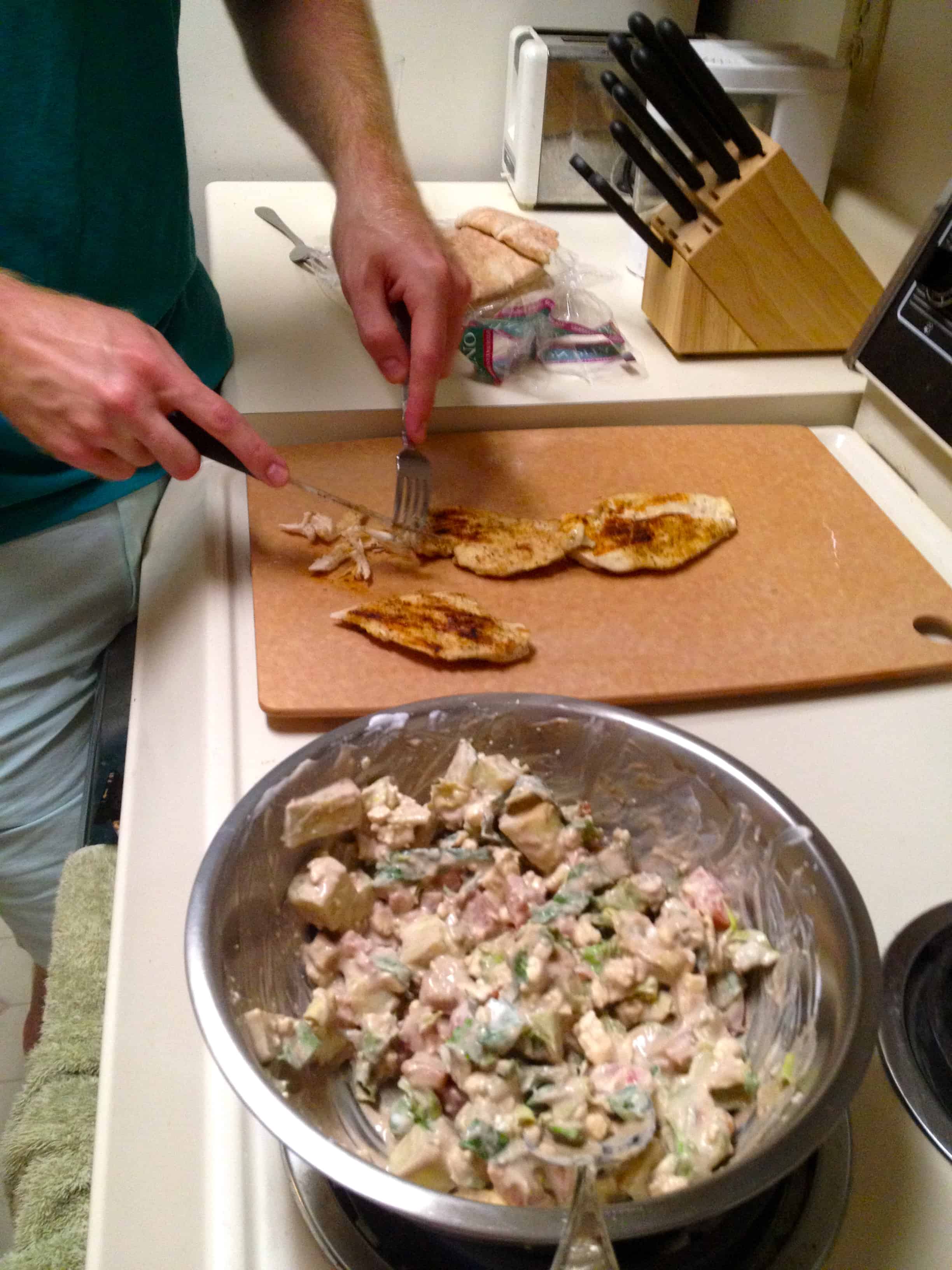 We experimented with different ways of cutting the pita (we used onion pitas for fun, but were disappointed in their lack of onion-y-ness.) First we just cut them in half and stuffed each side. This held up well but was only 3-4 bites.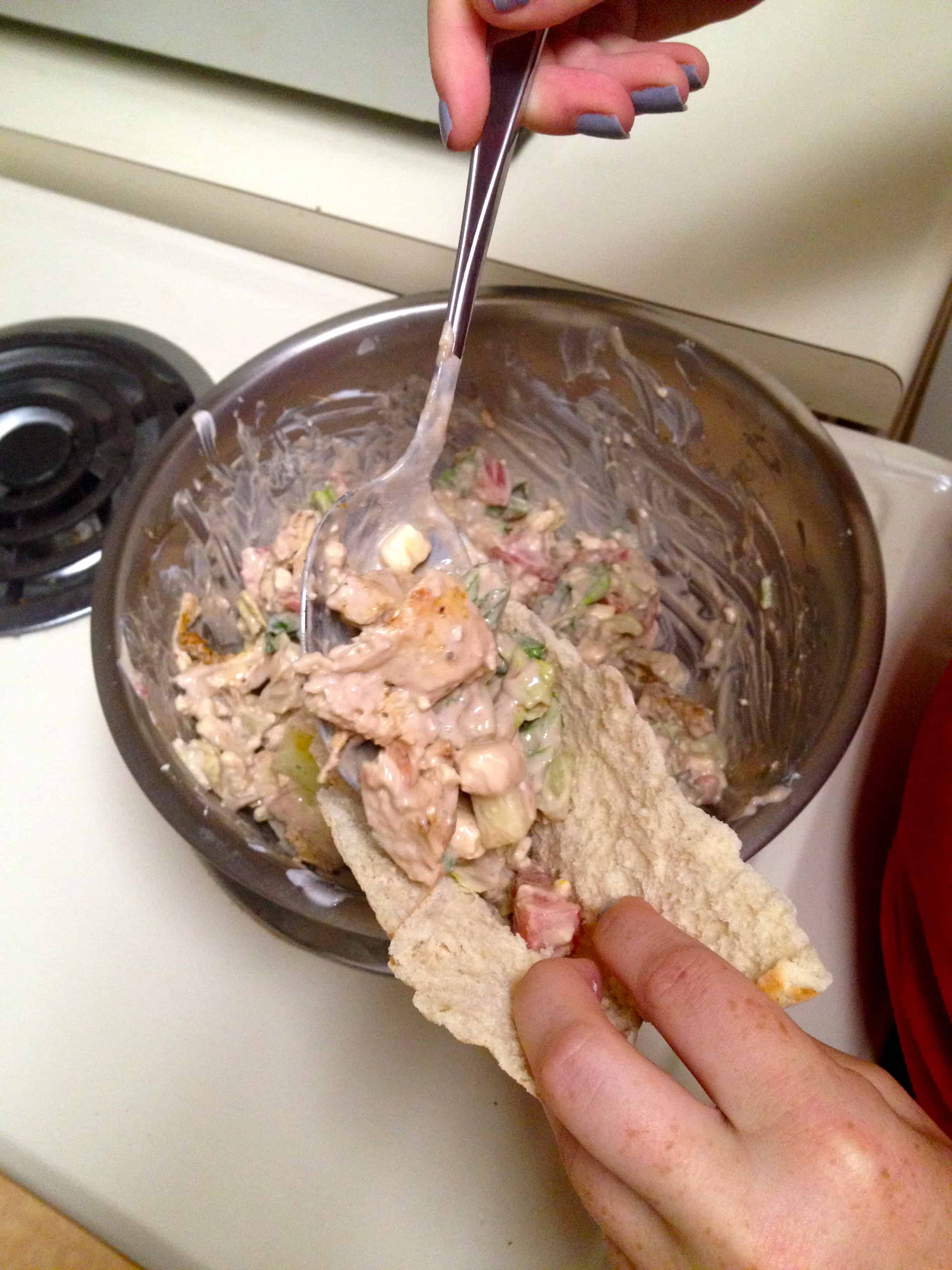 Then we dried fancily slitting the pita and filling the whole thing- major fail. This led to many a pita-splosion while trying to eat them. How do you slice your pita bread?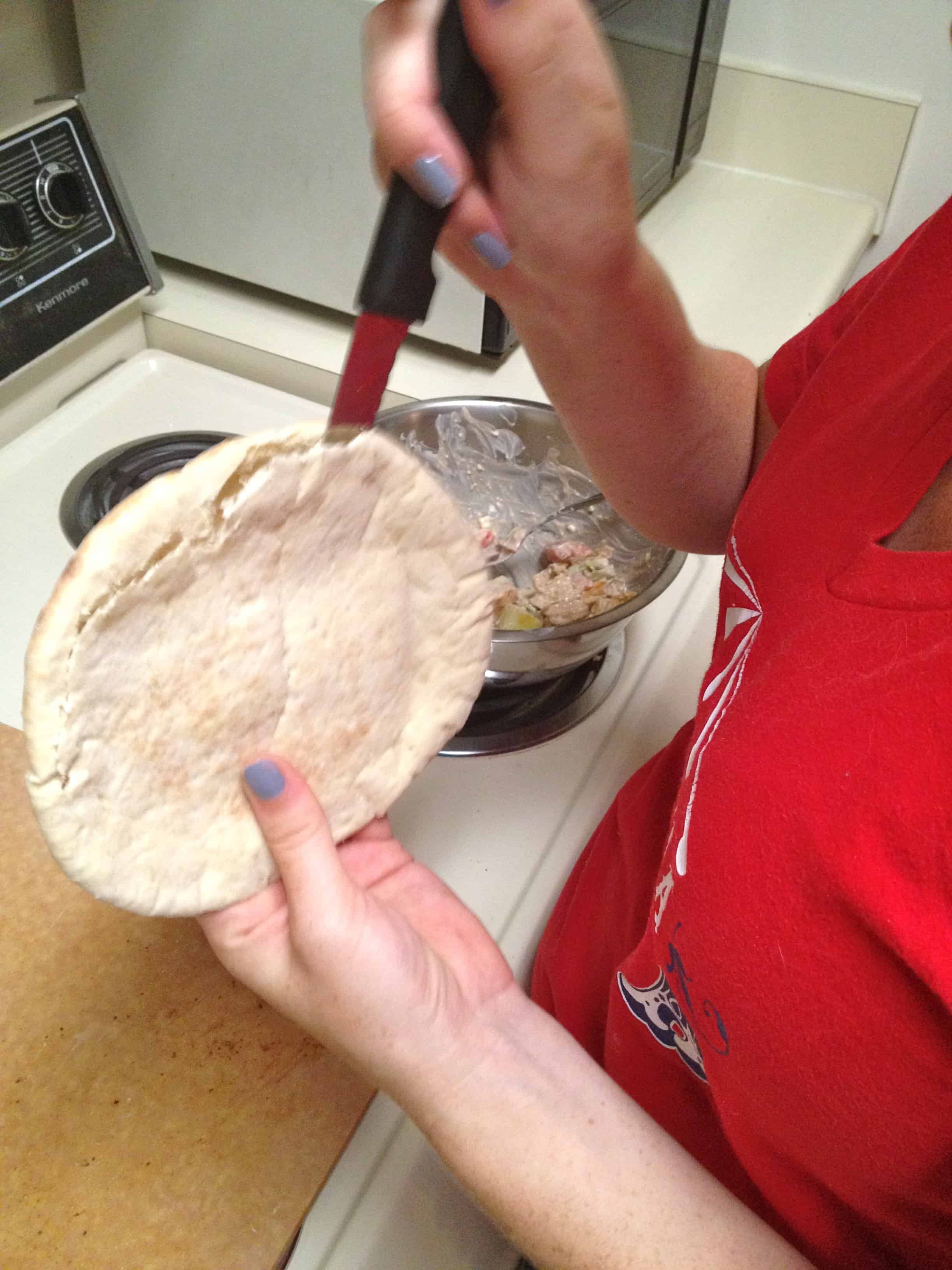 Once they were ready, we dove right in. And to be honest- they were ok. There was a good amount of crunch from the cucumber and romaine. The cheese was creamy and flavorful, and the chicken was warm and cooked well. I guess my biggest complaints would be the sauce and the bread. The sauce was basically balsamic cream sauce. I like balsamic vinegar- but it could have used some contrasting flavors and maybe a bit of spice. Also, as I said before, the pita was pretty boring. Maybe a better sauce would have jazzed them up- I was just really hoping for a garlic and onion flavor and we didn't get that at all.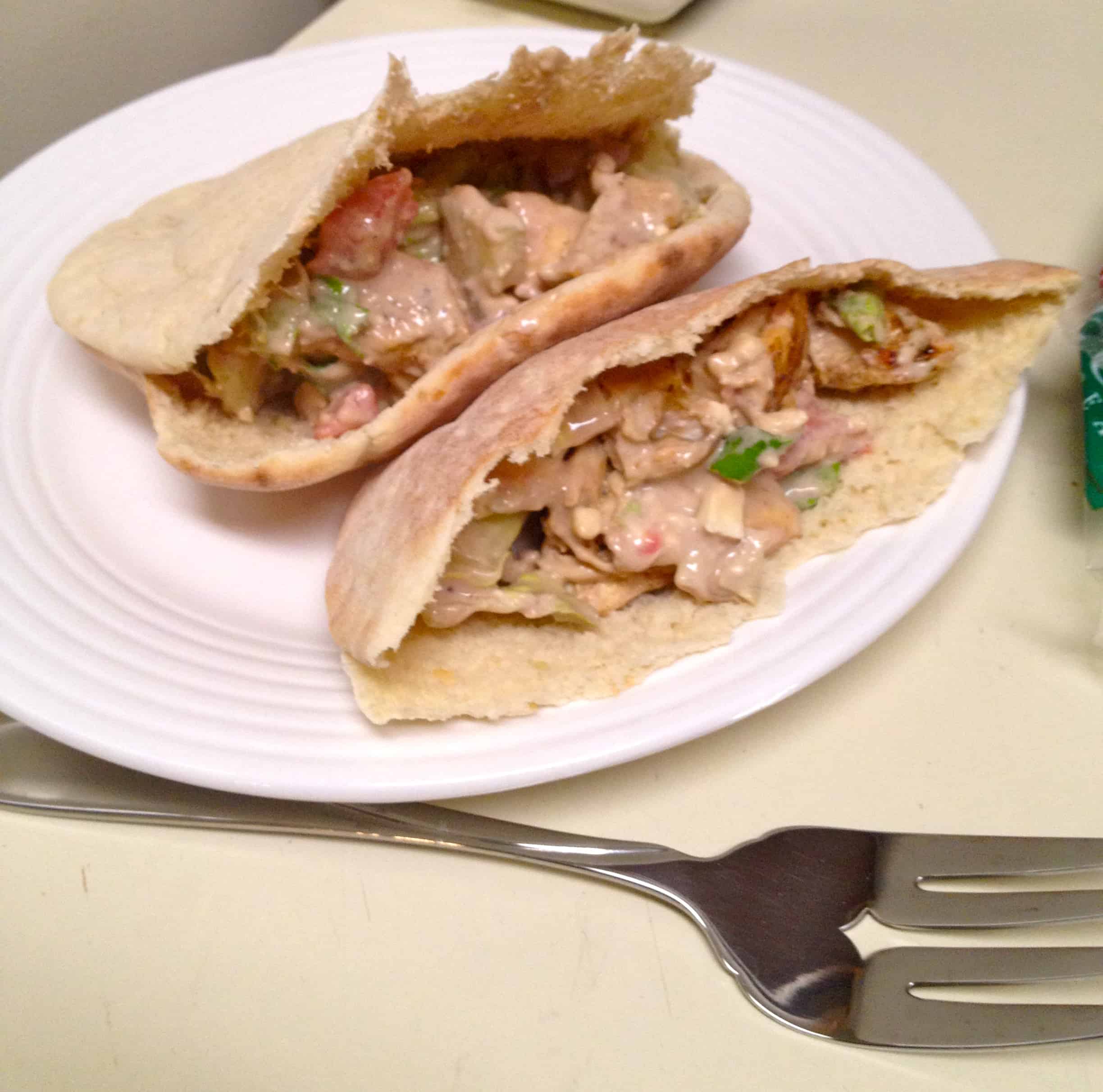 Over all I would call this an Eat It! Greek Salad Pitas and a yummy and very easy recipe that's great for a quick dinner and easy to make leftovers for tomorrow's lunch. Next time we might try it over a bed of romaine or maybe plated on top of a flat pita. Have you experimented in the kitchen lately? We'd love to hear about it!