I was recently walking down the aisle of our newly-rennovated Super Walmart and stopped at the vast baking mix section. I have been making various breakfast muffins lately, usually on Sunday nights to have as a breakfast item for the week. I saw these Cinnamon Toast Crunch muffins and thought I'd give them a try. The whole thing was only a dollar, so I figured I had very little to lose.
 The mix contained muffin mix and a "crunchy topping". You mix the mix, two eggs, and a little oil and water. After filling the muffin tins, you top each with some crunchies and then bake for 20 minutes. They smelled heavenly.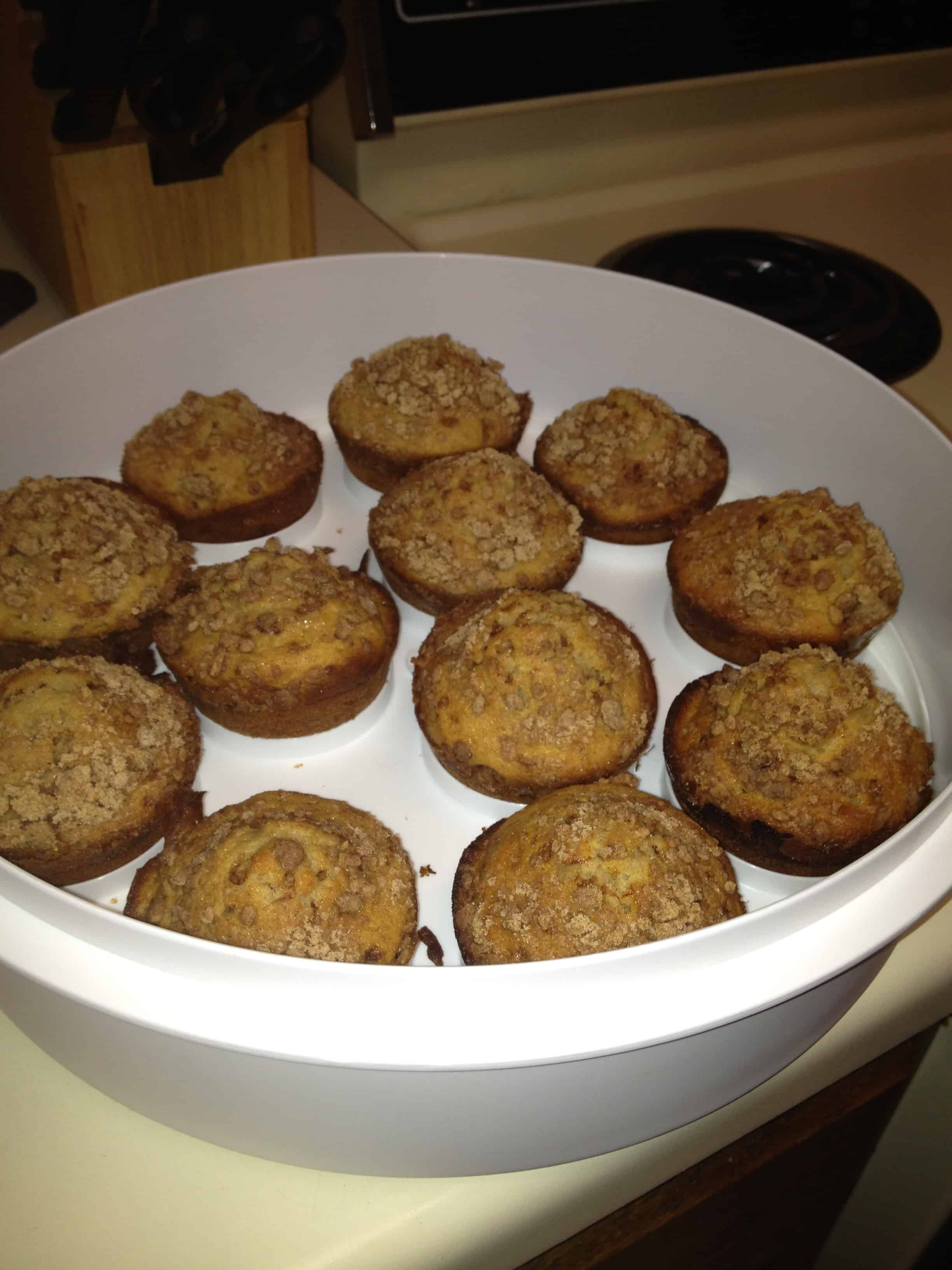 They turned out well, but not as cinnamon-y as I hoped. The crunchies were also not very crunchy, basically just brown sugar on top. In the end, I say beat it, there are many cinnamon muffin mixes out there and these were nothing special at all.
But that didn't stop us from eating them all 🙂
What's your favorite muffin recipe? Do you bake from scratch or are you lazy like me?