I have noticed Kale Sprouts (or Kalettes) at the grocery store before – they are kept in a bag with the salad lettuce mixes. But, I had never bought them before this week.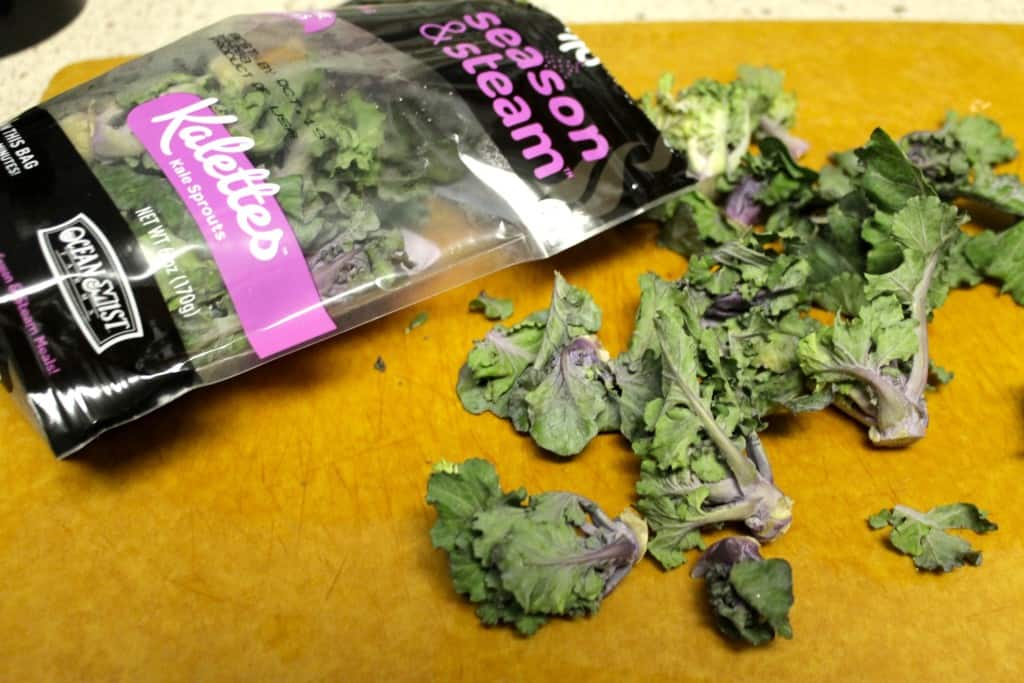 I was excited to try the kale sprouts because I love kale and I LOVE brussel sprouts. They came in a bag that said you could steam them in the microwave right in the bag, but since I usually prefer roasted veggies, I did that instead.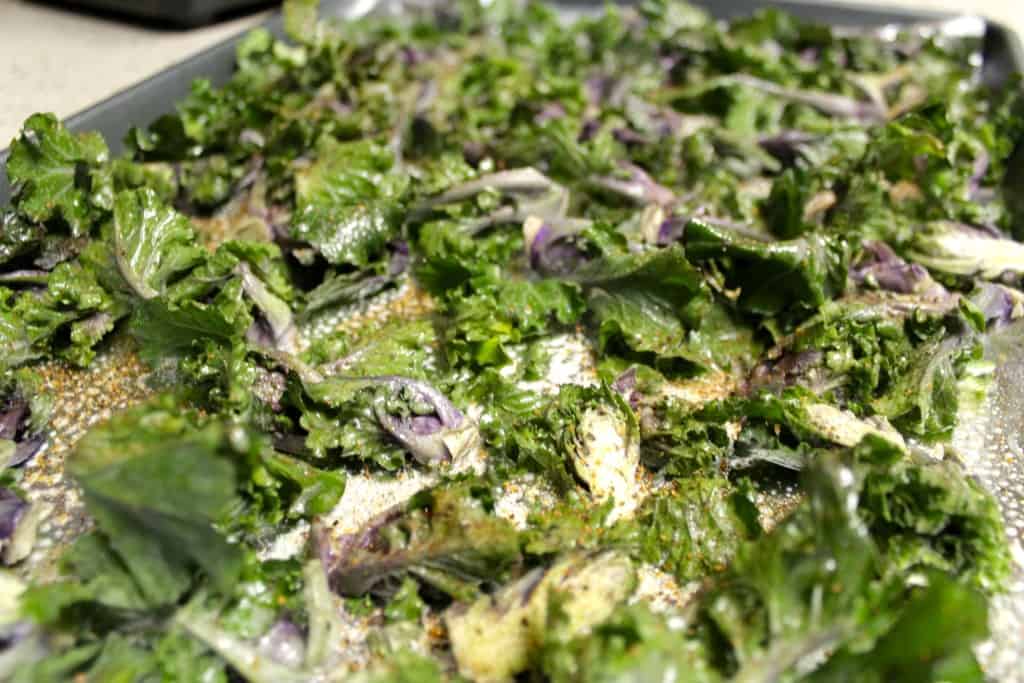 I cut each sprout in half, placed it on a foil lined pan, sprayed them with cooking spray, and seasoned with my special spice blend. I baked at 400 degrees for about 15 minutes until they were crispy.
Kale sprouts are interesting because they are clustered into sprouts, like brussel sprouts, but have the leafy texture of kale. In my experience, they taste just like brussel sprouts, but have the more leafy texture of kale (as opposed to more smooth like brussel sprouts).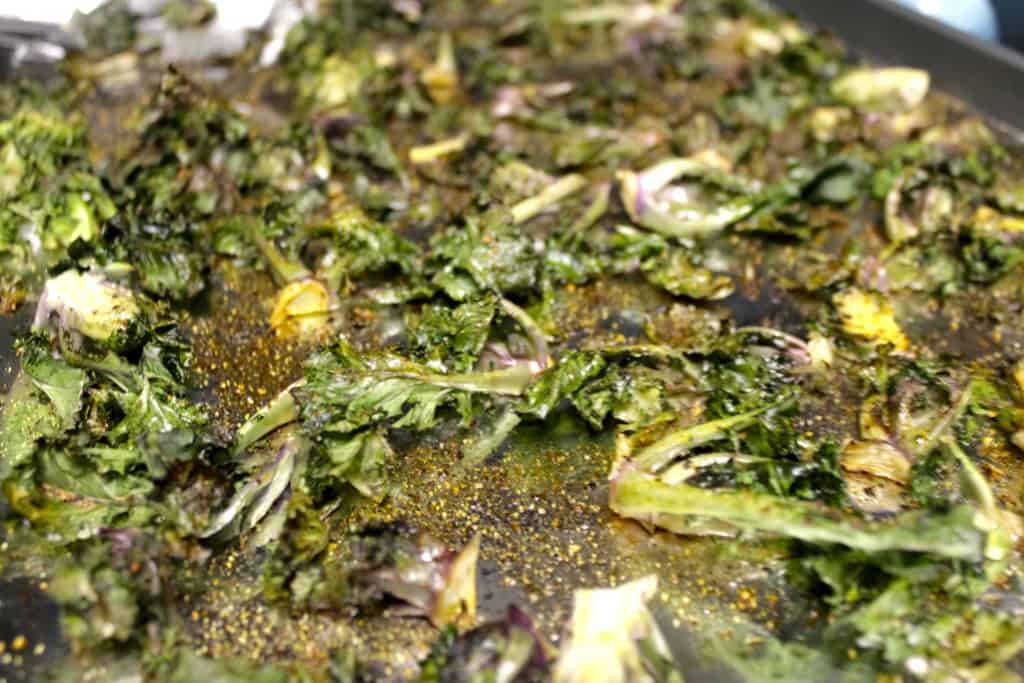 I really liked these kalettes and split the pack in two, served with half a cup of quinoa cooked in veggie broth and ate that for lunch two days last week.
I would definitely buy these again and serve them as a side – just roasted and not steamed! Roasting them gives them such great crunchy texture compared to the softness of steaming them.
Have you tried kale sprouts?