Lately, I've been cheating on my #1 lover (HGTV) with a new friend… The Food Network. I love to cook and got really into watching cooking shows when I got hooked on The Taste this winter. Now, I'm more of a sporadic watcher, but I still get a lot of enjoyment out of it.
One of the undeniably greats is Rachael Ray. I think she seems like she would be a chill girl to hang with and I really like her show. So, I decided to try one of her recipes and see how it panned out.
I'm really not a liquor drinker (much to the dismay of my bar cart) but I do love a good Mojito. If you haven't had it- go grab a bottle of Skinny Girl Pre-Made Mojitos and a cold cold glass. You will not regret it.
So, when I saw Rachael's summertime special with Mojito Chicken, I knew that I had to give it a try.
Here's the link to the original recipe. I made a couple of tweaks, mostly based off of what I had in the pantry. I think, however, that I kept the integrity of the dish alive.
Rachael Ray's Mojito Chicken
Serves 2
First, Marinade your chicken.
I placed 2 large chicken breasts in a tupperware. Meanwhile, in a bowl I whisked 1/2 cup mint leaves, 2 cloves minced garlic, 1 diced fresh jalapeno, the zest & juice of 2 limes, 3 shots of rum, 2 tablespoons of honey, 1/4 cup olive oil.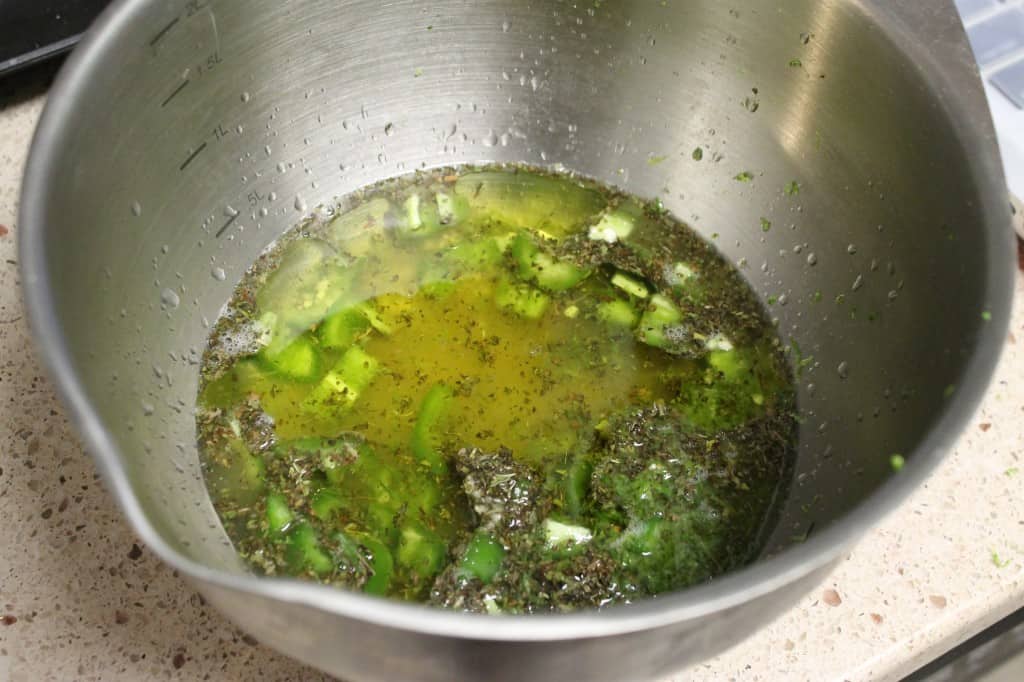 Pour the marinade over the chicken & make sure that they are all coated. Let sit in the fridge for at least 1 hour- mine sat from lunch time to dinner time.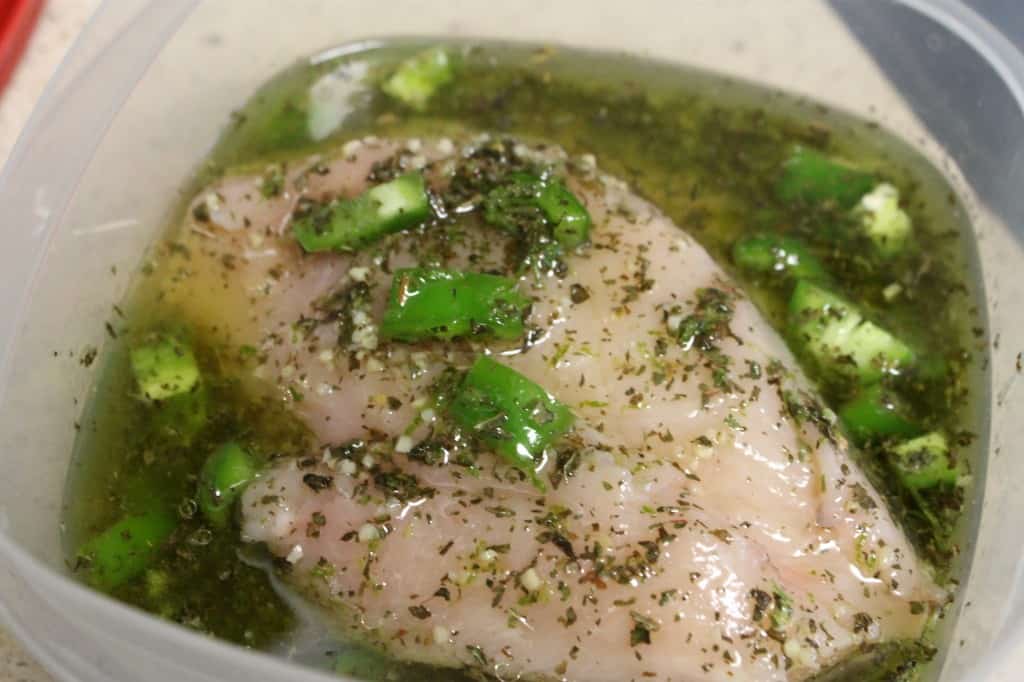 When you're ready to cook, light up the grill. Cook the chicken for about 25 minutes, flipping it ever so often, until completely cooked through. I like a nice crispy finish on mine, too.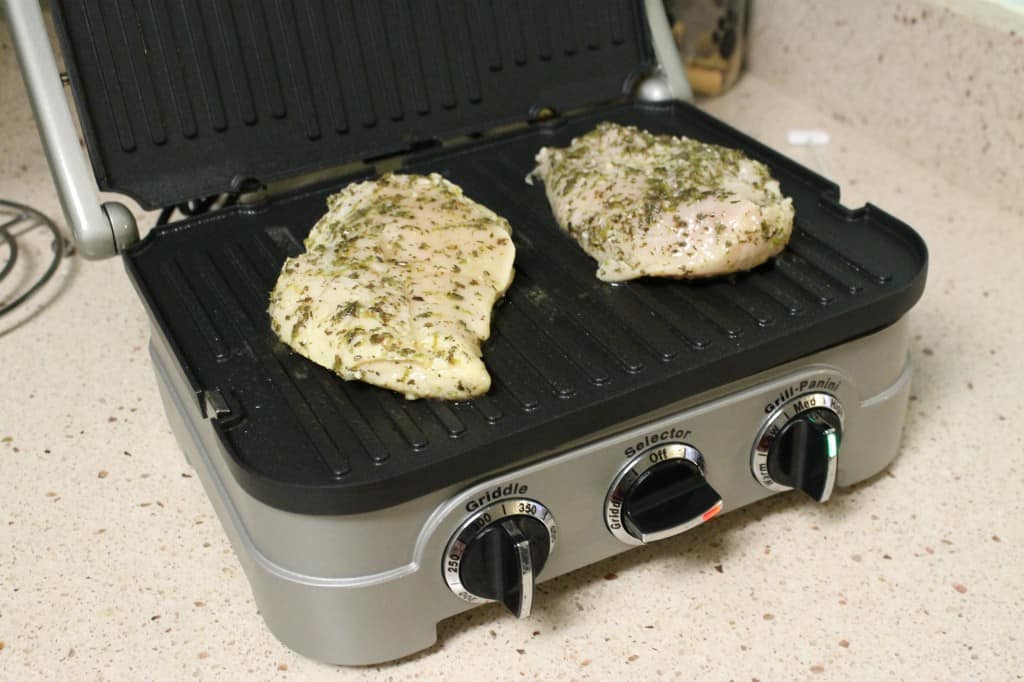 While the chicken is grilling, start making the sauce. In a blender, combine 4 cloves of garlic, 1 diced jalapeno, 1/2 cup of mint, 1 T white wine vinegar, 1 T honey, 1 t salt.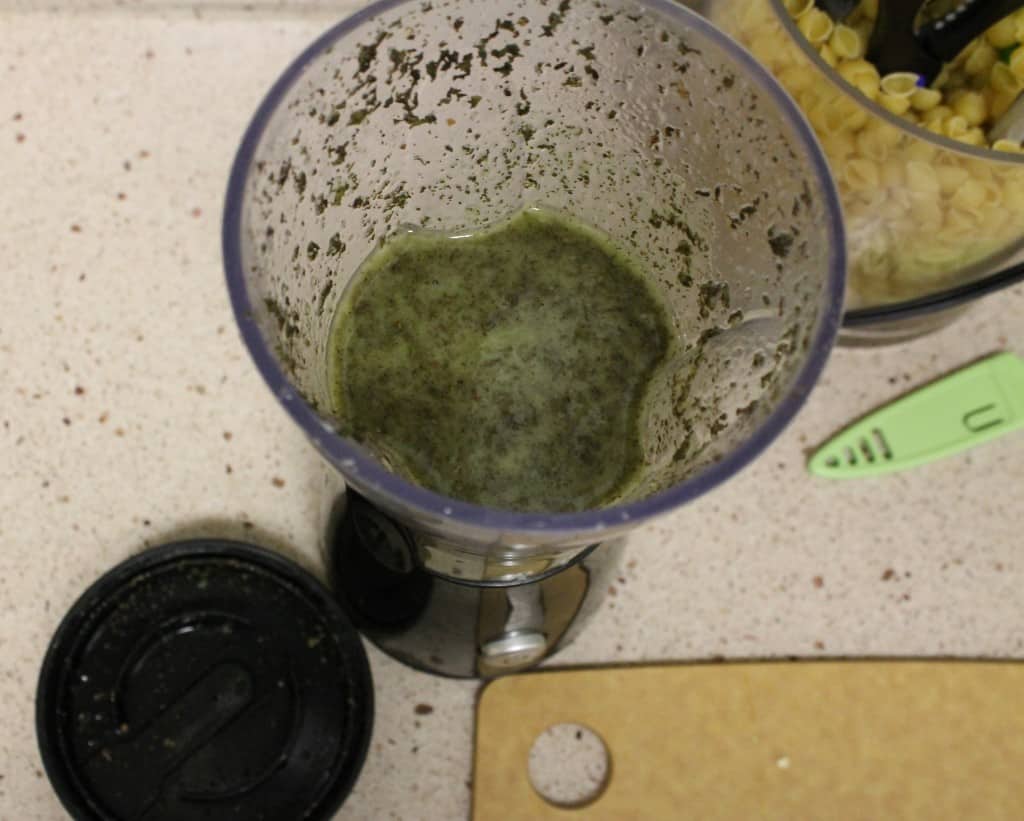 When the chicken's done, plate it and top with the sauce. We served it, as Rachael recommended, with corn & a guacamole salad- avocado, cucumber, tomato, and jalapeno tossed with lemon juice and olive oil.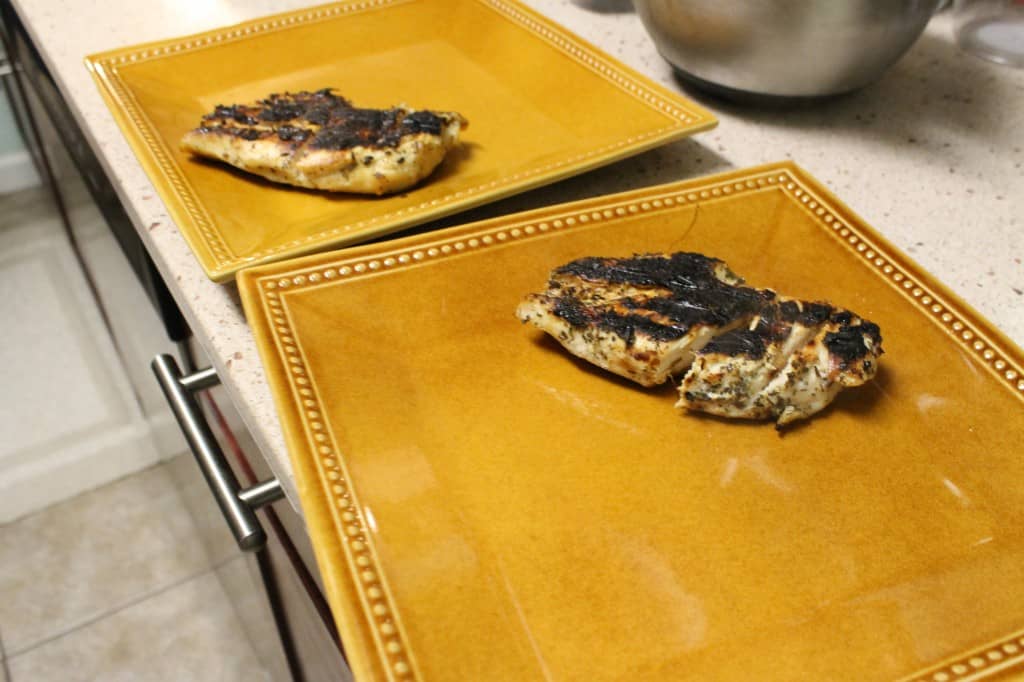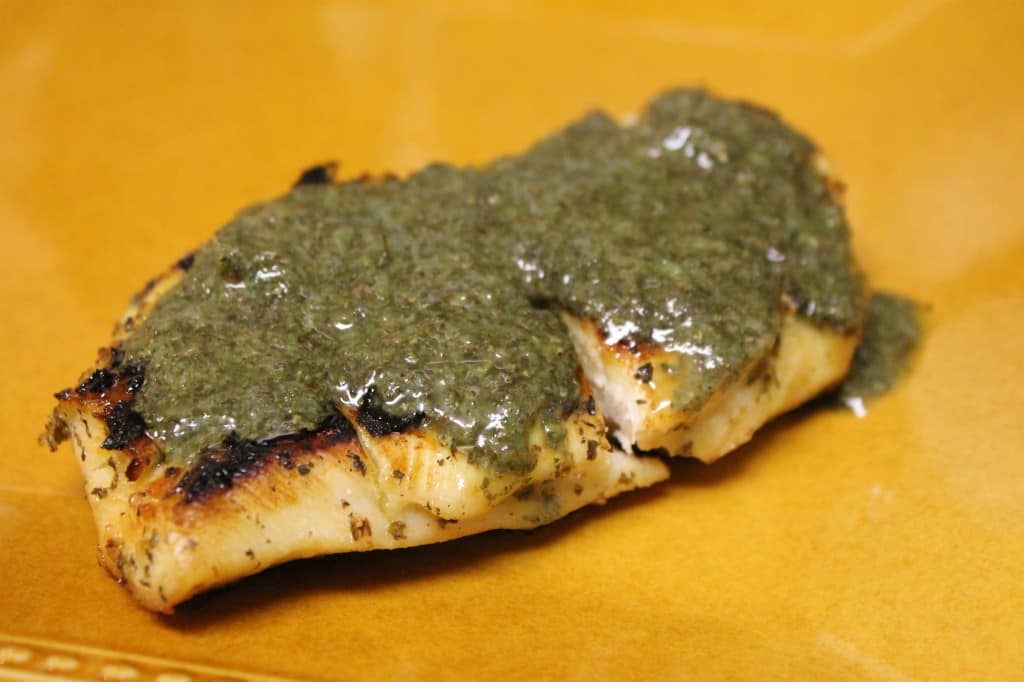 This meal turned out really good- I would cook it again. However, I'm such a fatty, I thought that it needed rice or pasta. 🙂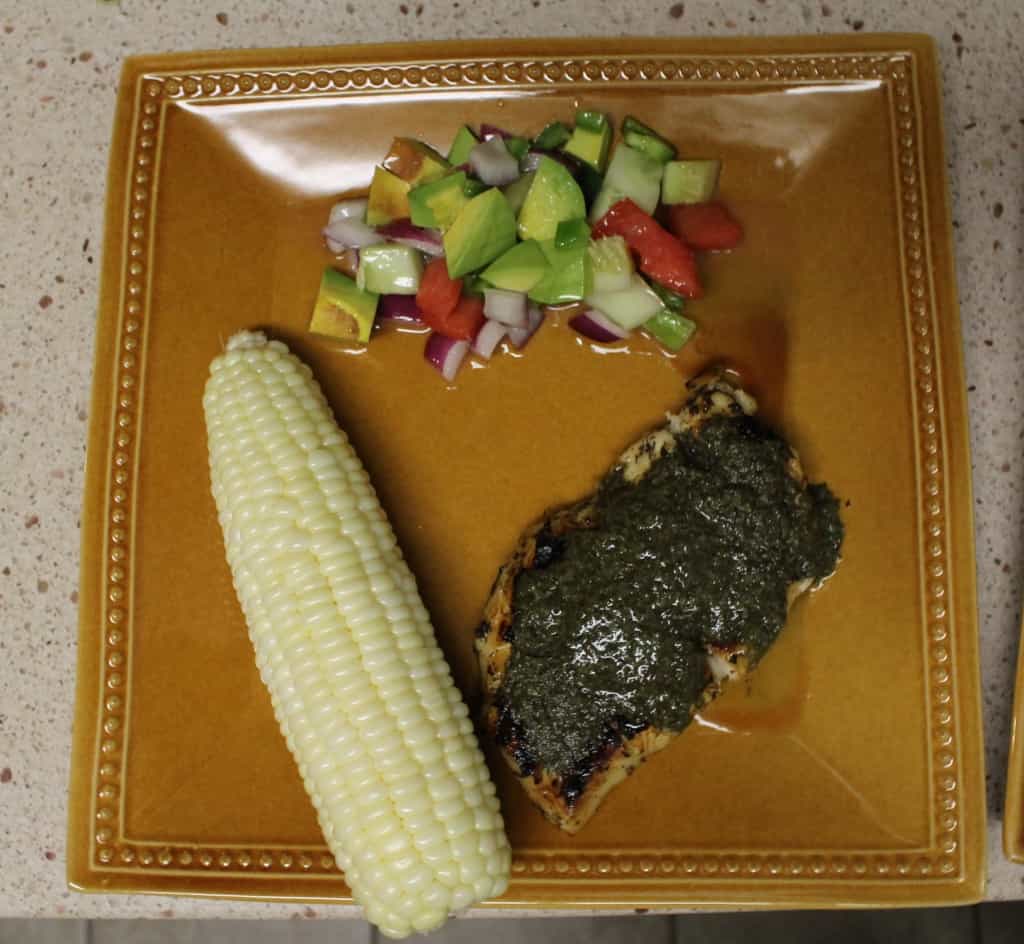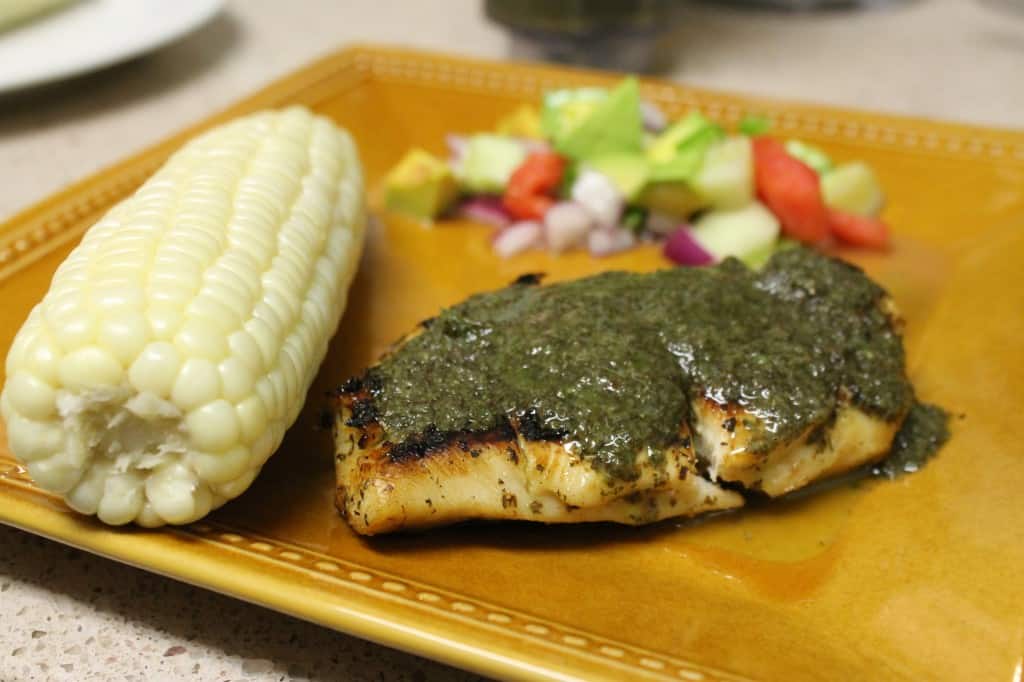 Have you ever tried Rachael Ray's recipes? What did you think??