Hello all! We are big lovers of baked goods over here (I try to bake once a week, as a special treat for Sean). When we were recently at the grocery store, Betty Crocker Supreme Bars were buy one get one free, so Sean grabbed a box of the Cookie Brownie bars.
I had never heard of these but was intrigued. I was glad to try them out with the idea that we might could even replicate them in the future with our own cookie and brownie recipes.
The box contains 2 mixes, all a little more than half of a normal mix.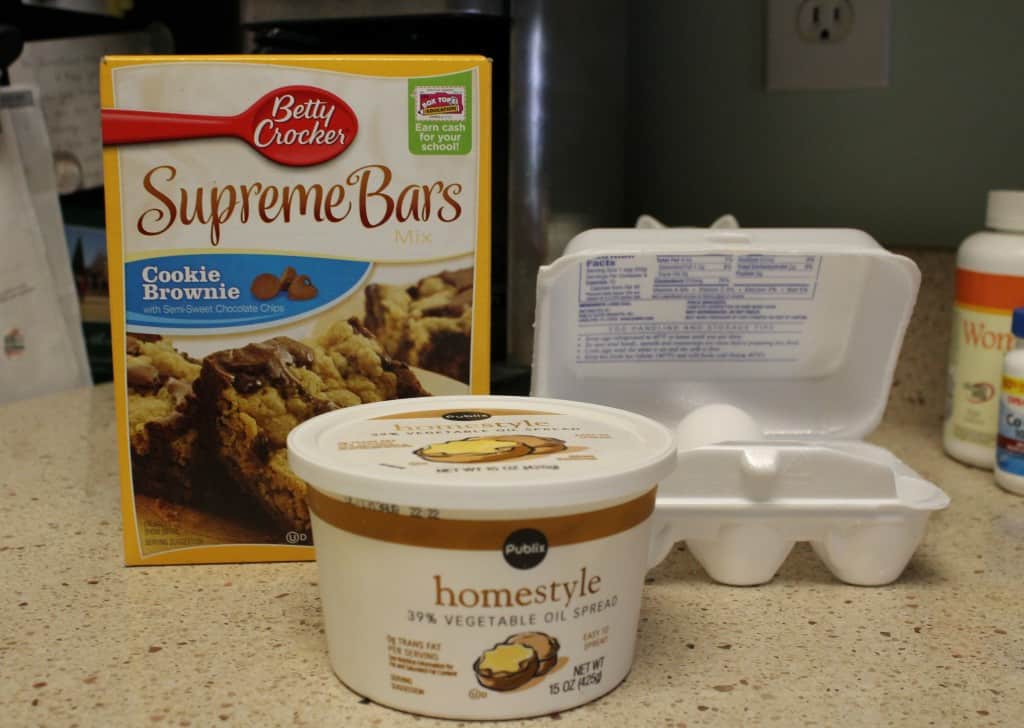 Mix the brownie mix, butter, egg, and water and pour in a pan.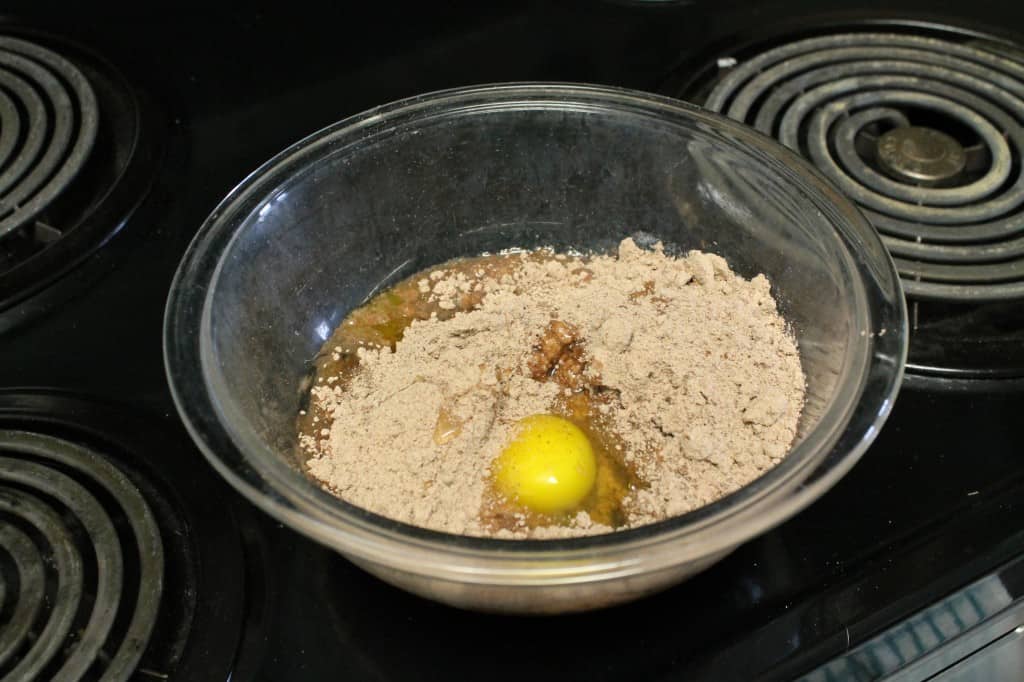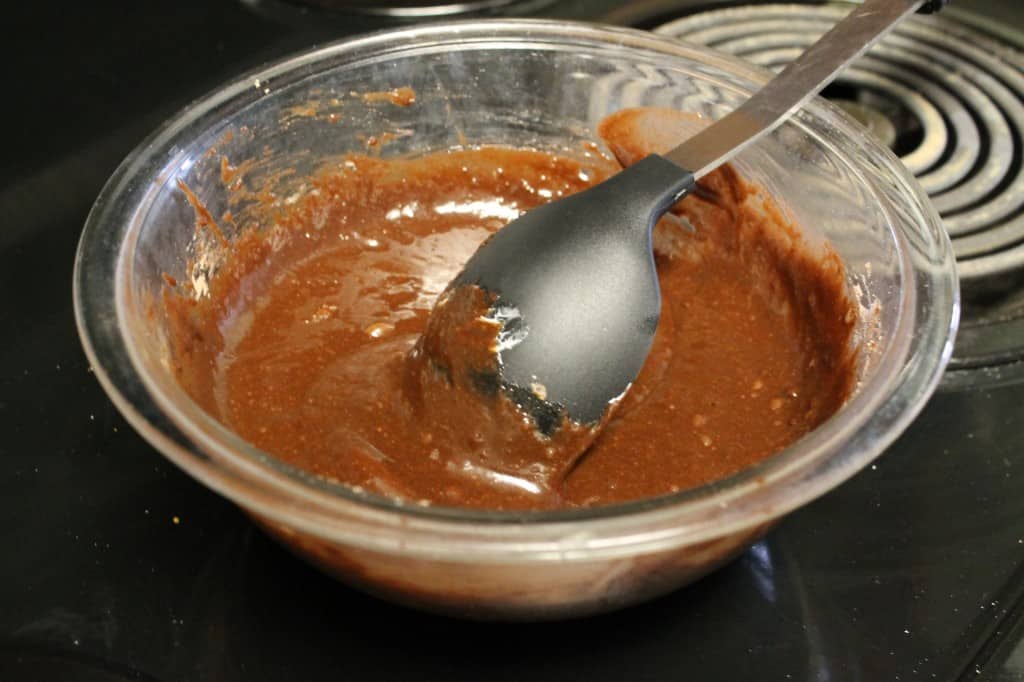 Then, mix the cookie mix with water and butter. I used the same bowl again, because I am against washing 2 bowls when you can get by with 1.
Plop big spoonfuls of cookies into the brownie dough.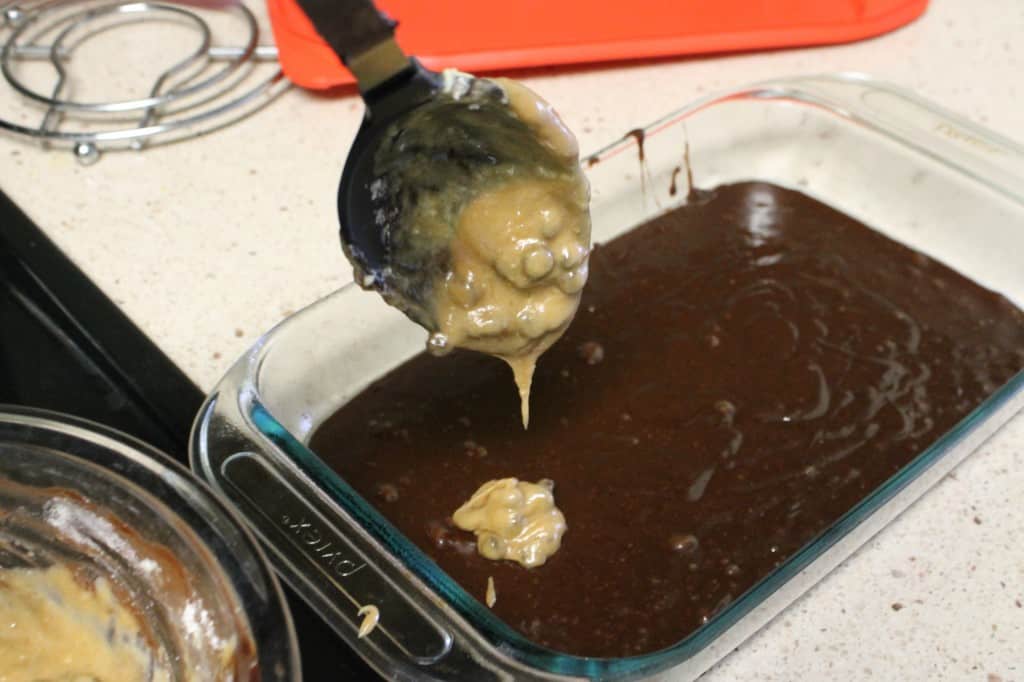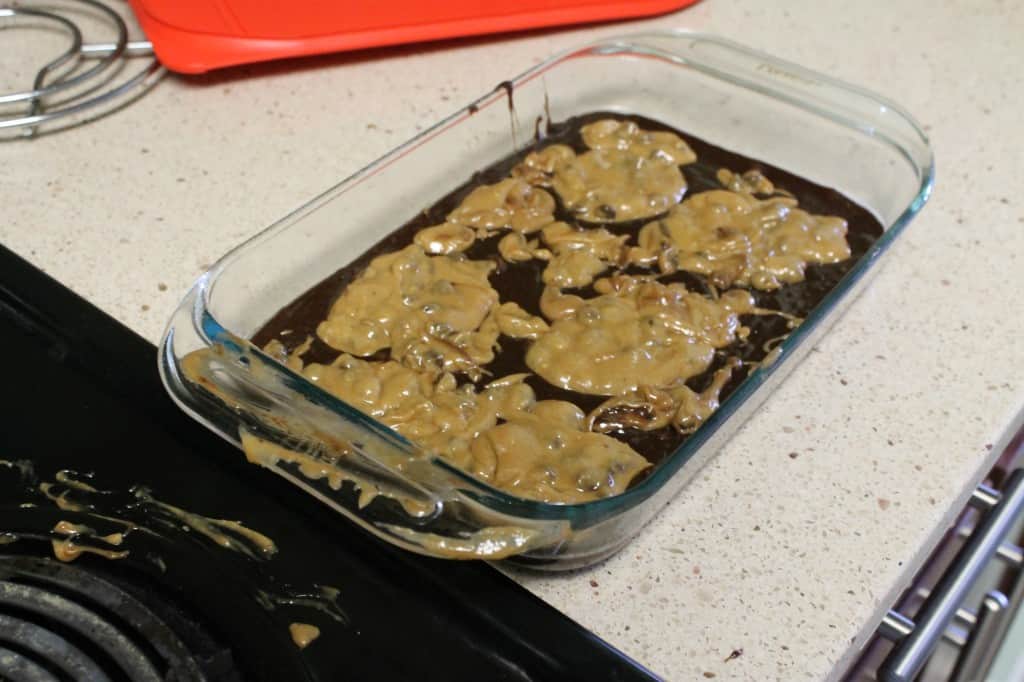 Though the box didn't specify it, I went above and beyond (overachiever box-mix baker here) and used my spoon to swirl the mixes together. Oh I'm fancy, huh?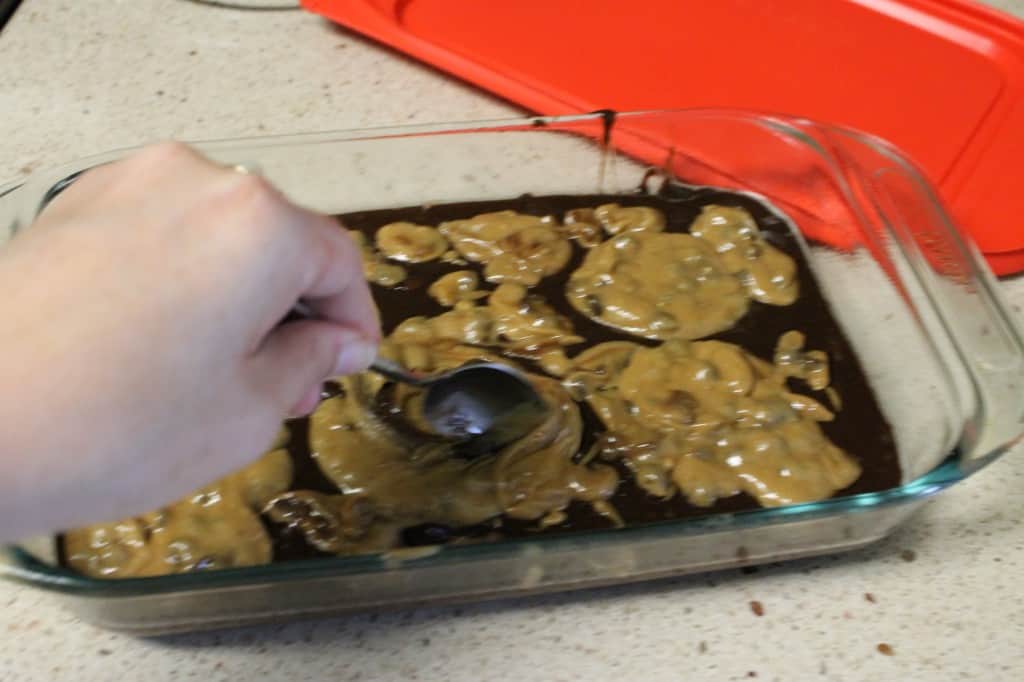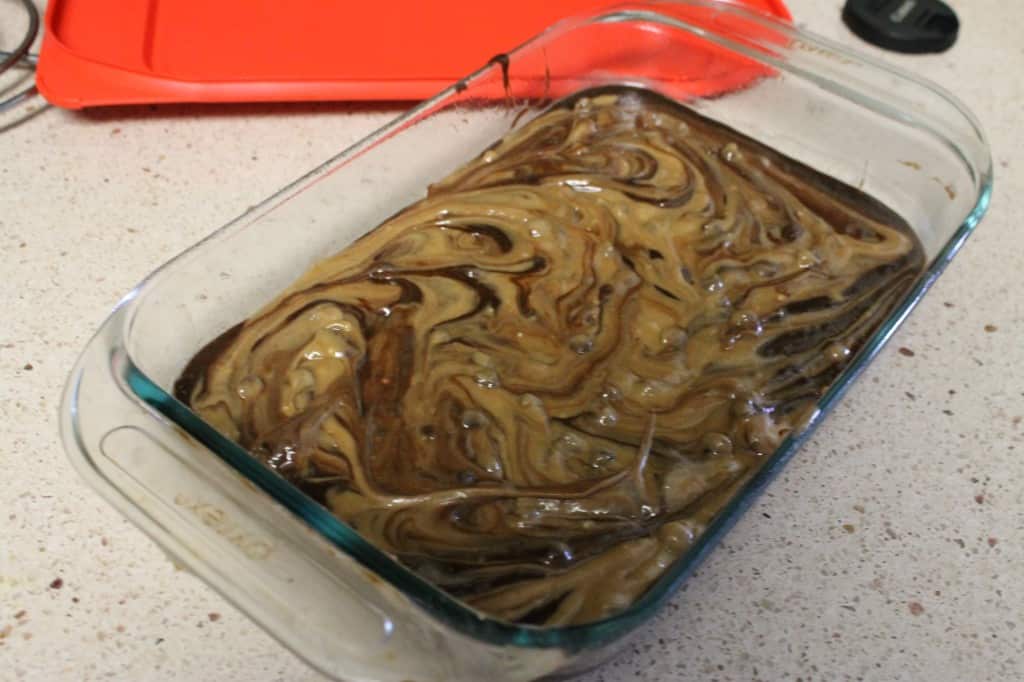 Bake at 325 degrees for 40 minutes (we used a 7×11″ glass pan, also fancy because it has a lid.)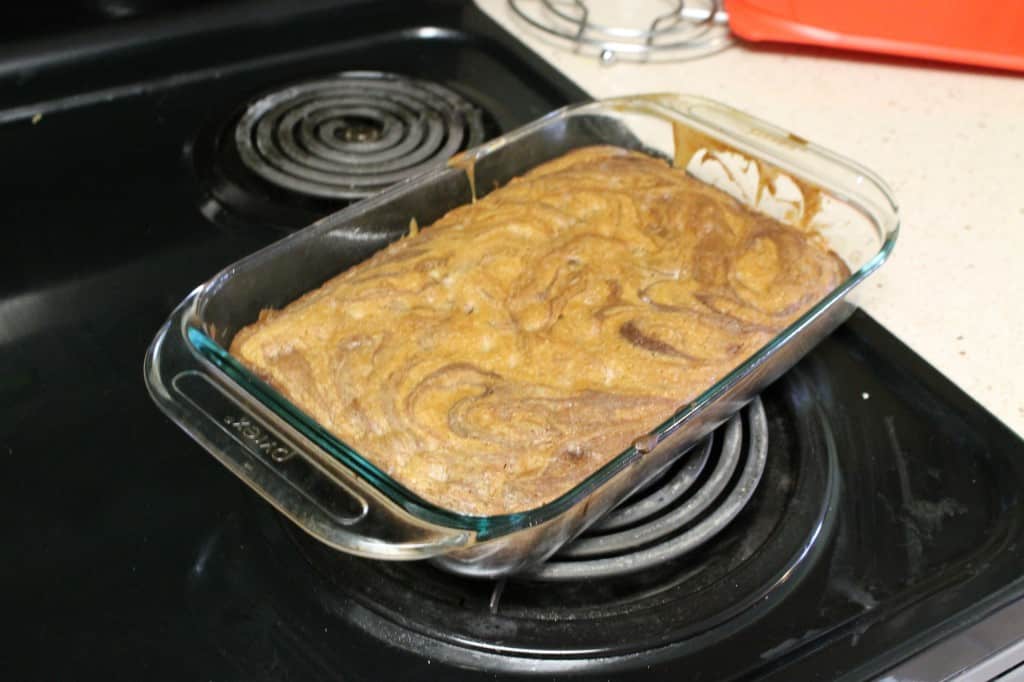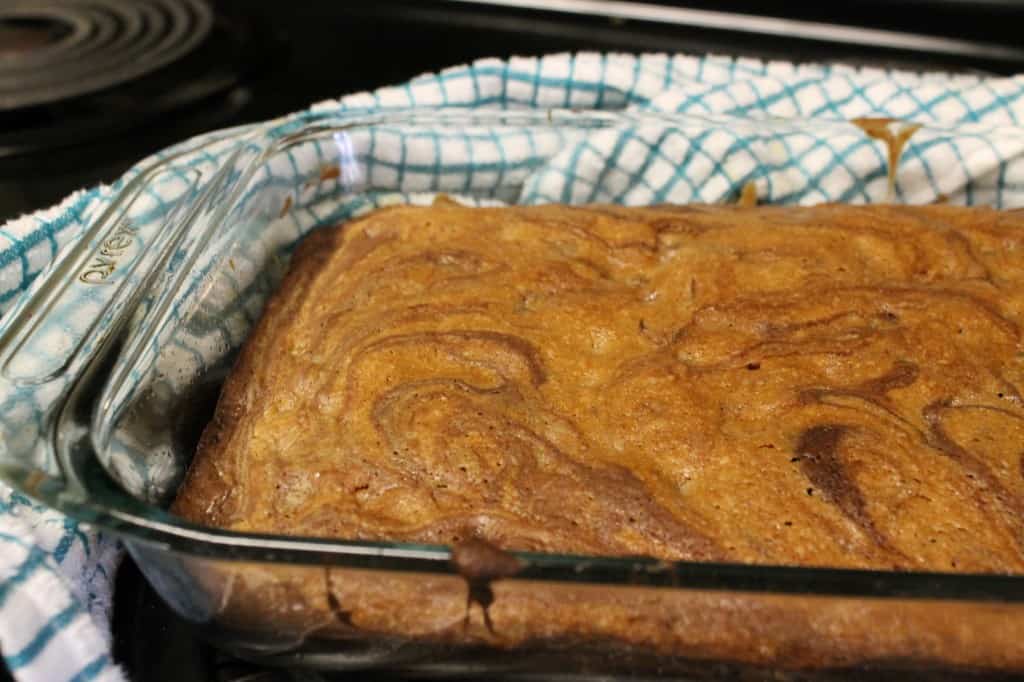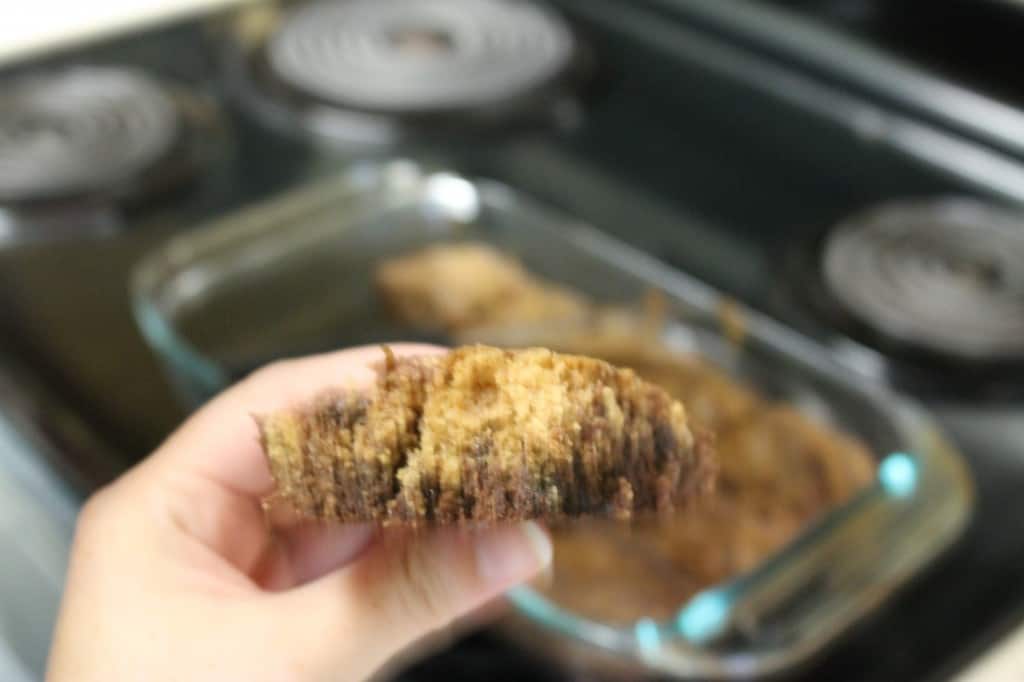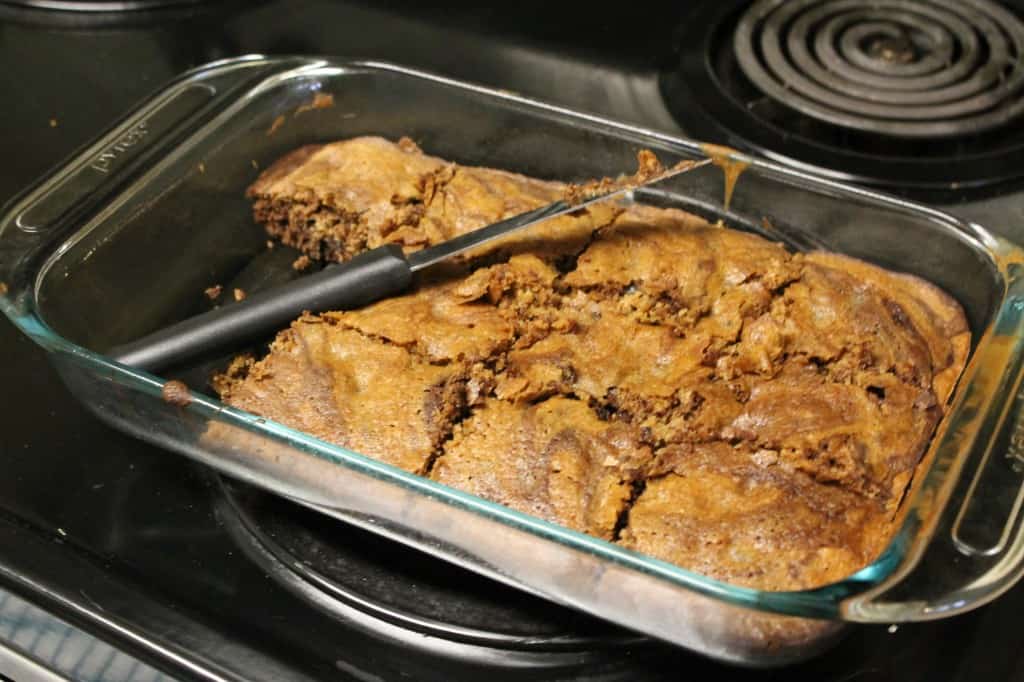 The brownies didn't end up with a distinct cookie chunk look like the box. That's probably because of my swirl technique- oops.
However, they turned out very yummy and extra rich! This mix gets an EAT IT in our books!