I just love Halloween. Dressing up, being silly, decorating with bugs and pumpkins – I'm all about it all. I also really love group costumes and simple homemade costumes. So, when I came up with this costume idea, I had to execute it. Yeah, pretend it's not a group of just me 🙂 So many people love Halo Top ice cream – why wouldn't you want to be it for Halloween? This costume is easily customization for flavors and also for the amount of skin that you want to show – for weather reasons or just for your personal preferences. Grab a spoon and a hot glue gun and let's do it!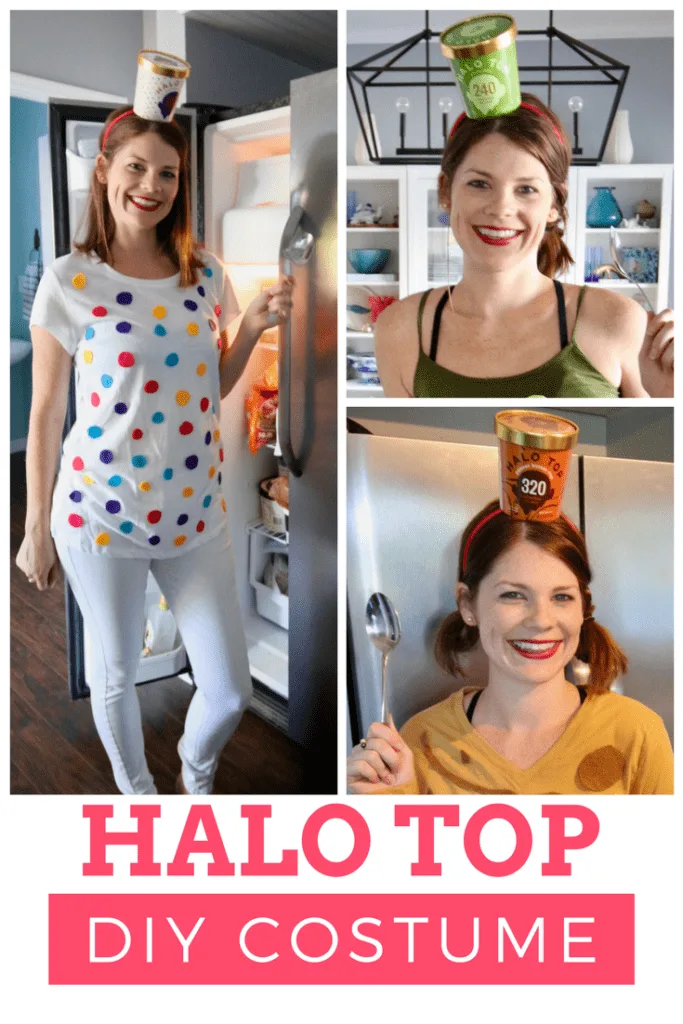 DIY Group Costume Idea: Halo Top Ice Cream
What you need:
Empty, clean, halo top ice cream containers
Solid shirt of choice
Scissors
Optional: a big spoon for carrying around
What you do:
First, eat the ice cream. Darn! Clean and dry the container.
Use hot glue to attach the container to the headband. Be sure that the logo is facing forward when you wear it.
Cut felt to create your flavor's mix ins – sprinkles, nuts, fudge swirls, whatever you want! Use hot glue to attach it to your shirt.
Rock it out! Pair up with your friends and see how many flavors you can cover!
For the full step by step tutorial, check out this video:
What are you going to be for Halloween?