Want to make your entryway more functional? Here are a ton of DIY entryway bench ideas for your home!
An entryway is the first thing people see when they enter your home. Let's make it great!
Whether you have a small entryway or a large foyer, you can make the space both functional and beautiful.
A simple bench goes a long way in an entry. It's somewhere to sit and sit stuff when entering and exiting the home.
Pair a bench with a coat rack and suddenly you are approaching a really functional entry – even in a small space!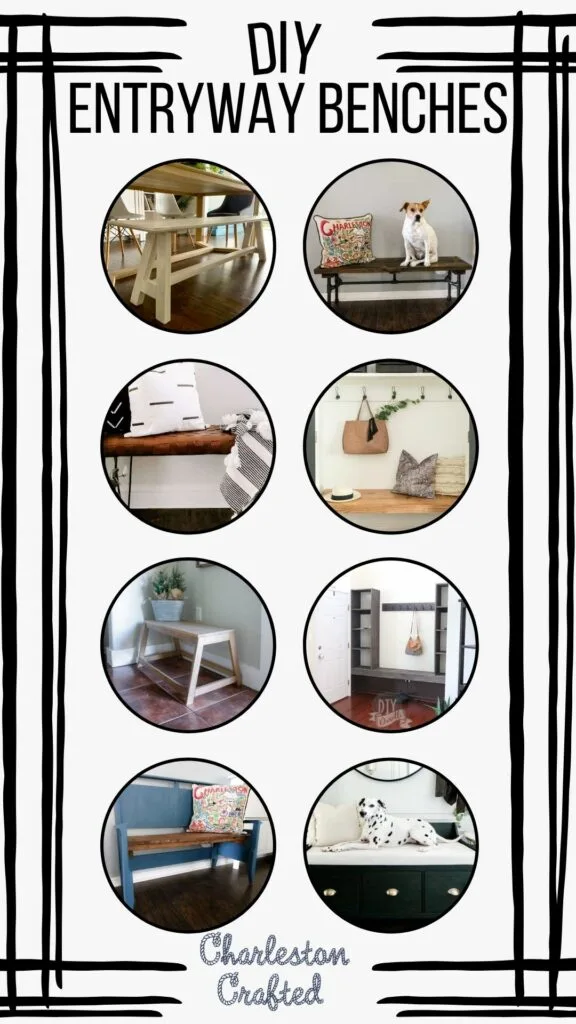 Do I need an entryway bench?
If you have an entryway, it is easy to define the space using either a bench or a console table.
See my favorite DIY console tables here!
How do you use an entryway bench?
A bench entryway is a practical place for people to sit and put on shoes right in your foyer. It's also great for setting things like backpacks or handbags – but consider hanging hooks above the bench to avoid too much of a cluttered seat!
What do you put on an entryway bench?
I like to leave an foyer bench mostly empty so there is actually room to sit and use it as a seat and so that it doesn't feel too cluttered. Stick to a max of one throw pillow per 36 inches of width of bench.
To add extra functionality, consider adding baskets or bins under the bench. This is a great place to store shoes, backpacks, or accessories.
See our DIY mudroom built in bench here!
Can I put a bench in a narrow hallway?
The code for most hallways is that they be at least 36 inches wide. If you add a bench to that narrow of a space, it might feel cramped. If your hallway is wider, you can pull it off. When in doubt, try it out and see if it feels cramped.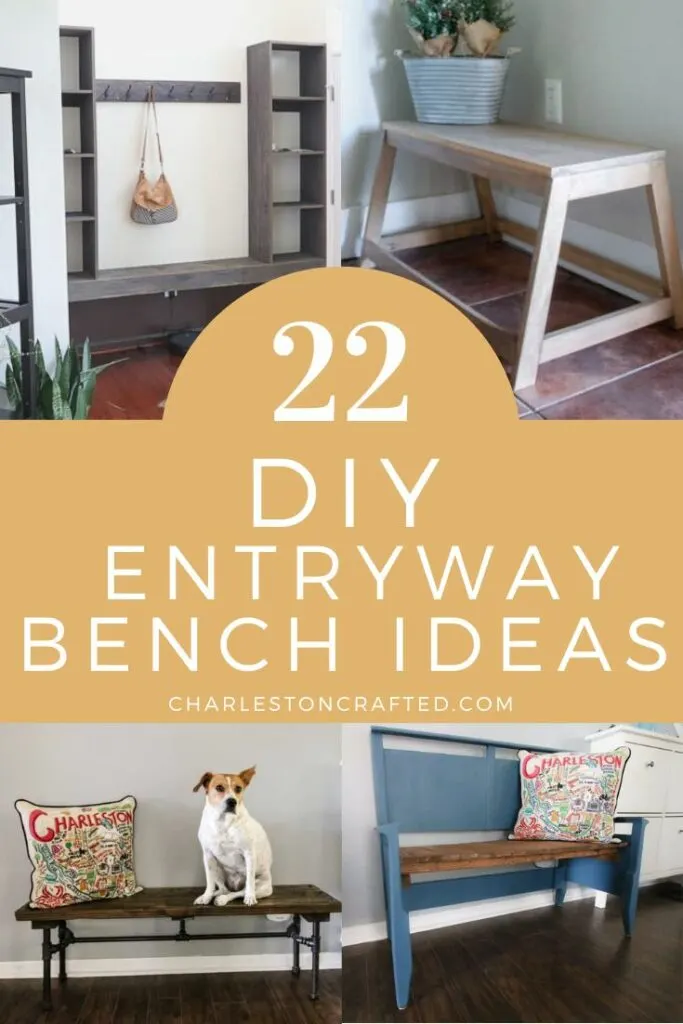 Entryway bench ideas
Here are some of my favorite entry bench ideas!
Entryway bench ideas
Want to add a bench to your entryway? Here are a ton of ideas to inspire you!