I am so excited to share this adorable DIY fish costume today! If you want to dress your lil kid up as the cutest catch, you'll want to check out this DIY baby fish costume!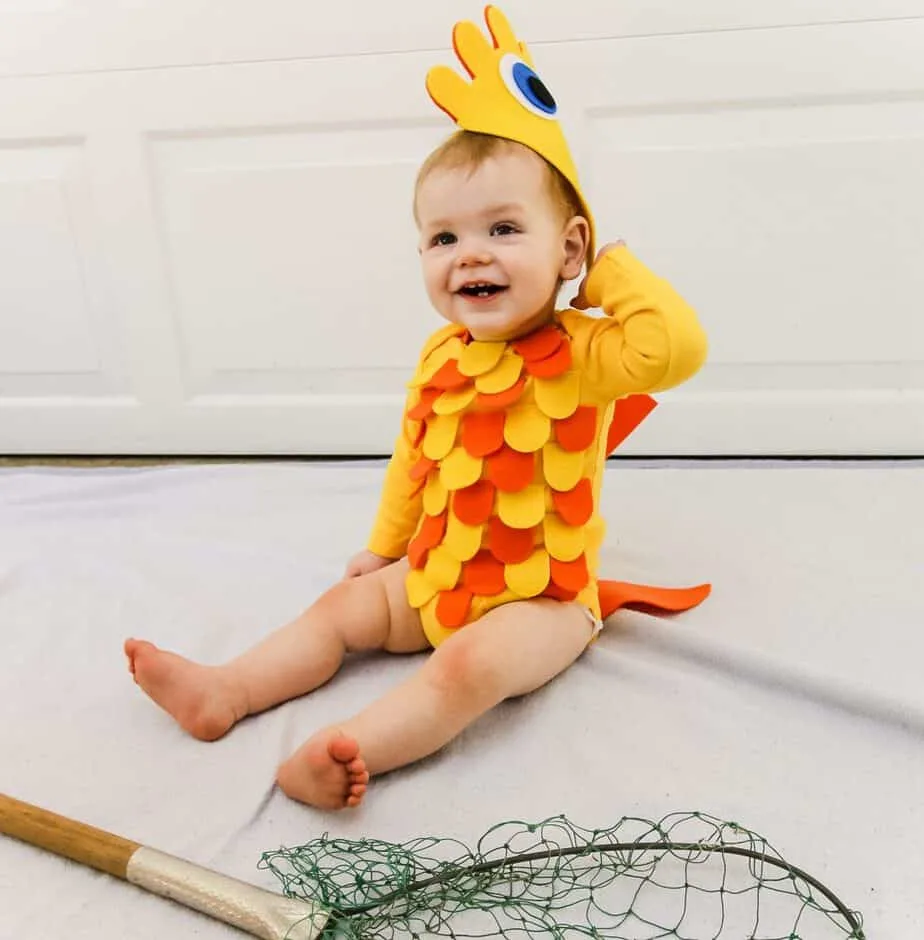 I was really excited about this costume. Luke's favorite thing is going to the aquarium – so it was natural for me to want to make him a fish costume!
This was the most involved of the costumes that I made him this year – but it was still really easy to make. All you need is felt and glue, as well as the onesie!
DIY Baby Fish Costume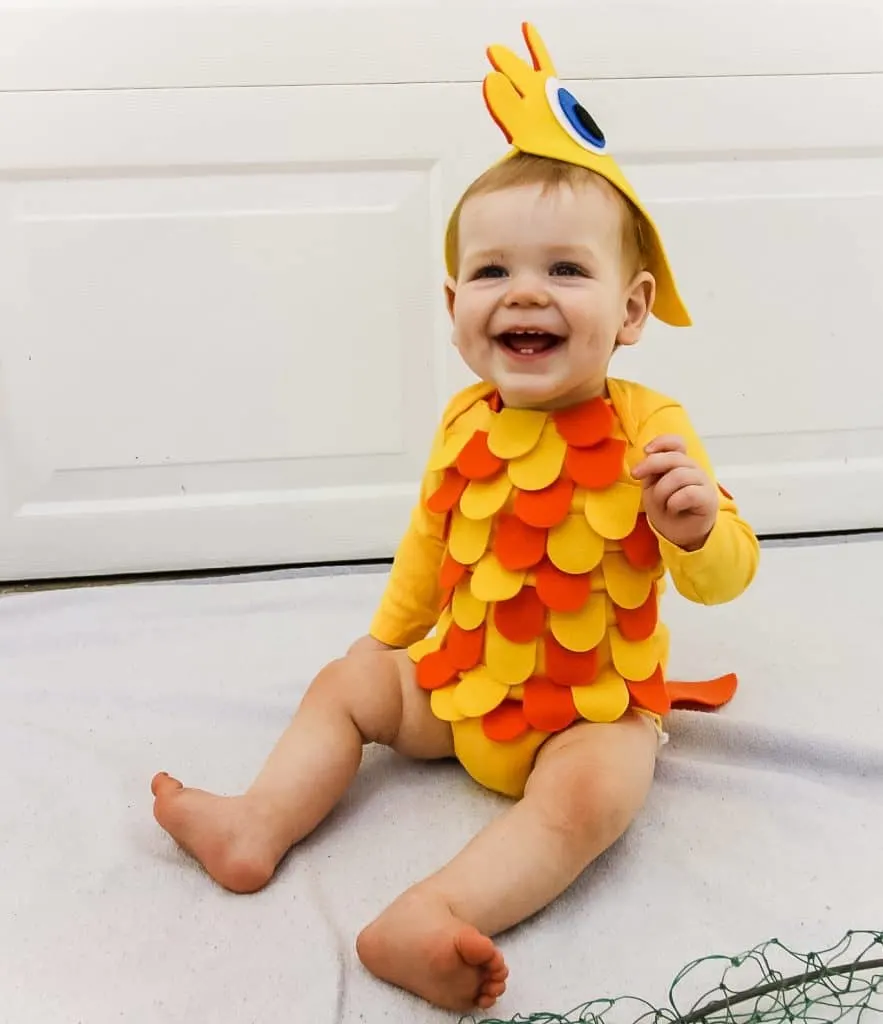 To make this costume, you will need: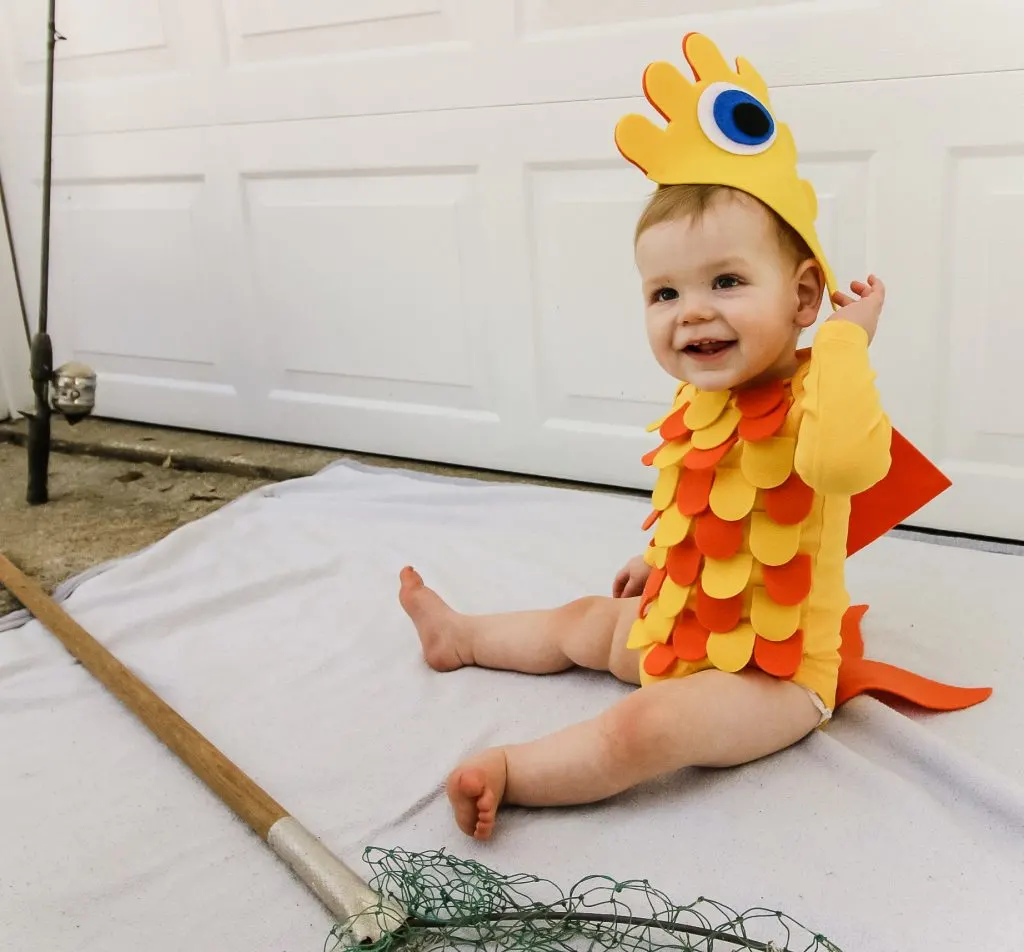 To make this costume, cut all of the pieces out of the felt. You can use a Cricut cutting machine or trace the patterns and cut by hand with scissors.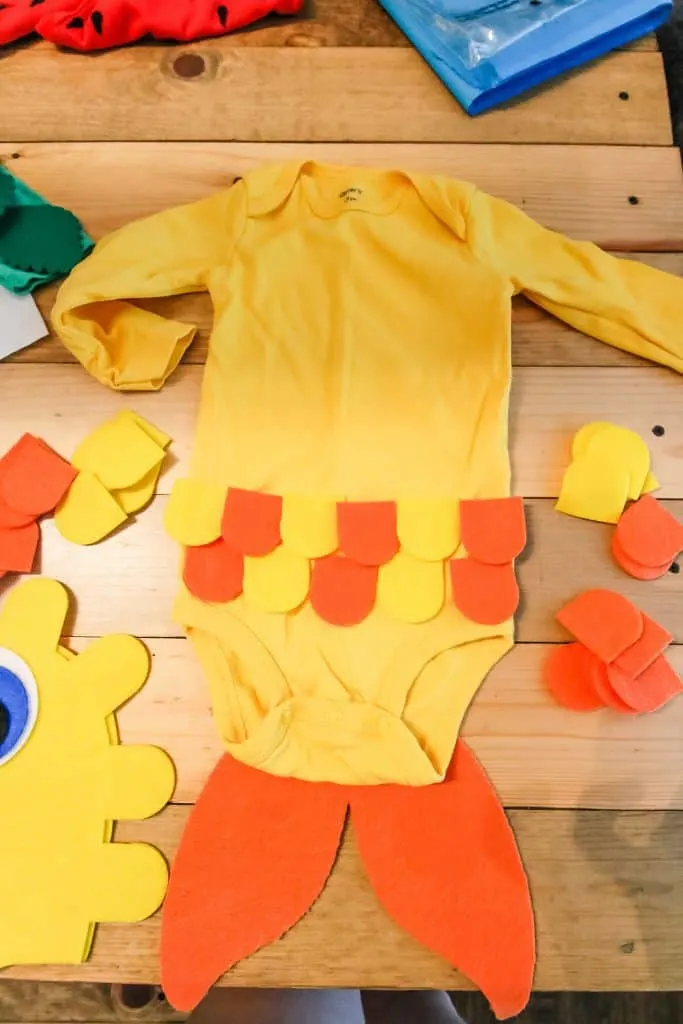 Glue the tail and fin onto the back of the onesie and allow to dry.
Flip the onesie and layer the scales and glue. Allow to dry.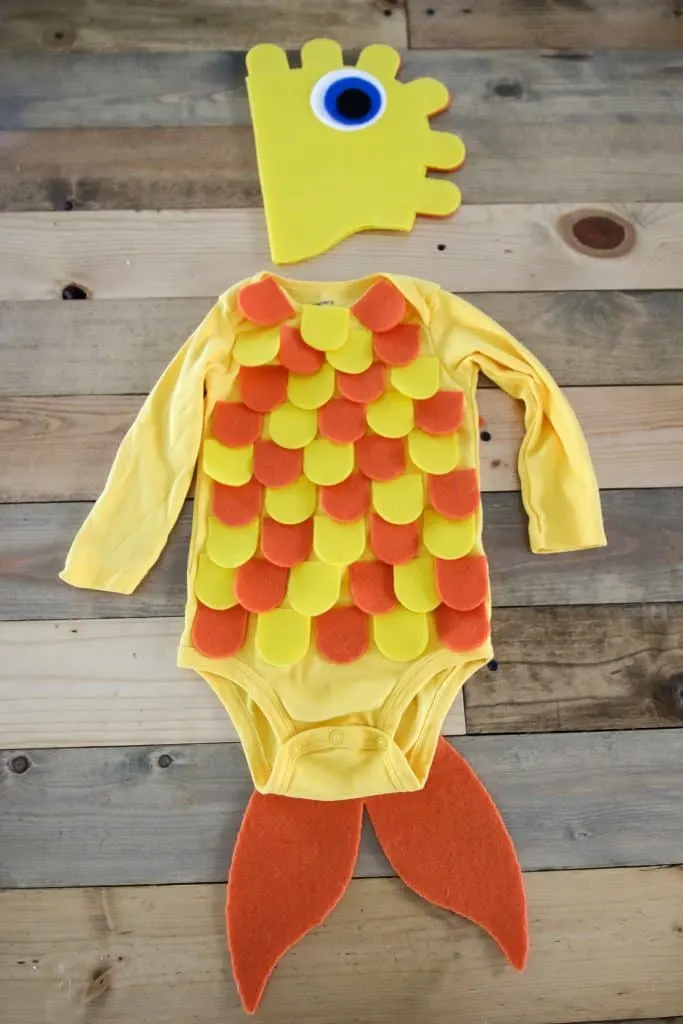 Place an eyeball on each half of the hat. Glue and glue together and allow to dry.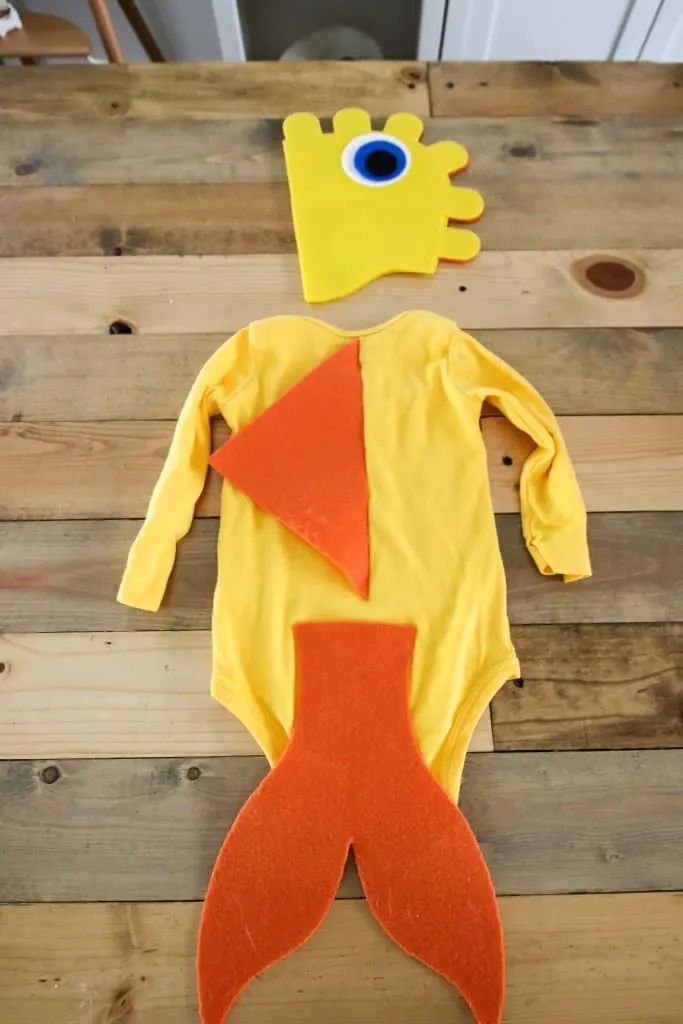 How to turn a baby fish costume into a family costume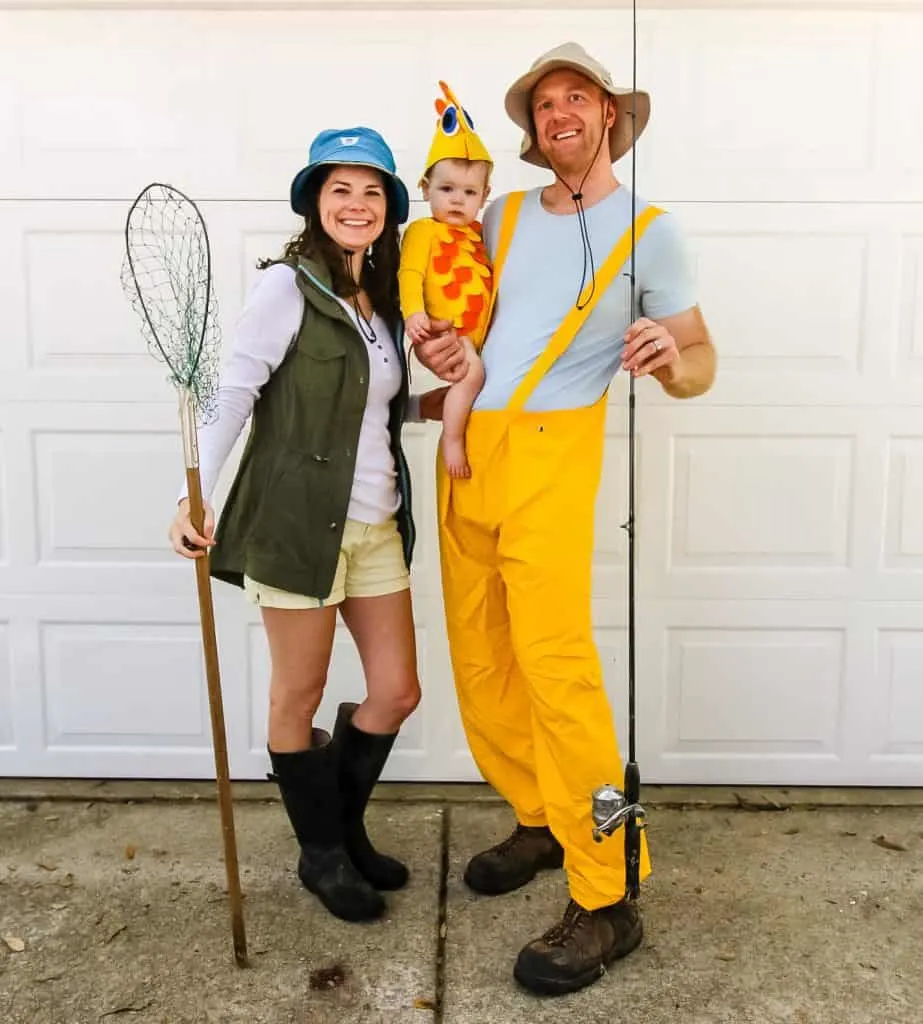 The easiest way to turn a fish costume into a group family costume is by dressing up like fishermen!
What you can wear to dress up like fishermen:
Bucket hat
Vests
Carry a fishing pole or net
I am so happy with how this costume turned out – it is SO cute! I have just really enjoyed dressing him up so much!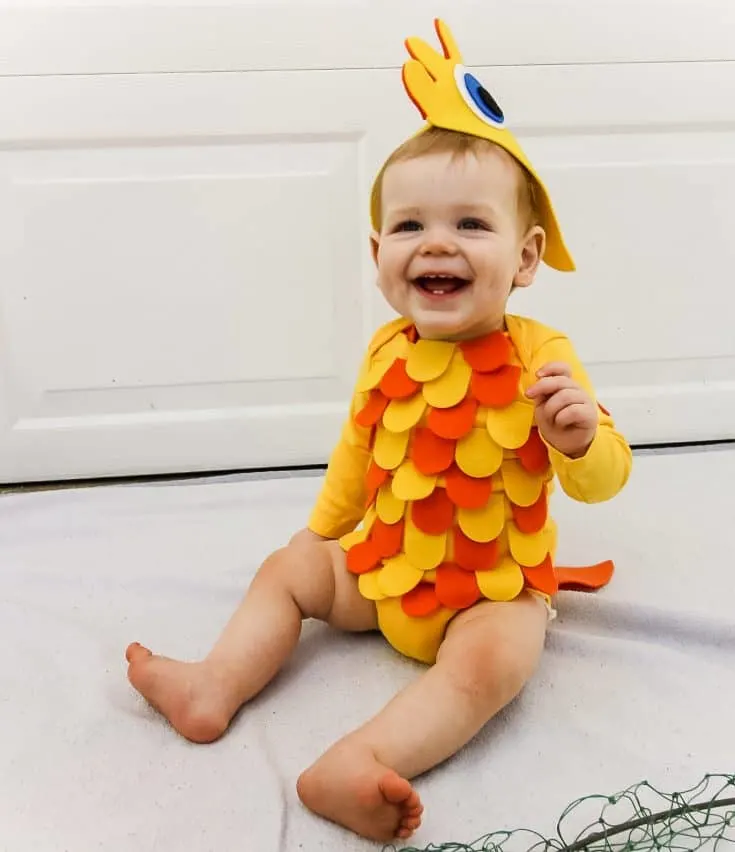 Yield:

1 costume
How to make a DIY baby fish costume
Is your baby the cutest catch? Here's how to make a baby or toddler fish costume using a onesie body suit and felt!
Materials
Long sleeved onesie
Felt
Fabric glue
Instructions
Cut all the pieces from the felt
Glue fin and tail to back of onesie. Allow to dry.
Glue scales to front of onesie. Allow to dry.
Create hat by glueing 2 pieces together, with eyes on either side. Allow to dry.
Notes
I cut felt with the rotary blade on "more pressure" on my Cricut
Recommended Products
As an Amazon Associate and member of other affiliate programs, I earn from qualifying purchases.
Love this costume? Be sure to checkout my DIY strawberry costume and DIY happy little tree costume.