Customer service is the key to any successful business, in my opinion. If you want to make a profit, people have to buy your product or service. It's easy to get a first time customer, but getting them to be a repeat customer and spread the word to their friends and family is how you're going to make money. In order for them to do that, you have to have good customer service.
Well, last month we told you about our small living room updates and mentioned that we had purchased a custom monogram from Morgann Hill Designs. We love shopping with small businesses and there was a great deal on Living Social to get the monogram for $25 (plus $10 shipping) (retail price – $60). Well, apparently we weren't the only ones that thought that. More than 10,000 monograms were purchased through that deal. They really should have had a limit in place for this deal because, it turns out, there was no way for them to handle this workload.
We ordered the Living Social deal and started trying to put the code in on the Morgann Hill Designs website. It took until the next day (I'm assuming a server overload) before we were able to do it. Then, we never got a confirmation email that our order was placed. Bad start. We had had issues ordering and never got a confirmation, so I was worried that it didn't work – but they definitely charged our credit card for the shipping immediately. After a few days of not getting a confirmation, we emailed them and asked if they had received our order. No reply from the company. Not good.
We waited until the "two to three week" delivery time that Living Social had promised in their ad and heard nothing and received no monogram and began to do some research online. Again, apparently so did a lot of people. We checked their Facebook page and tons of people had commented on their post about the monogram deal. They had not been addressed. Eventually, they were addressed- by being deleted. Good customer service does not involve deleting your customers comments. Here is an example we caught before they were deleted.

The only comments that were left were the company's replies that had generic, canned information about how to call and email the company to learn about your order status. Problem there is that the phone number rang and rang and eventually went to a voicemail box that was full and wouldn't accept new messages. If you're going to put a phone number, ANSWER the phone and if you can't, make sure the customer can leave a message. We also tried emailing the company again and got this great response:

Well, I can promise you this information was not the case. Our order was most definitely not shipped anytime soon after this. We kept checking Facebook and comments kept getting deleted. Then, one day, the company posted a photo album of their warehouse, showing stacks and stacks of monograms in various stages of completion and a photo saying they had just received their shipment of 40,000 boxes! Clearly, they weren't anticipating the purchase order from Living Social. The problem with these photos was that they showed the world that they were working on the orders, but they didn't address the fact that it was taking them months to complete people's orders. A good customer service tip is to address your customers up front. If you're having a problem with orders, that's OK, but tell people and explain why and how long it will be until it's fixed- don't delete their comments.
**Note – the pictures of the stacks of monograms and cutting boards and boxes have since been deleted from their Facebook, most likely because they got so many negative comments**
OK, so finally we received a shipping confirmation email. Problem here was that for several days, the package still sat in their warehouse with the tracking information only saying "label created." Please, when you complete someone's order, ship it out to them as soon as possible.
This is the point in the story where we finally got some customer service. I received an email from Living Social to people that had ordered that deal that the company was experiencing delays due to a high capacity of orders. This is great, but it should have been sent out weeks earlier than that so that people knew what was going on. And again, the company should have just posted this on their Facebook page instead of deleting comments.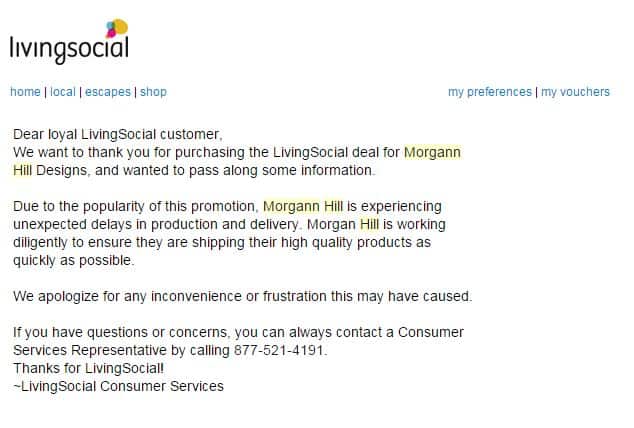 Finally, our monogram arrived. It arrived in a "package" that consisted of two pieces of cardboard stapled together on three sides with the monogram partially dangling out of the fourth side. C'mon. They charged us an additional $10 of shipping on top of the Living Social deal and they send it to me like this. This was very disappointing and I know they could have done better than this. The monogram could have easily been damaged, since it turns out that it is paper thin and not sturdy at all.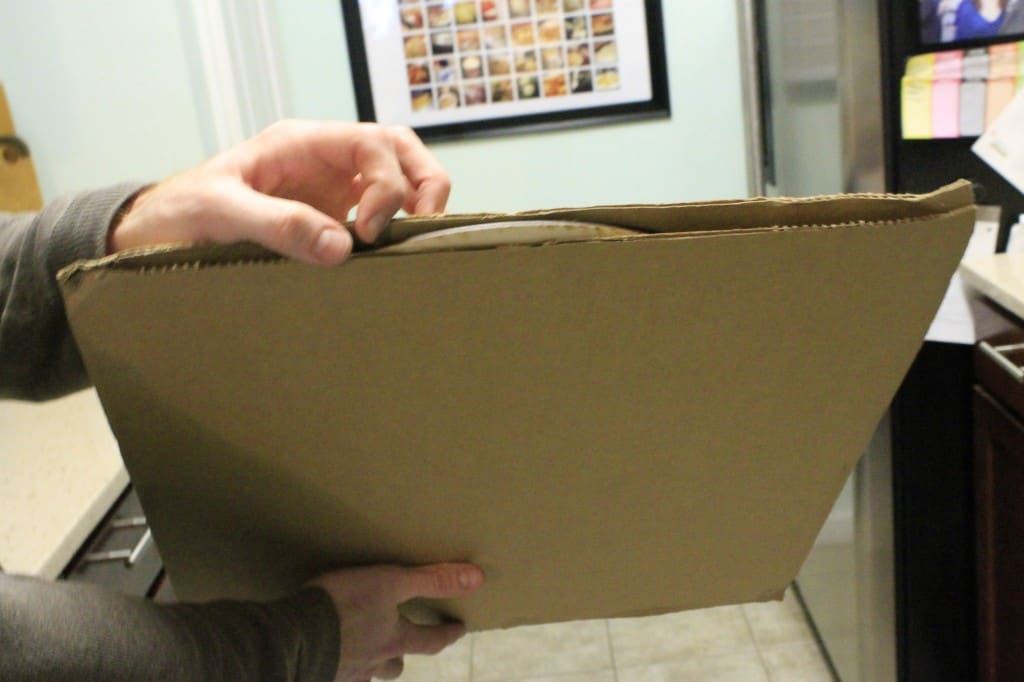 The monogram is as thin as poster board, has a splotchy paint job, and the spacing and lettering in the monogram isn't the greatest (I think the first M looks like an N but whatever). I can't believe that this is a $60 product!
We clearly aren't the only ones that feel this way: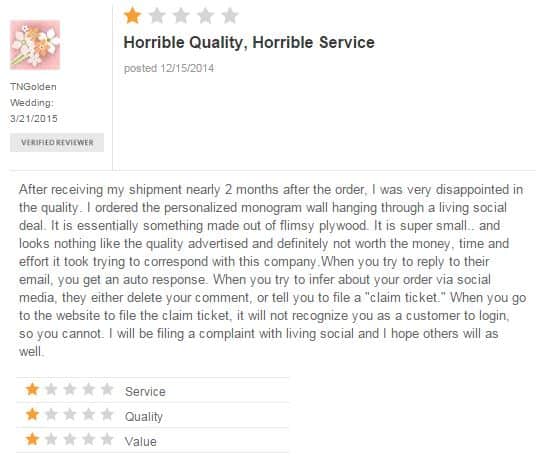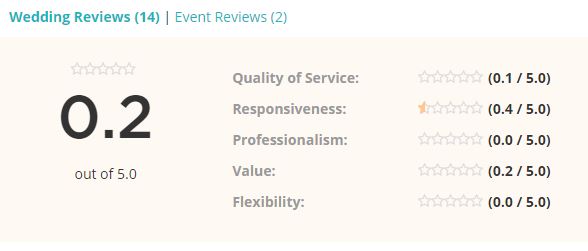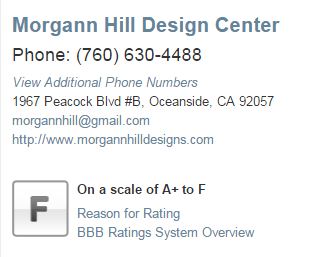 In the end, we have our monogram hanging and we're happy that the living room is done. We'll still continue to support small businesses, but we won't be supporting Morgann Hill Designs. I'm sorry for them that they were overloaded, but this was a case study of poor customer service that could have easily been avoided.
We wrote this review not to be vindictive but to warn other buyers. We couldn't find a way to leave comments on Living Social, and Morgann Hill deletes anything on their Facebook page. I hope that people will Google businesses before ordering Living Socials or Groupons from them and I hope that people Googling Morgann Hill Designs find this article and think twice before buying from them.
Moral of the story- treat your customers with respect and they will come back!