You know we're fans of easy crock pot meals around here and here's another good (and healthy) one for buffalo chicken.
List of ingredients:
1 lb of chicken
1 celery stalk, diced
1/2 onion, diced
1 clove of garlic
16 oz of chicken broth
Franks Red Hot Cayenne Pepper Sauce
Bean sprouts
Tortillas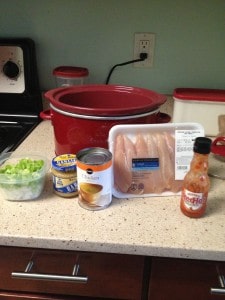 Toss in the chicken, celery, onion, garlic and chicken broth and simmer in the crock pot on high for 4 hours or low for 6 hours.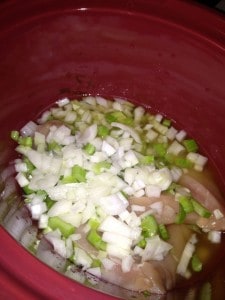 Then, drain out all but about a 1/2 cup of chicken broth (just eyeball it).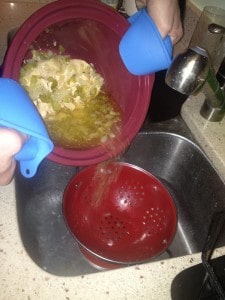 Put it back in the crock pot and shred the chicken. Should be able to just do it with a spoon because it should be nice and tender.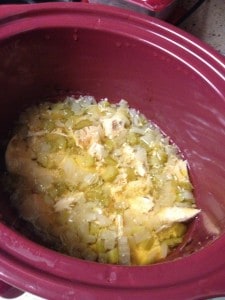 Then, mix in about 1/2 cup of Franks Red Hot (more if you like it real spicy) and stir it up. Cook it on high for another 30 minutes.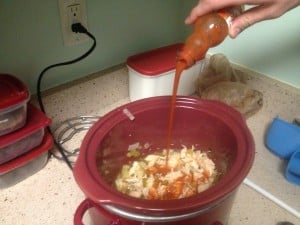 Here's where you can get creative. The recipe we used called for putting the chicken in lettuce leaves (which I've done before and works great) and using shredded carrots. Well, not wanting to waste food, we had tortillas and bean sprouts left over from another meal. So we tossed it together and served with rice and strawberries.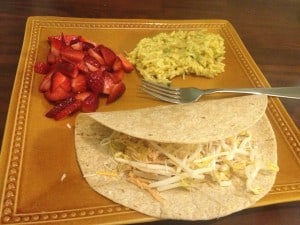 Such an easy recipe. Start it up and walk away.
Share some of your favorite crock pot meals below!