Corn is one of my favorite, favorite foods. Summertime means corn on the cob, means Morgan's happy. Corn is cheap, juicy, and amazing. I serve it with lots of butter & salt. However, I can never decide the best way to cook it. So, this week we will be exploring a different way to cook it each day & TODAY we will declare our winner & share some of our favorite Corn based recipes.
In case you've gotten behind, we've spent all week exploring our favorite ways of cooking corn on the cobb: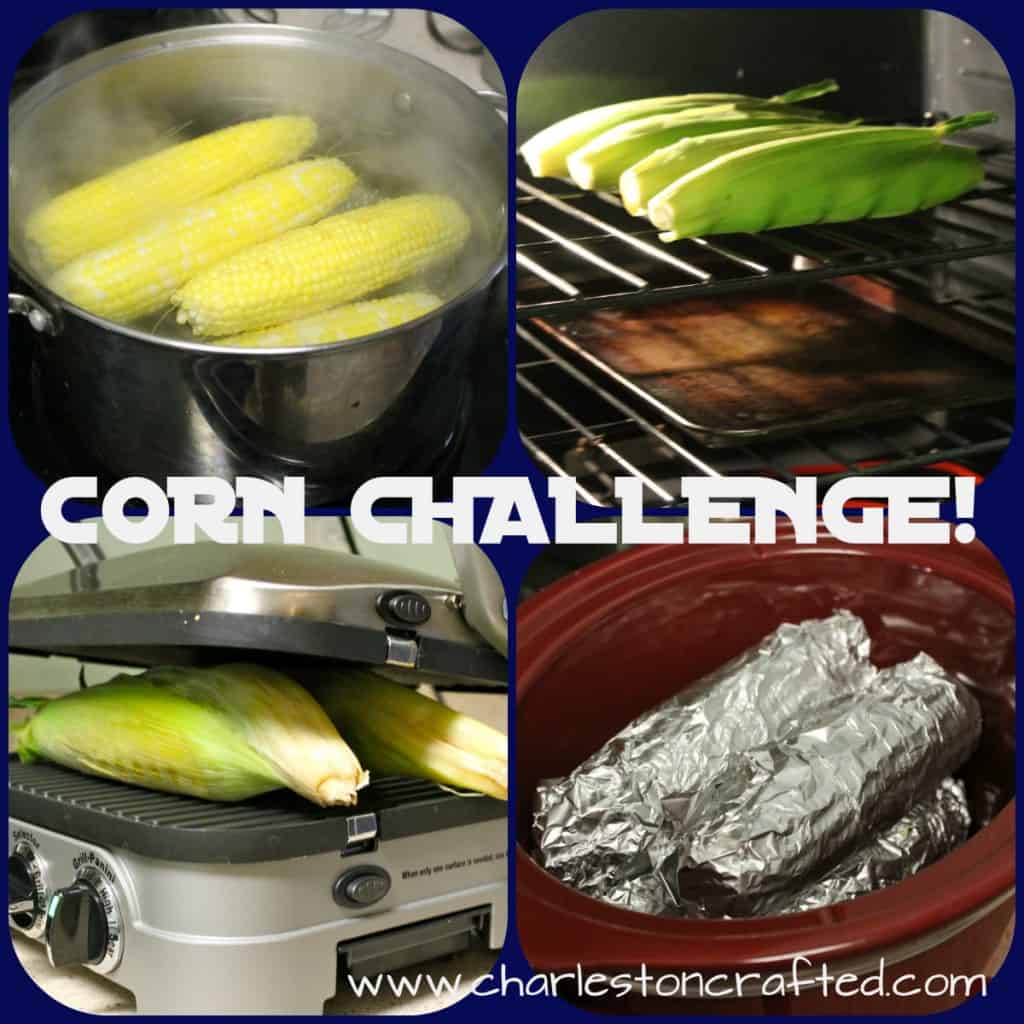 In the end, they were all good. They were all juicy and delicious and none of them were too hard. But here's our final votes:
Easiest (to make): The boiled corn was definitely the fastest and easiest to make. Since you shucked it before cooking, it was all ready to eat when it came out. 
Easiest (to eat): The crock pot turned out corn with kernels so delicate & juicy that they seemed to slip right out of the cobb. The kernels came entirely out and were really easy to eat.
Juiciest: The baked corn really came out juicy, especially considering that we did not bake it in any butter or sauce. It was even better slathered in butter!
Best: Our favorite way, hands down, was the crock pot. The corn came out juicy, flavorful, and soft. While it was more work than just boiling it, it was mostly crock pot work, which you don't even have to be in the house for! This is how we will cook corn from now on!!
If you're stocked up on corn & want it for more than just a side dish, allow me to recommend some recipes: