Corn is one of my favorite, favorite foods. Summertime means corn on the cob, means Morgan's happy. Corn is cheap, juicy, and amazing. I serve it with lots of butter & salt. However, I can never decide the best way to cook it. So, this week we will be exploring a different way to cook it each day & on Friday we will declare our winner & share some of our favorite Corn based recipes.
One of the classic summer side dishes is grilled corn. It's a classic, so we obviously had to include it in our Corn Challenge.
However, remember, we live in a condo, and our grill is of the George Foreman variety. So, you don't get the exact fire-grilled flavor. But the end result isn't too far off.
To grill the corn, we first soaked it in water for a few hours. When we were ready to cook it, just lay the whole thing on the grill.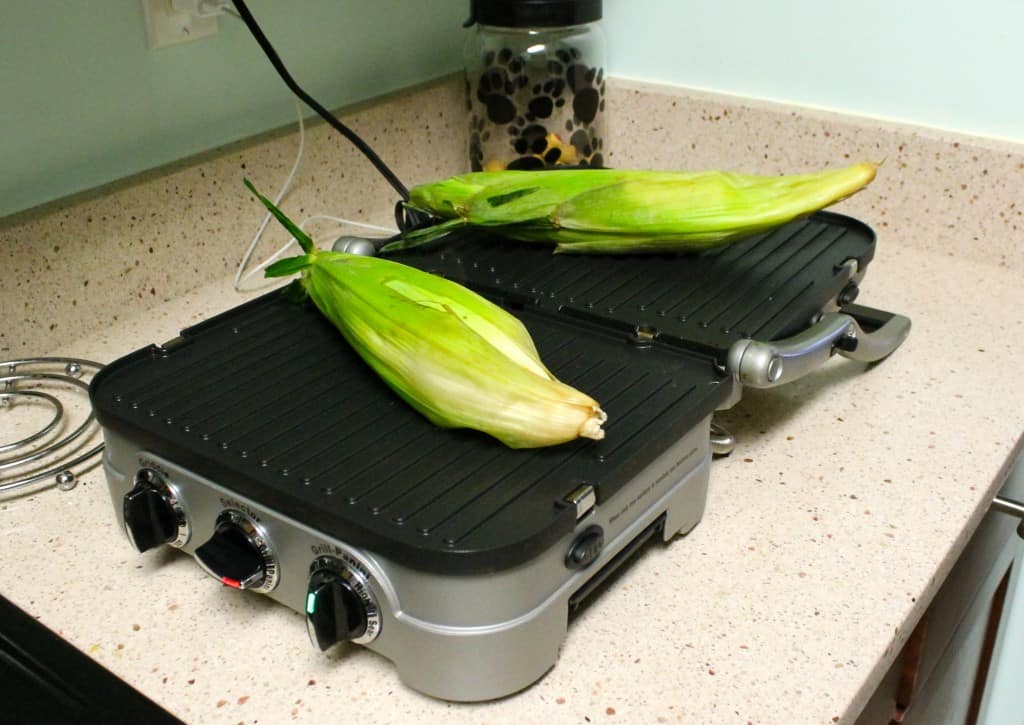 Let it cook for about 40 minutes, flipping it every 10 minutes.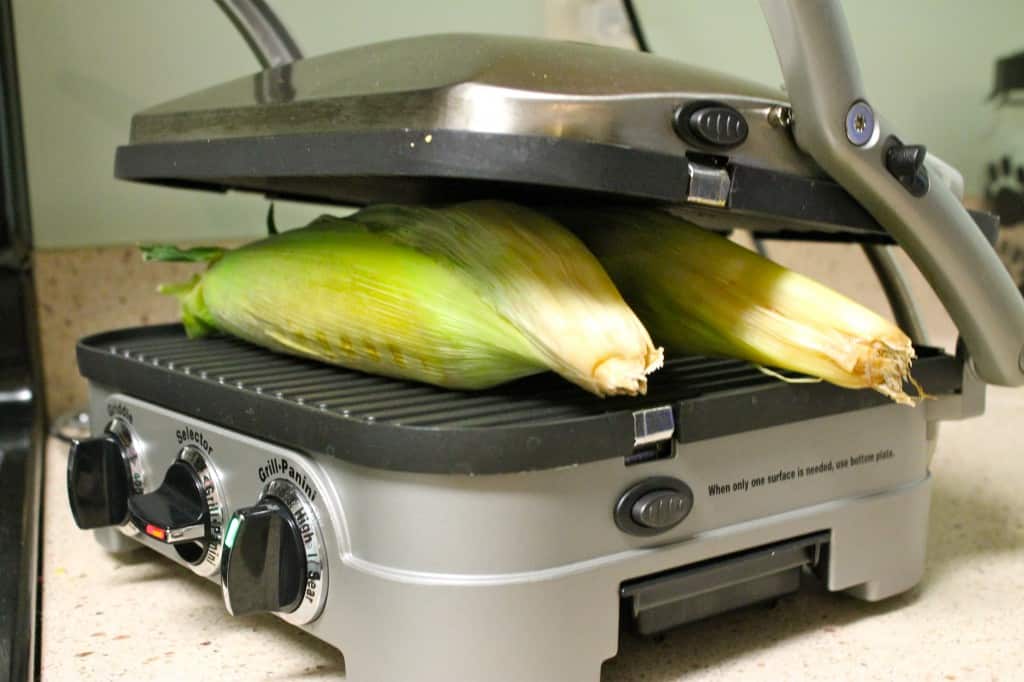 When it's done, let it cool for a couple of minutes before peeling back the leaves & topping with butter.
This method produces yummy corn, but takes a while. We recommend it for when you're already firing up the grill & have room beside your burgers or meat.
Check in Friday to see the final results!