We are so incredibly lucky to live on the water. We never thought it would have been a possibility. I mean, growing up, we both lived in the straight up 'burbs. No water to be seen. Now, we live in a great city surrounded by water and we somehow managed to buy a house on the water for ourselves.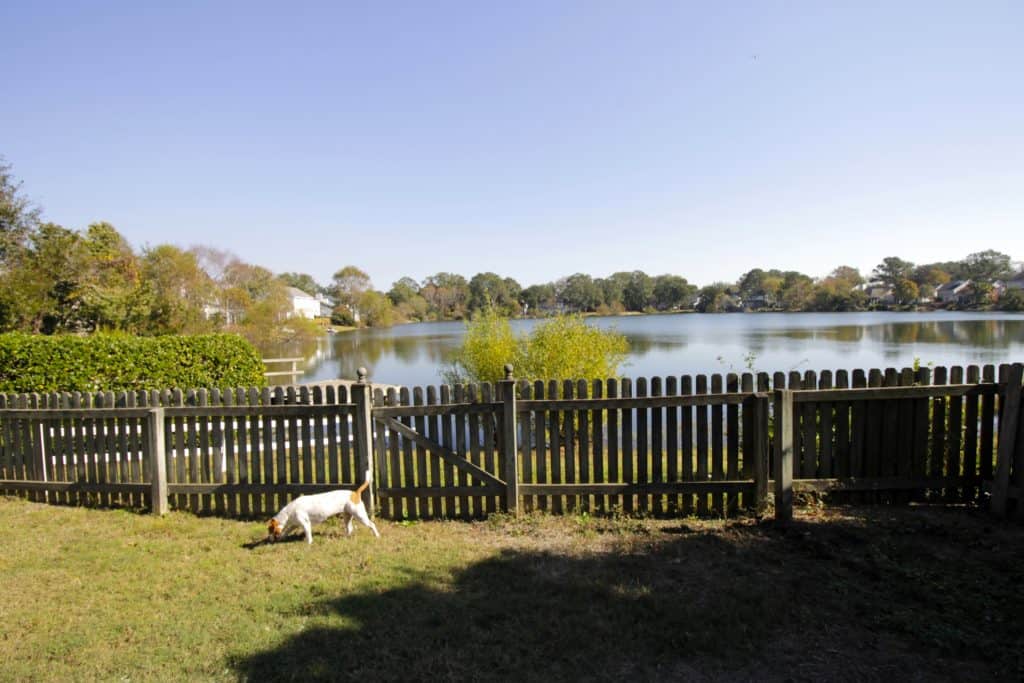 But wait, what is that? What is that thing obstructing our view? Look closer.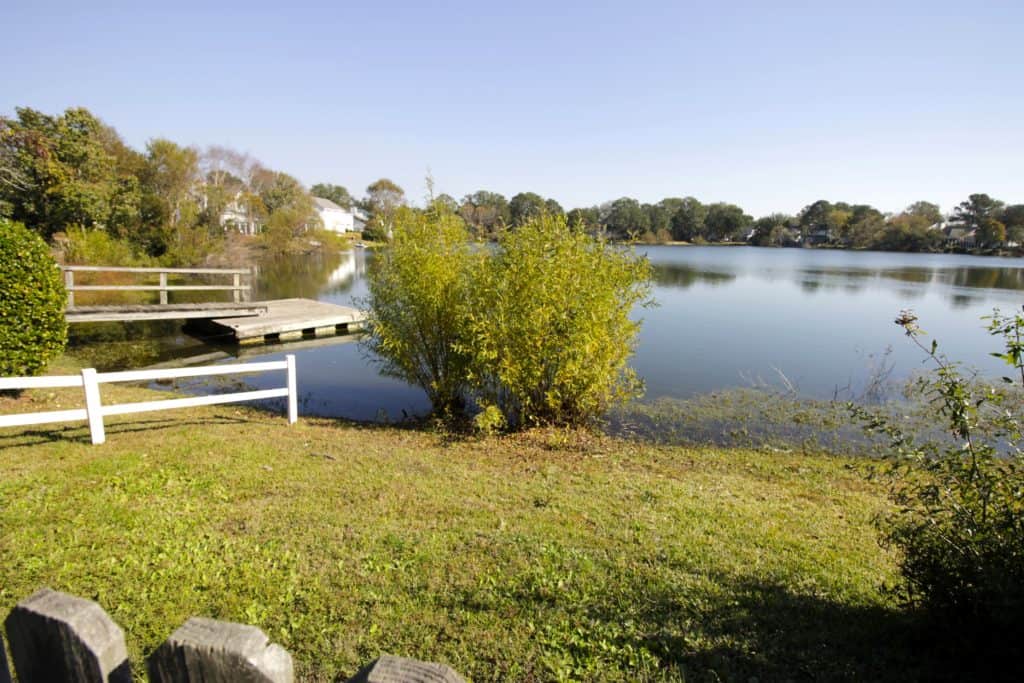 Oh yeah, it's literally a giant weed growing up out of the water. We aren't the only ones with growths coming out of the water around this lake. Some are more expansive than others, but ours was just the one set. It has bothered Morgan ever since the day we moved in. So, she took to cutting it out. All she did was grab our hedge clippers and start chopping.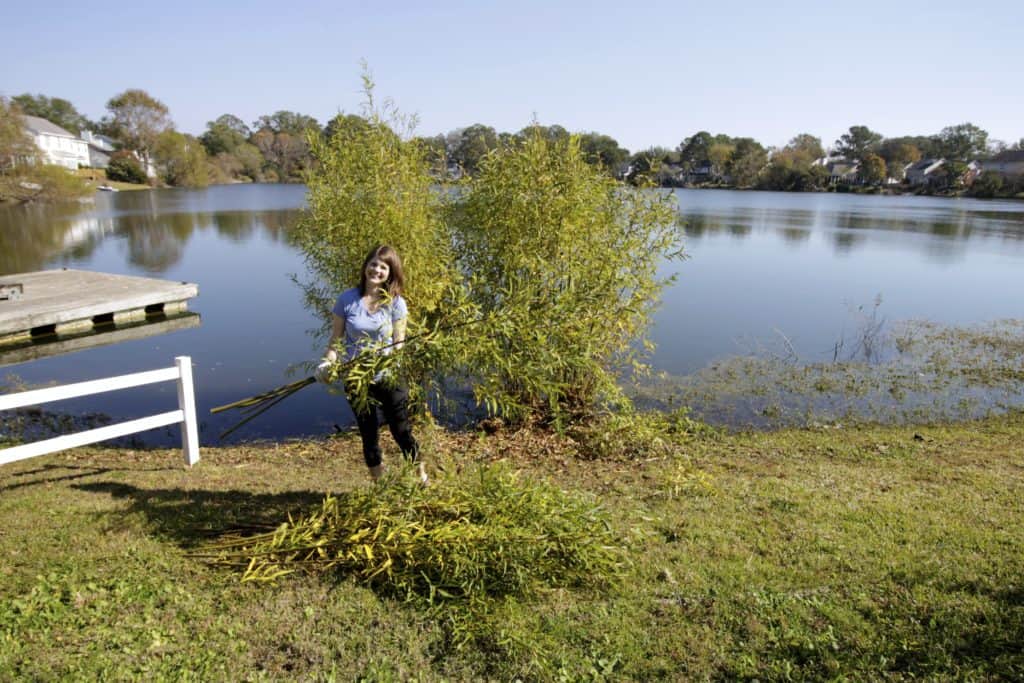 After about 20 minutes, she had it all clipped down and we hauled it away. Now look at how much better our view is without that weed.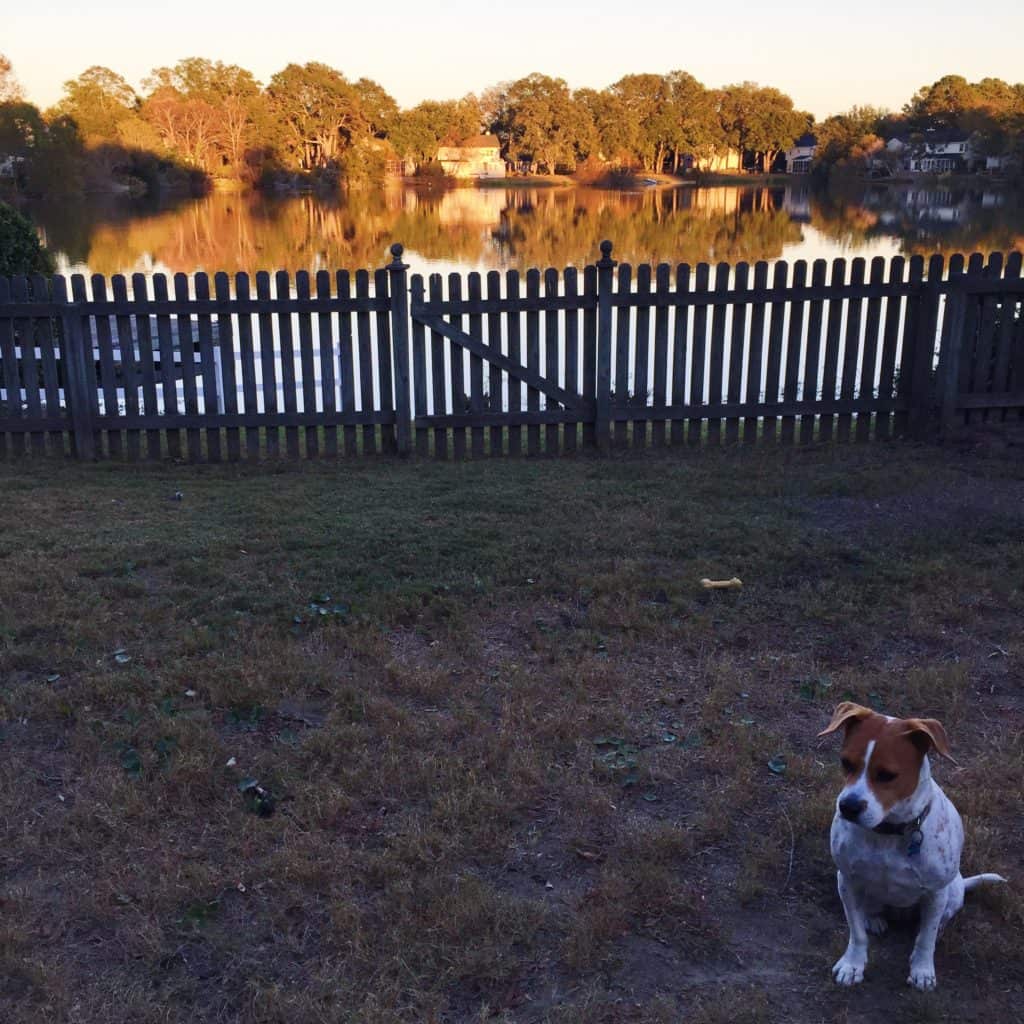 This is one thing we've tackled from our initial yard plan. We have a long way to go out here, but it's nice to start checking things off!