Charleston Restaurant Week is one of my favorite excuses to try new restaurants. Being the fatties that we are, Sean & I go nuts for italian food. Two of our favorites in town are Wild Olive & Trattoria. However, when we spotted Mercato's special menu, we knew that we ha to give it a try.
Mercato is located right on the historical Charleston market right next to Peninsula Grill. There are lots of parking decks within a couple of blocks for convenient (paid) parking.
The restaurant week menu was 3 for $30. As we always do, we ordered a variety of items and shared them. This is the best way to get to try lots of things, and is seriously the best way to do italian.
For appetizers, we had loaded potato soup and bruschetta.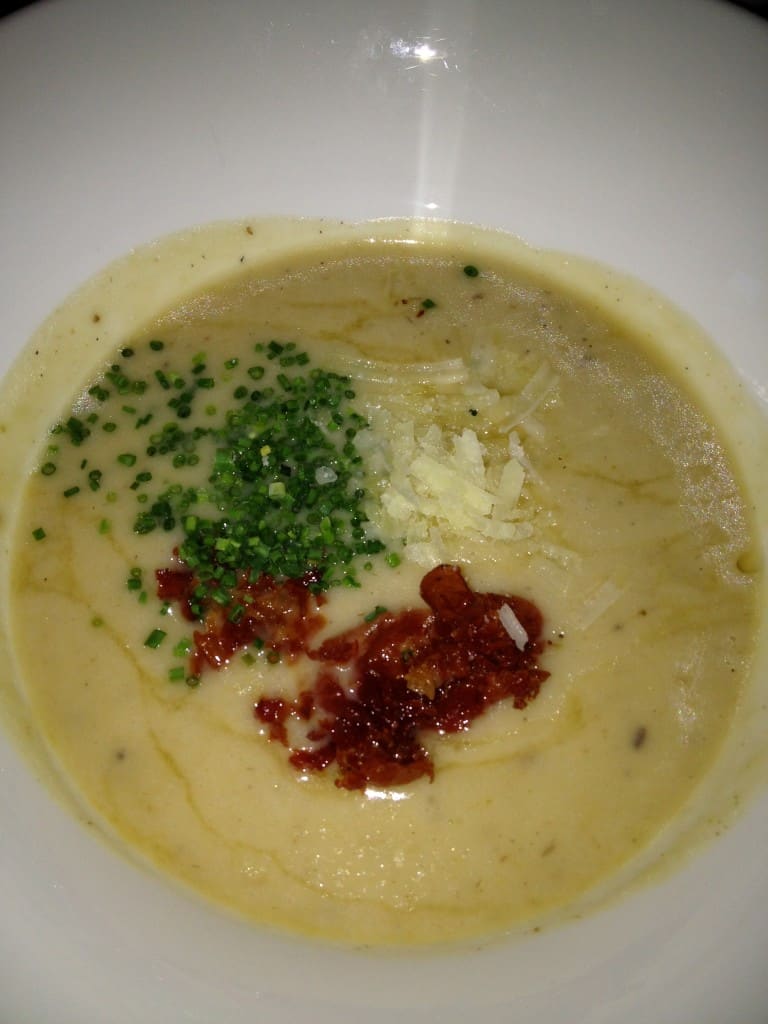 The soup had green onion, bacon and cheese on top. It was so creamy and smooth and delicious. It was even better sopped up with bread from the bread basket.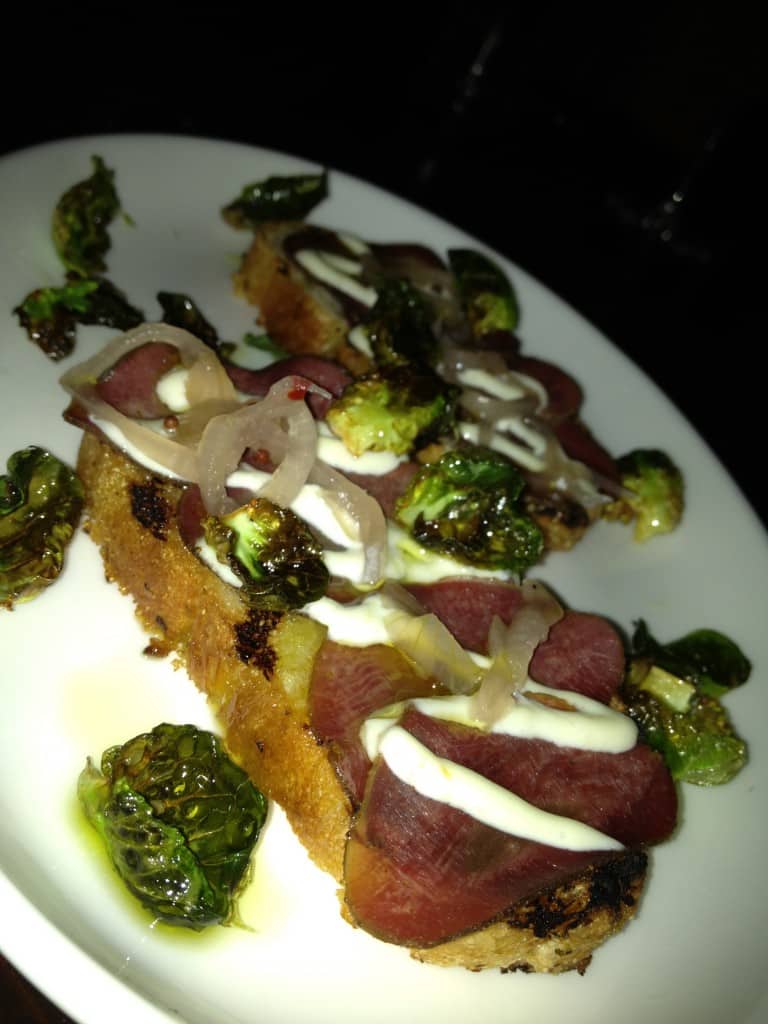 The bruschetta had pastrami, pickled onions, crispy brussel sprout leaves, and a horseradish aioli. These were amazing. The bread was perfectly crunchy without being hard. Brussel sprouts are not normally something I eat, but these leaves added the perfect crunch. The highlight, however, was definitely the aioli. It had an awesome sourness that balanced the meat & bread perfectly.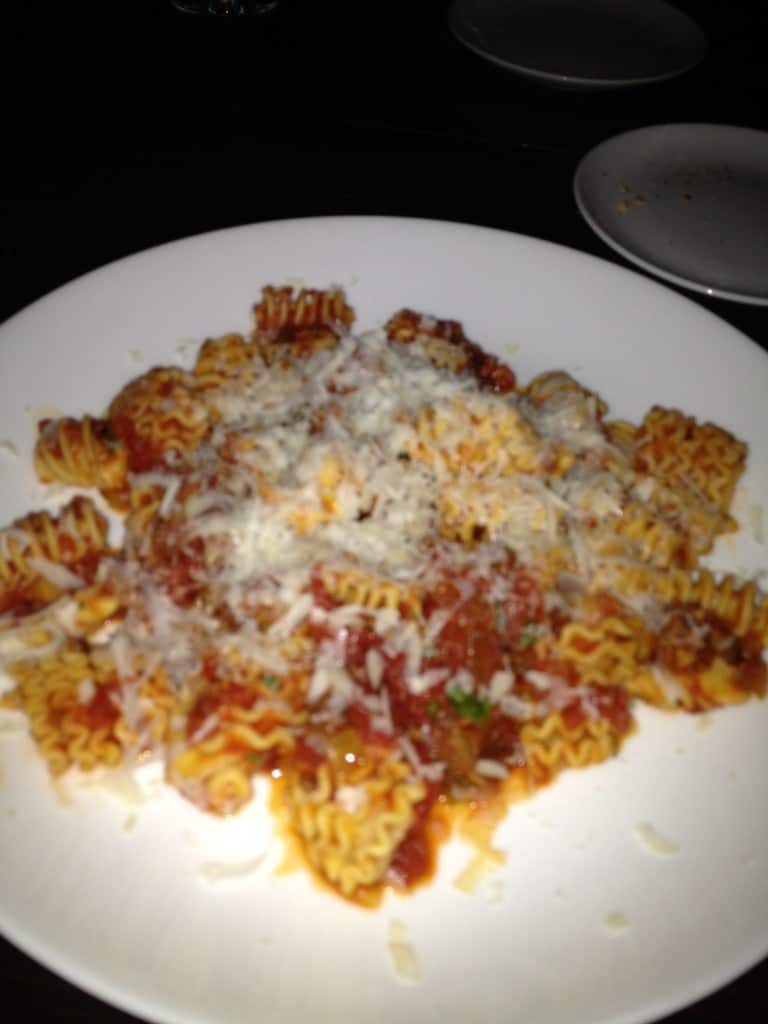 Next came the main courses. The first was Radiatore. It was ruffle-shaped pasta, however, each piece was about 4 times bigger than the radiatore pasta we've bought at the grocery. It was topped with red sauce and ground sausage. It was very good, but not extraordinary. It was what it was – pasta in meat sauce.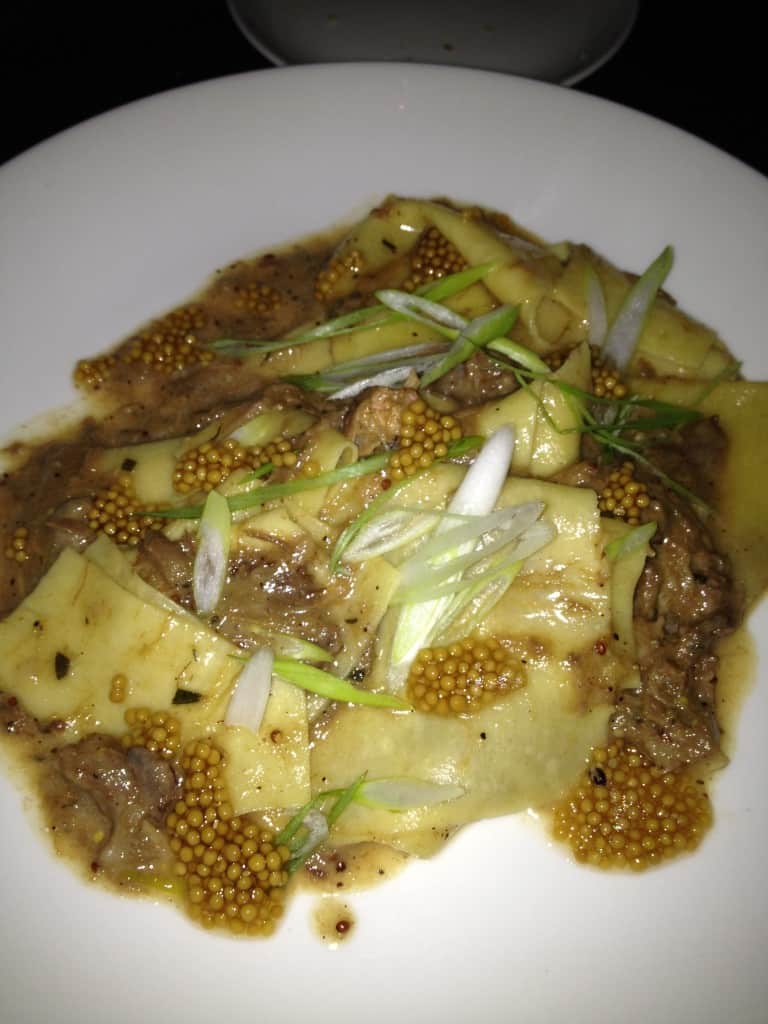 The other main course that we ordered was Maltagliati. Honestly, we didn't know what it was but wanted a second pasta dish. It was big, flat rectangular noodles (almost like lasagna noodles cut into squares). It came topped with scallions, mustard seeds, and testa. What is testa? We didn't know either but it turns out to be pig head. They boil the head and make pulled pork from the face meat. Yummy. But actually, it was really juicy and good. This whole dish was savory and delicious. I liked topping a noodle with meat & folding it over to make almost-raviolis. Very delicious.
For dessert, we split the Limoncello Tiramisu and the house made Caramel Gelato and fried Apples. They were both good.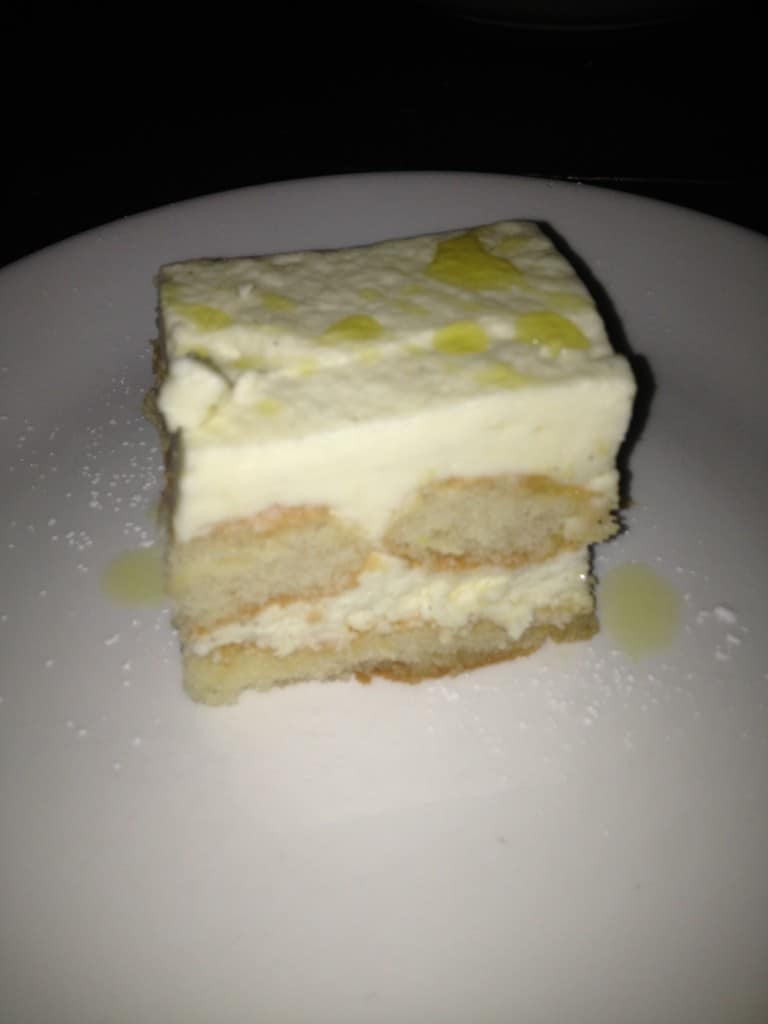 The tiramisu was light & very refreshing.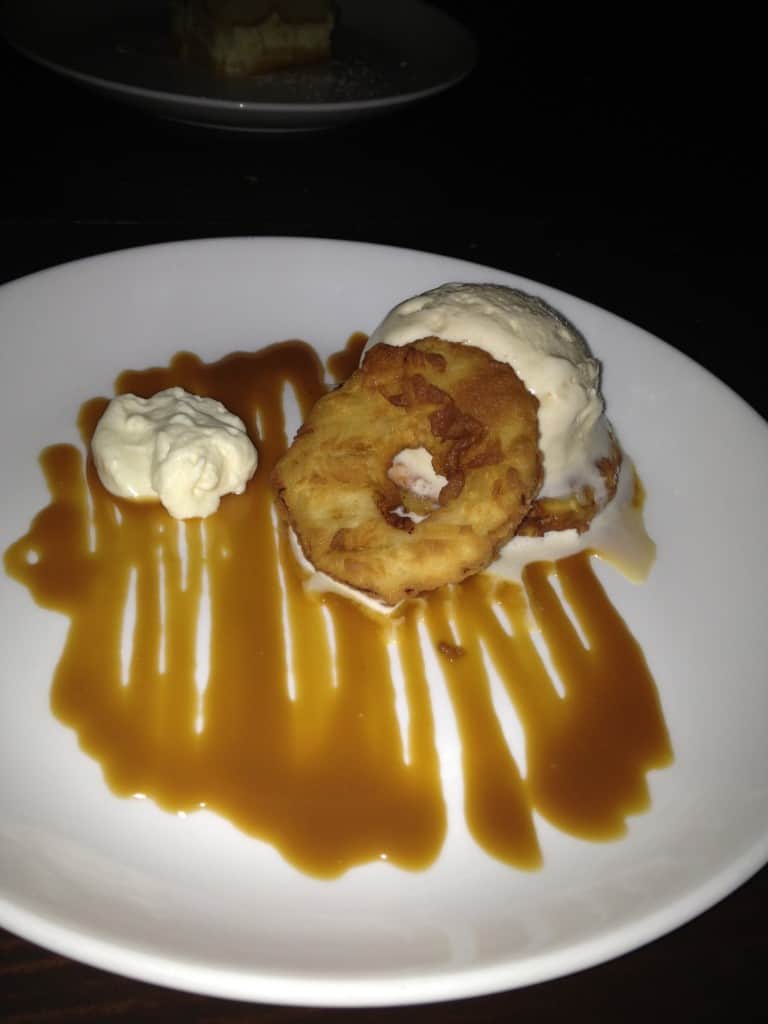 The gelato and fried apples were amazing. Each apple slice was like it's own apple pie.
Mercato was a good time. The jazz music was nice and the food was good. It wasn't the best we've had, but We would love to come back and try more things. Our waitress was amazing, which really made it a positive experience.
We saw a ton of things on the Mercato menu that we'd like to try. We will definitely return – maybe next time we have friends in town!