To continue trying new restaurants for Charleston Restaurant Week, we checked out Blossom and the great special menu they were offering. We had never been to Blossom before and used this as a great opportunity to try a great local restaurant at a great price.
We started off with some fancy drinks in order to get the night started right. Morgan's mango habanero mojito had just the right amount of bite to it that my painkiller cooled down.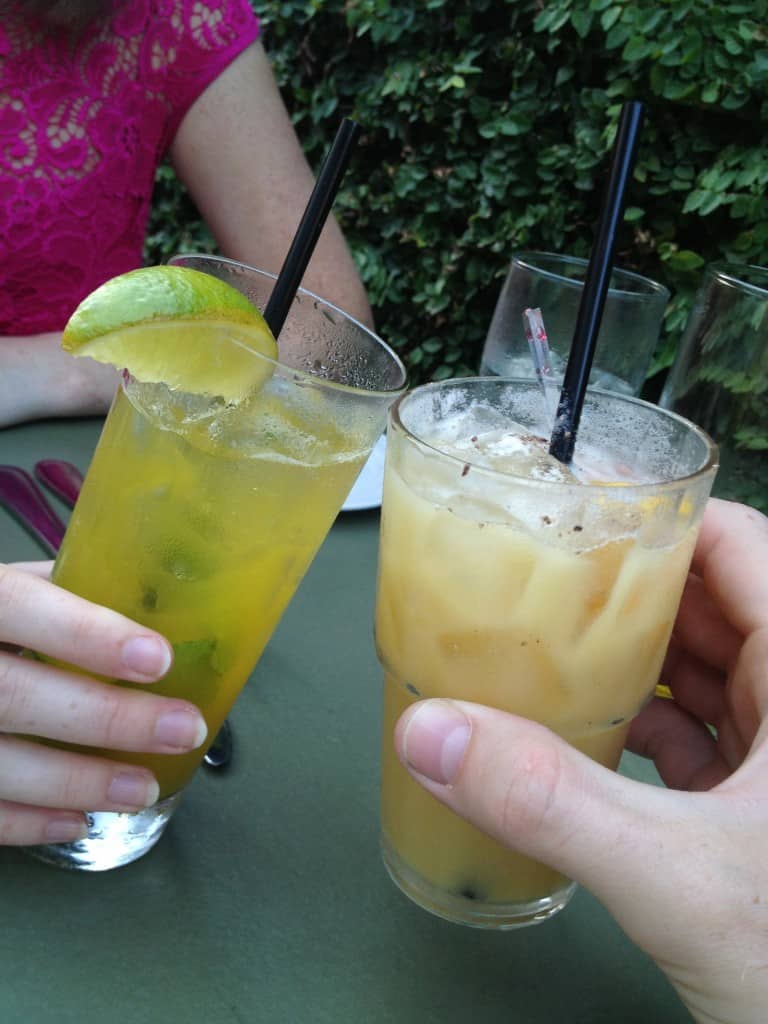 We sat outside on the small, but beautiful, patio as the cool night air kept us perfectly comfortable. The appetizers we chose to start out with were the shrimp cake and the beer cheese crawfish fondue.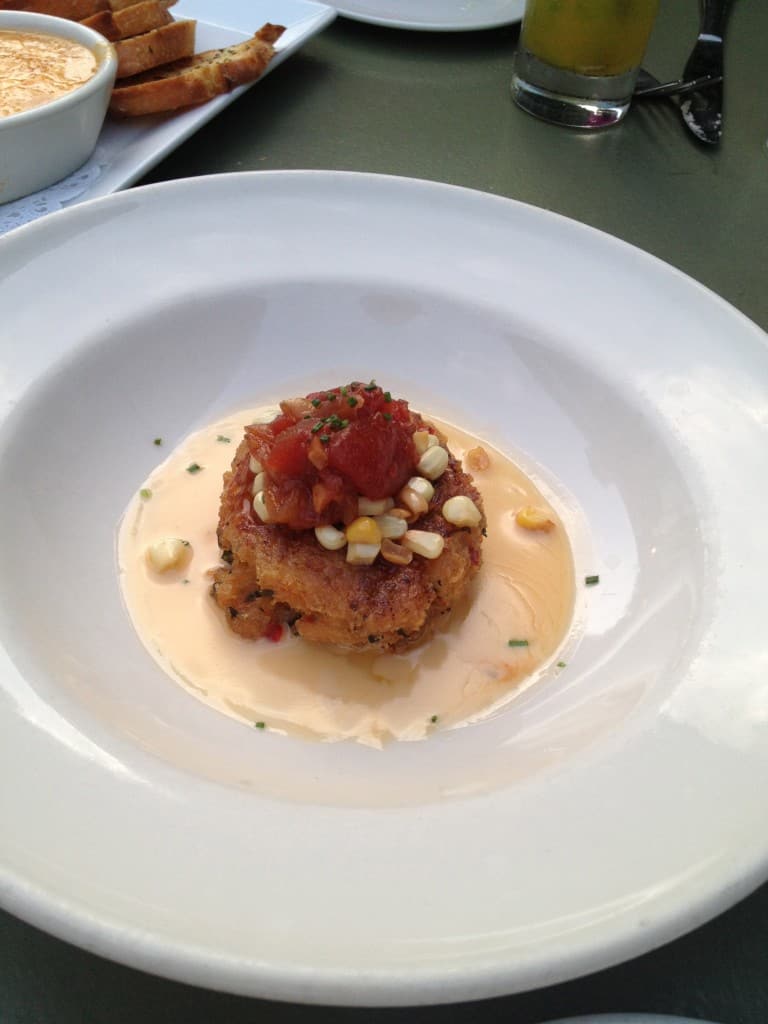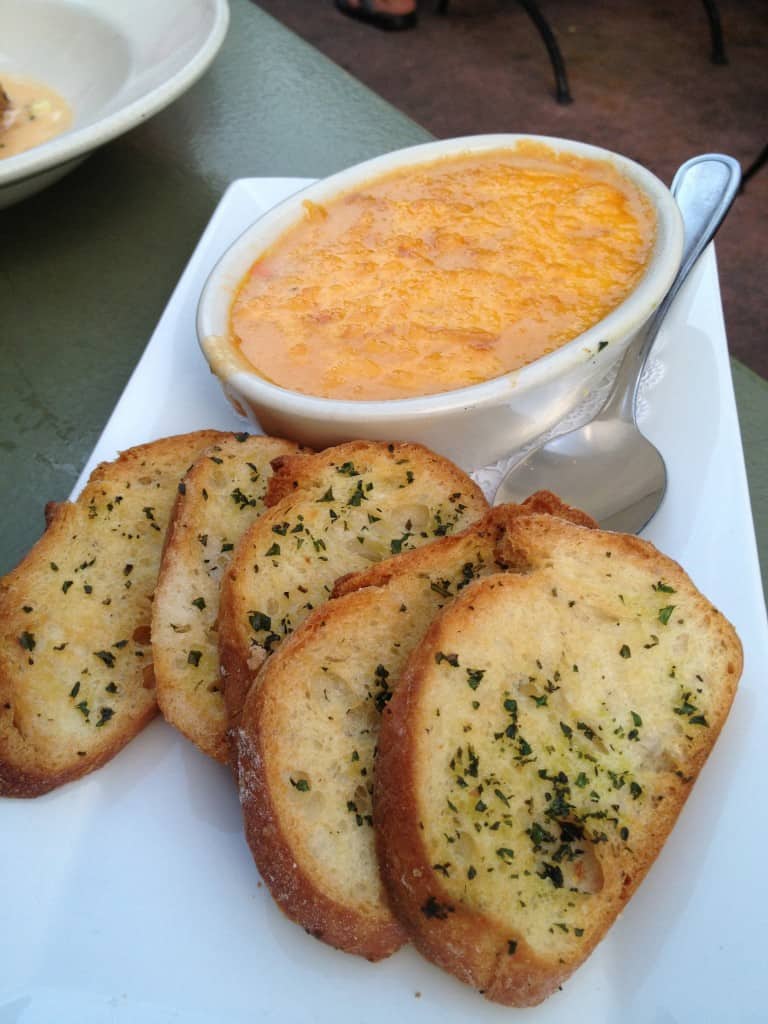 The shrimp cake melted in our mouths and disappeared too quickly… seriously. It was really moist and delicious, but pretty small. The fondue on the other hand was perfect for sharing. The buttery, toasted bread served as the perfect platform to spoon on melted cheese mixed with beer and a sea-crawler. Appetizer winner- Beer Cheese Crawfish Fondue.
On to the entrees! Wanting to go light, Morgan chose the vegetable farro risotto. Wanting to be a fatty, I chose the chicken-fried pork loin over smashed potatoes.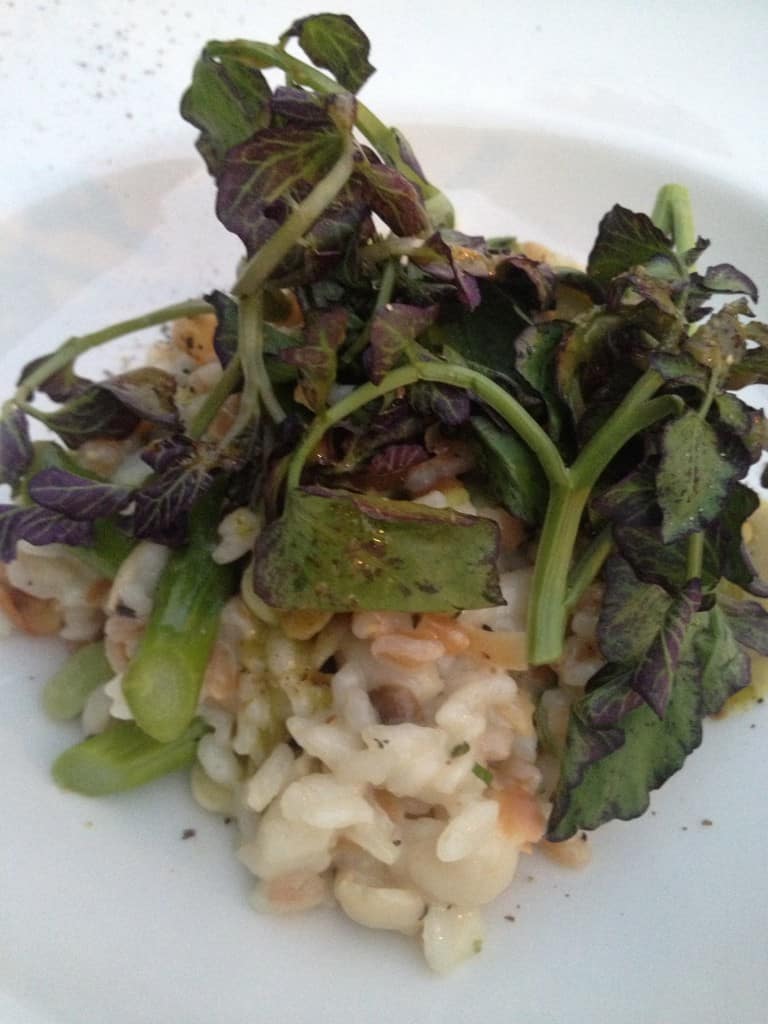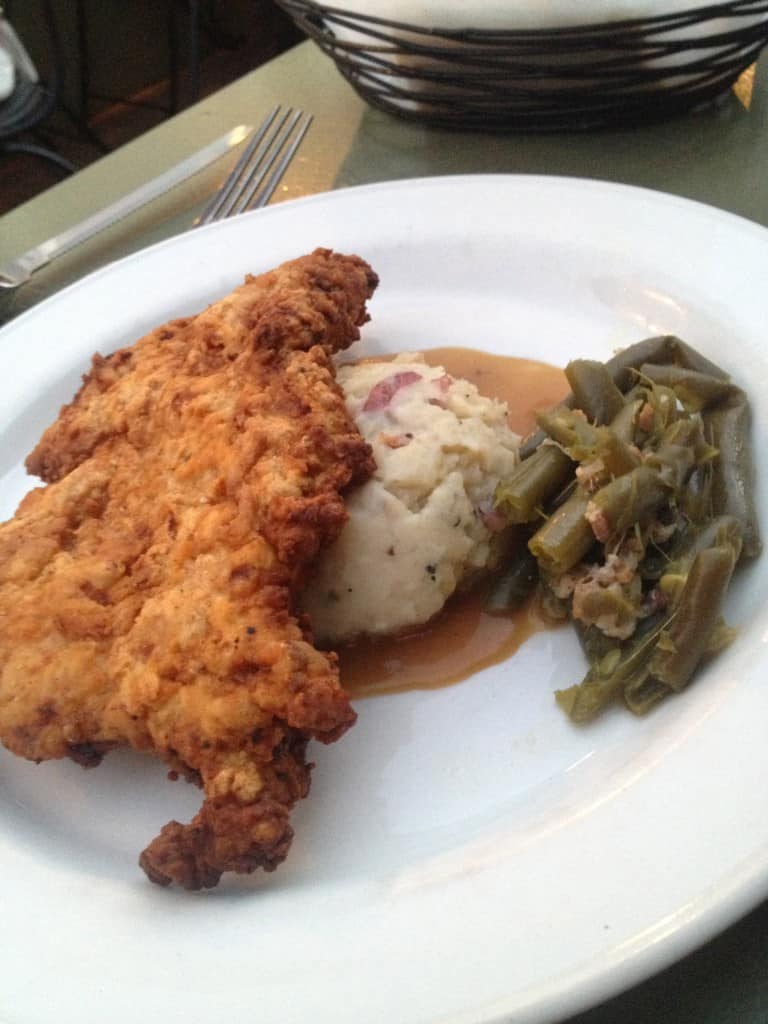 Morgan's risotto was really creamy and actually tasted healthy. There were a ton of vegetables mixed into the farro and the risotto that actually made this vegetarian dish quite filling. Mine on the other hand did not feel healthy, but felt oh so good. The pork loin was crispy on the outside, but cooked perfectly on the inside. The piece was huge though, and I finished it all. Eventually, I really regretted that decision as I was really hurting in the belly. But it was worth it. Entree winner- Chicken-Fried Pork Loin.
Finally, we struggled through the dessert portion of the menu. We chose each of the two options- a caramel fudge brownie with vanilla ice cream and an individual coconut cream pie.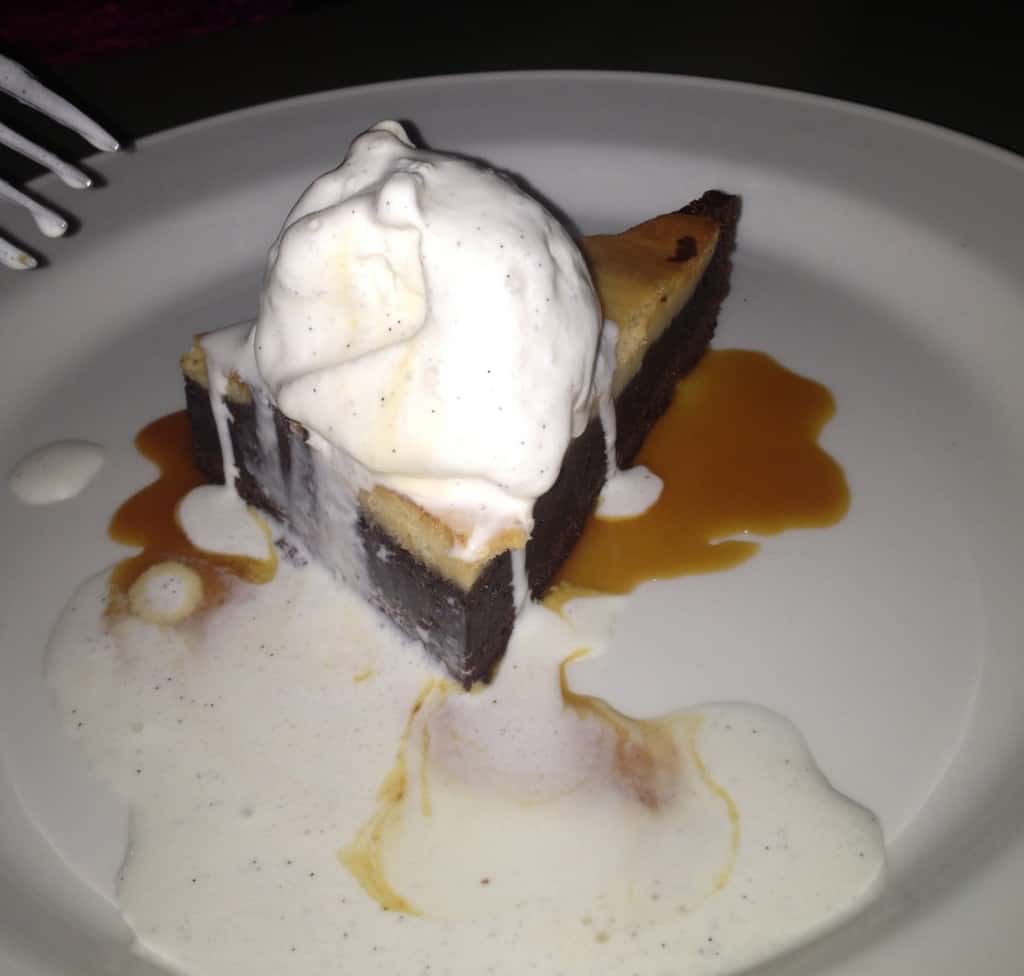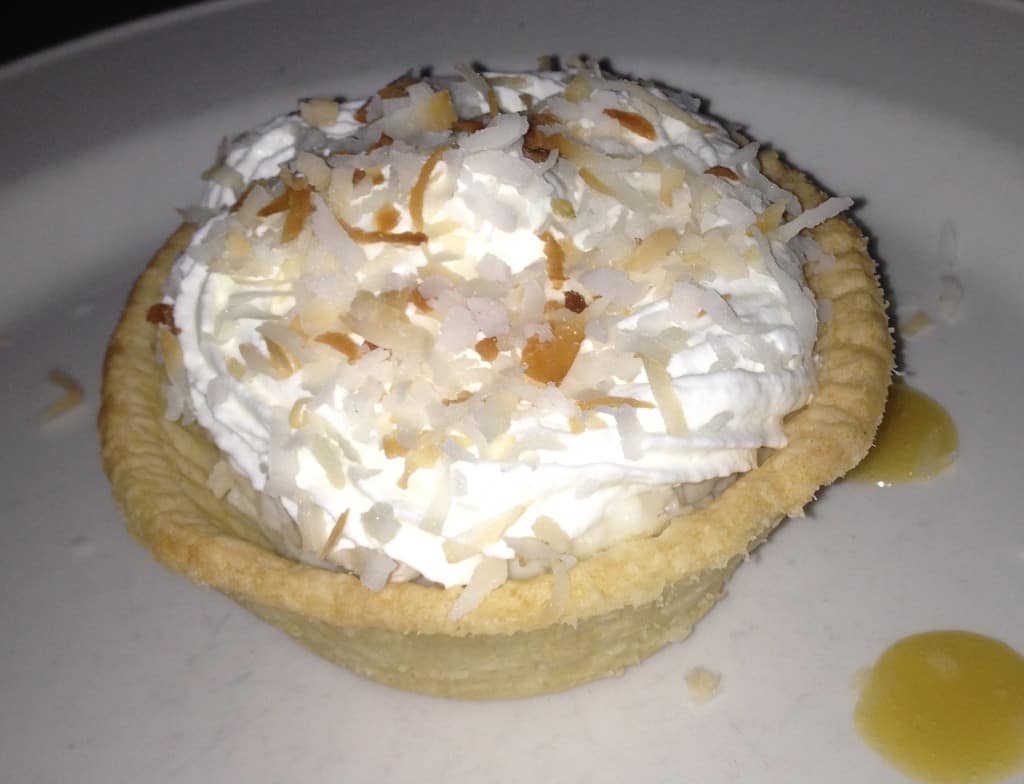 The caramel fudge brownie was so soft and smooth. It had the perfect amount of richness and the warm brownie coupled with the cold ice cream capped the night off perfectly. The coconut cream pie was also really good, if you like coconut. There was quite a bit of coconut in there, so you really have to love it. The crust was good, but it seemed like there was a little too much of it. Dessert winner- Caramel Fudge Brownie.
Overall, this was a great night out and a great experience. Plus, Blossom has its own parking lot, which is a huge plus for a downtown Charleston restaurant. We would definitely go back here and were happy to try it for Charleston Restaurant Week!
Where have you been for restaurant week?