I have a secret to tell you- we found another incredible restaurant in Charleston. Shocker, I know. We haven't found very many or anything ;). This weekend, we stopped by Callie's Hot Little Biscuit on Sunday morning to grab some flaky buttermilk biscuits for breakfast, and we were not disappointed.
Callie's Hot Little Biscuit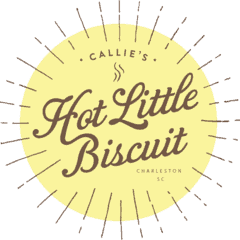 Located on King Street, a couple doors down from the new West Elm, Callie's Hot Little Biscuit doesn't have a sign to let you know it's there, so you might walk right past it. It has the name on the door, but it's a very small place, so keep an eye out.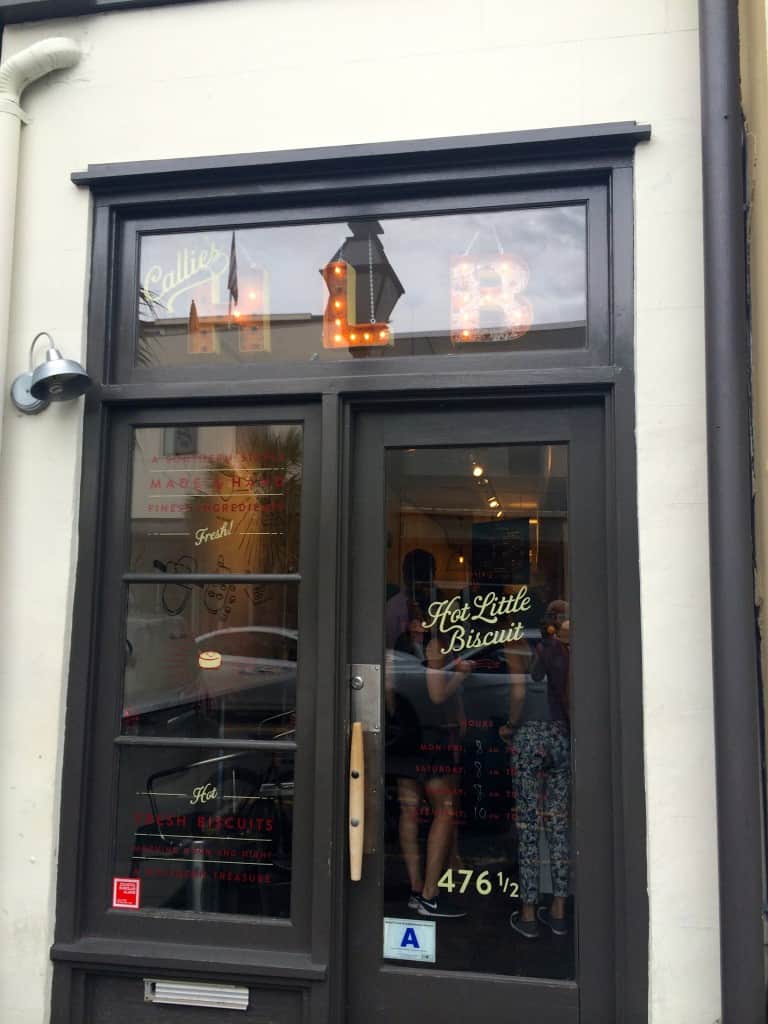 Inside, there is a very narrow space with seven barstools along the left side. Those are the only seats in the whole building, so if you want one, you're going to have to wait or get there early. We lucked out when a couple of people left right after we ordered.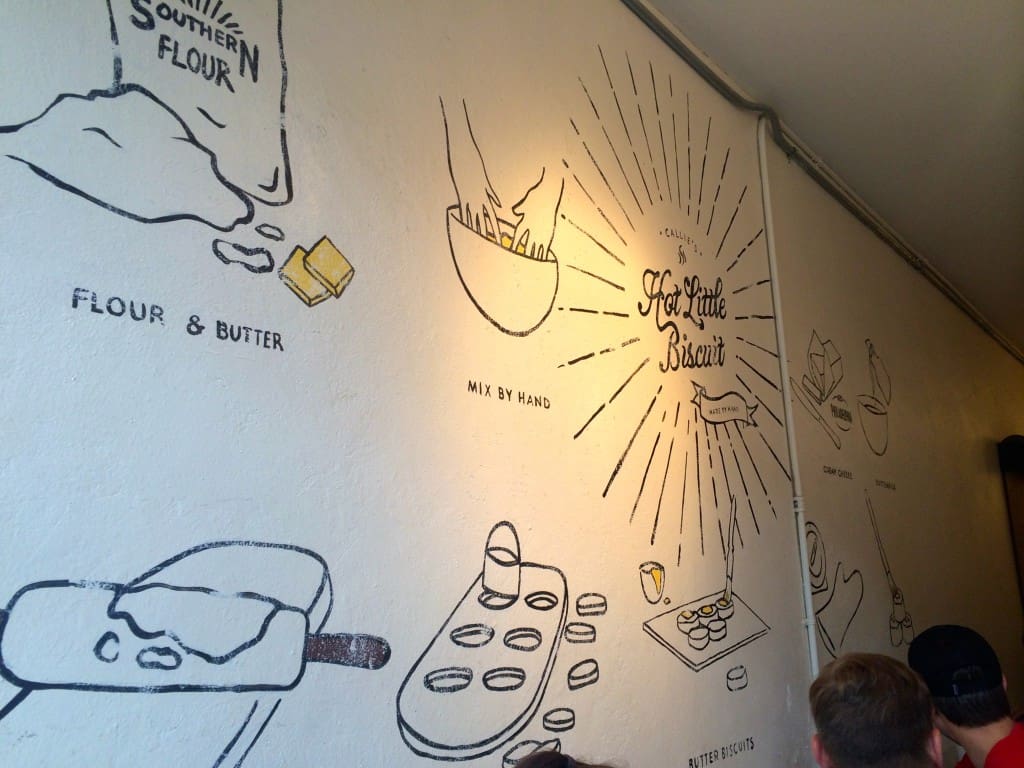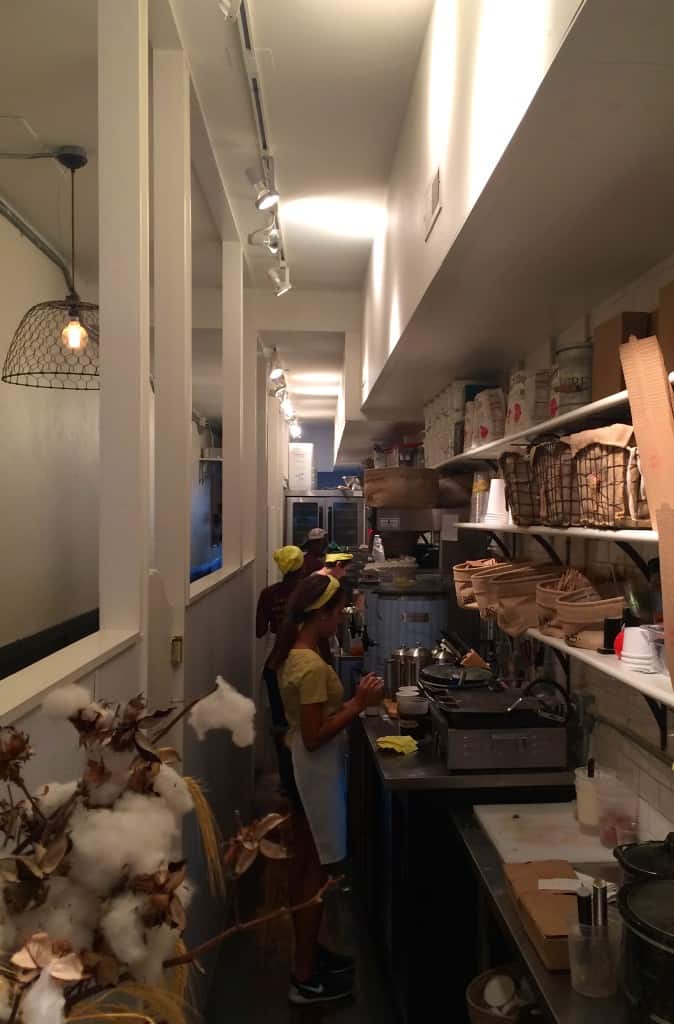 The menu is fairly simple, offering several speciality biscuits and the ability to create your own with a bunch of toppings options.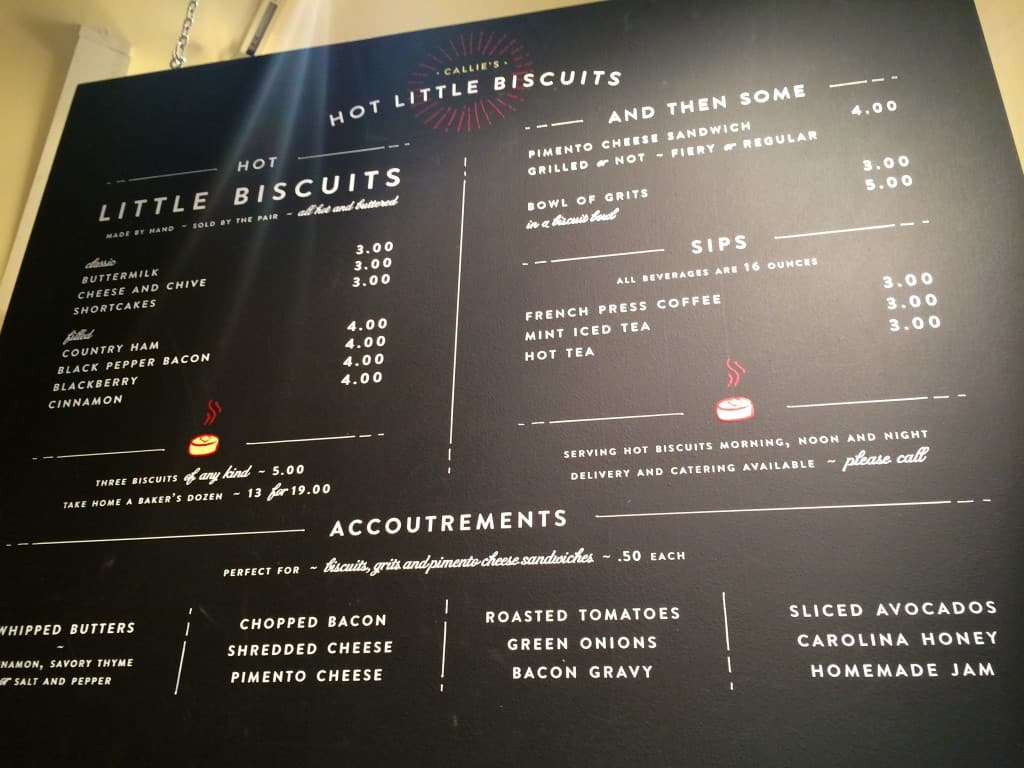 I ordered the bacon, egg and cheese biscuit and was not disappointed. The buttermilk biscuit itself was very flaky, yet moist and didn't dry out my mouth. The runny egg and melted cheese made everything connect to each other. It was a behemoth mountain of a biscuit and I was so pleased with the fresh flavors.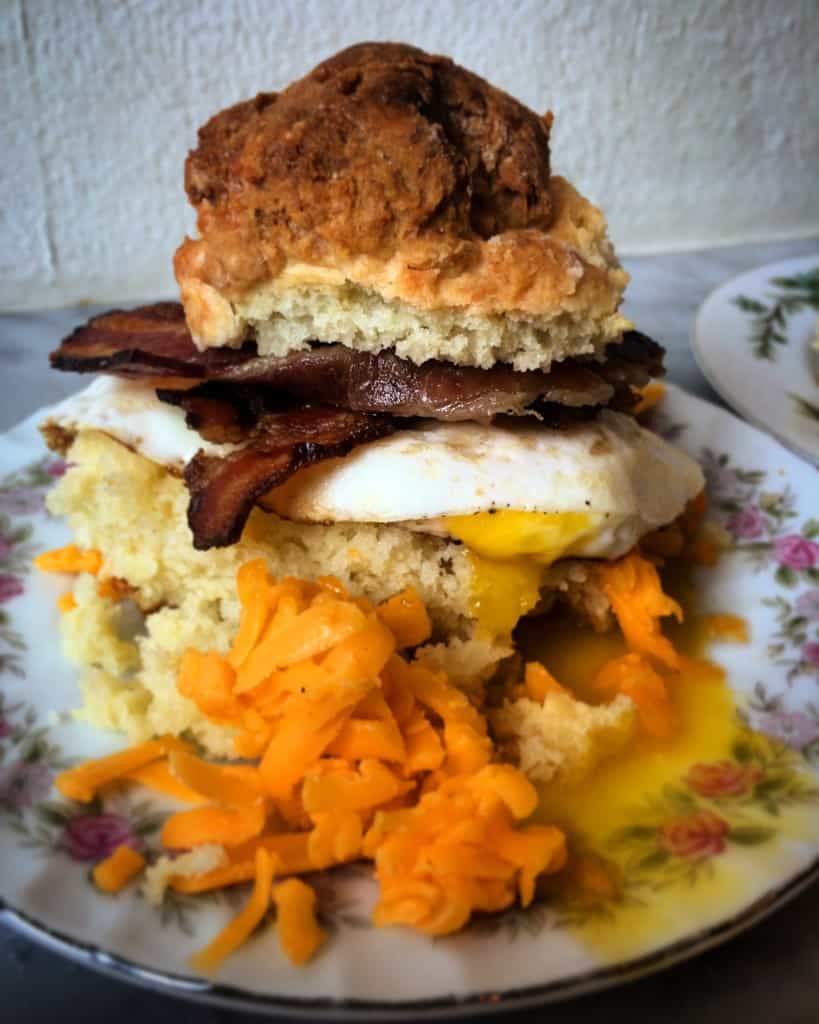 Morgan went for the sweet side of things with a peaches and cream biscuit. Oh man. It was reminiscent of a Bo-berry biscuit from Bojangles. The peaches and icing were sweet, but don't make you feel bad. The shortcake biscuit was filled with peach preserves that were moist and soft.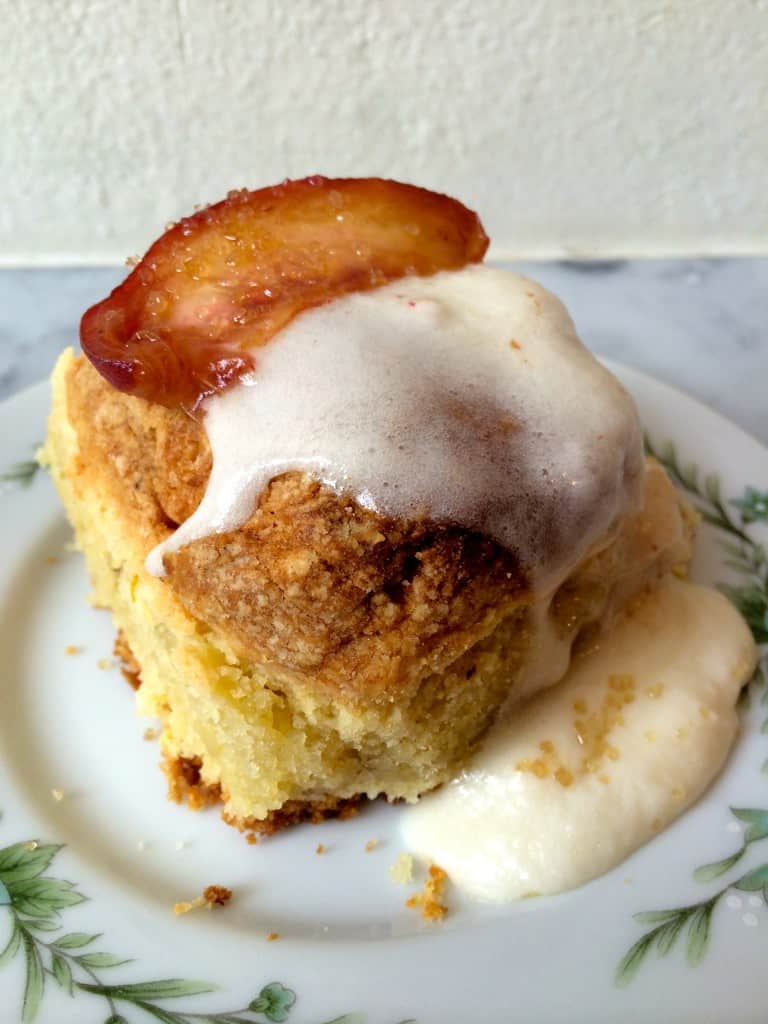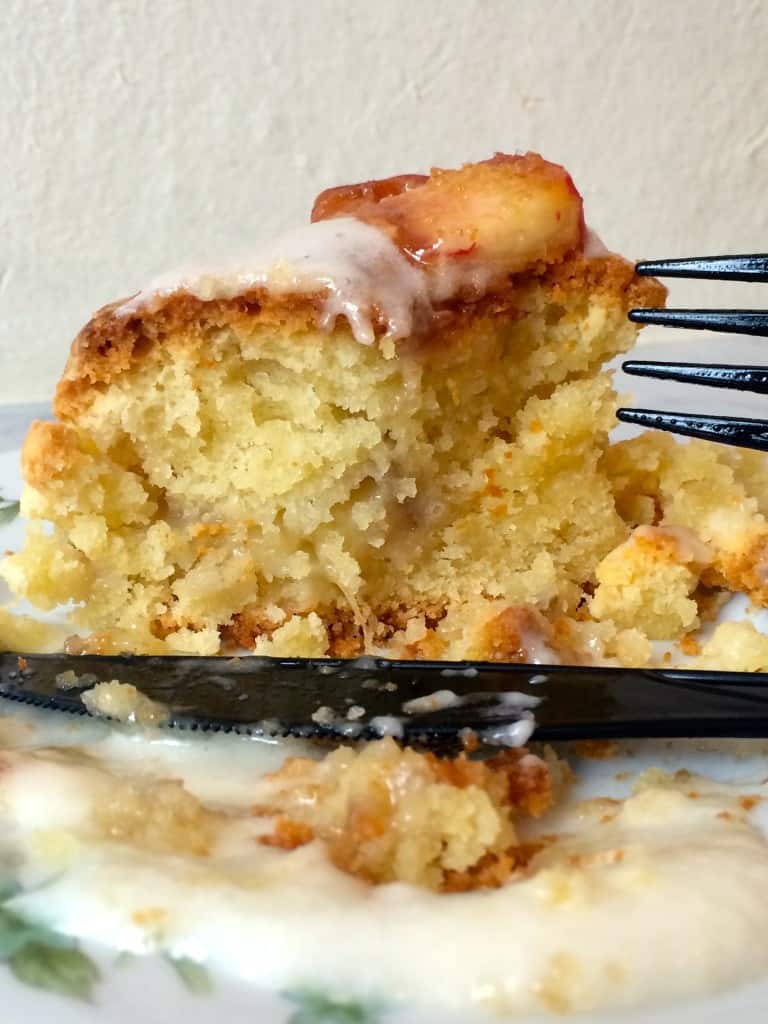 Callie's Hot Little Biscuit also has lots of things for sale inside that you can take home. They sell their pre-made biscuits to bake in your oven and lots of mixes and swag.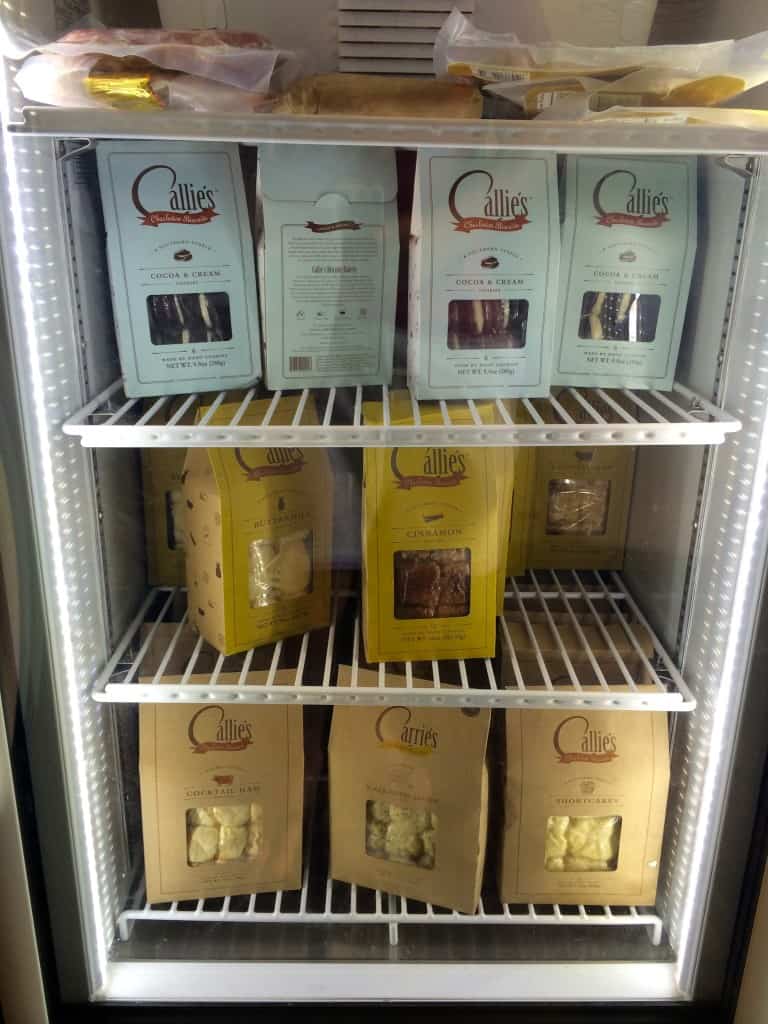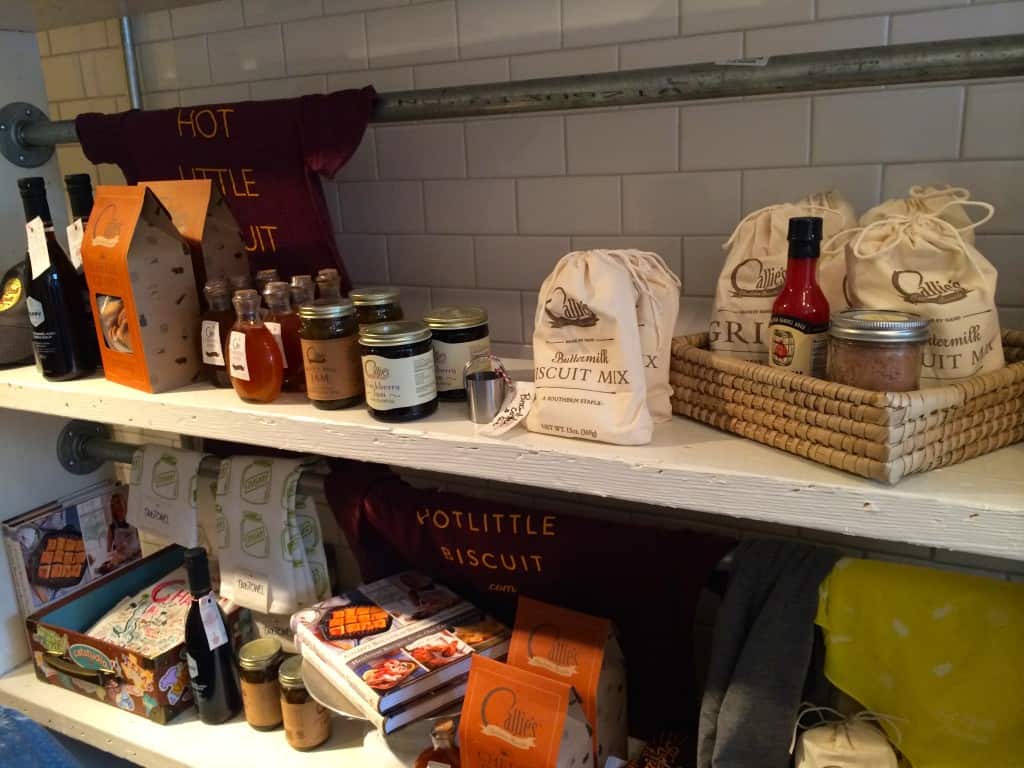 The prices were fairly reasonable, but it was roughly $20 for the two of us to eat breakfast. Part of that was that a tea or coffee are each $3, so that adds up. It wouldn't be an every-weekend meal, but this is definitely going to become the new place to take people when they come to town for us to give them a look at Charleston breakfasts!