If you've followed our blog for a while, you know we are really in to tacos. We even have a whole blog category devoted to them. While we are big fans of our traditional tacos or burritos during the week, we often have a lot of leftover shells after a meal since they come in packs of 20. So, sometimes we'll whip up some breakfast tacos on the weekends!
If you have some eggs and cheese around the kitchen, it's easy to make a breakfast taco. I start by cooking up the eggs. Scrambling them works best for tacos. My dad taught me that the best way to scramble eggs is to crack them into a bowl and mix them with a little milk to make them fluffier. I add a little taco seasoning for these breakfast tacos then whip them up with a fork.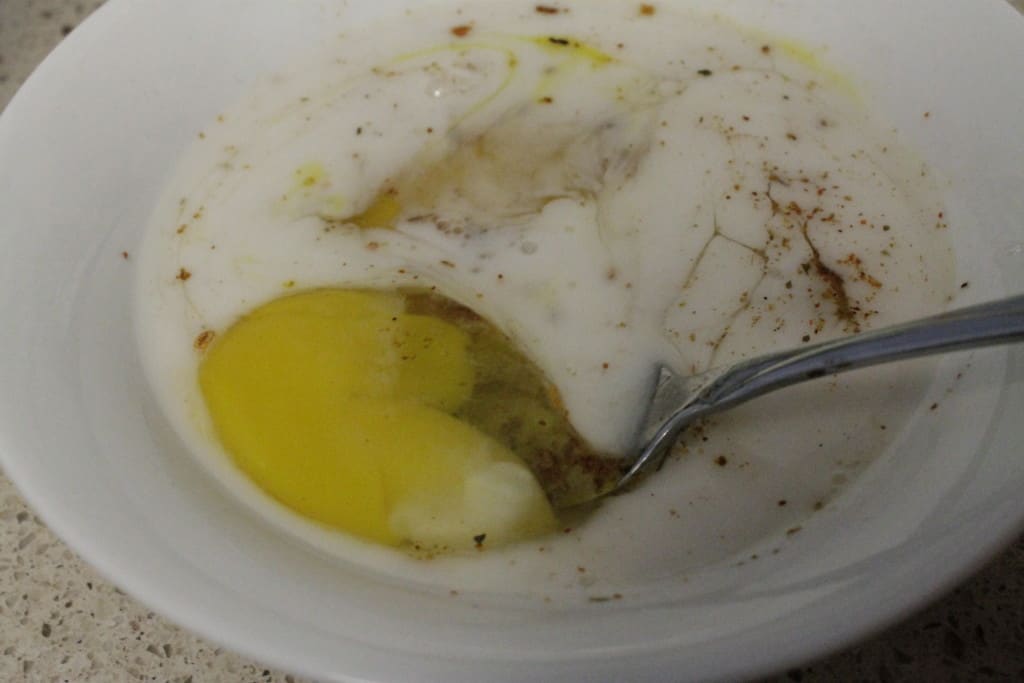 While those were cooking, I grated up some of the smoked swiss cheese that Morgan brought back from Wisconsin. If you have shredded cheese in the fridge, that's easier, but I had to shred mine up.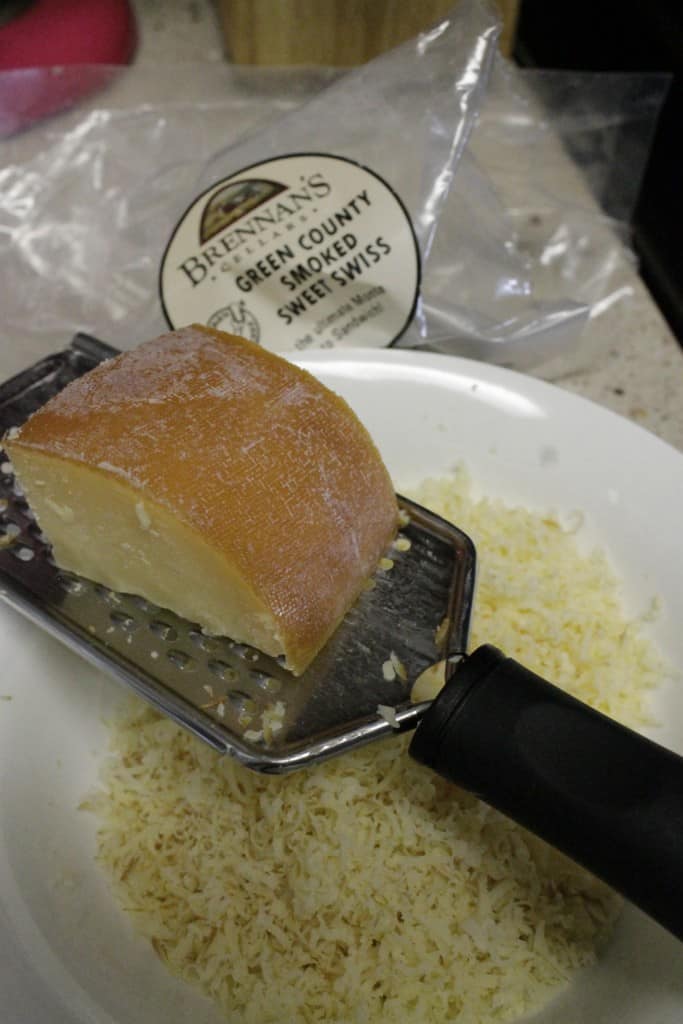 Once the eggs were done, I added them to taco shells and then added the cheese for maximum meltage. I also sliced up some avocado and topped with a small amount of salsa.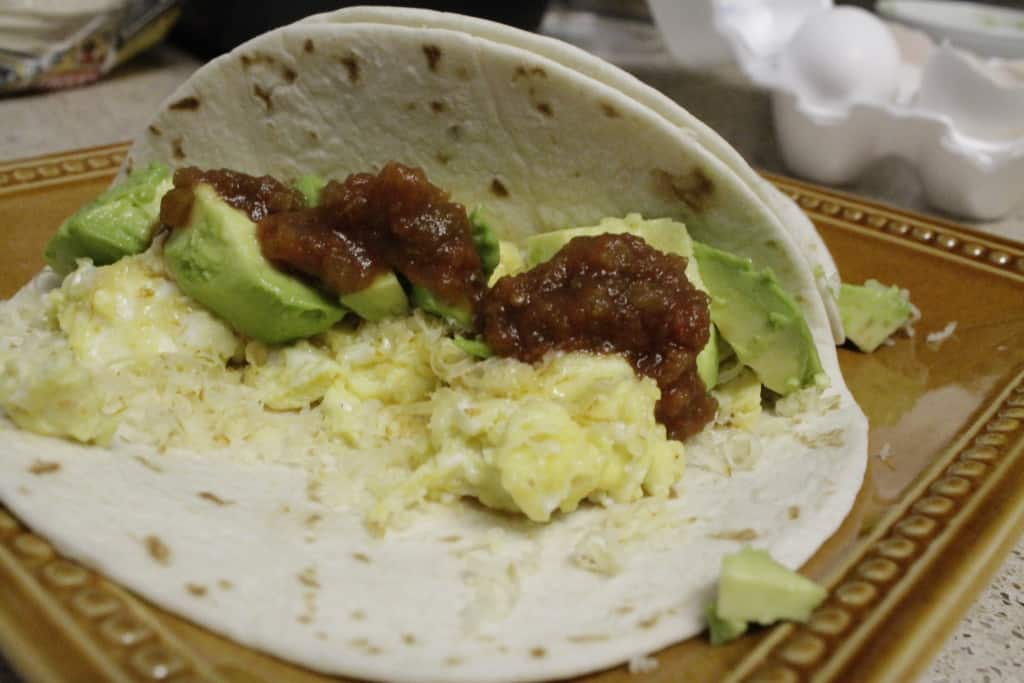 Breakfast tacos sure are yummy! Mix yours up by adding some sausage or bacon to the mix. It's all about preferences.
Comment below with your favorite weekend meal!