As you know, Morgan and I are really into renting books from the library now and have discovered how great it is to get new books for free! However, when a popular book comes out, everyone wants it, so sometimes you have to get on waaaaay down the list to get it. That was the case when we read about "The Nest" by Cynthia D'Aprix Sweeney on The Skimm a couple months ago. Morgan jumped on the list, but when she got it, she had a bunch of other books to read and I ended up reading it. We had to return it to the library though before she got a chance to read it and now she's 96th in line for it again. My bad, babe. But for anyone else looking to read The Nest, here's my opinion.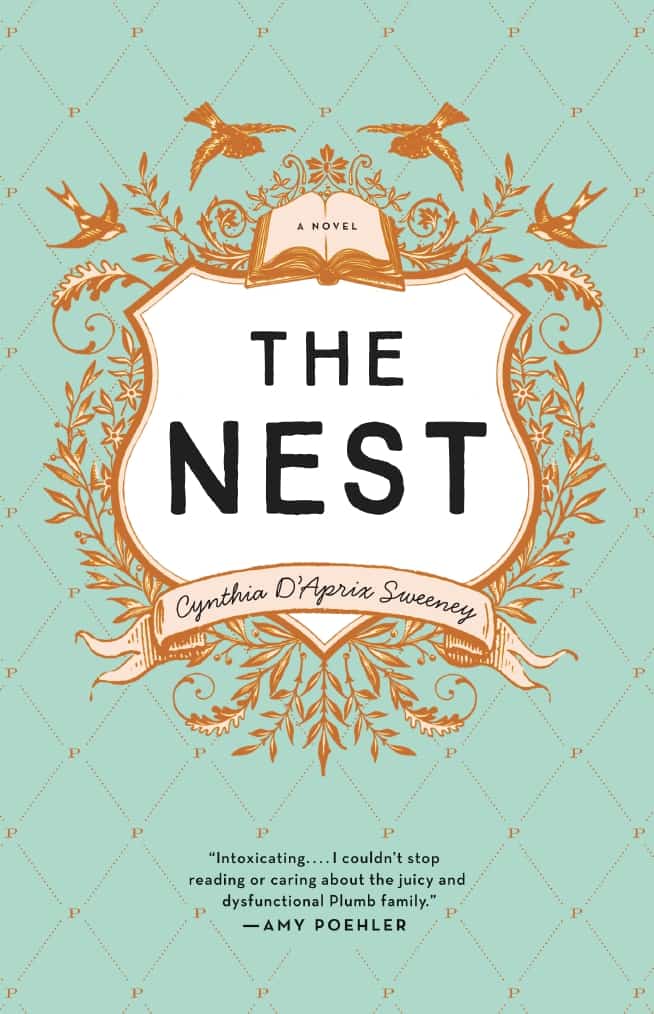 The Nest is about the dysfunctional Plumb family. Right off the bat, Leo Plumb does something moronic and ends up having to pay for it, both literally and figuratively. To get him out of the jam, his mother pays for all the damages from the inheritance that the father of the family left many years ago for his children, which they affectionately call "The Nest." Even though the Plumb children are all grown up, they haven't been able to touch the money until the youngest child turned 40, which is in just a couple of months. Bad timing. Now almost all the money is gone and the other three Plumb children want to know what Leo is going to do to pay them back their portions of around $2 million. Leo is notoriously flaky, so the family isn't too hopeful and they all begin to change their lives a bit to accommodate what they think isn't coming.
The Nest is a good story with an interesting tale and four sub-plots that work well together. I wouldn't consider The Nest a story that is captivating or enthralling, but it was an interesting read. It doesn't have too many "ah ha" moments, but overall, it's a well-written story that weaves the characters together nicely.
I would recommend it… including to my wife, when she gets back to the top of the list…