Easily the best book I've read this year is The Martian, by Andy Weir. It's also going to be a major motion picture coming out in October, so make sure to read the book before you see it.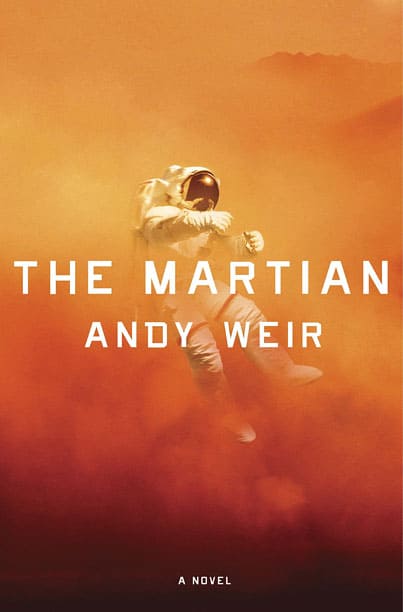 The Martian mainly follows NASA astronaut Mark Watney, who will be played by Matt Damon. The book opens with a confused Watney who realizes he's been unconscious and has been stabbed by a broken piece of equipment and is all alone… on Mars. His crew was sent for an extended research mission on the planet where they would be living there for several months. Unfortunately for them, a major storm came through and they made the determination to bounce back to Earth. When they were trying to leave, the wind was breaking things apart and a stray piece caught Watney and the team's commander opted to leave him there, thinking he was dead.
The book tells the incredible tale of an extremely resourceful man who must learn to survive on an alien planet (by the way, there aren't any aliens in the book if that's what you're looking for. The reference in the title is that Watney is the martian). Watney has to figure out how to make the food that is left over last until the next scheduled mission. He has to plant food and then begins trying to make contact with Earth in other ways, since their main communications satellite is gone. All the different things Watney tries in order to make communication, survive, and not go insane tells an amazing tale from Mars while NASA tries to figure out what went wrong and what to do.
Seriously, go read this book. I read it in three days on our honeymoon. It's a fantastic story with so many different aspects. It's great for science nerds too, even if you don't like to read. Then you'll be the cool one when the movie comes out!