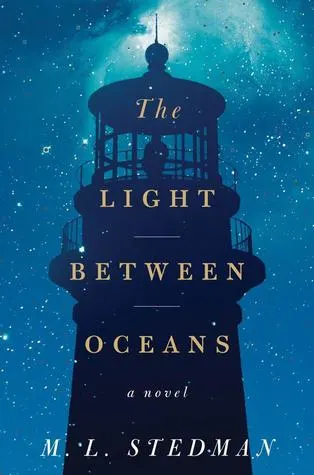 I recently finished reading a great book that I was alerted to by a Barnes & Noble email called "The Light Between Oceans," by M.L. Stedman. I had never read anything from Stedman before, but the plot sounded very interesting, so I downloaded it on my Nook. Once I did, I couldn't put it down, and when I was done, I made Morgan read it. WARNING: may contain minor spoilers.
The story is about a man named Tom who has recently finished his military service and is looking to get into the lightkeeping business. The book is set in the early 1900's in a small town in Australia and an even smaller island off it's coast. Tom is put in charge of manning a lighthouse on an island where he is the only inhabitant and only gets supplies sent to him by boat every few months. Needless to say, he is pretty lonely. After a year, he gets a a short break back on the mainland where he meets a beautiful girl named Isabel. They eventually marry and she moves to the island with him.
The young couple tries to get pregnant several times, but Isabel always has miscarriages. They were set to have their leave mere months after the most recent miscarriage and don't want to face Isabel's parents again without a child. Soon after, while Tom is keeping watch in the lighthouse, he spots a small boat that has crashed onto the beach of the island. Tom and Isabel run down to the boat to find in it a dead man and a living, small baby.
A moral crisis strikes the couple as to what to do with the baby and the entire incident and what ensues throughout the book will constantly make you think about what you would do if you were them. The choices they make and the results that follow will leave you on the edge of your seat. You feel for everyone involved and I honestly didn't know which way the book was going to go until the very end. I promise you, you will not walk away from this book.