New social media networks come and go every single day. The majority of them, you won't ever even hear about. Many of them you'll hear about, but they won't have any usefulness or applicability to you, so you ignore it. Well, I'm here to tell you about an app that just got released and I have a very strong feeling that it will be the next big thing in social media. The app is called Jelly.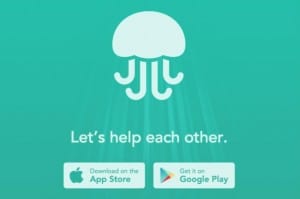 So what is Jelly? It's a photo sharing platform where you take a picture of something and ask a question. Then people will come through and answer the question for you. Jelly is Instagram, Quora, and Snapchat mixed together. Here are the top 5 reasons I think Jelly will be the next big thing in social media:
Photos– photos are what people want on social media. That's why Instagram and Snap Chat are the most popular new social network out there. Instagram is Facebook and Twitter without all the words. People can actually see what is going on in your life and not read about it. That's what they want.
Ease of operation– the interface is really easy to use and utilizes a swipe motion to go between pictures and answers. You can look at what you want and move on. Buttons for answering questions are big and everything is simple. It's not weighed down by pointless stuff.
Quick– swipe, swipe, swipe. You see a picture and question you don't know the answer to? Swipe down and it goes away forever. Poof! Answer the question and it automatically goes away. You don't have to be bogged down by other stuff. Swipe through questions quick and easily.
Interaction– ask people for answers and people answer. People love helping other people out and showing someone that you know the answer to something always makes you feel good.
Biz Stone– he is the founder of Jelly, and was also the co-founder of another small social network that you may have heard of called Twitter. Stone knows social networks and he is the brainchild for this operation. I think he knows how to get things going and will be able to make the right fixes quickly.
So what does this mean for you as a blogger or crafter? Do you have two options you're choosing between for a DIY project? What to get some feedback on your latest DIY project or recipe? Want to know if people think you're making a good fashion choice? Just snap a picture and upload it to Jelly and ask the users what they think. The userbase is fairly small still, but I know this is going to keep growing and has a ton of potential for getting people's opinions on your latest DIY.
Go ahead and try it and let me know what you think!