Love the paint color Pink Abalone by Behr? Here is everything that you need to know about it!
Hey y'all! Today I am excited to be back with my monthly blog series for 2019 – the paint color of the month! Each month I will share a paint color that is currently inspiring me and help you decide how you could use it in your home.
The color of the month this month is Pink Abalone by Behr! M190-3 is the paint code for this project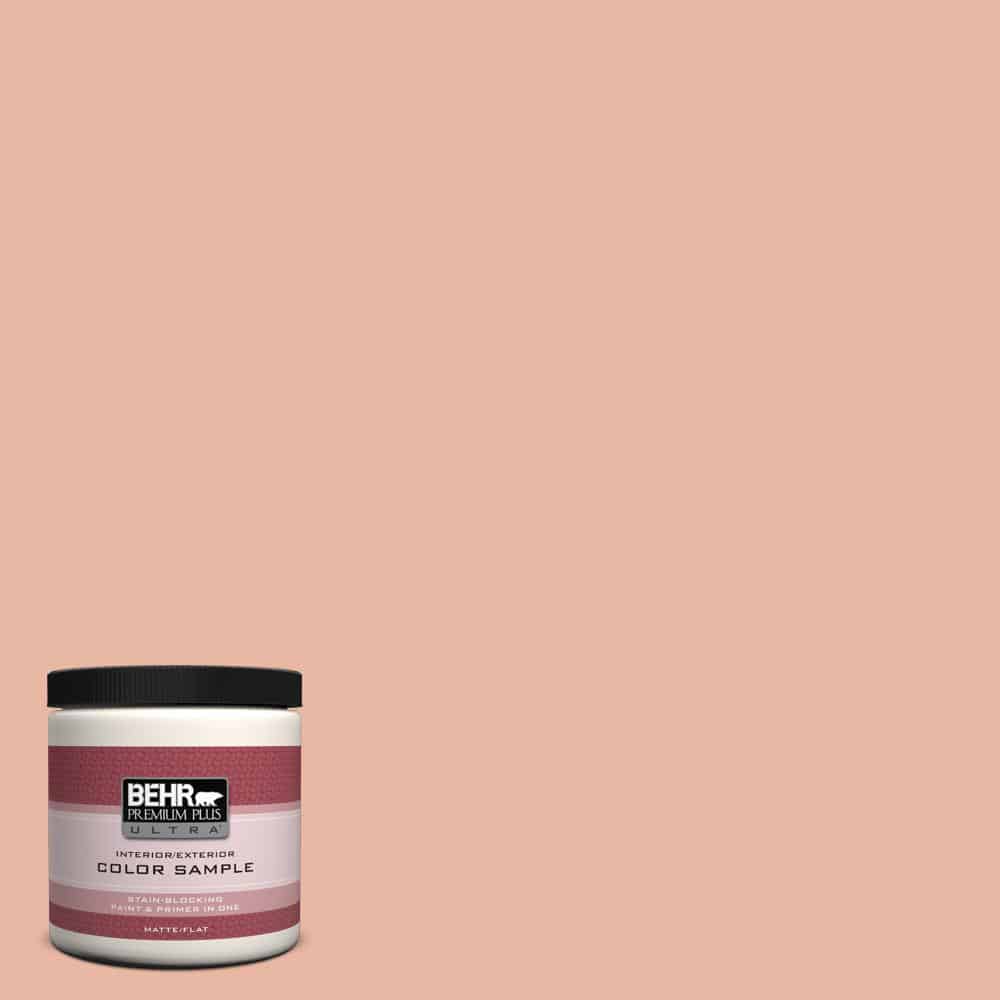 All images in this post are from the Behr "preview this color in a room" tool.
What I like about Pink Abalone
Living Coral is the official color of 2019, but for many people, it is a bit too bright for much use in your home. That's why I love Pink Abalone – it is still a bright coral color, but it is much lighter and less bold.
I am a pink person in general, but this shade is particularly good to me. It's pinker than blush but still not too little-girl-pink.
February has me thinking of Valentines Day and all things feminine, which led me to this perfect shade of pink.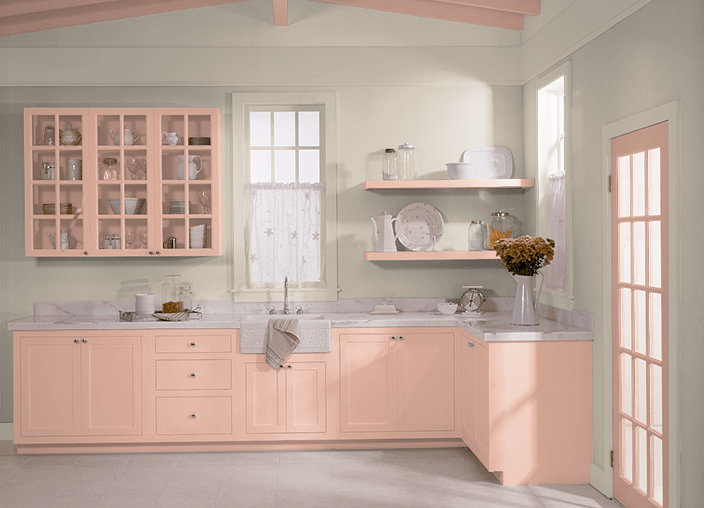 Best Uses for Pink Abalone
Pink Abalone has a lot of potential uses. The light, warm tone means that it could work in a lot of situations. Because it is lighter, it could work in a room with less natural light and not feel too dingy or dark.
Here are my favorite uses for Pink Abalone:
In any application paired with white + gray marble
The front door of your home
For a kitchen island
For a ceiling or molding
The exterior or a traditional style house
A large piece of furniture
For all of the walls in any room – especially a very large room
Interior doors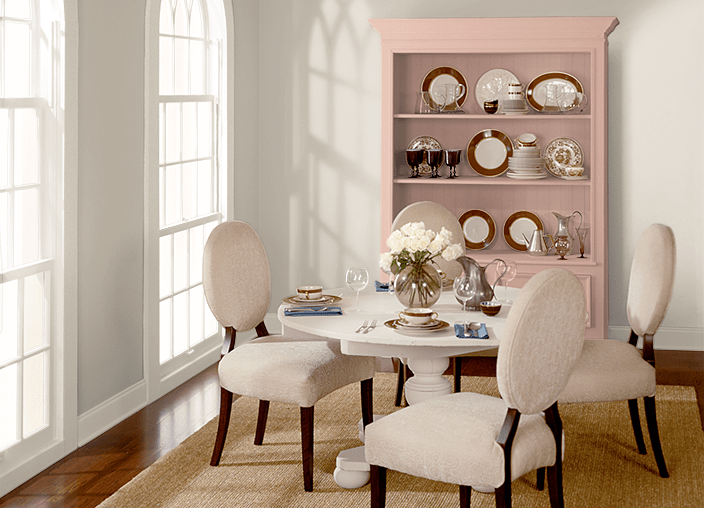 Coordinating Colors for Pink Abalone
Pink Abalone really pops against darker colors. My favorite colors to pair it with would be a chocolate brown, moody navy, or even a lighter peach.
Here are my favorite coordinating colors from Behr:
Catalina Coast PPU13-03
Pink Sea Salt M190-1
Tinsmith BL-W11
Rio Rust S190-6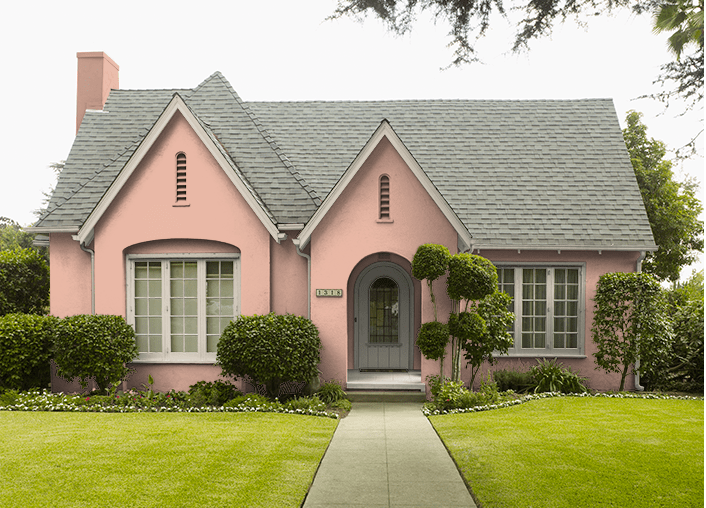 I love the look of Pink Abalone and think that it could work in many rooms or pieces in your home. I'd love to see how you would use it in your space!
Ready to get started painting? Be sure to check out our tutorial on how to open a paint can without making a mess!
Would you use Pink Abalone paint color in your home?