Considering painting a room in your home Behr's Laurel Tree? Check out how it looks in two rooms in my home and my advice about it!
I have really been on a green kick lately. There's just something about the trendy earthy-boho feel thats so cozy and inviting.
The first two rooms that we painted in our new house we painted both Behr's Laurel Tree.
It started with our two year old's room. We were looking for something jungle-y without being overwhelmingly green.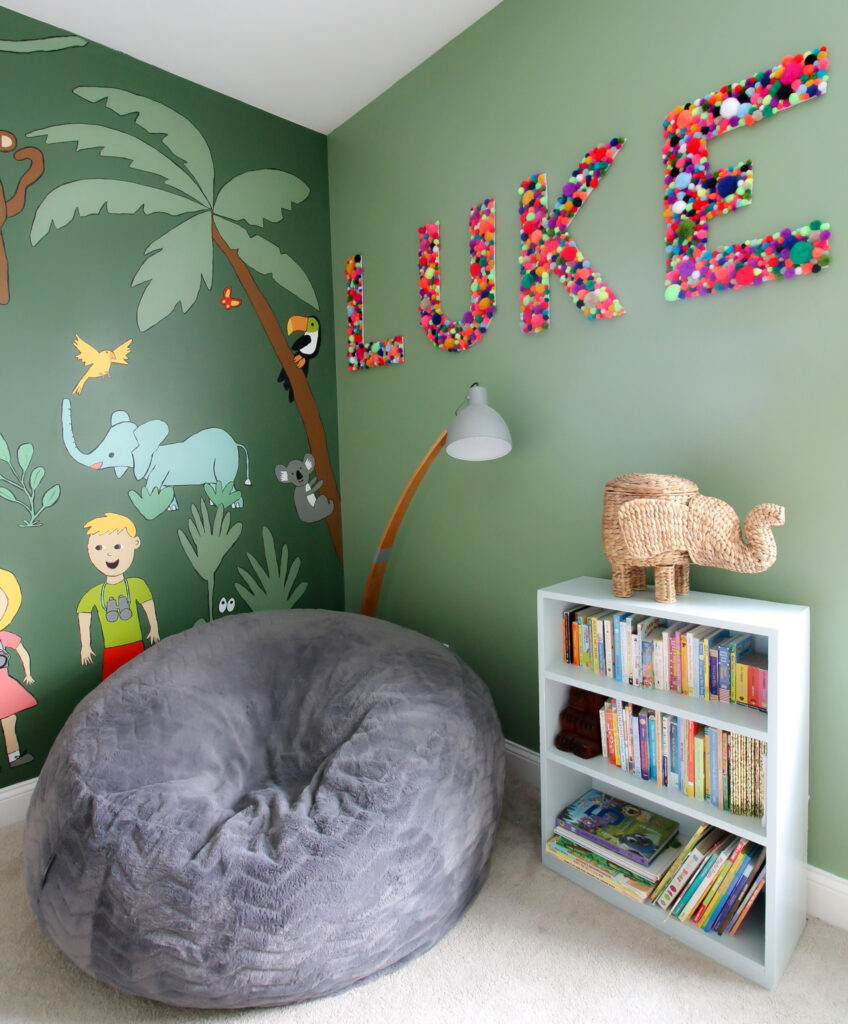 I discovered Laurel Tree by Behr and was immediately smitten.
It's a slightly brightened up, modern take on olive green.
This color looks greener in natural light (more like a leaf green) and gets more olive toned with yellow undertones in artificial/overhead lighting.
In bright daylight, it can even feel almost pastel, especially when paired with a dark neutral like in my son's room, pictured above.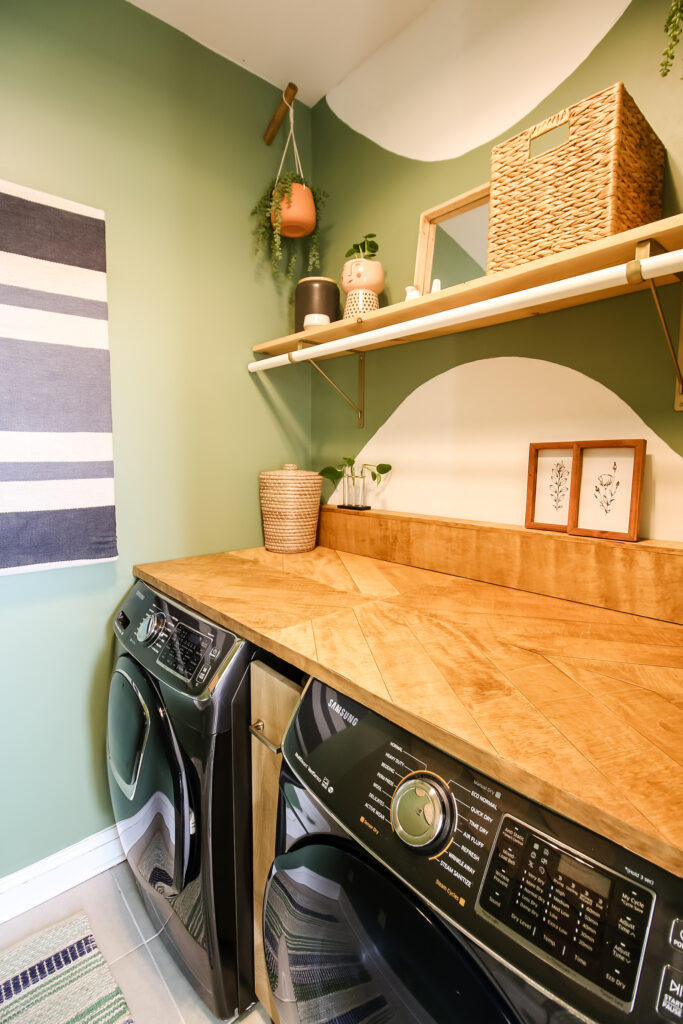 I loved it so much that I used it in our boho laundry room, too! It's a really great color that pairs well with crisp whites and natural wood tones, too.
The yellow undertones in our wood really bring out the olive in Laurel Tree.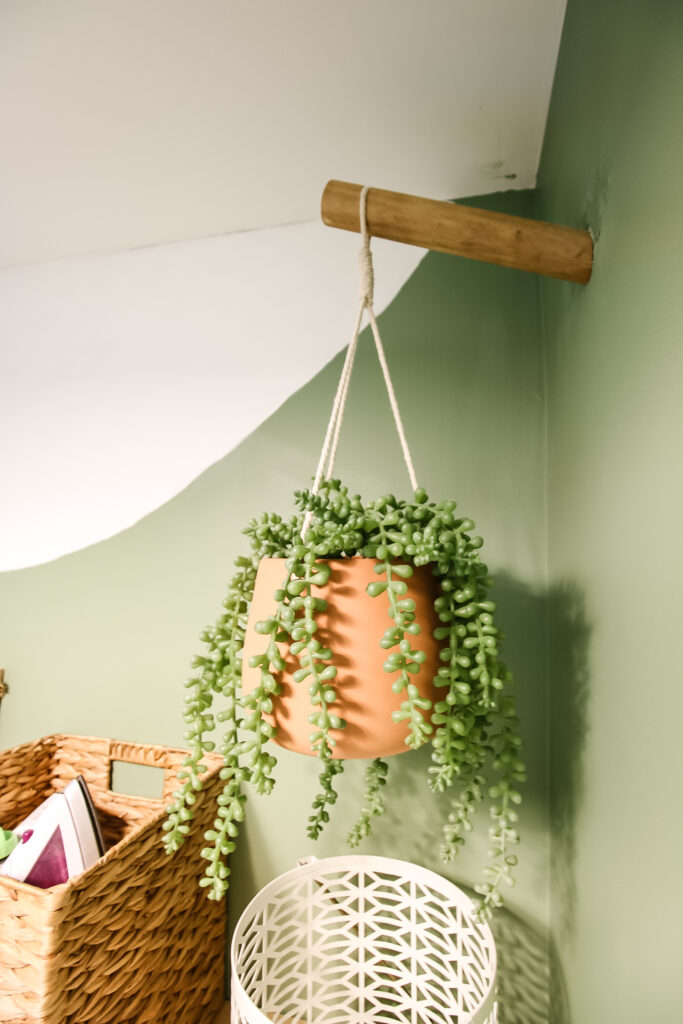 Behr Laurel Tree S390-5
Lauren Tree is a rich green color. It's what I call medium green – neither light nor dark, somewhere in between.
It's highly pigmented – so unmistakably green – but with muted undertones so it in no way feels bright or overwhelming.
This is a fabulous color to use for an entire room, and accent wall, or even to paint a piece of furniture!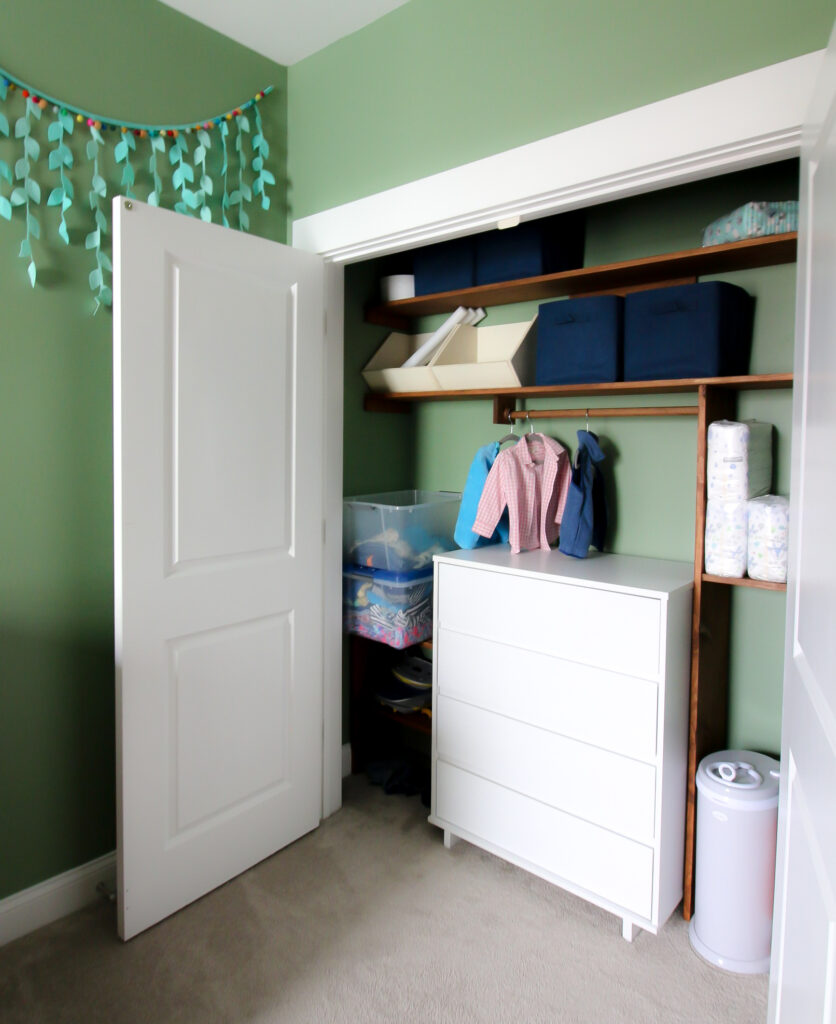 Laurel Tree paint strip
Laurel Tree is part of Behr's S390 paint strip which includes (from lightest to darkest):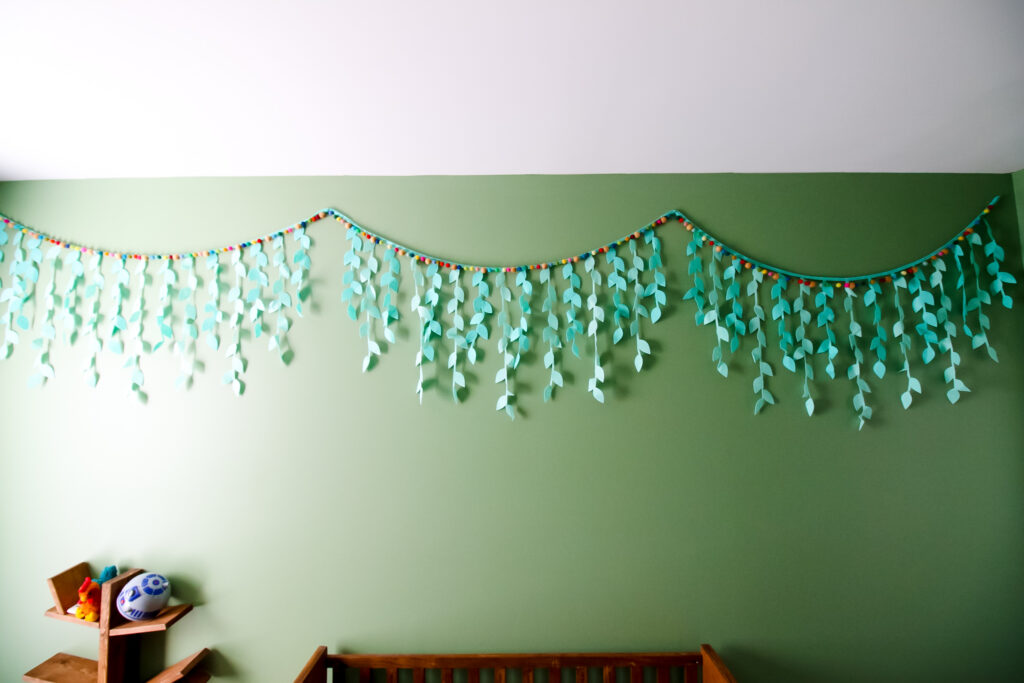 Laurel Tree coordinating colors
Laurel tree looks great with neutrals – white, black, and wood tones.
It also pairs well with bold, but muted (not too bright) other colors: think mauvey-pink, mustard yellow, and navy blue.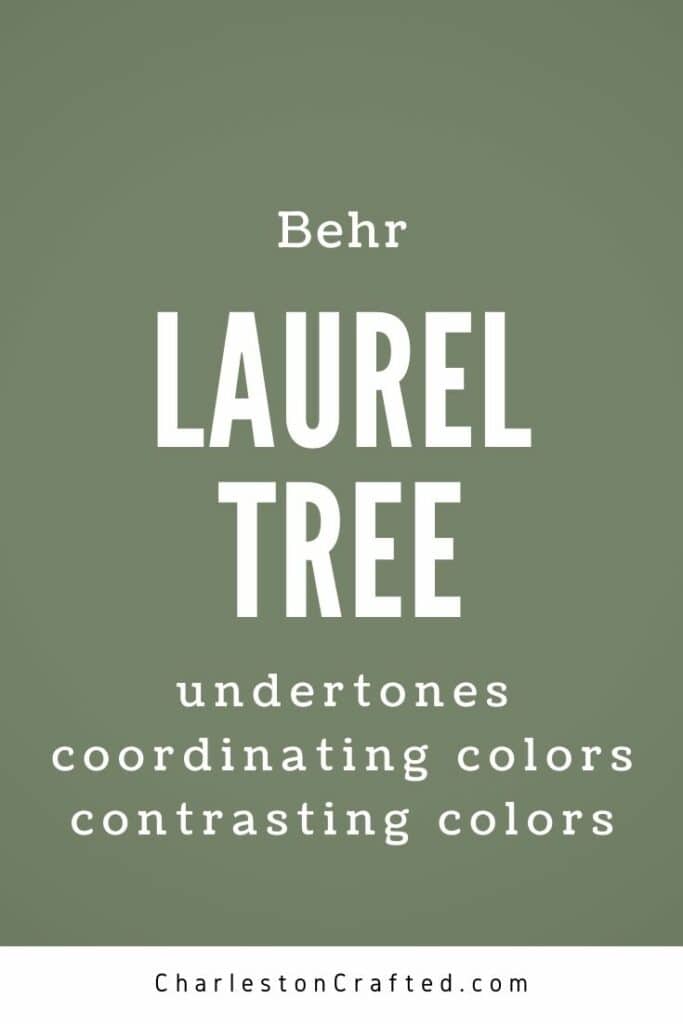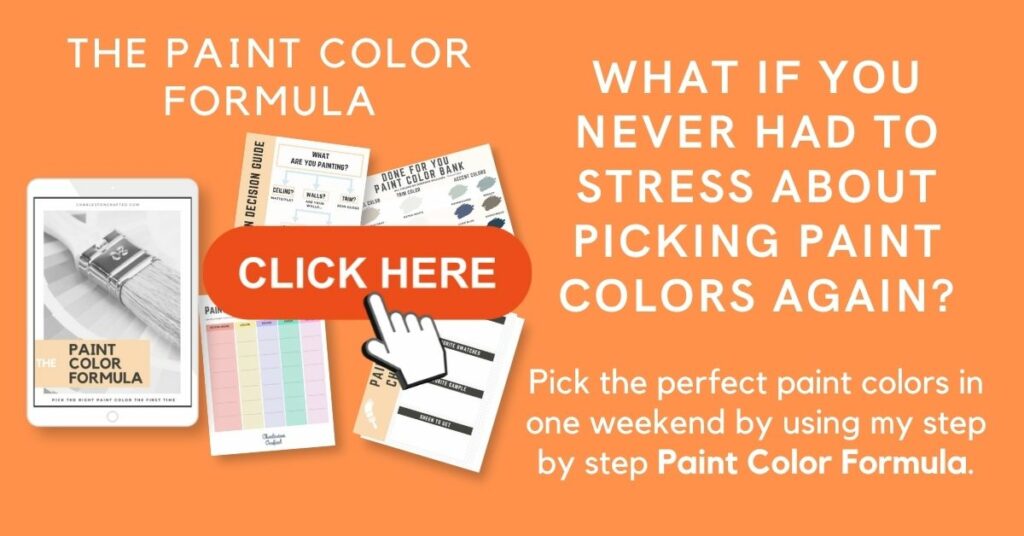 Get paint samples!
Samplize will send you 12″x12″ peel and stick samples of paint colors from many popular brands so you can see exactly how they will look in your home!
Love paint colors? Be sure to check out:
The Paint Color Formula – my complete guide to picking paint colors!
The best blue-gray paint colors
My favorite light gray paint colors for any home
The Best Gray Paint Colors for a Nursery
The Best Classic Navy Paint Colors
21 Paint colors for Master Bedrooms
The 28 Best Light Gray Paint Colors for Any Home
6 Perfect Gray Paint Colors for Cabinets
10 Best Paint Colors for Laundry Rooms
Painting for the first time? Check out my video tutorial on the easiest & cleanest way to open a paint can!
Facebook | Instagram | Pinterest | Twitter | YouTube