It's beach time, y'all! Last weekend was SO NICE! We are really hoping to get some pool or beach time in this weekend. If you're looking for a new bathing suit for the season, here are a few of our picks: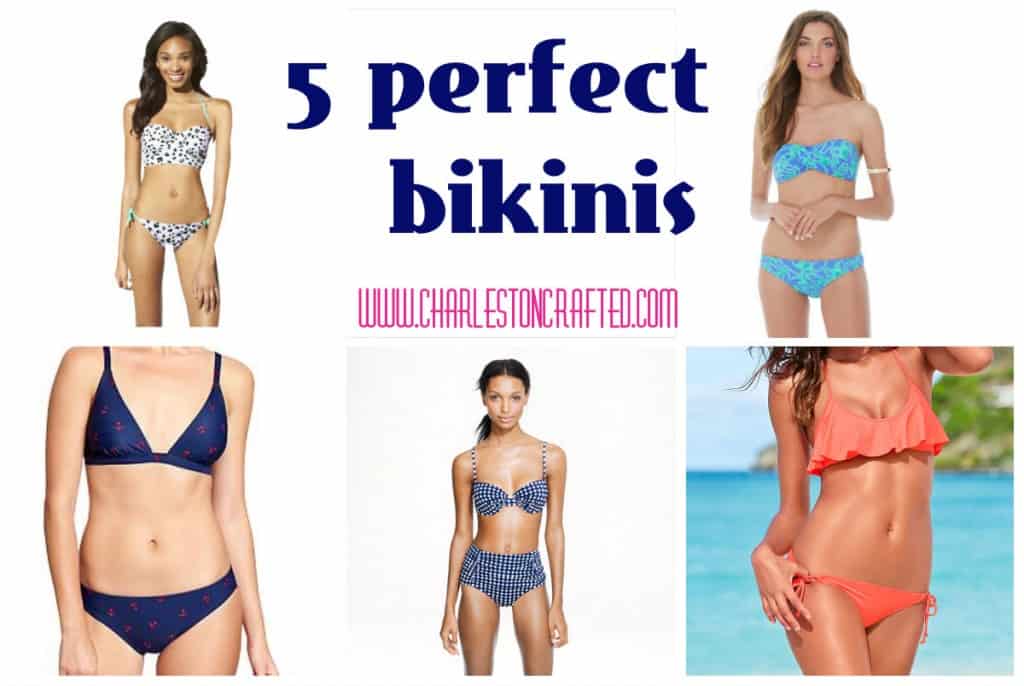 From top left, clockwise:
Target – I hate feeling like I am falling out of my bikini top. This Midkini from Target has great coverage, without looking frumpy. Plus, Target has the best deals on swimwear!
Lilly Pulitzer – I love a twisted bandeau, and the Keene in the Iris Blue Loopy print is perfect. Blue + green are such a great beachy combo!
Victoria's Secret – I am all about a ruffle on the top. It is cute and feminine without being too LOOK AT ME! I adore this one and all of the colors that it comes it! How great for mixing and matching!
J Crew – I have yet to be brave enough to rock a high waisted bikini. But if I was going to, this would be it. Polka dots and navy? Yes, please.
Old Navy – I am all for getting Nautical 365 days a year, but really, can it get any more necessary than at the beach?! I love the little anchors on this bikini and the red and navy combo!
Now, Sean picked some swimsuits for the guys: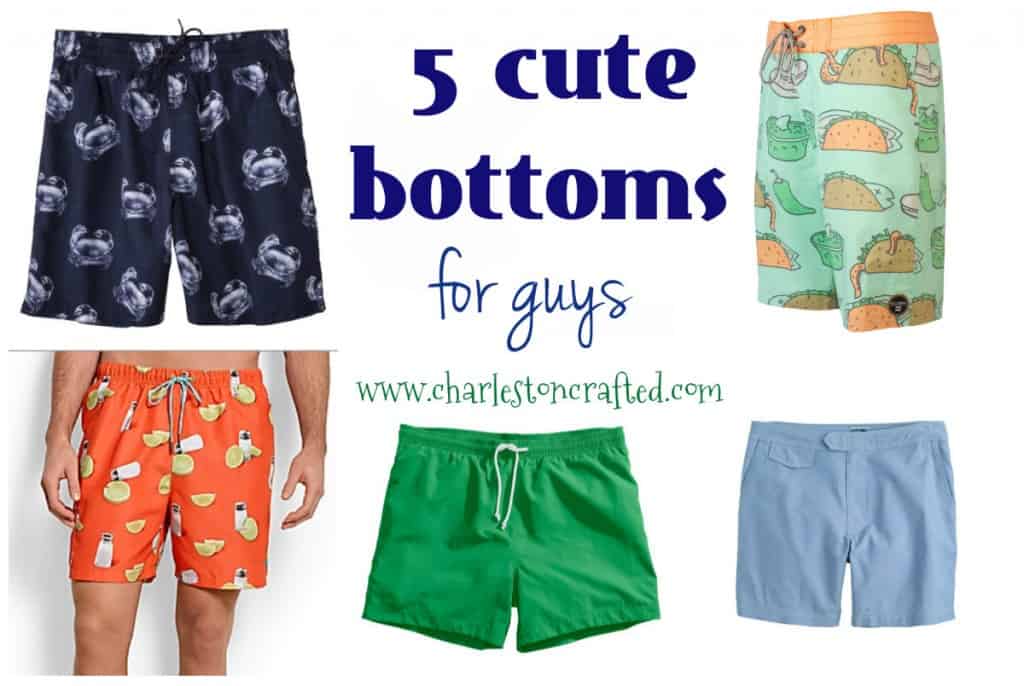 Target – Dudes, there is no reason to spend tons of money on a bathing suit to look good. Obviously, your six-pack speaks for itself. Target has great deals for swimsuits in a lot of options.
Billabong – If you're a surfer, Billabong is the place to go to be around like-minded folks and get good quality board shorts. I think their new Tacos Locos shorts are hilarious.
J. Crew – These shorts are more my style, but are a little pricey. I prefer to go with something shorter than board shorts nowadays and I keep my patterns pretty modest, like most of J. Crew's selection.
H&M – They just opened a new H&M in Charleston and they have GREAT deals on men's swimwear. I love this solid green suit. Simple, but effective, with pockets and velcro back pocket for storage.
Tommy Bahama – If you want a fun, but expensive, option, these salt and lime patterned suits are pretty cool. Definitely will attract some attention at the swim up pool bar.