In the past six months, I have become seriously into green tea. I have to admit, at first, I thought it tasted like dirt. However, after getting used to it, I really love it. I drink this basic stuff at work (because it's free) and love this tropical version (with hints of pineapple!) at home on the weekends.
Since I've became so tea-crazy, my sister suggested that I try a tea cleanse. These are all over the place right now (so many celebrity endorsements from Scott Disick to Morgan of RKOBH) so I decided that I would give baetea a try.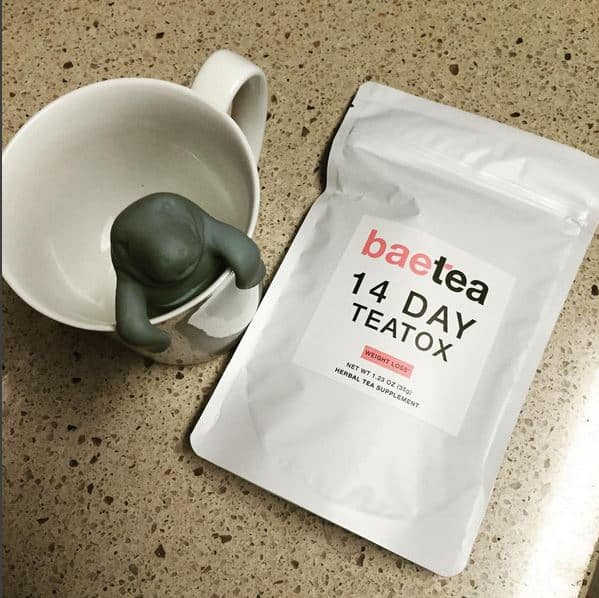 BaeTea Detox Review
I settled on BaeTea because they had good reviews on Amazon (I'm addicted to Prime) and the price was right. Many versions have a night and day option, with the night option meant to get your digestive track going in the morning. Since I don't have a problem with that (so sorry, so TMI) I decided to just try the morning 14 day detox version.
Here are the ingredients: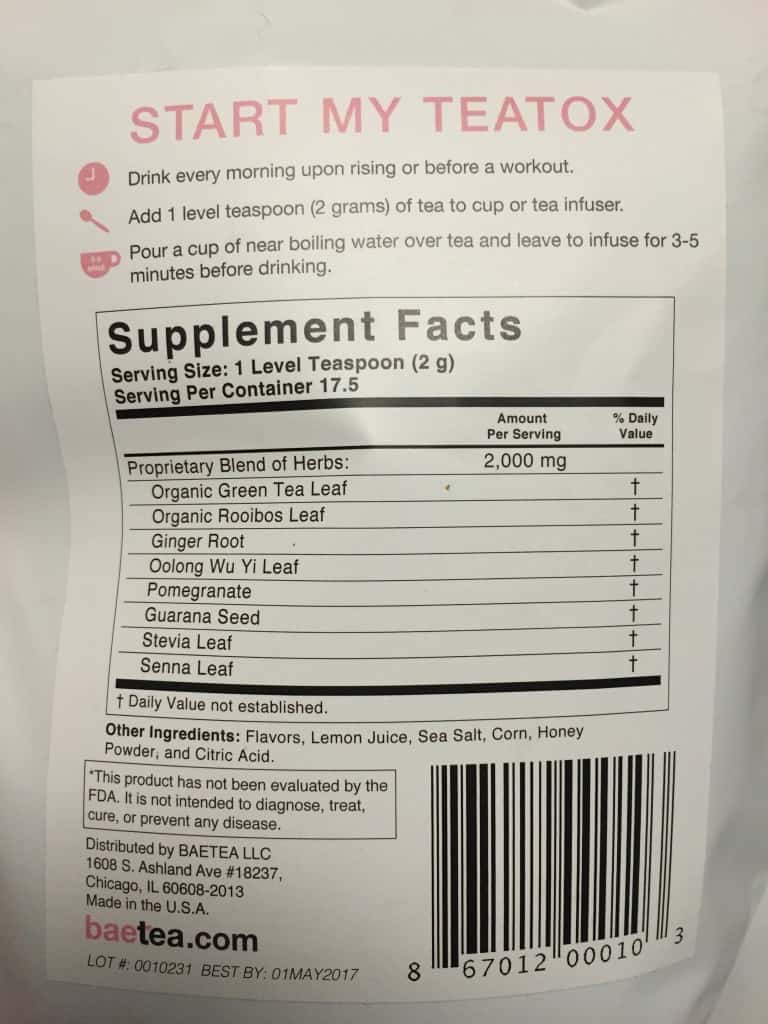 Organic green tea leaf
Organic rooibos leaf
Ginger Root
Oolong wu yi leaf
Pomegranate
Guarana seed
Stevia leaf
Senna leaf
"Flavors"
Lemon juice
Sea salt
Corn
Honey powder
Citric acid
That's a ton of ingredients. I have recently started watching ingredient counts on foods… so the high number of ingredients is not good for me.
Each morning I made the tea with one teaspoon of tea and one large Keurig cup of hot water. I used this Mana-Tea tea strainer since it is loose (bagless) tea. He's not 100% perfect at keeping all of the tiny bits of leaves out of the water, but he's too adorable to resist!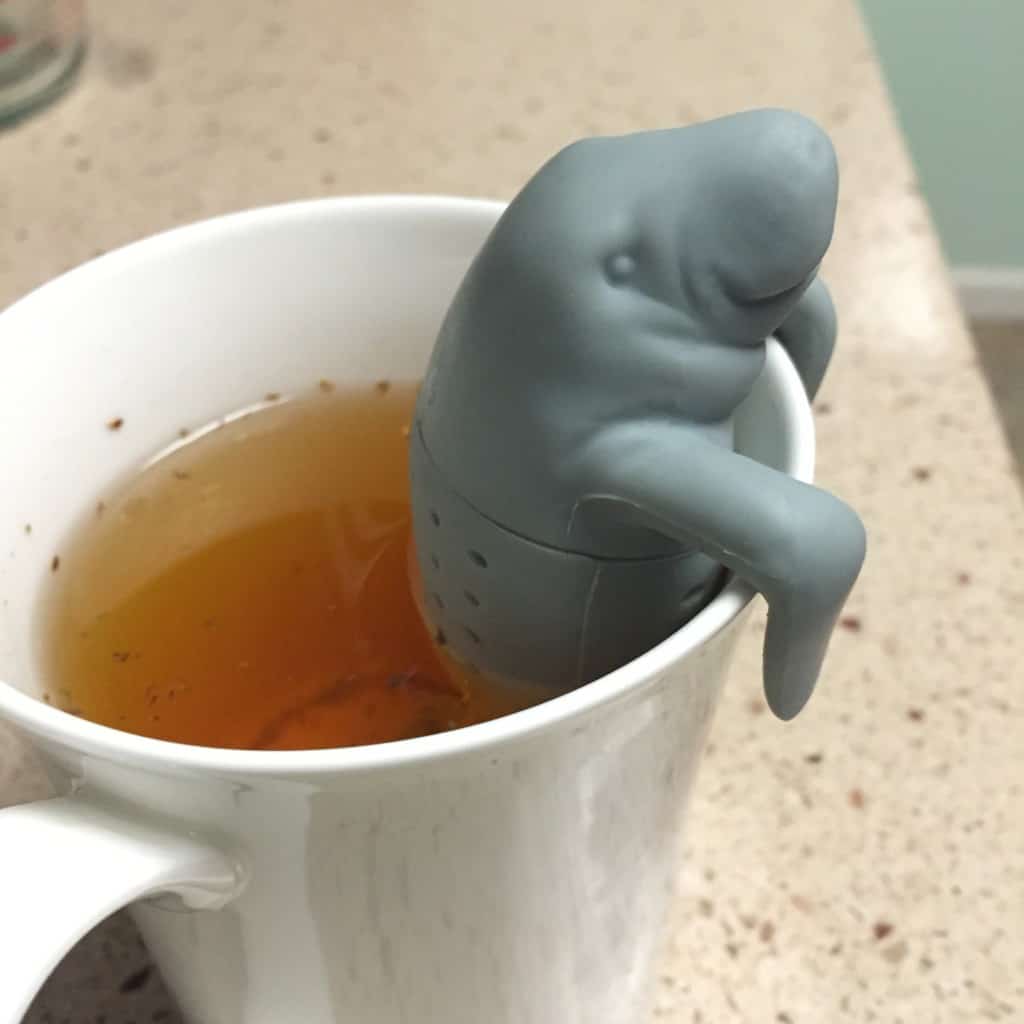 Honestly, the tea tastes really good. It has an orange color and is sweeter than the green tea that I usually drink (and have been continuing to drink in the morning at work.)
I definitely felt more awake after drinking this tea. But, that might have been real or it might have been a placebo effect.
I felt some appetite suppression, but I still ate my regular breakfast and, more often than not, I still ate my morning snack. So, it didn't really cut down on the amount of food that I ate.
I didn't lose any weight or any inches for the 2 weeks that I have drank this tea so far. However, I wasn't really trying to lose weight – just maintain and get stronger. The tea certainly didn't hurt and I will continue to drink it until it runs out. I easily have another week's worth in my bag.
So, I probably wouldn't buy BaeTea again, with the number one reason being the long ingredient list. However, I would be open to trying another tea cleanse!
Looking for similar wellness reviews?
This post is not sponsored but it does contain affiliate links. That means that if you click through and make a purchase, we receive a (very) small percentage of the sale. Thanks for supporting the brands that make Charleston crafted possible!