As you saw last week, Morgan had been working on organizing the work space in order to organize all of the stuff for her online boutique. She worked on the surface and two of the drawers, but there was still one big drawer that was literally a drawer full of random papers.
We started by dumping out all of the papers and sorting through what we needed to keep and what could be thrown away. Then, we organized the papers we wanted to keep into different piles by categories. Morgan even found a check for $275 from the bank!! The lesson is to ALWAYS open every piece of mail you get unless you're positive it's junk mail.
The problem with this drawer is that it wasn't as wide as a normal drawer, so we couldn't hang any hanging file folders to organize the papers. So I had to engineer a way to hang them long ways in the drawer. I searched online and in stores for any sort of hanging file rails that would fit the 11 inches we had, but there wasn't anything that small. So I found some wire hangers and decided to cut and bend them so that they could hang the distance I needed.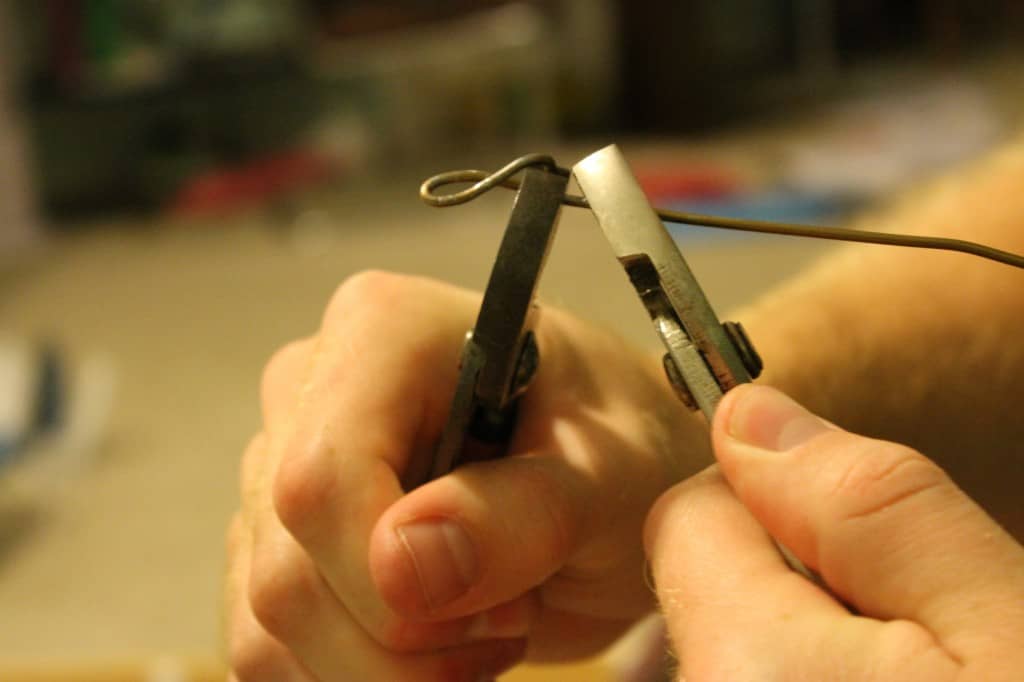 After I had two straight pieces with loops on the end, I mounted command hooks on either side of the drawer and hung the hangers. Then we hung the files and how we have an alphabetized file system in the work space!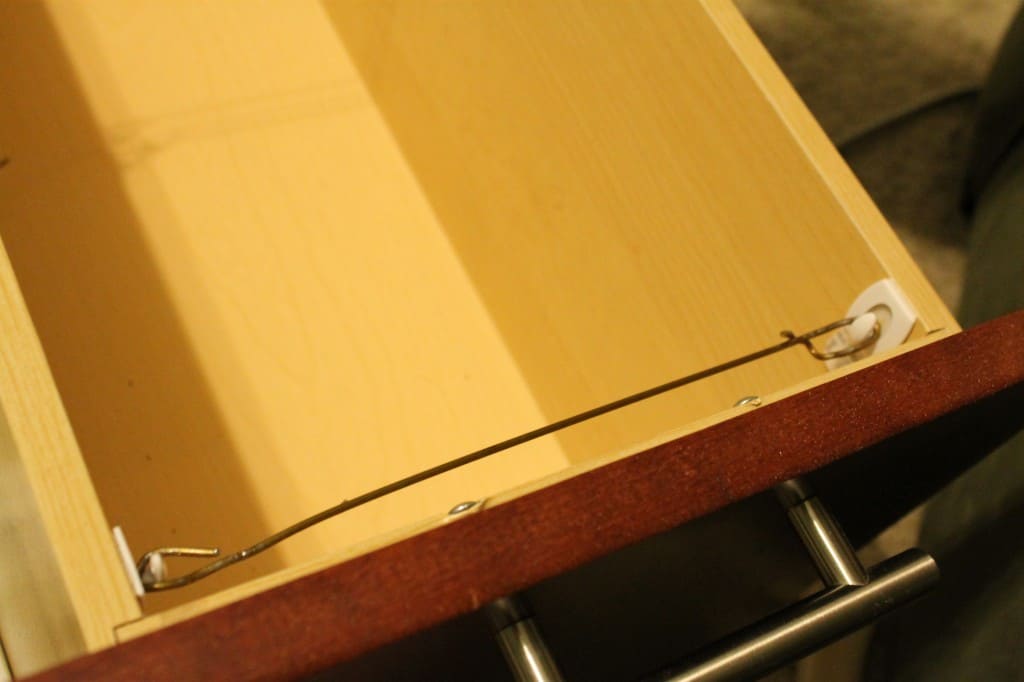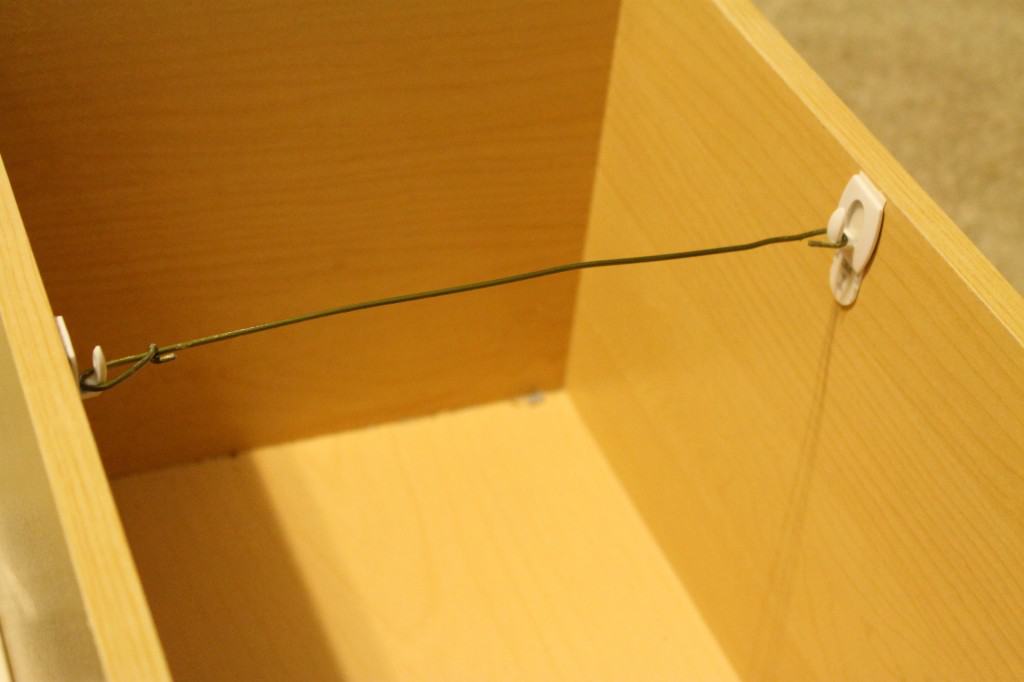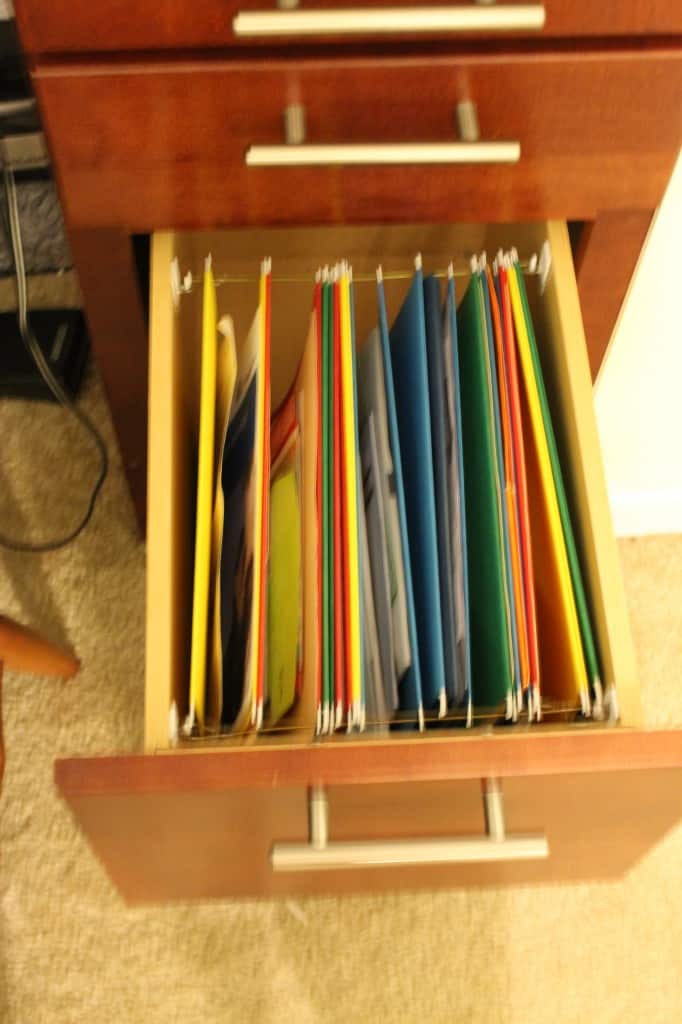 Any interesting ways you've found solutions to storage issues?