My name is Sean, and I am a Carolina Panthers fan. Not a bandwagon fan. Not a sort of fan when they are good. I am a Panthers fan all year long, every season, good, bad or ugly. There have been many seasons when it has been tough to be a Panthers fan and continue to watch every game, even when I knew there was no chance we would win. There have been several really good years that have made me so excited each and every week to watch the game on Sunday.
This was one of those years.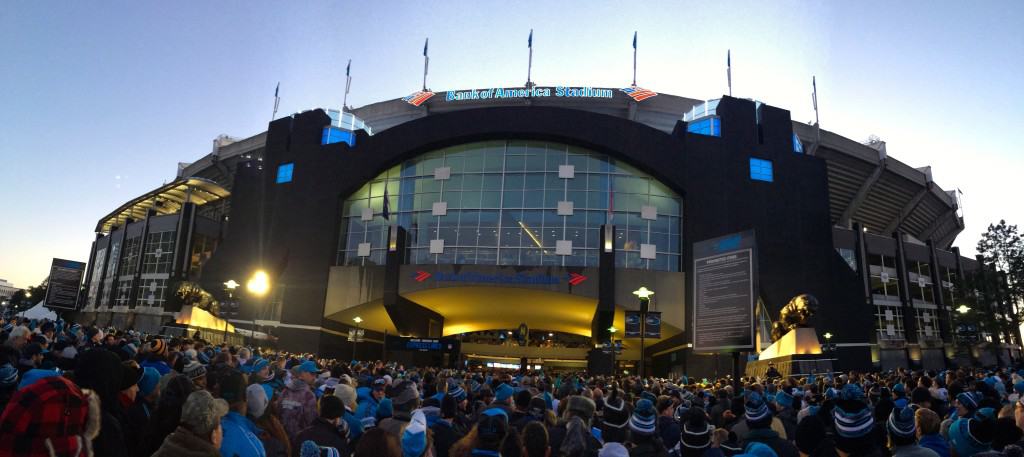 I have been so proud to watch the Panthers all season long. They have come together as a team each and every week. The first four games were great; fairly easy teams and we won all four games. That was the best we could hope for considering our best wide receiver went down in the preseason. But next up was a stretch of four games against really good teams. I said I would be happy if we won two of those… we won all four, making us 8-0.
Things were starting to seem real at that point because we had a fairly easy schedule the rest of the way. After that four game stretch, I started to think we might could go undefeated. At this point, I think the team did too. They started having a lot of fun. As the scores started to go higher and the team was looking even better on the field, they started to laugh on the sideline, celebrate touchdowns, and take pictures after the games. This began to annoy a lot of people. People were saying they were being arrogant or showing off. They were having fun. What would you do if you were undefeated and winning big each week? You would be excited. The Panthers were excited.
They kept winning and only had one slip up along the way. Honestly, it was my fault. That week, we were hiking in Lake Lure at Chimney Rock and I couldn't watch the game. Every week, I wear my magical combination of Panthers gear that I don't wash until I see them lose. I wasn't wearing it and wasn't watching the game and we lost. Obviously my fault.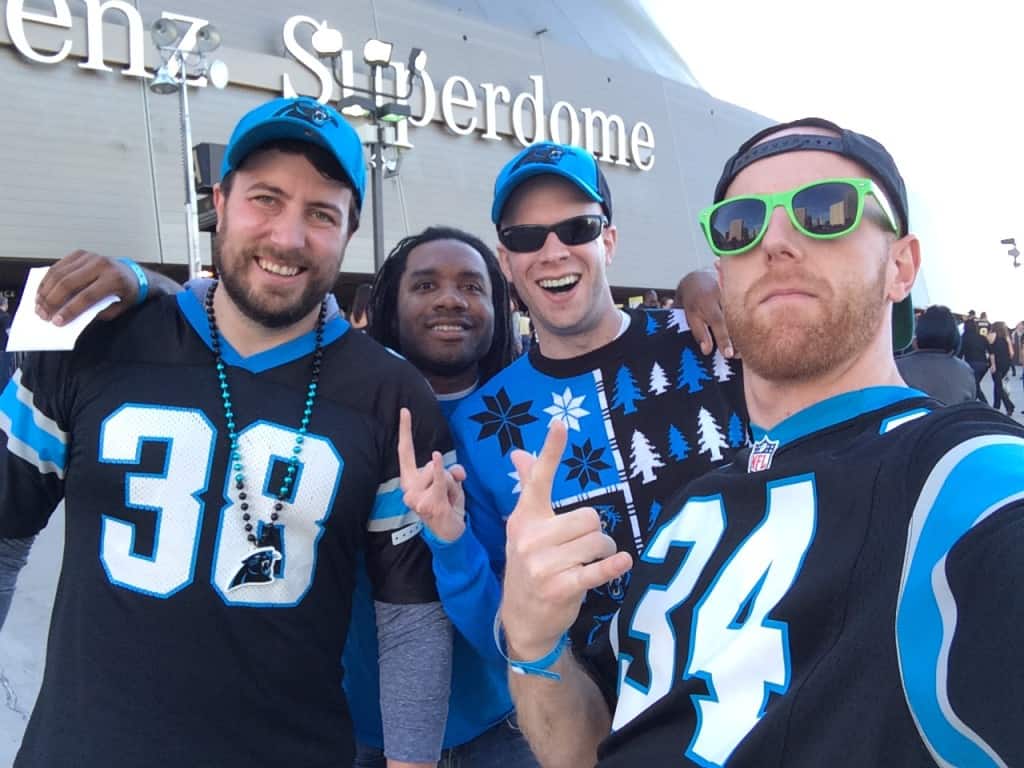 After flying to New Orleans to watch the game down there and the conclusion of an epic season, my Panthers were 15-1 and the best team in the whole league. They earned the number one overall seed and home field advantage throughout the playoffs. They got a bye in the first week and then played Seattle. All the "experts" said that Seattle would come in and win. We went up 31-0 in the first half and then cruised to a 31-24 victory. Then came the Cardinals, the team that everyone said was actually the best team in the league. I drove up to Charlotte to go to the game with my buddy and we watch the Panthers win the NFC Championship. We beat them 49-15! So much for the Cardinals being the best team. On to the Super Bowl.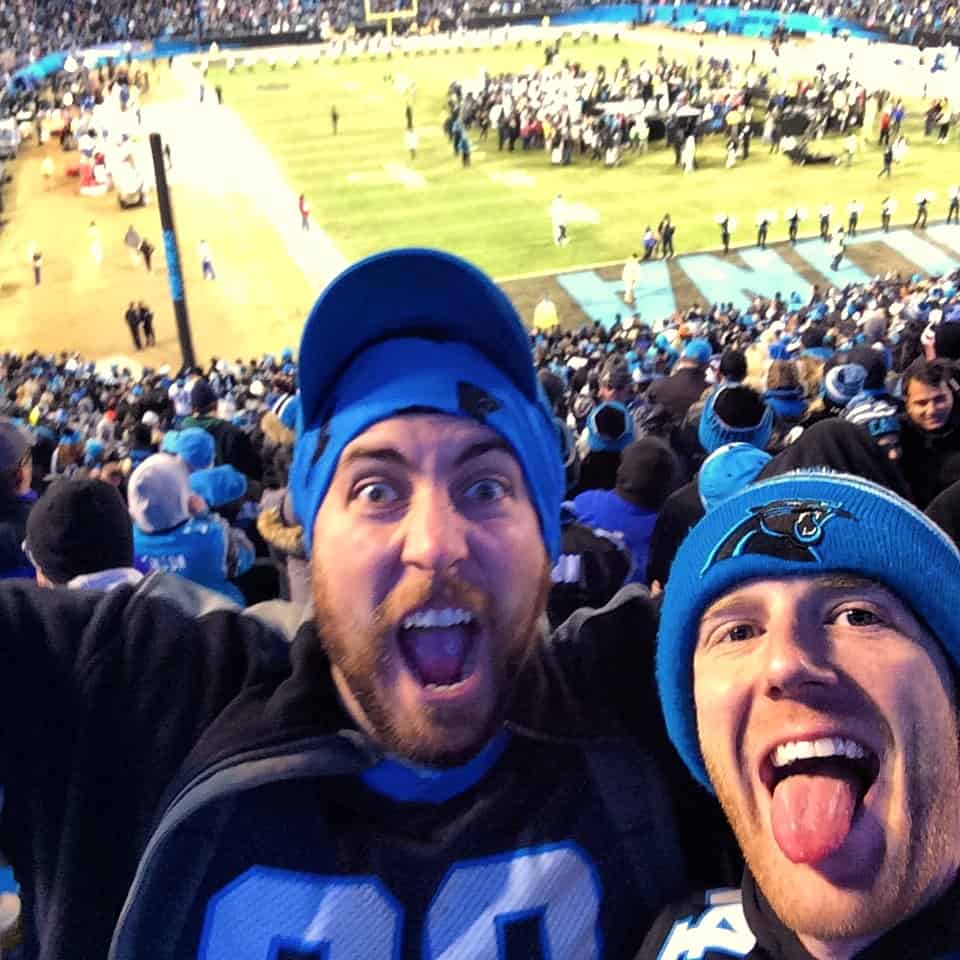 This season has been so freaking exciting for me. It's been so much fun to have a great, successful season of constant winning. This team is the best I have ever seen and I am so proud of how well the Panthers did and how they kept their personality the whole time, no matter how much scrutiny they took because of it.
We did not win the Super Bowl. Based on a single game performance, we did not deserve to. Our team was not the better team in Santa Clara. I believe that we were the best team this season, we just did not come out on top. But we will Keep Pounding, because that's what we do. We will not back down and we will not give up.
"If you never climb the mountain, you will never see the view."
We saw the view, and we will keep climbing and Keep Pounding.
Go Panthers.