I've been blogging for almost a year now, and am having so much fun with it! I originally started Charleston Crafted as a way to share the progress that I've been making on my new condo with my friends and family. However, since getting into it, I have really started to enjoy having it as a creative outlet. When I do something, I like to do it to the best of my ability. So, any opportunity to improve, I like to jump at.
I first became familiar with Altitude Summit when Mackenzie Horan (if you don't follow her blog, Design Darling, you must. And stop in her shop- you will thank me later) attended Alt SLC in January. I started clicking her #altsummit on instagram and got obsessed with how much fun all of the bloggers seemed to have.
However, I'm not quite invested in my blog enough to take multiple days off work, book flights and hotels, and travel for a huge conference. I wish I could- I'm just not there, yet. So, when they announced Alt for Everyone, I got really excited. It offered the opportunity for me to learn new blogging skills & meet other bloggers in an at-home setting at a much lower expense. When I told my mom about it, she generously offered to pay for my "admission" fee for my birthday!
The conference lasted from last Thursday to Saturday. Because it was flexible scheduling, and on Pacific time, I was able to take classes that all started after 6pm or were on Saturday, so I didn't have to take even a minute off of work. It was the ideal situation!
I got to take 7 classes, plus the key note & a meet-up with other bloggers. The classes that I took were:
Photoshop for Bloggers
Photo Styling
Social Media Q&A
DIY Advertising
Making Money Blogging
Pinterest Skills
Growing Your Blog
The Key Note was with Joy of Oh Joy!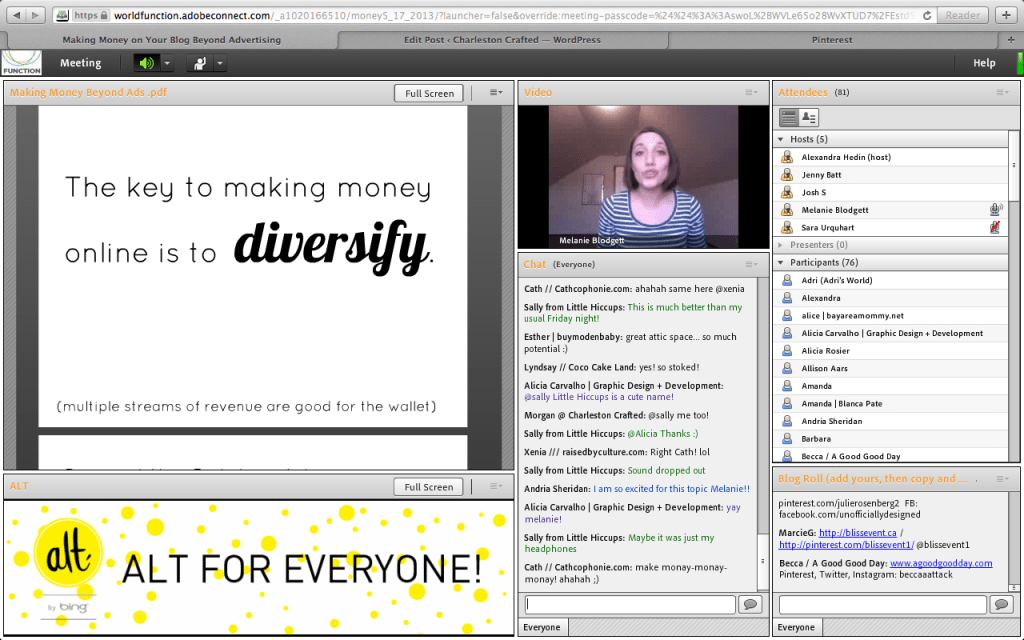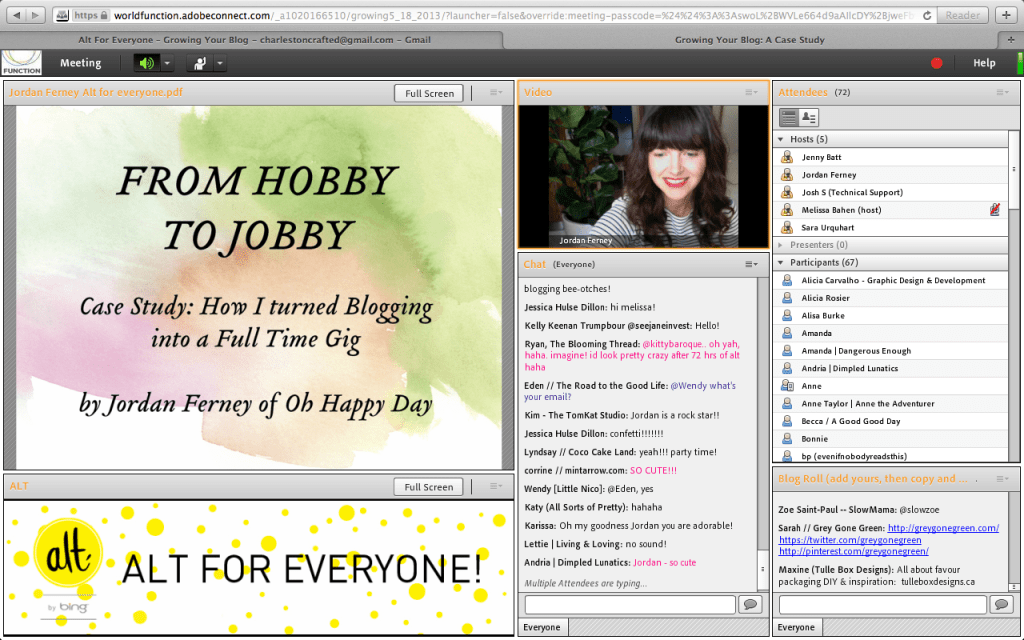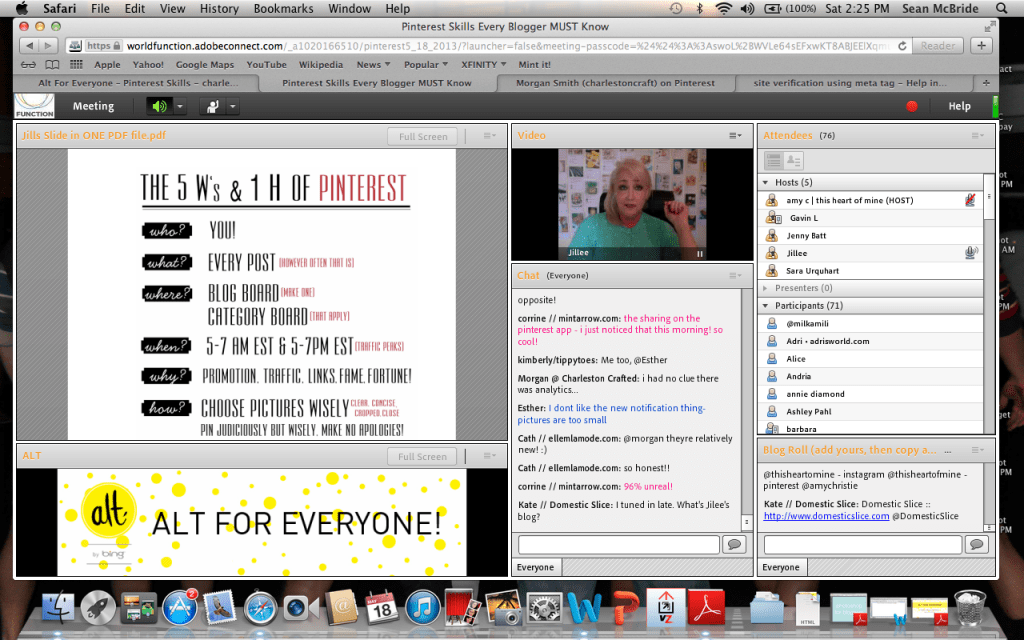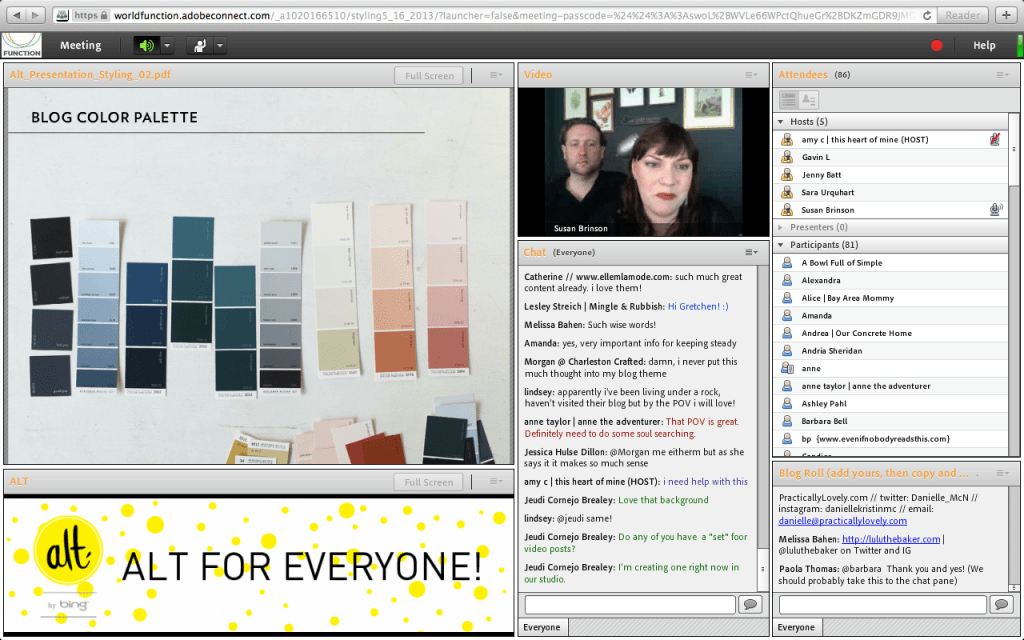 The format was like a webinar, with video of the teacher. There was also a group chat live during each class where we could discuss things going on or go on complete sidetracks. Finally, there was a blog roll where everyone listed their blog and social media log ups. I copied and pasted them all into a word document and ended up with SO many new connections!
The classes were all amazing and had amazing teachers, but I think the highlight was getting to meet & mix with other bloggers. It was awesome to get to talk to girls who have similar creative-inclinations and to see how they present themselves through their blogs and social media. I had the opportunity to make SO many new friends and followers and can't wait to continue to stay in contact and work with them in the future!
I also had a lot of take away from the classes. The photography classes really taught me that i need to step up my game. I'm so excited, since I just got the new camera for my birthday (thanks Sean!). I really want to step up my photography, especially by starting to edit the photos and use more deliberate styling.
The advertising and money-making classes were very interesting. I'm not going to be doing any sponsors any time soon, but it was really cool to learn about the possibilities out there. The social media and pinterest classes were so fun and inspired me to take more ownership of my social media. The keynote and growth class inspired me to set goals and go for them, full force.
Also, we got really cool goodie boxes! It was stuffed full of goodies made by small businesses and of course, the key sponsor, Bing!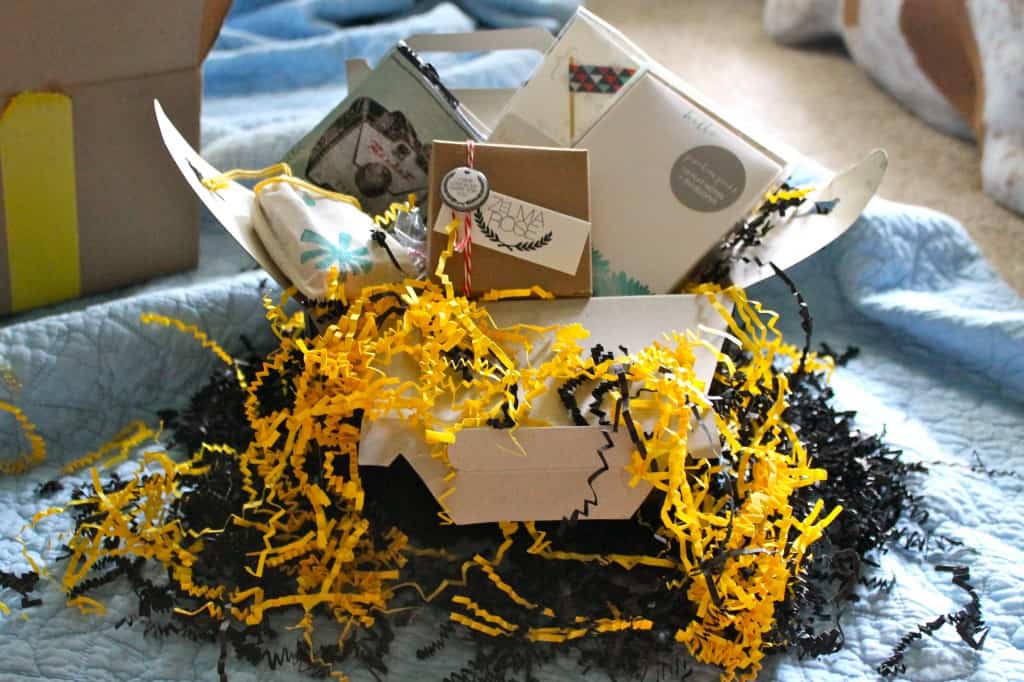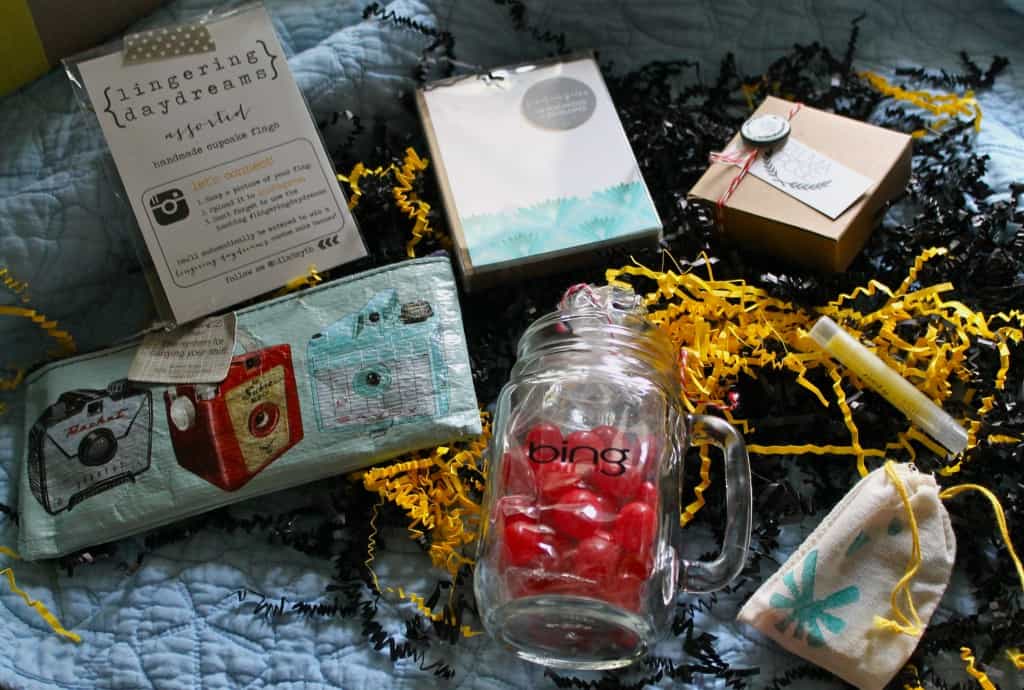 Alt was AMAZING! I had so much fun and would love love love to go to a conference in real life!
What did you do this weekend?!??