Hey guys! Are you working today? We are, but we're heading to Raleigh for the weekend to have Thanksgiving with family. We'll be going to two different Thanksgiving dinners on Thursday and Friday and there will be lots of people around, so we wanted to have a chance to cook some of our own Thanksgiving dishes by having a personal Thanksgiving with just the two of us at home. It was a great day filled with cooking and trying new things. We made a big assortment of foods for our Thanksgiving and had a great time. We filled our bellies with roasted chicken, asparagus, mashed potatoes, cranberry knot rolls, collard greens, pomegranate green beans and a cheesecake to finish it all off. Oh man, it was delicious and we have been snacking on the leftovers for lunch.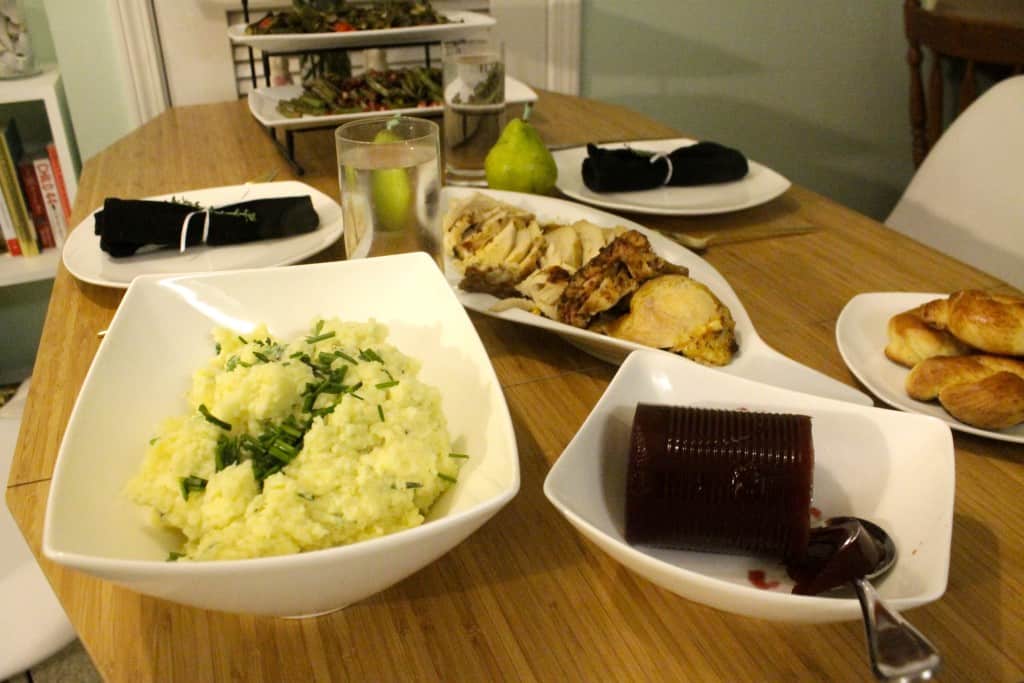 Sean insisted on the canned cranberry sauce and I allowed it since I knew that we'd get my mom's on Friday. I know, I know, who makes rolls from scratch and serves a can of cranberry sauce?!
It was important to me to have a variety of greens at our meal. The asparagus were simply roasted at 400 for 20 minutes, with almonds added at the last minute. This is my go-to vegetarian collard recipe, and I think the tomatoes make them look extra festive. I followed my favorite green bean recipe, but doubled up on lemon juice instead of soy sauce and added pomegranate seeds at the end.
Instead of a turkey, we roasted a whole chicken in the crock pot. Sean gave it a rub of salt, pepper, garlic salt, onion powder, paprika, and fresh thyme inside and out and we cooked it on low for 7 hours. It turned out perfect! When we sat down to eat we realized that we completely forgot gravy… oops!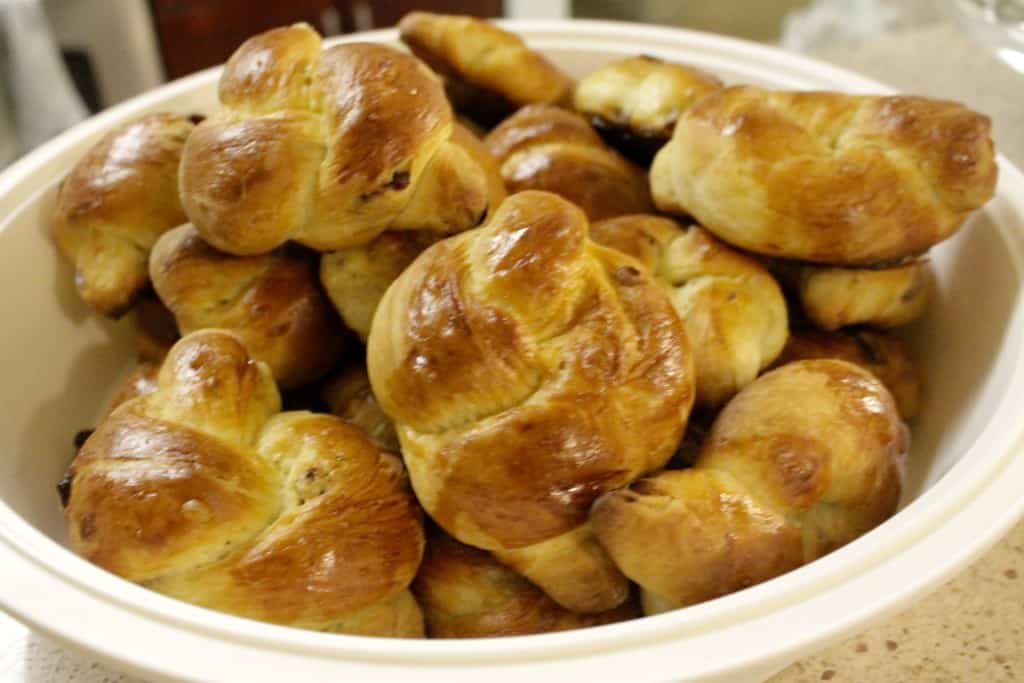 I made the rolls following this food network recipe. They have a great lemon tang.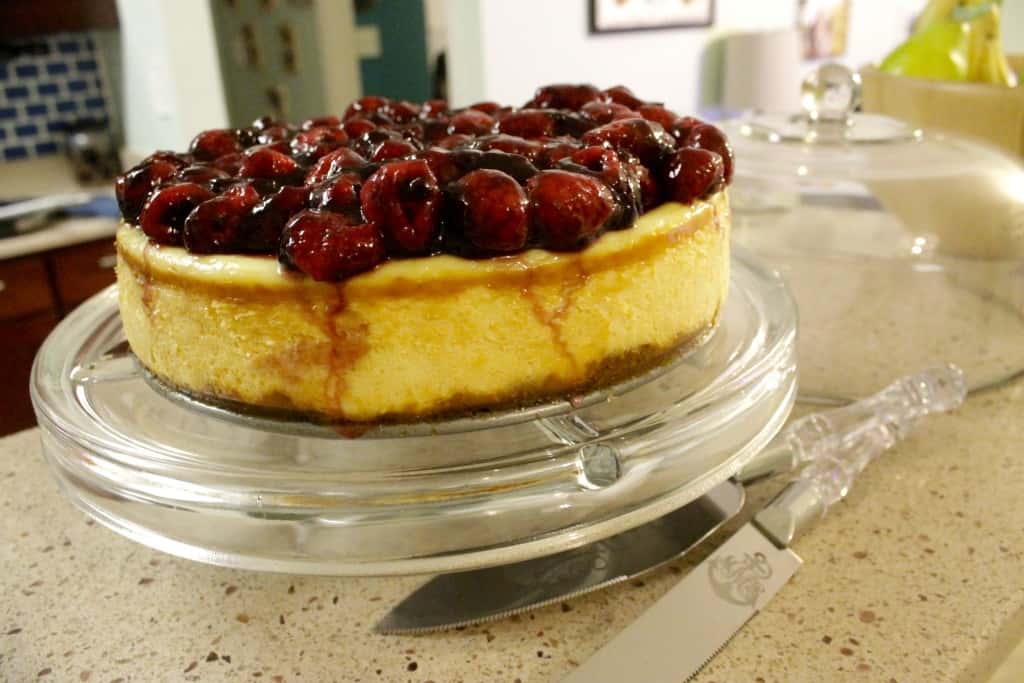 Sean didn't want any more pie (we've been doing a lot of pie lately) so I made my first ever cheese cake. It turned out AMAZING! I really really recommend this recipe, though I subbed greek yogurt for sour cream and did half vanilla extract, half almond extract.
It was a delicious dinner and we can't wait to start hosting our families for holiday meals at the home we hope to have by next year!