Now y'all know that I'm a Jillian Michaels girl, but at the turn of the new year I was craving a little change in my fitness routine. You see, even having over a half dozen different Jillian videos, I still felt like I had them all memorized.
So, at the heavy influence of Instagram, I decided to give Kayla Itsine's Bikini Body Guide a try.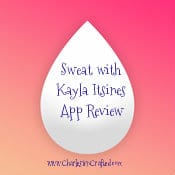 Kayla has a cult-like following for her female-targeted workout system. Previously, it could only be purchased as a PDF packet, but towards the end of last year she released an app called Sweat.
The app is free to download but actually using it will cost you $20 per month. I got an iTunes gift card for Christmas and thought that this would be the perfect use for it. There is a 7 day free trial so I ended up using the app for 5 weeks.
Here's what I thought: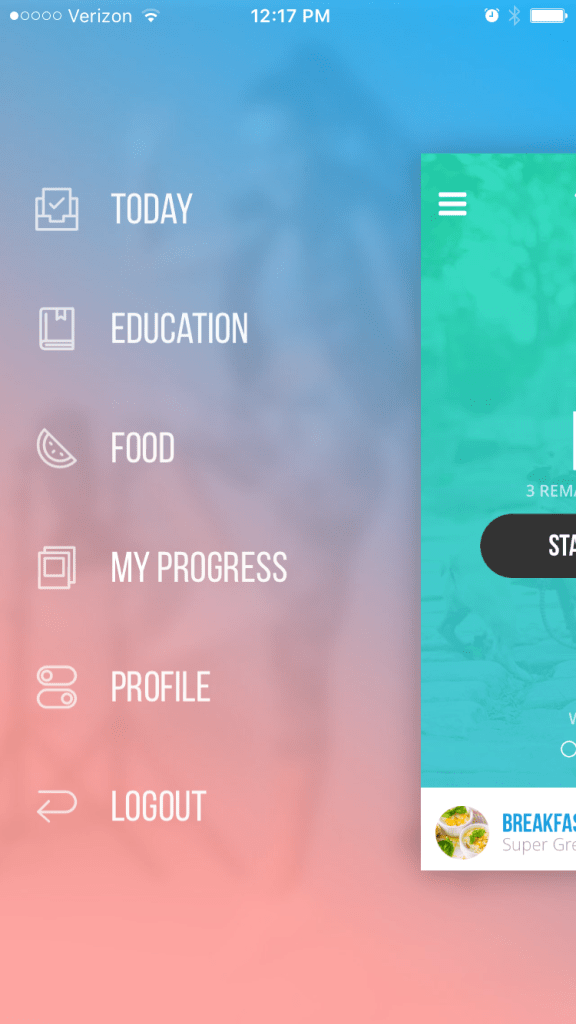 The app itself is beautiful when you first log in. You can clearly see what workouts you have done and what you have left for each week. You can also see a daily menu and a weekly grocery list. I honestly didn't follow the meal plans as I already have good eating habits, but the recipes appeared very basic (and had vegetarian and vegan options, which I love) and would be great for someone just starting out eating mindfully. She includes 2 snacks a day which is a great reminder not to starve yourself.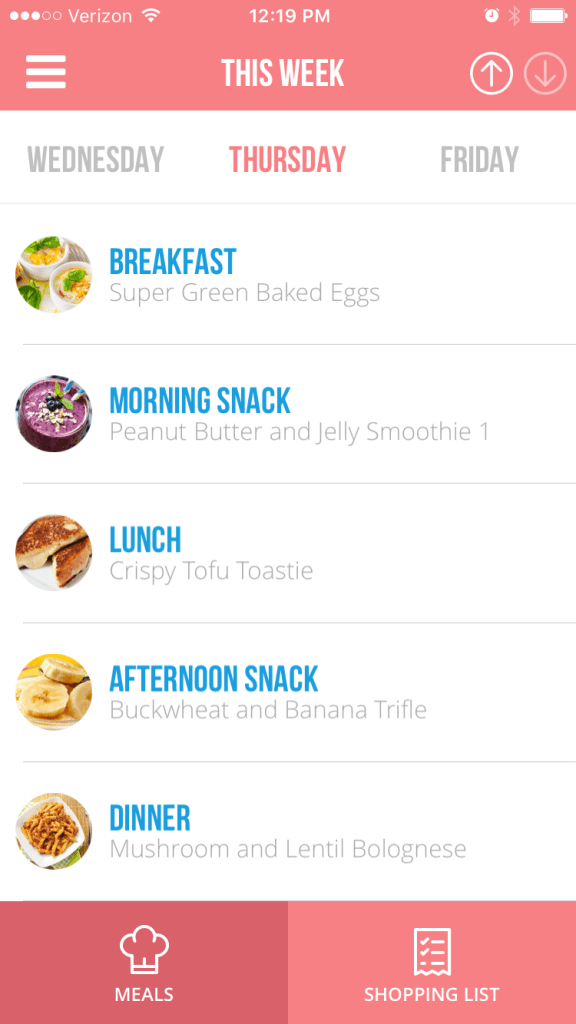 However, the highlight of the app is the workout plans. Within each workout, you can scroll through the exercises before you start and see diagrams demonstrating the moves. Unfortunately, when you start the exercise, there is only a timer, a list of moves, and silence. This is where the app is most lacking in my opinion – I am used to the sound of Jillian coaching you through each move. I didn't like the silence and having to read off the screen mid-workout.
The workouts consist of 3 strength trainings per week- abs and arms, legs, and full body. Each workout is 2 circuits of 4 moves each. You repeat each of the 4 moves as many times as you can in 7 minutes, then break for 30 seconds, then do the next circuit. You do each circuit twice for a total of a 30 minute workout.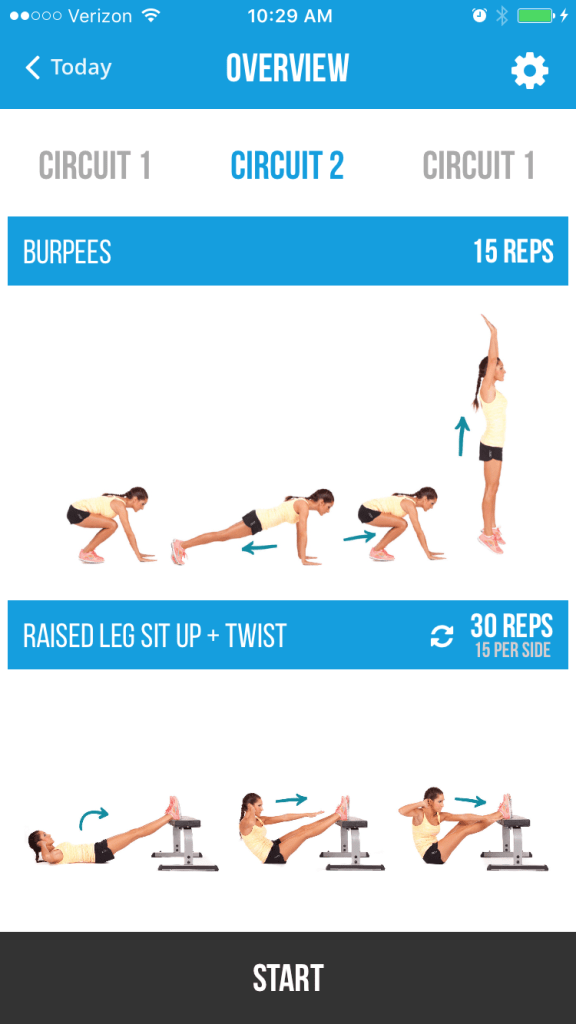 I guess that my biggest problem with the workouts was the repetitiveness of the moves. It just slams one muscle in a way that makes it hard to continue. While I am sure that this is a great way to build up that particular muscle, I personally prefer workouts with a bit more variety.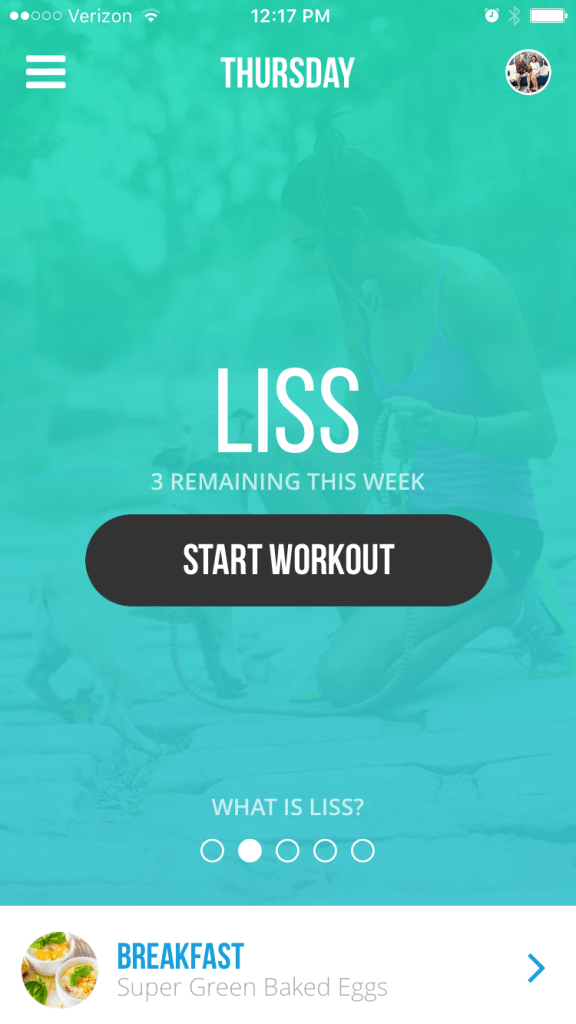 Other than strength training, you are supposed to do 3 "low intensity" cardio sessions (defined as 6km/hour) and one deep stretching workout per week. The app has a countdown timer for the cardio and specific instructions for stretching.
Some other features included in the app are meal plans, some educational information about fitness and healthy eating, and a really cool feature that lets you snap progress pictures and compare them to each other easily.
Overall, I see the appeal of Kayla Itsines – her exercise routines are short and straight forward and target the areas that many women want to work on. This could be a great system for someone trying to lose weight or get in shape with no clue where to start. For me, the static format (without any talking or video guidance) made it hard to stay engaged and I wouldn't use the additional features enough to make it worth the monthly subscription fee.
Have you tried Kayla's Bikini Body Guide or Sweat app?