This shop has been compensated by Collective Bias, Inc. and its advertiser. All opinions are mine alone. Thanks for supporting the brands that make Charleston Crafted possible. #LoveAmericanHome #CollectiveBias
As we get deeper into the fall season, we get off our our summer vacation-mode and back to the routines. Even though we aren't on a school schedule, fall still means that I have Junior League meetings and volunteer commitments and Sean is spending more time at the gym. When you get caught up in a routine, it's easy to get used to and over look certain things.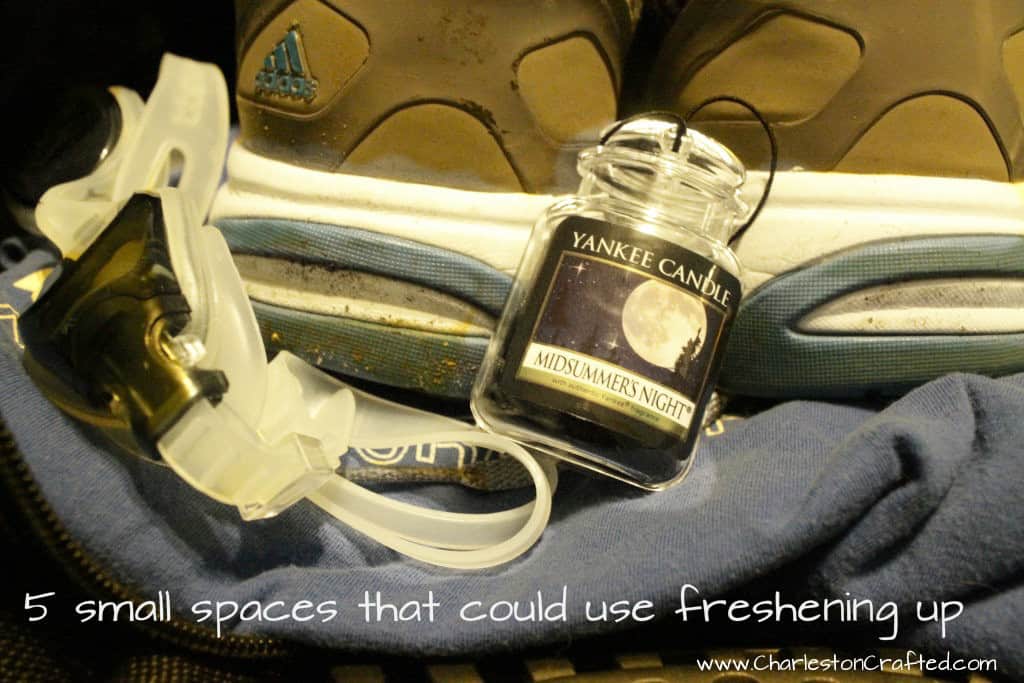 Like, how often do you wash your gym bag? Clean your hamper? Freshen up your car? It's easy for it to get stinky. That's why we are so excited to pair with Yankee Candle® brand and Walmart to share five small spaces that you might not have thought of freshening up their fragrance.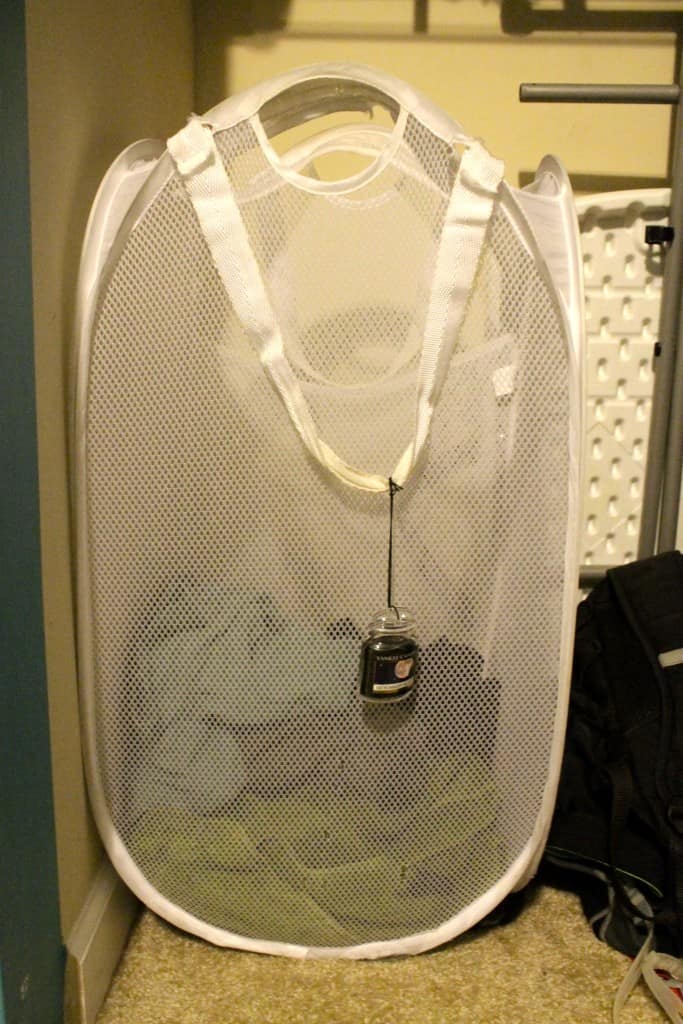 Your hamper – Dirty clothes are just that – dirty! They could be sweaty or worse, and if you store your hamper in a closet, the small space can get really stinky really fast. Attach an air freshener to your hamper itself or hang one from a closet rod to really improve the fragrance.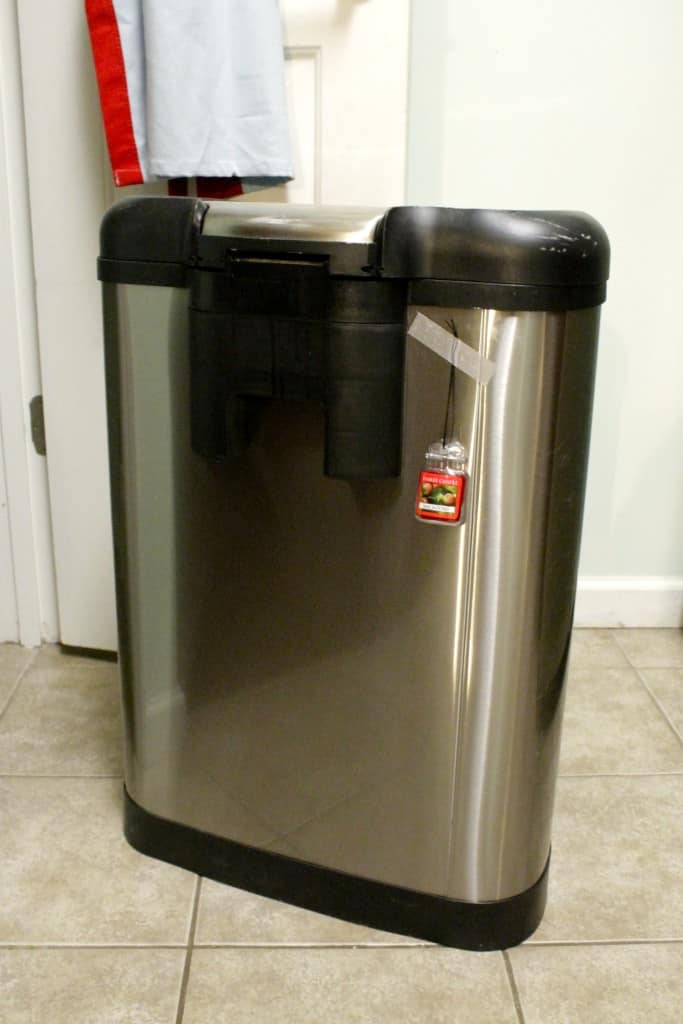 Inside the trash can – Trash cans are obviously stinky – especially in the kitchen. Place an air freshener nearby (we taped ours directly to the back!) to mask some of those foul odors.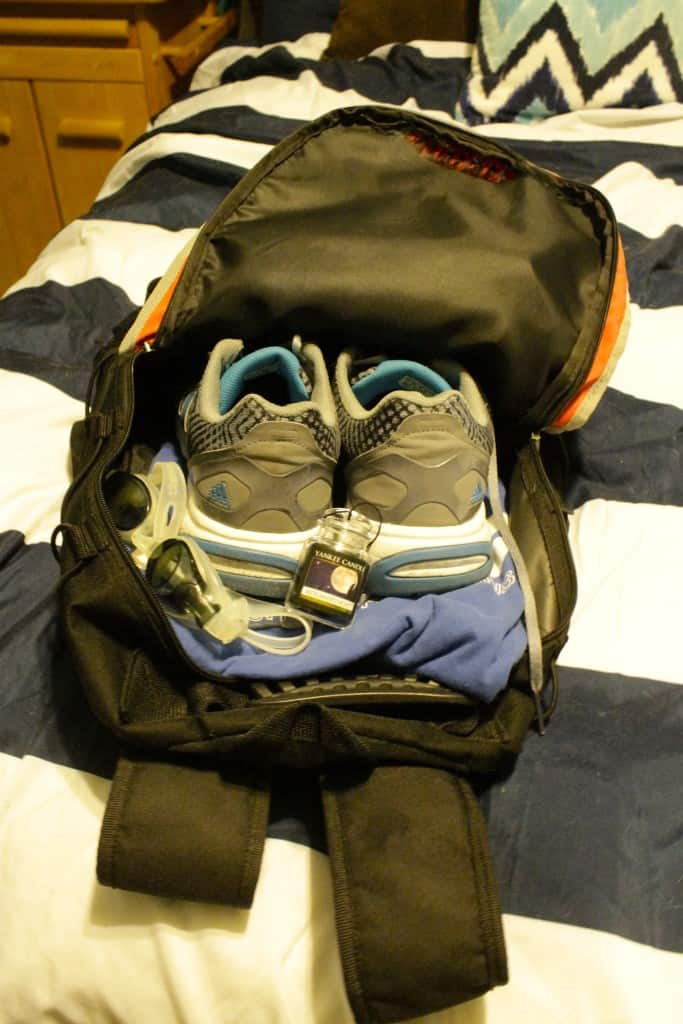 Your gym bag – Gym bags can really get stinky – especially if you keep dirty clothes and shoes in there. An air freshener goes perfectly in a small compartment or even in the main section of the bag to keep everything smelling fresh.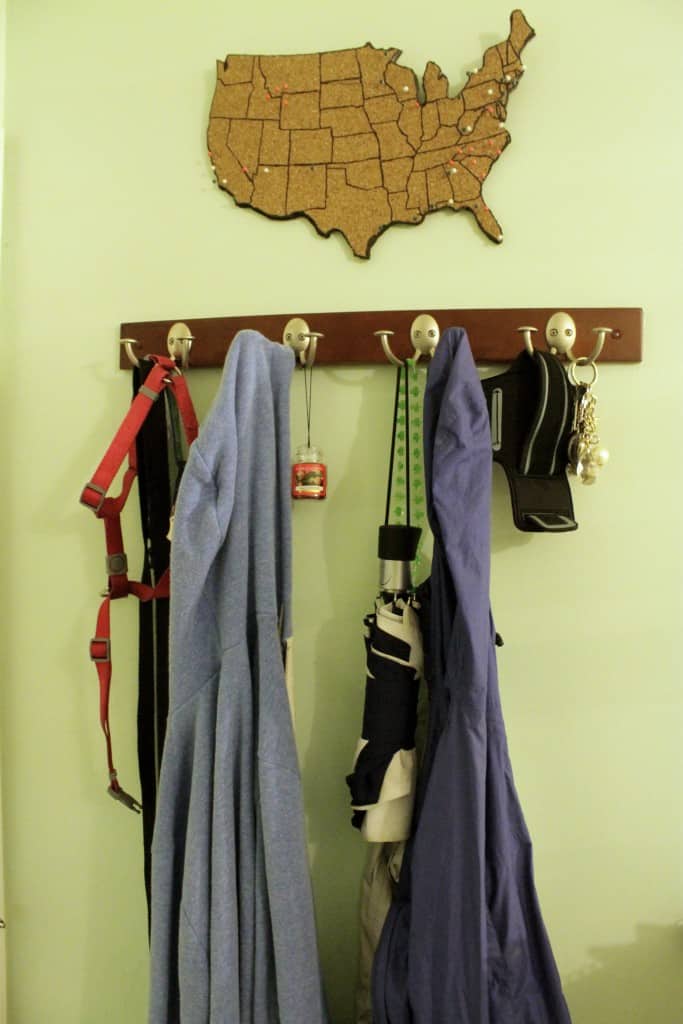 The entry way – There's nothing worse than walking into someones house and it stinking. Discretely hang an air freshener from coat hooks to have a fresh scent greet guests every time.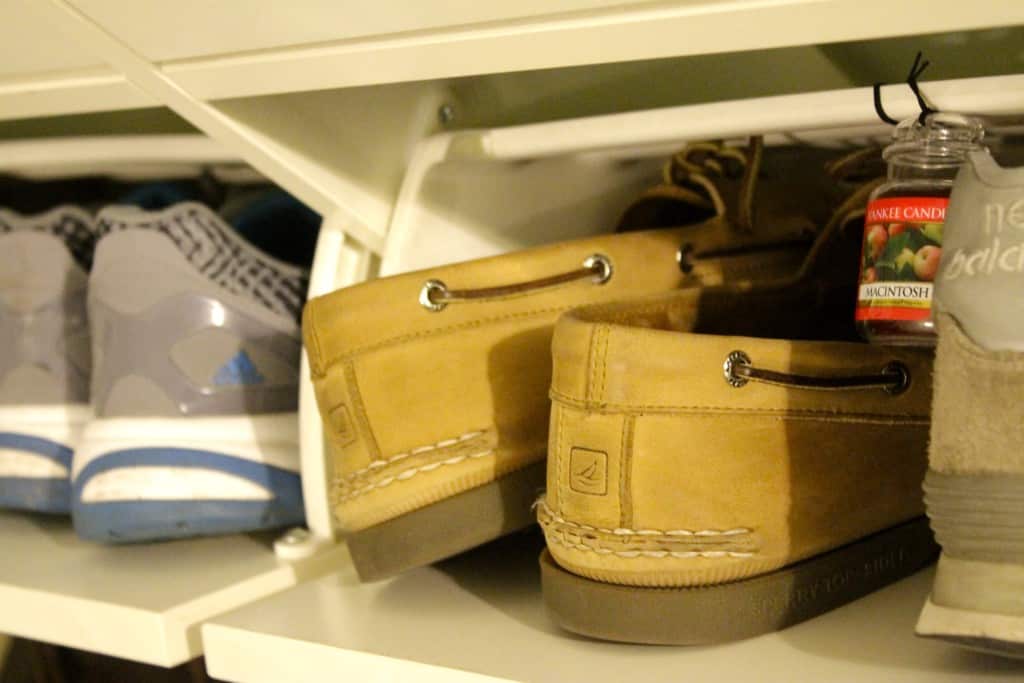 Shoe storage – Shoes can be a serious source of funk. If you have dedicated shoe storage, consider placing an air freshener inside so you aren't smacked with the stink each time you open it up.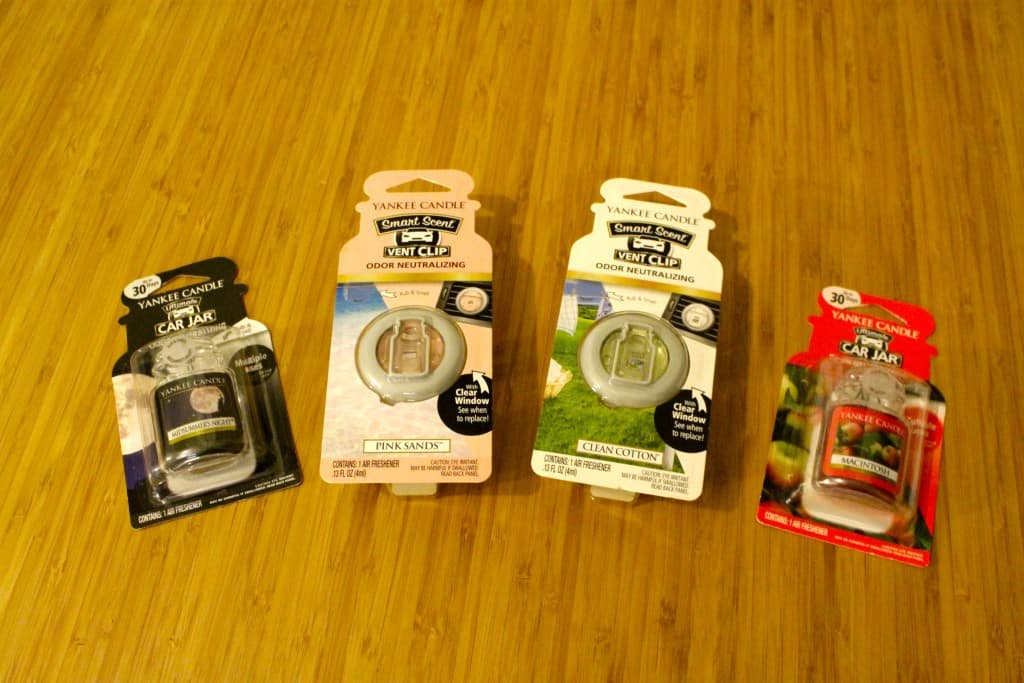 Yankee Candle® brand Smart Scent Vent Clips and Car Jar Ultimates come in four fragrances: Pink Sands, Clean Cotton, Macintosh, and Midsummers Night and are available in car jars (which can free-stand or hang) and vent clips for your car.
They are easily available in the automotive section of your local Walmart, and at under $5 a piece, make it super convenient to freshen up your small spaces.
Where in your home could use a little freshening up?