I'm a big fan of the Cesar salad. Believe it or not, I spent a huge chuck of my youth as a (vegetable hating) vegetarian & ordered a lot of Cesar salads at restaurants. Now, I prefer salads with a higher topping ratio (like a taco salad, cobb salad, fruit and nut salad, or asian salad). In fact, click here for all of the salad recipes that we have shared.
However, as far as side salads go, I'm still impartial to the Cesar. Especially paired with pasta or a heavy starch, a good Cesar can be delicious and can fill you up so you eat less entrée. However, it can also be laden with fat and calories. Here are a few tips I use to try to keep them not-so-bad-for-you yet delicious:
1. Chiffonade your lettuce- I feel this way about all salads, but especially a Cesar. You don't want a huge, lettucey bite. Chiffonading means to chop the lettuce into thin ribbons. This makes each bite more delicate & flavorful.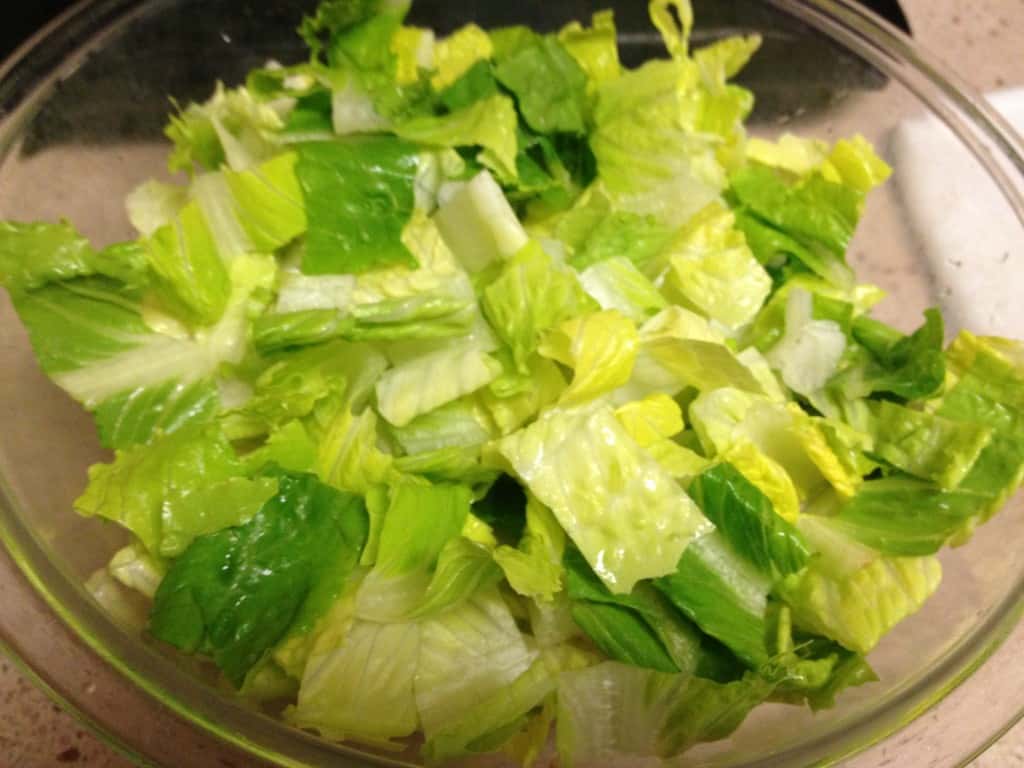 2. Use a light dressing- I like Kraft Cesar Italian. I add a small amount and toss, then add more if I need to. You want the leaves to be just barely coated. Too much dressing will get it soggy quickly.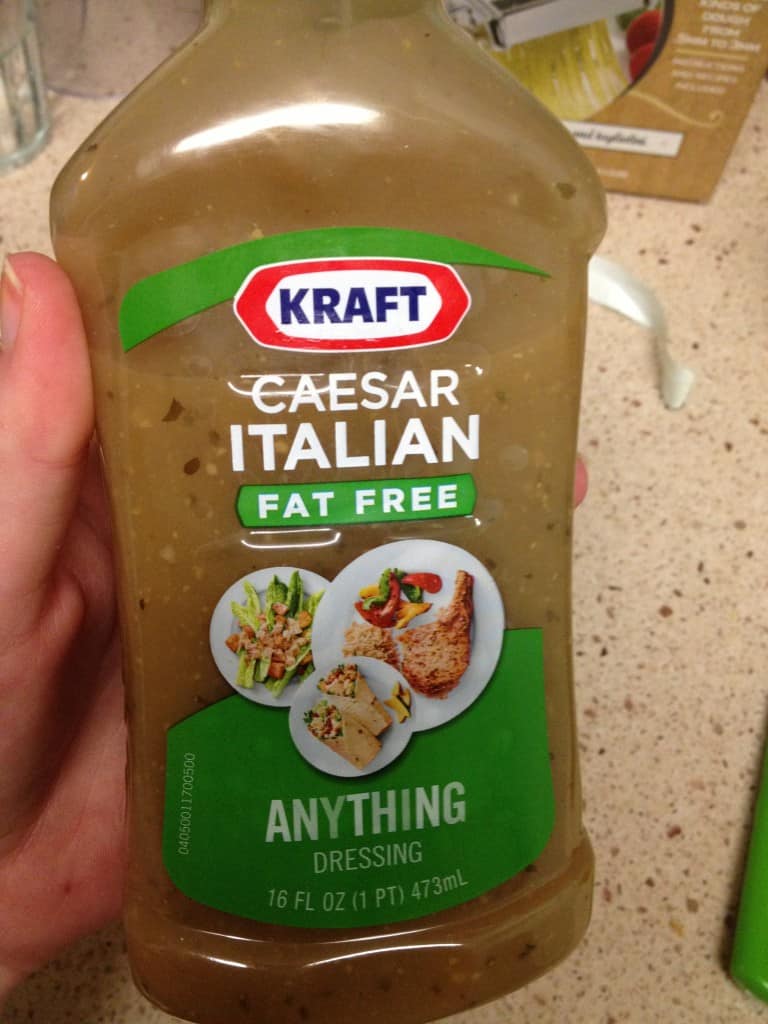 3. Add extra parmesan and pepper- After you dress the salad, load it up with extra grated cheese and pepper. Just like when they grate it for you at the restaurant, this will add some really nice extra flavors. Toss it in and make sure its really well mixed- you don't want anyone to get an overly peppery bite, but you don't want anyone to miss out, either.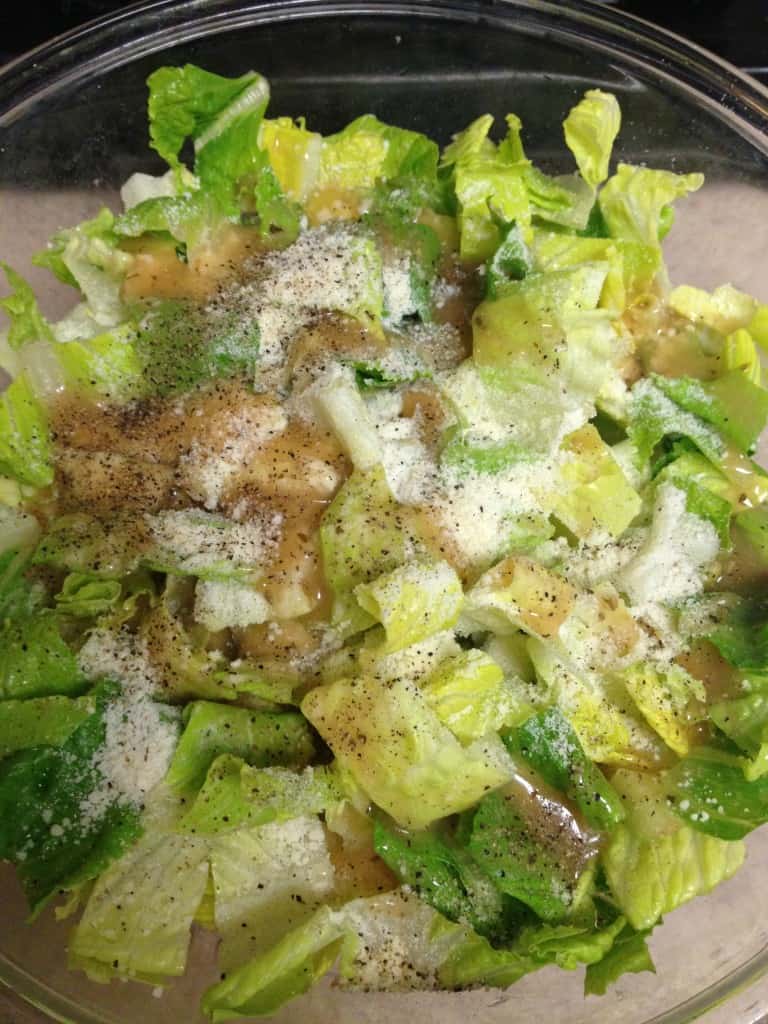 4. Make your own crutons- I usually skip crutons, but on a cesar, you really can't go without. I save calories and money by making my own. I take a slice of wheat bread, lightly spray each side with Pam, and sprinkle on garlic and onion powder. Toast until crunchy then cut into squares. One slice makes 2 side salad's worth.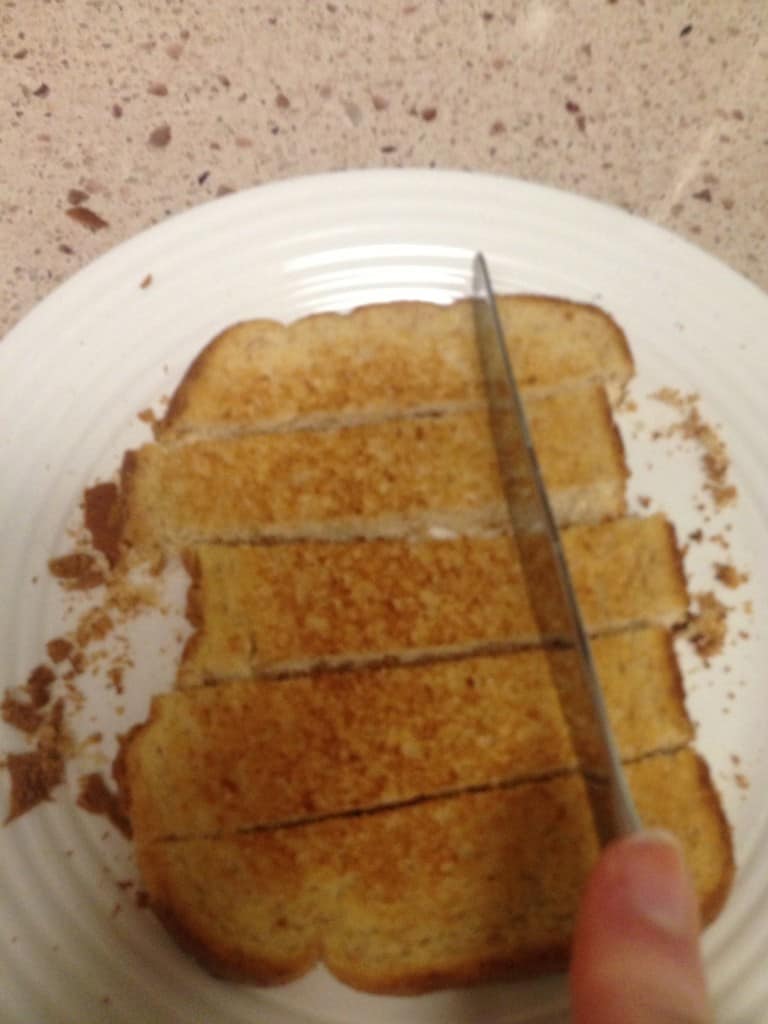 5. Chill, chill, chill! I love nothing more than a cold cesar salad served in a cold bowl. After you've tossed everything (except the croutons), go ahead and plate the salad in individual bowls and stick them in the fridge. This will let the lettuce stay crisp & get the bowls cold – an awesome touch. At the last minute, top with croutons and extra parmesean.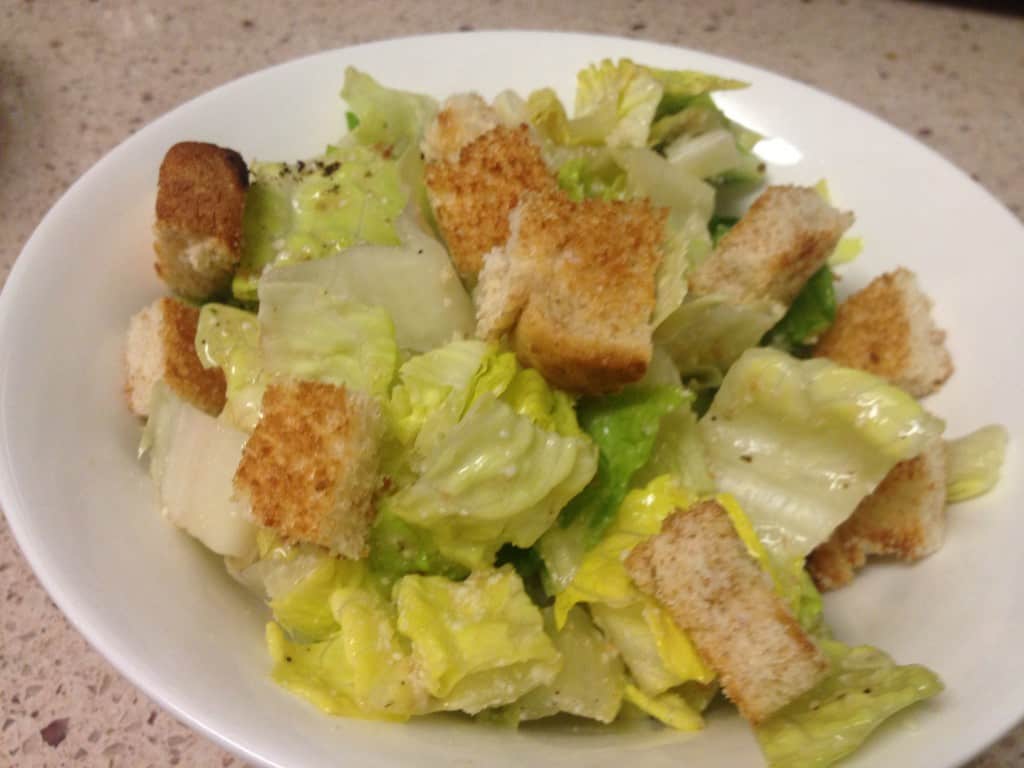 Cesar salads can be plain and boring, but these five tips keep them fresh!
What's your favorite side salad?