If you're like us and run a business, brand or blog Instagram page, you're probably interested in tracking your Instagram analytics. Since Instagram doesn't have its own native analytics function, we have to turn to third party sources. For years, we've been using Iconosquare to run our reports and tell us how our posts are doing. Unfortunately, Iconosquare recently switched from being a free platform to a paid platform. If you don't have the budget to pay and are looking for replacements, here's the three best websites we've found for free Instagram analytics.
3 Best Websites for Free Instagram Analytics
Squarelovin
Squarelovin is the one I like the best. It is very, very similar to Iconosquare, with the same layout and statistical analysis. It will show you an overview for all-time and monthly, as well as pull up your Instagram feed like Iconosquare did, allowing you to view/like/comment on posts from there. The analytics for all-time are great, showing you your most liked and most commented media ever, as well as your trends and best times to post to get engagement with your fans.
Squarelovin also breaks down your posts individually by how often you post, when, what filters you use, etc. The only downside is that the monthly analysis doesn't start right away. You have to log in for the first time and it won't be until the second month that you get your month over month statistics. However, I will be using Squarelovin as my primary Instagram analytics hub going forward.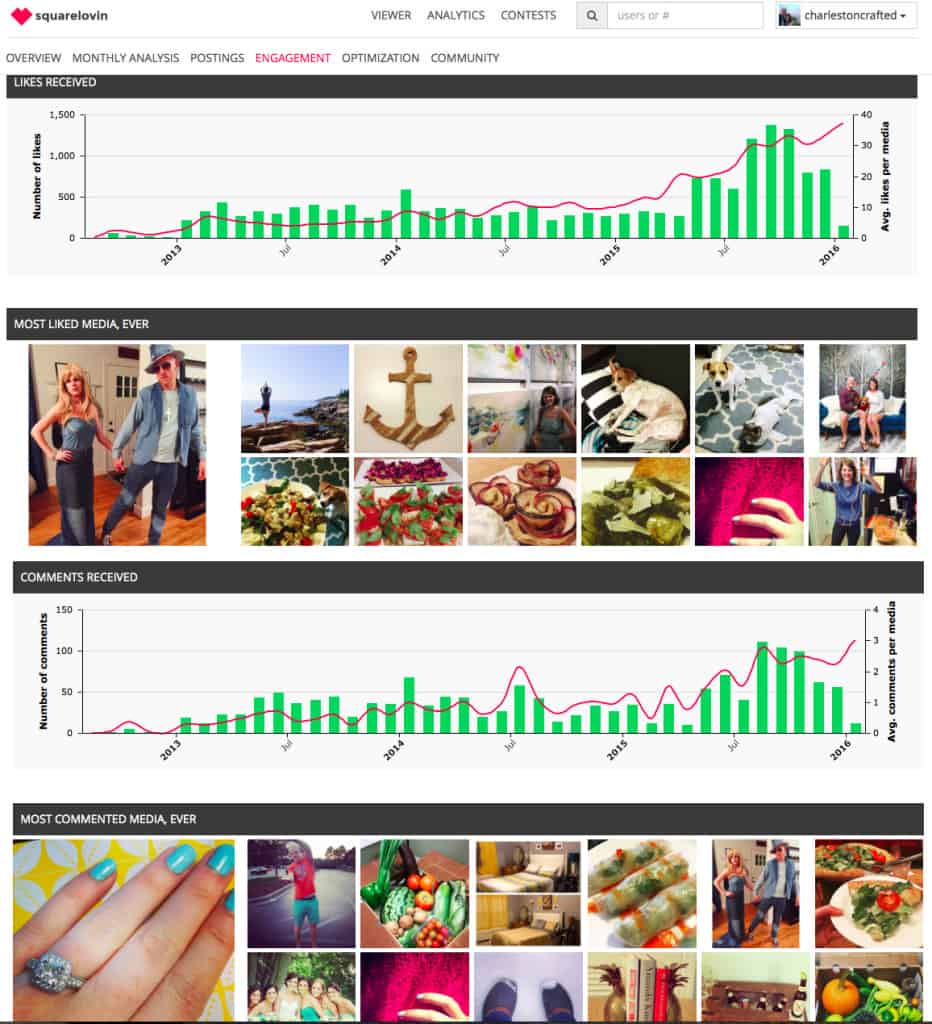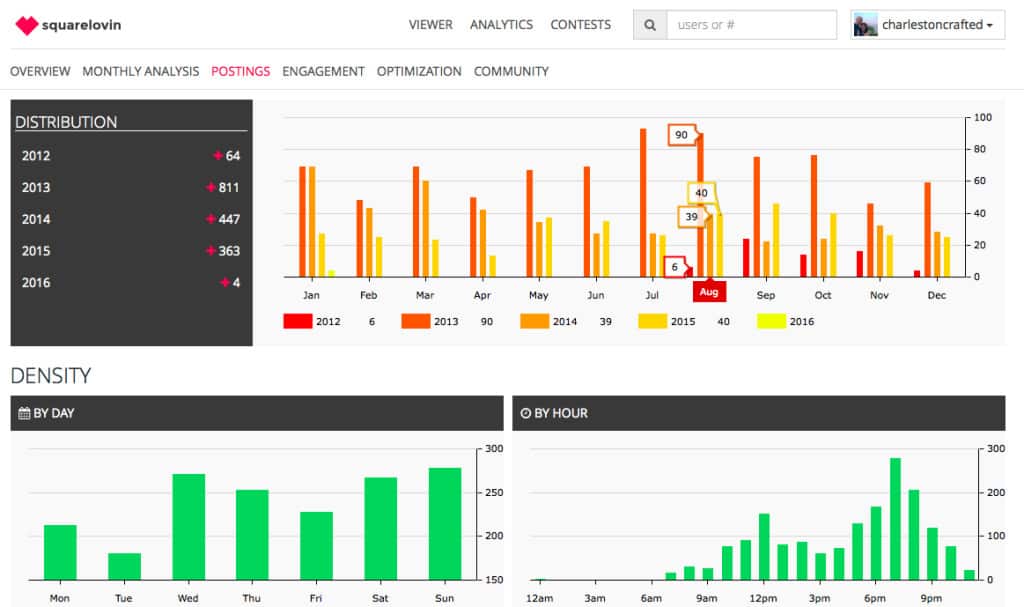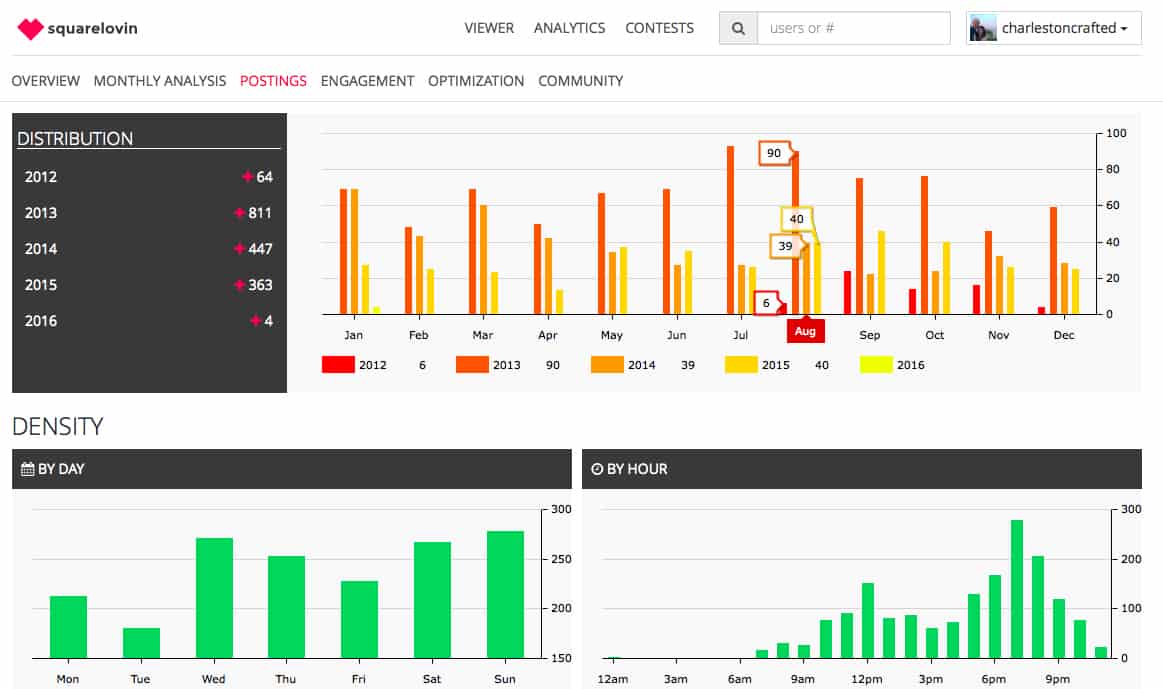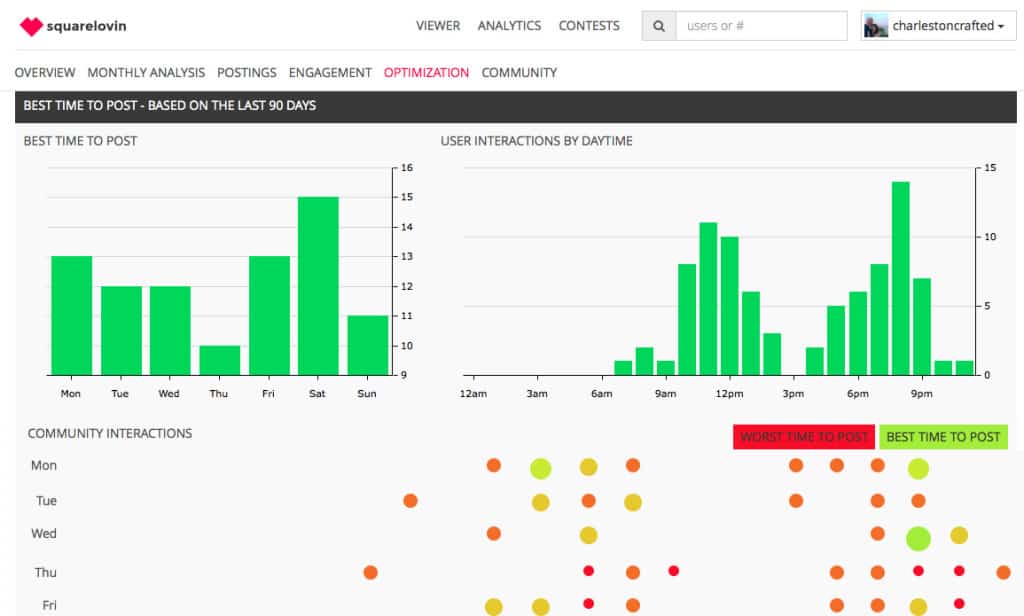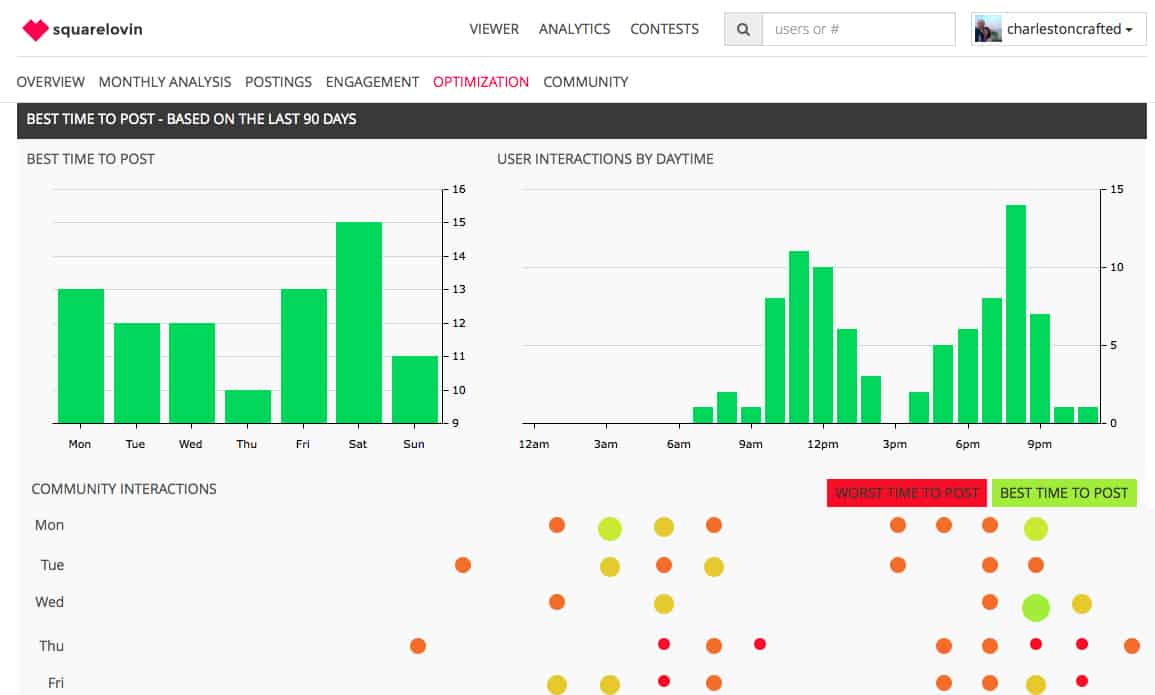 Simply Measured
Simply Measured is by far the most detailed and analytical, but it does your stats over the last two months and there is no filter. After your report is generated, you can view it online or export to Excel or PowerPoint. It takes about 10 minutes to generate your report, which is broken down into charts, a scorecard and an appendix of your posts during the two month span. The charts give you analytics on your engagement, top posts, optimal time to post, keywords that have the most engagement, and the top locations from where you've posted.
The scorecard gives you most of these numbers over again in a clean spreadsheet. The appendix gives you a list of all your posts in the two month span and lists them in order of total engagement. If you love numbers and charts and in-depth analytics, Simply Measured is the way to go. If you want more, you can sign up for their $500 a month plan.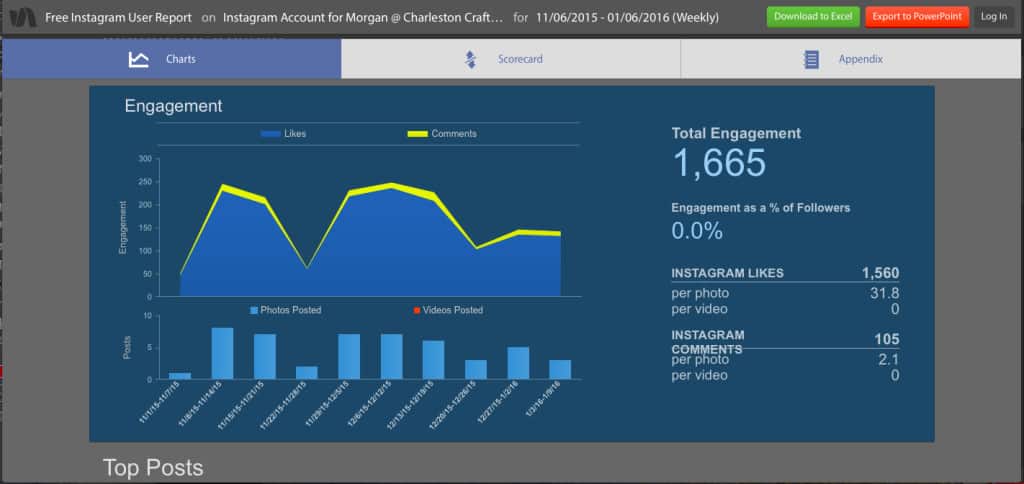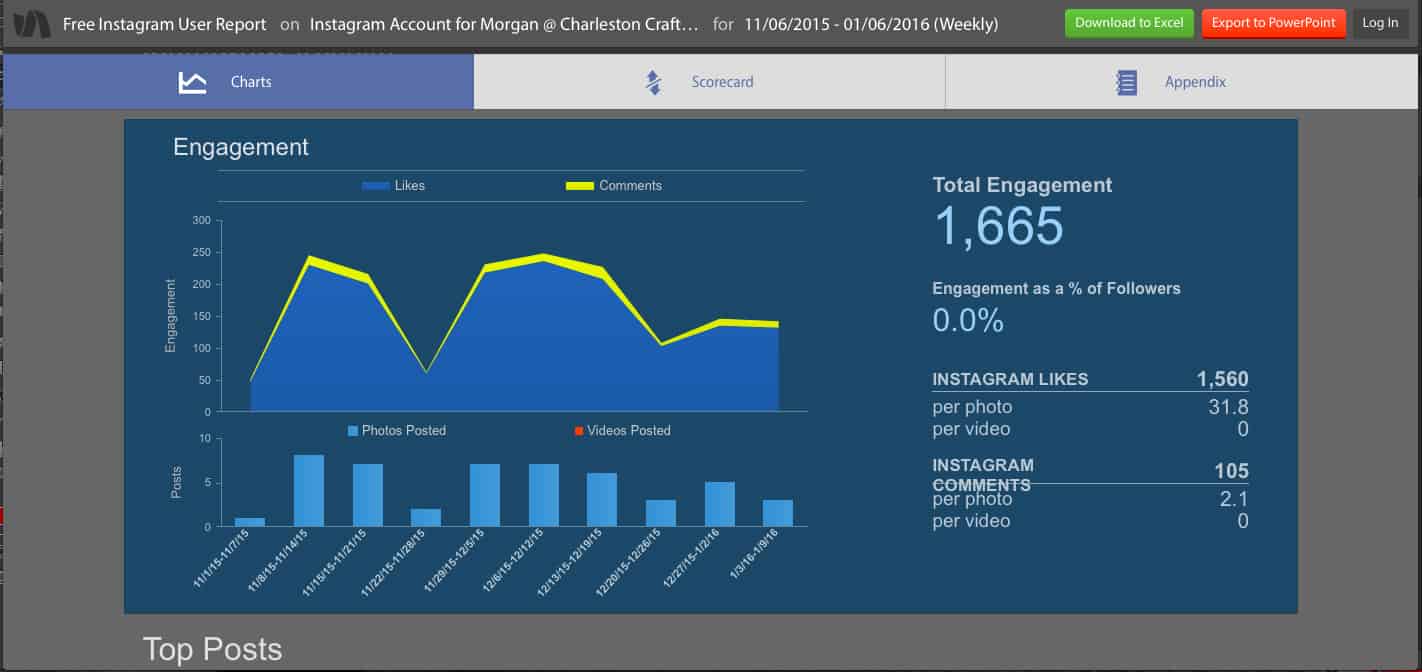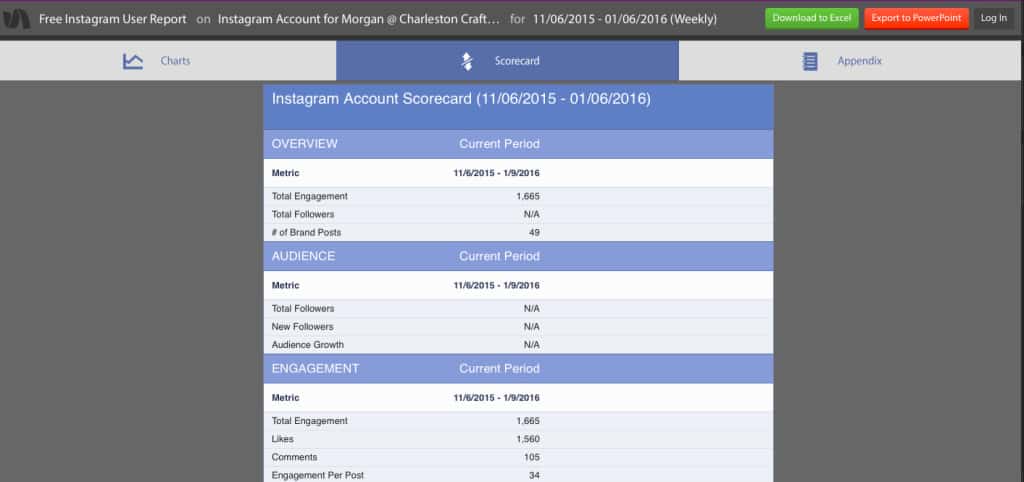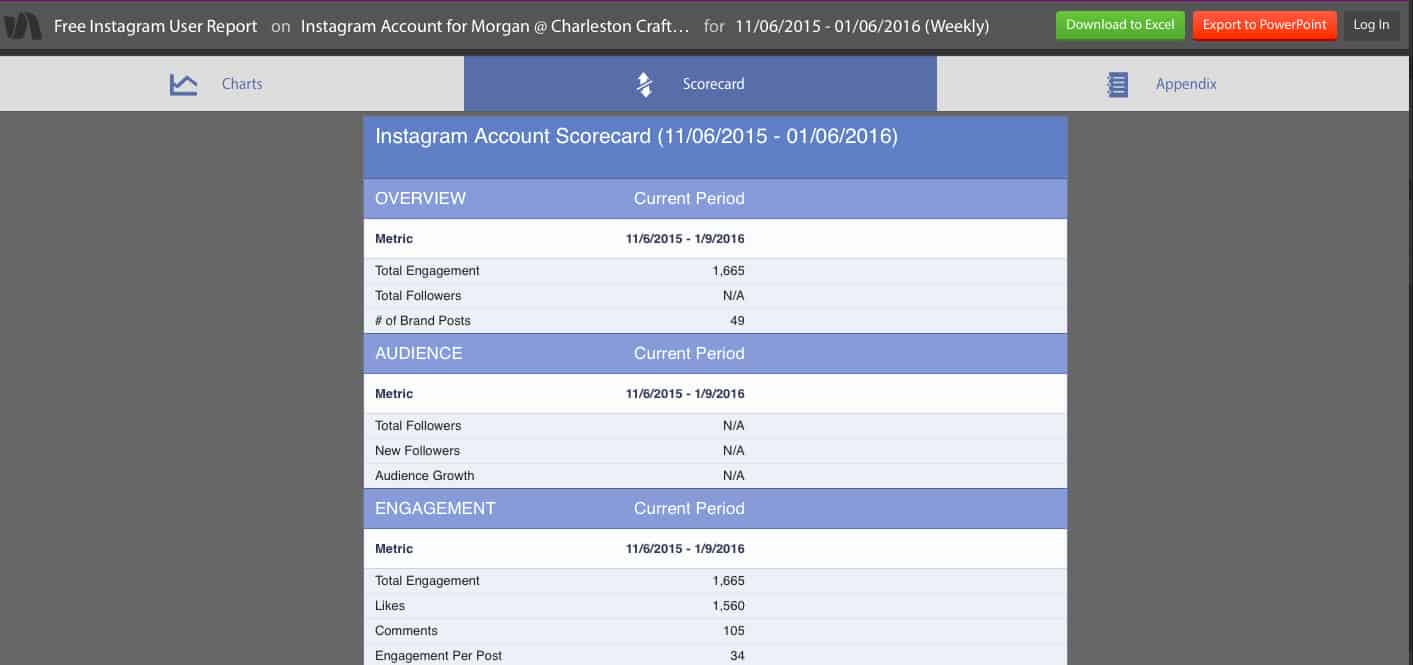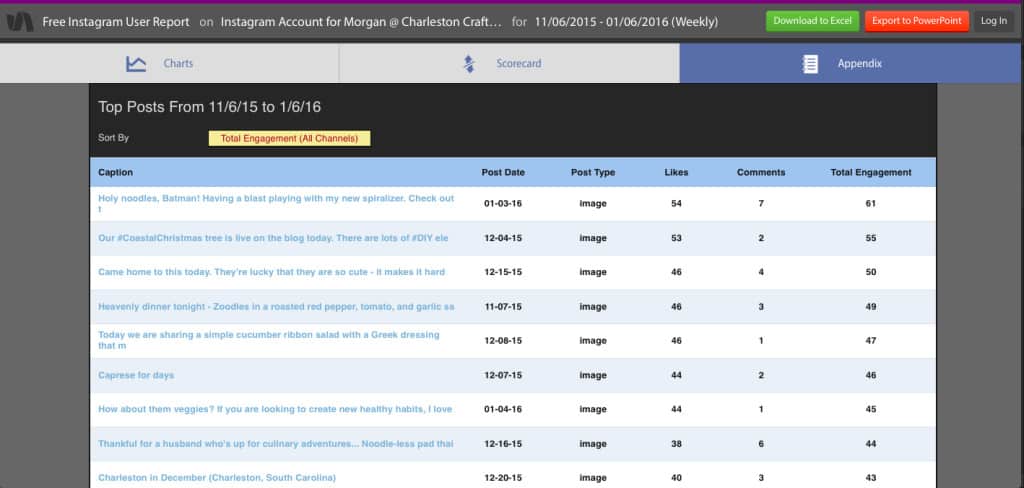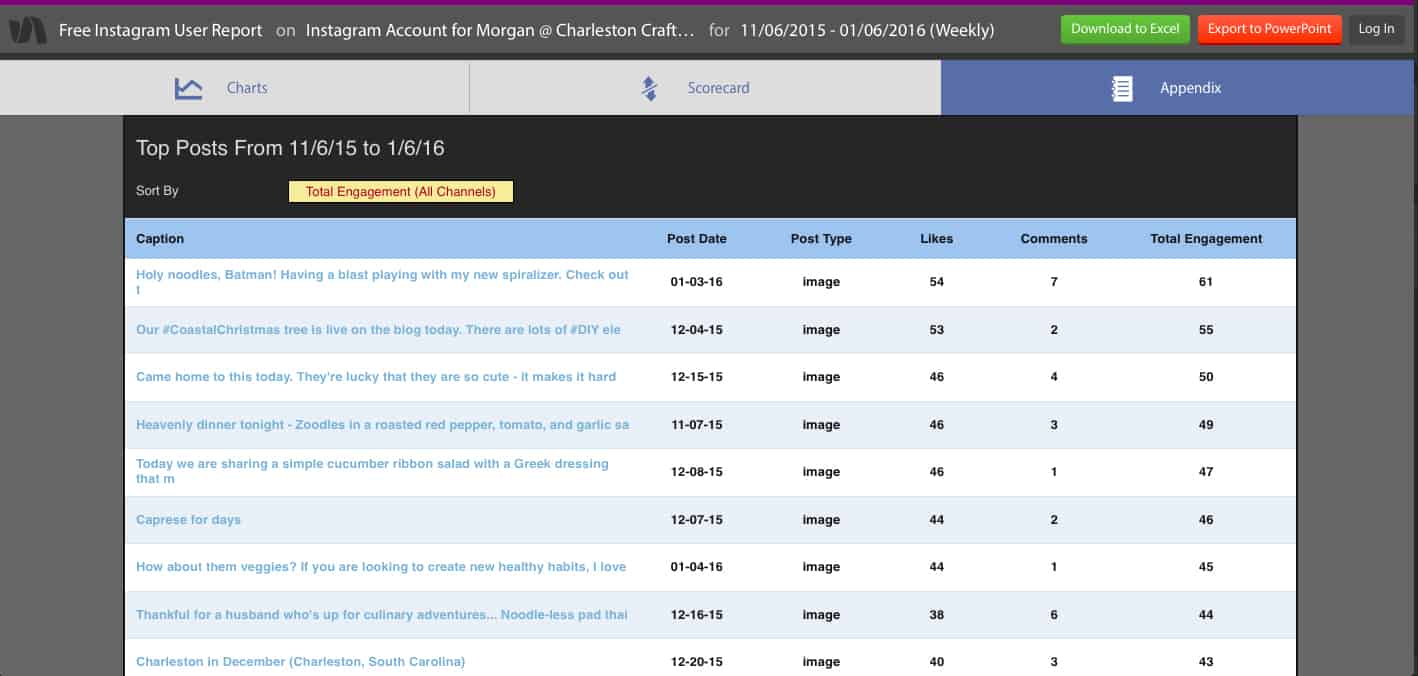 Union Metrics
Union Metrics provides you with some really good analytics… and they do it really fast. It takes less than a minute to get your stats together. The analytics go back one month from the day you run the report. Union Metrics tells you the best time to post (based on when you get the most engagement from followers), who your top fans are (based on number of times they have liked your posts), what hashtag you use that gives you the most clicks and engagement, and what your most and least engaging posts were (based on total likes and comments).
Union Metrics gives you a great overview of what works best for you to get engagement, but doesn't dive real deep into it. You can upgrade to a full version for more analytics for $99 a month.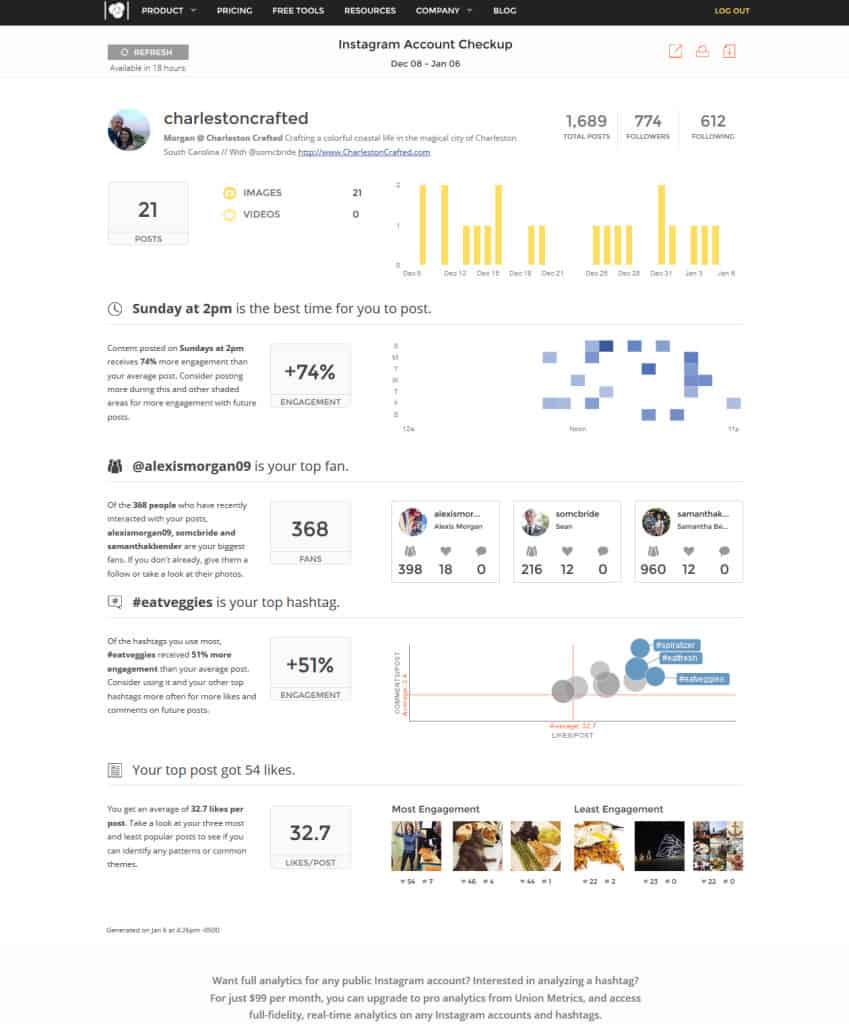 We hope you find this blog post helpful going forward when looking for free Instagram analytics!