Truly, I am not that into decorating for random holidays. However, I have really been letting myself get into wreaths lately (did you see me on Facebook live making one recently?) asa a fun way to decorate my front door. Whether you want to make them or buy them, wreaths are a fun and relatively low effort and low cost way to share a little holiday cheer. I have gathered a variety of Valentines Day wreath ideas for you including some that you can buy and some that you can DIY! They include flowers, mesh, felt, and fabric! So, here are some of my favorite Valentines Day wreath ideas!
AMAZON
tulips // felt // peonies // roses // lavender heart
ETSY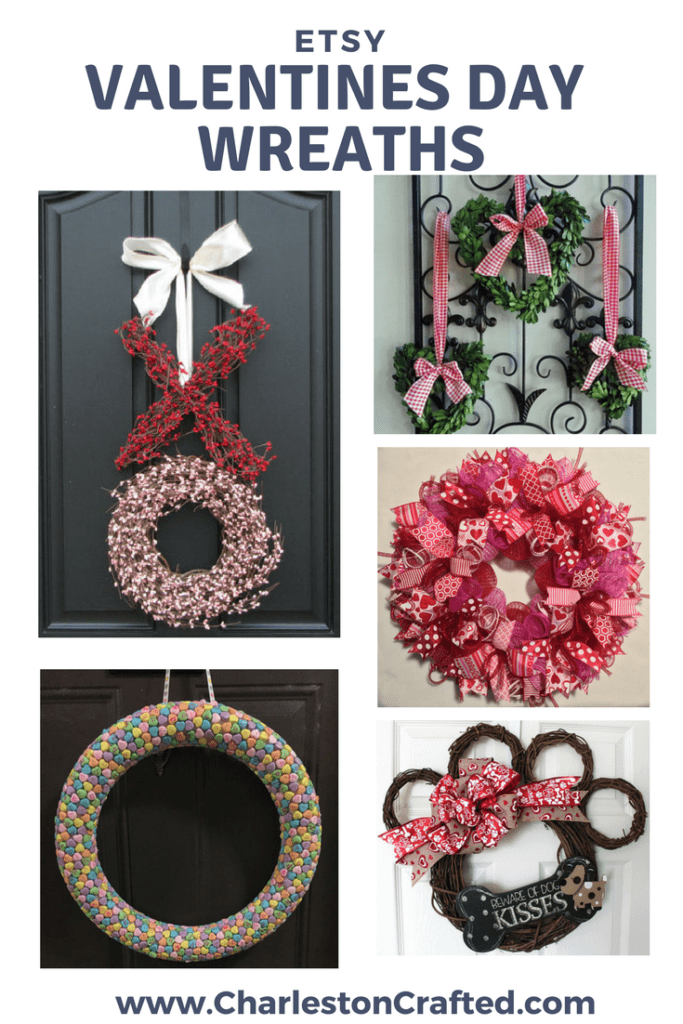 boxwood hearts // XO berries // ribbon // candy hearts // dog lovers
DIY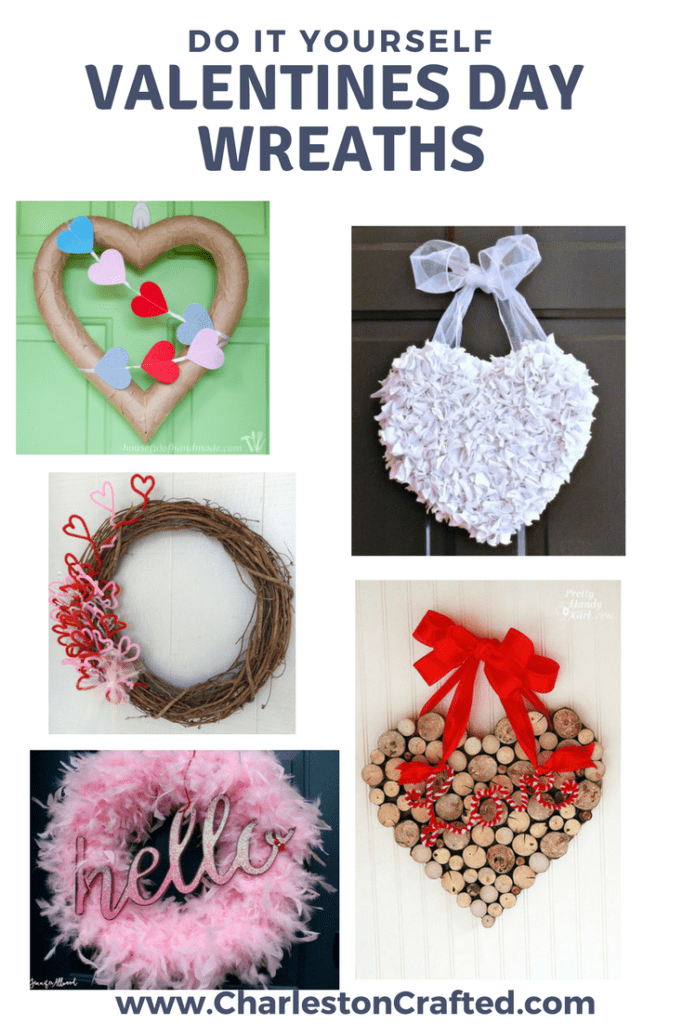 rustic paper // t shirt heart // pipe cleaners // feathers // wood slice
This post contains affiliate links, which means that if you click through and make a purchase, we receive a small percentage of the sale. Thanks for supporting Charleston Crafted!