We go to trivia downtown pretty much every Tuesday night, and every time we go, we have to walk past The Grocery and have always wanted to see what it was about. It looked like a casual-fancy restaurant, so we put it on our 101 in 1001 list and decided to go for our second anniversary this year!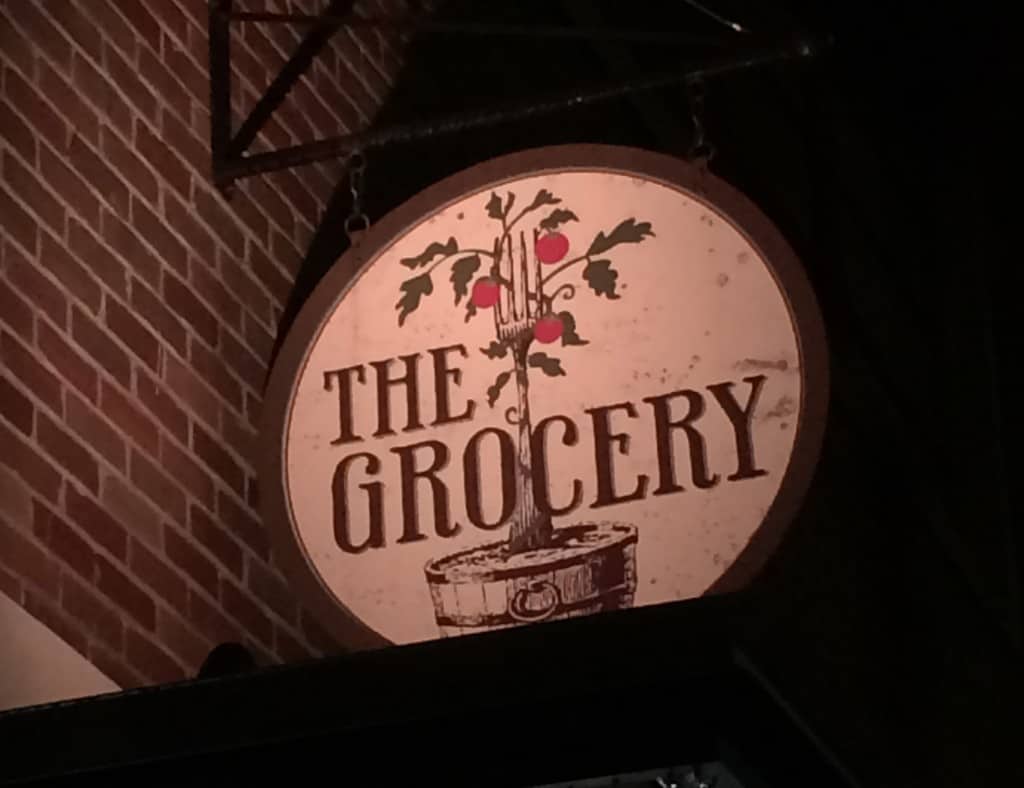 The restaurant is in what looks to be an old warehouse or department store, with high, exposed ceilings. Besides tripping on the way in the front door, the layout was nice and inviting. We were seated at one of the tables down the middle row of the restaurant in really comfortable chairs. I only mention that because the chairs on the outer rows were wooden with no padding.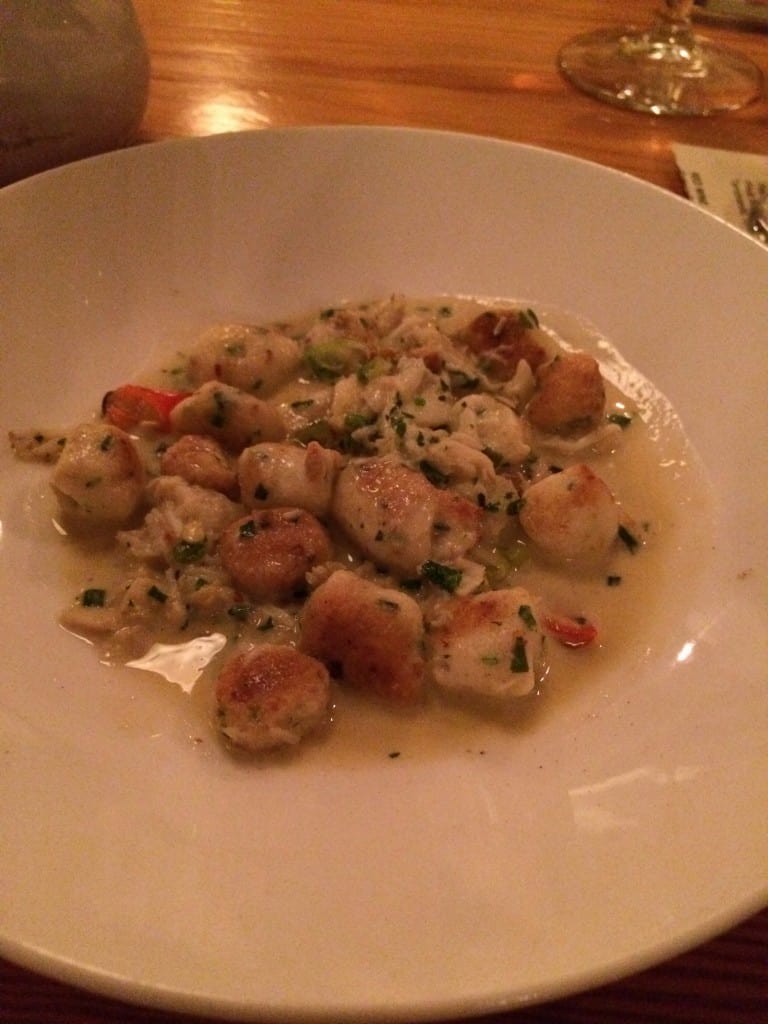 For our appetizer, we ordered the Blue Crab, Cornmeal-Bacon Gnocchi to share. It was a small portion, but definitely one that was a good starter. The gnocchi was very tender and melt-in-your-mouth. The cheesy, potato/pasta was the perfect way to kick off our meal.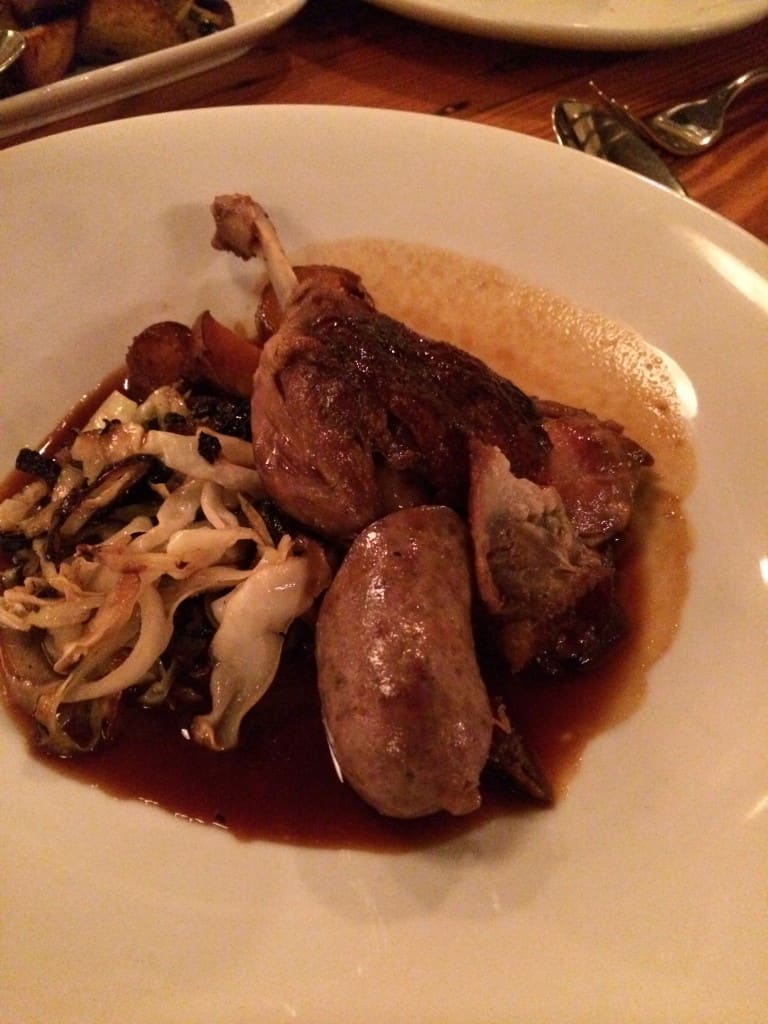 For my meal, I chose the Duck Confit and Sausage. The duck literally fell off the bone when I poked at it with my fork and it was very tender and delicious.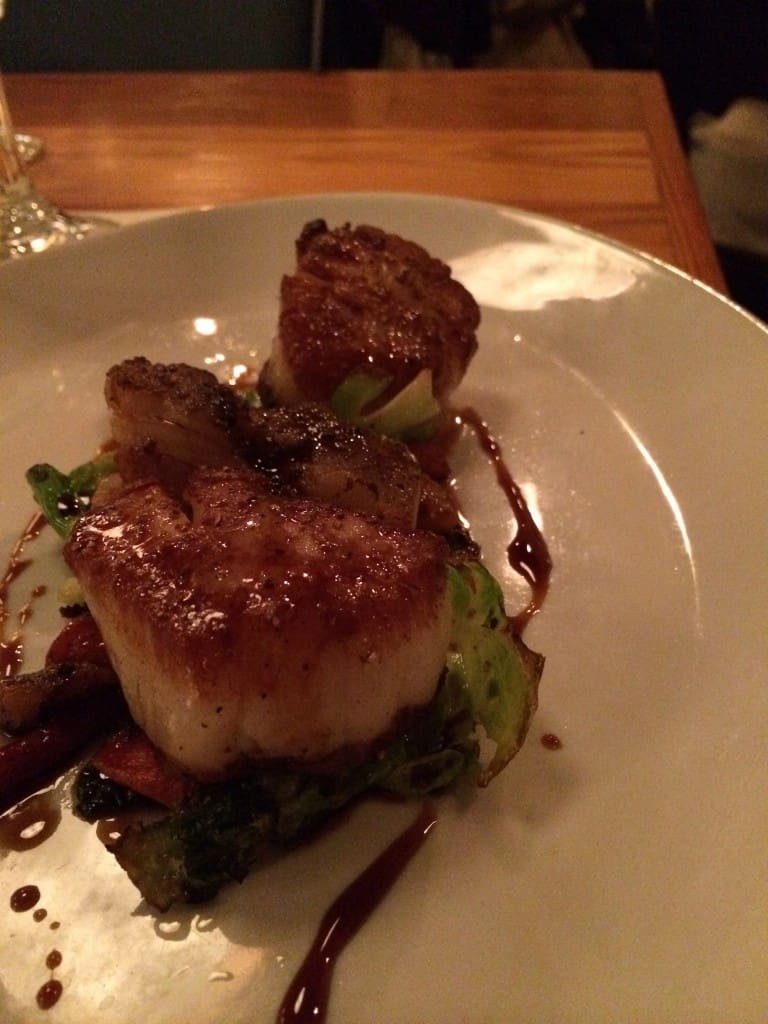 Morgan chose  the Seared Scallops and Pork Belly. I'm pretty sure scallops are her favorite food, even though we've never made them at home. They were seared perfectly and were very tender as well. Scallops are one of those foods that it's probably best to let the pros cook, and they really did their job at The Grocery.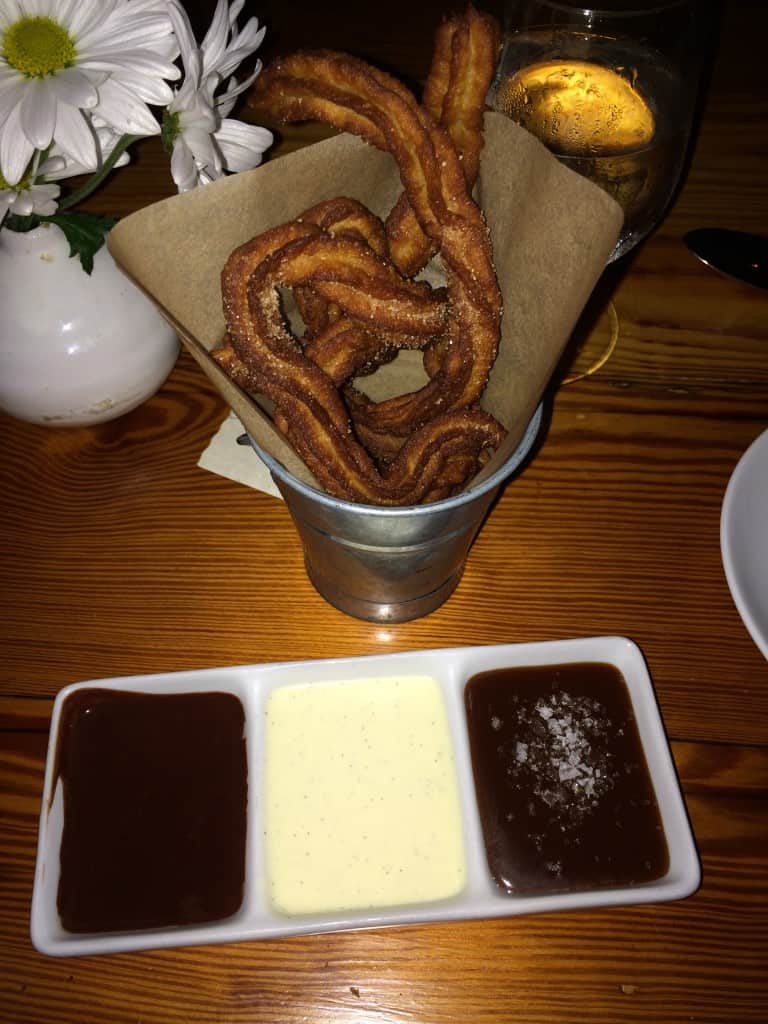 Potentially the highlight of the night was our dessert of churros with white chocolate, dark chocolate and caramel dipping sauces. The churros were a great mix of soft, yet crunchy. They well-seasoned with cinnamon and dipping was great. The sea-salted caramel was the favorite sauce of both of us and was a great cap to the night.
While the food we had was quite good, Morgan and I both agree that we unfortunately probably won't go back. Why? Just because there wasn't really much else on the menu that either of us would want to order. The food we got was good, but we didn't see anything else that we thought we would enjoy if we went again. But hey, it was a great anniversary dinner.
What's your anniversary spot to eat in Charleston?