Sean's and my birthdays are only 2 weeks apart. As a celebration, he surprised me with a Charleston Harbor Dinner Cruise with Spirit Line Cruises. We booked our reservation for a Wednesday night, and it ended up being the perfect weather.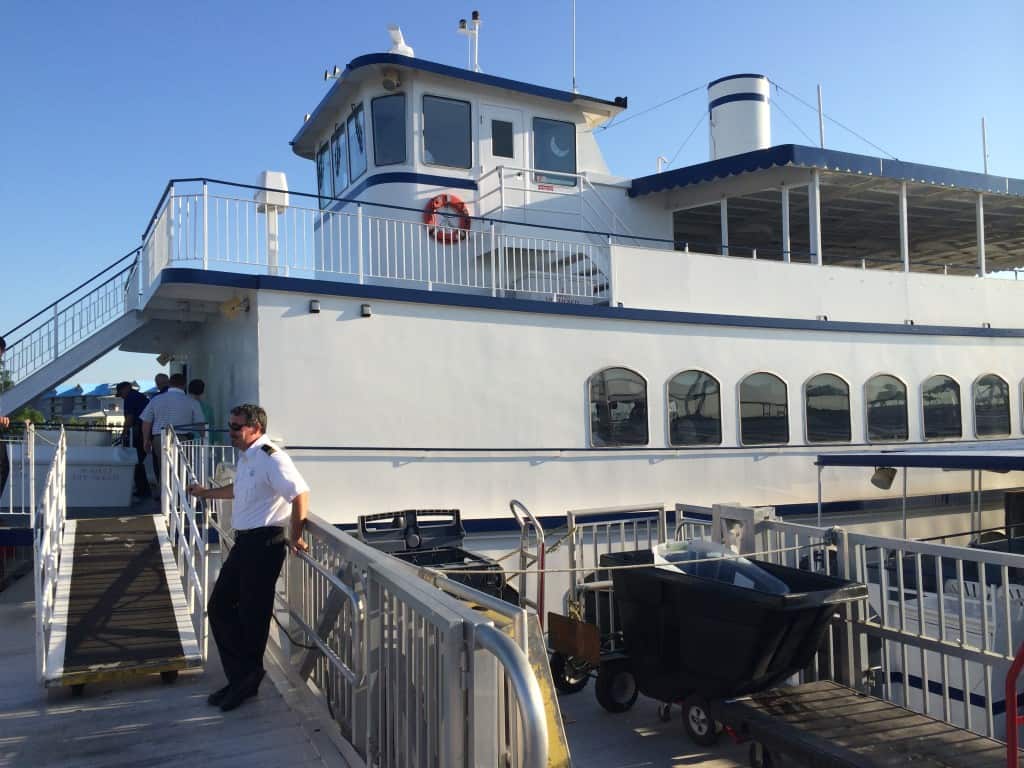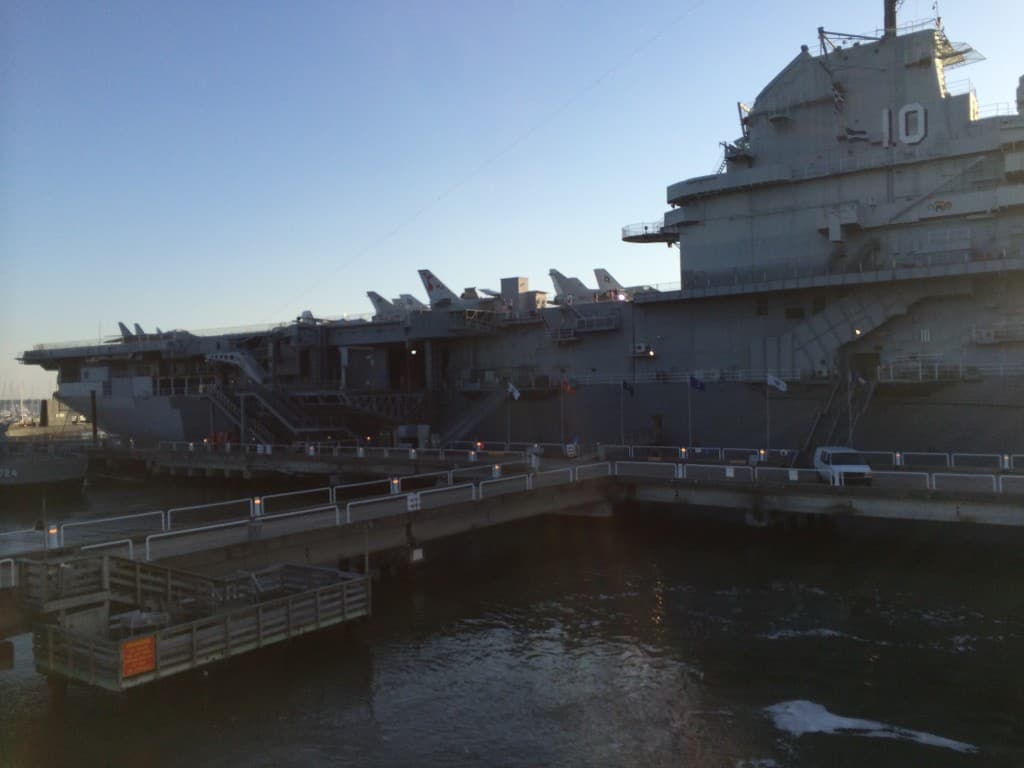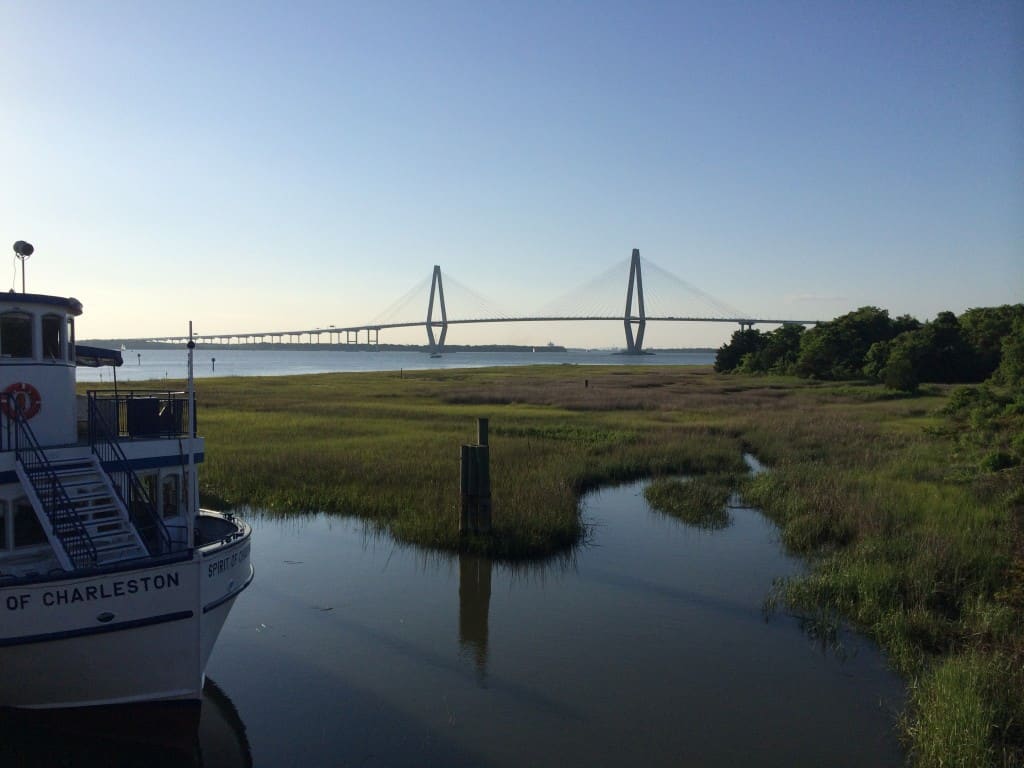 The cruise leaves the dock at Patriot's Point at 7pm. We boarded and were immediately seated at a private table. Sean had pre-ordered a bottle of bubbly that the waiter got for us immediately. It was prosecco – which is my new ish. We were really excited to see that it was DOC certified, which we learned about in Tuscany!
Before dinner was served, we had about 20 minutes to go out on the deck and watch the boat pull out and go under the bridge. It was beautiful.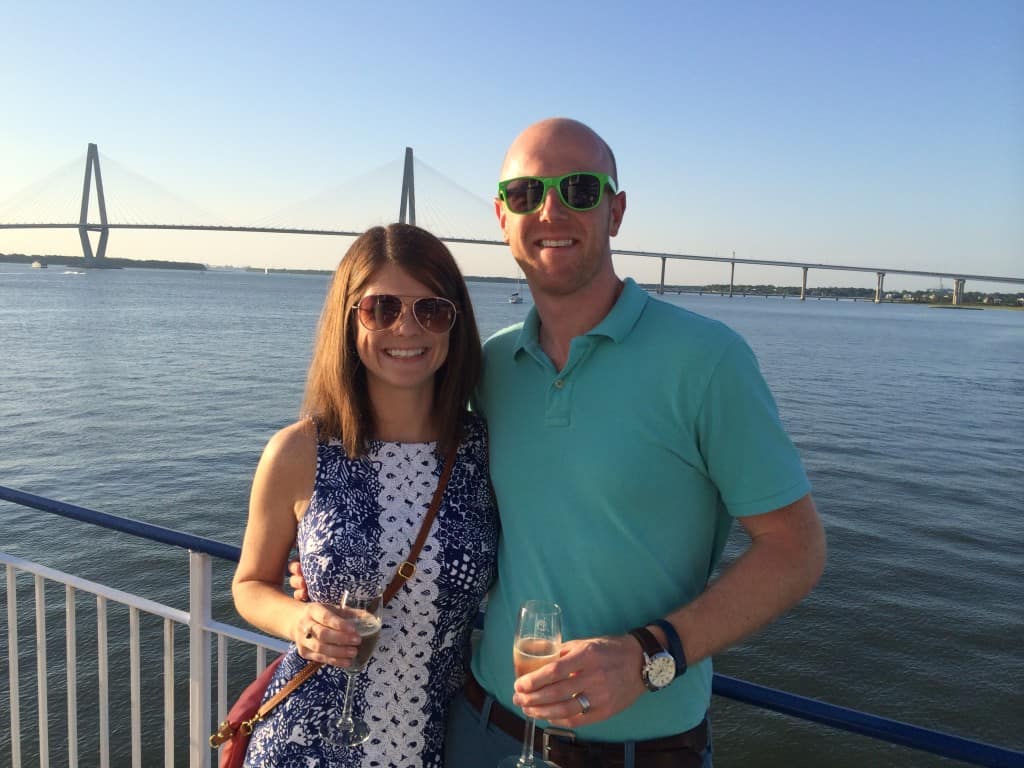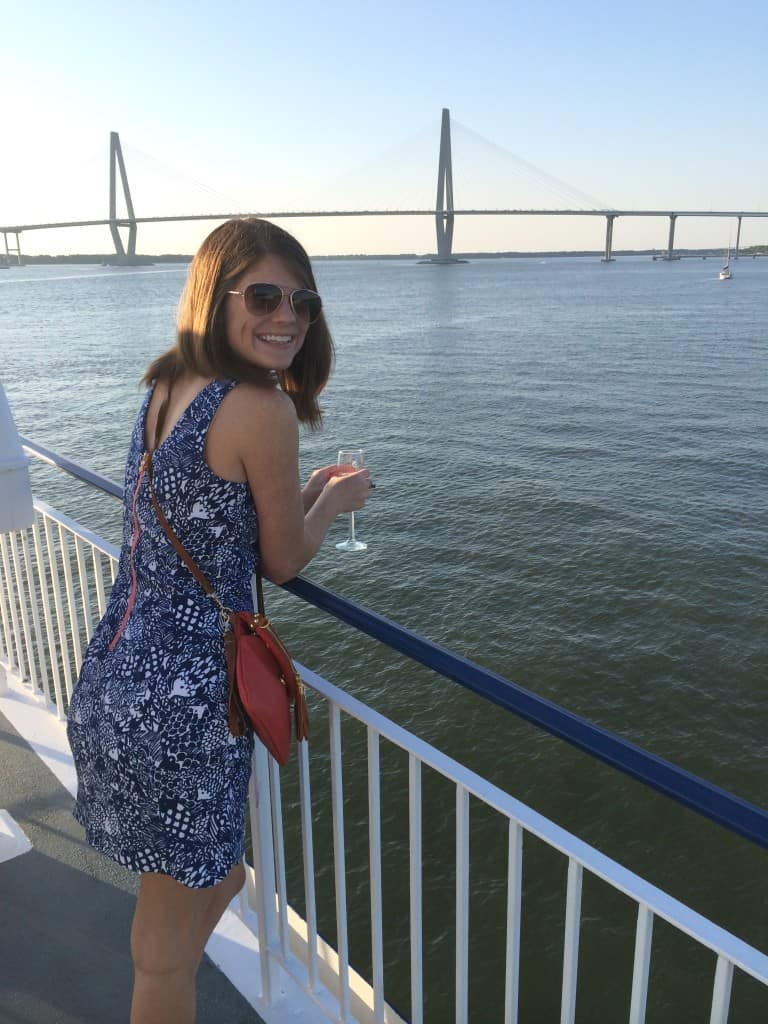 Like my Lilly from Target? I must confess, I got it on eBay. All these evil girls were listing things at 10x the Target price at first, but prices are coming down now. Set an eBay alert and don't be afraid to stalk the last ten minutes of an auction! The bag's from Italy and, yes, I wish I had bought one in every color.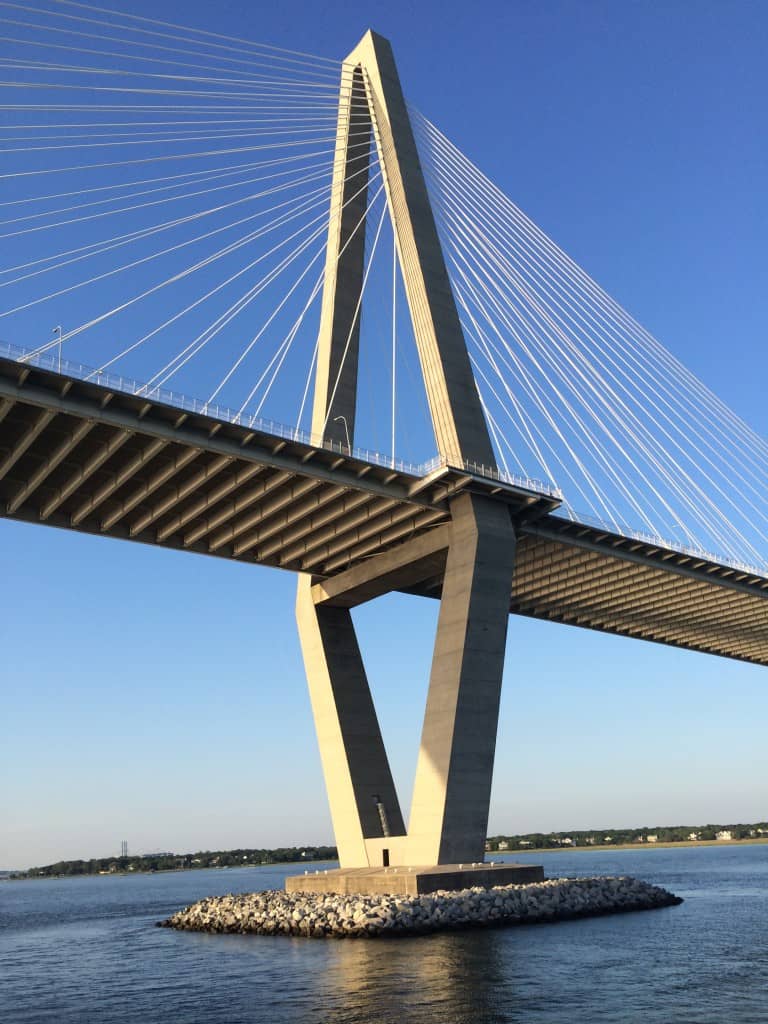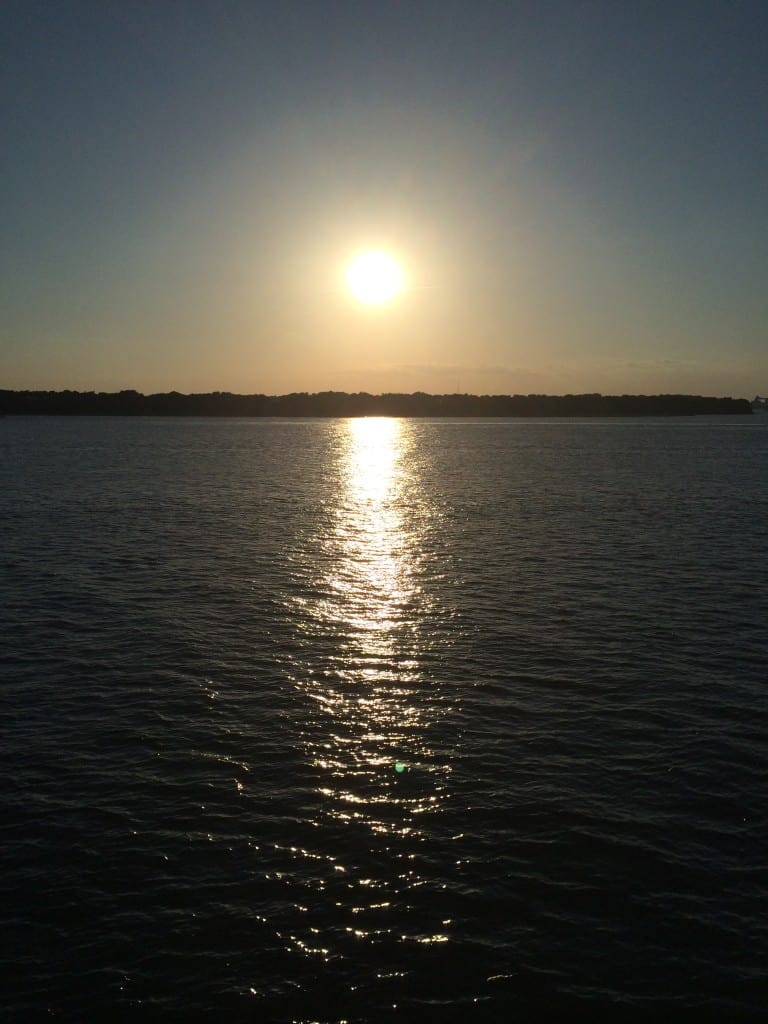 We went back to dinner and were served she crab soup and a house salad. Both were very tasty. The salad was made from local ingredients and had a basil vinaigrette. I loved the fresh flavor.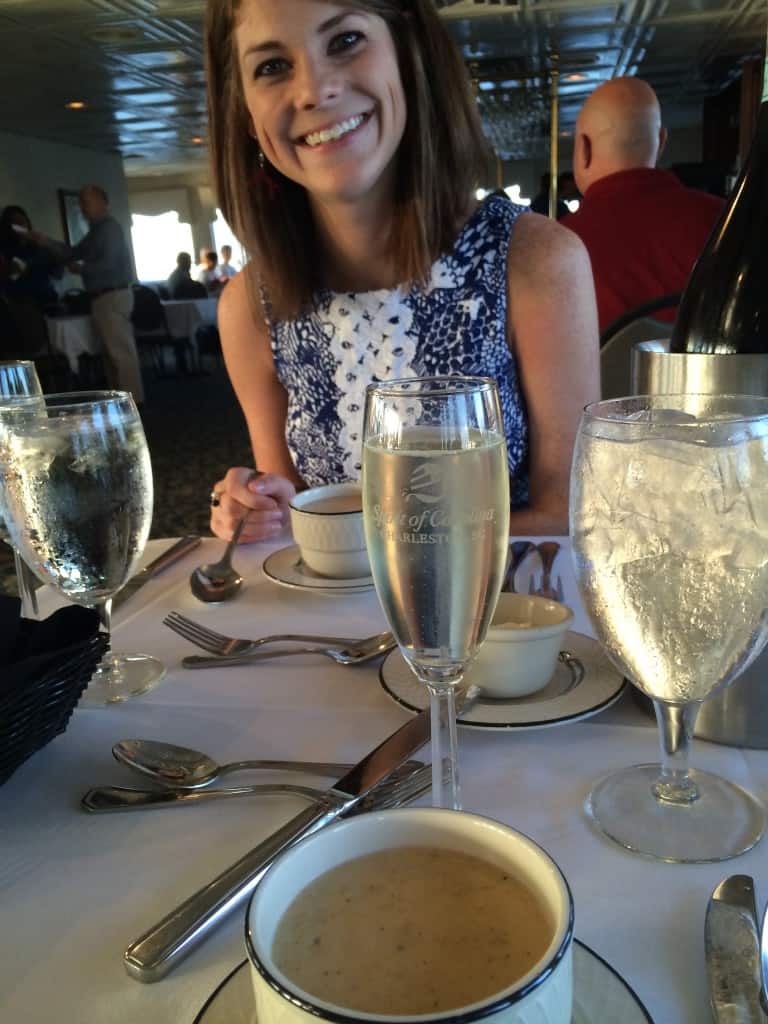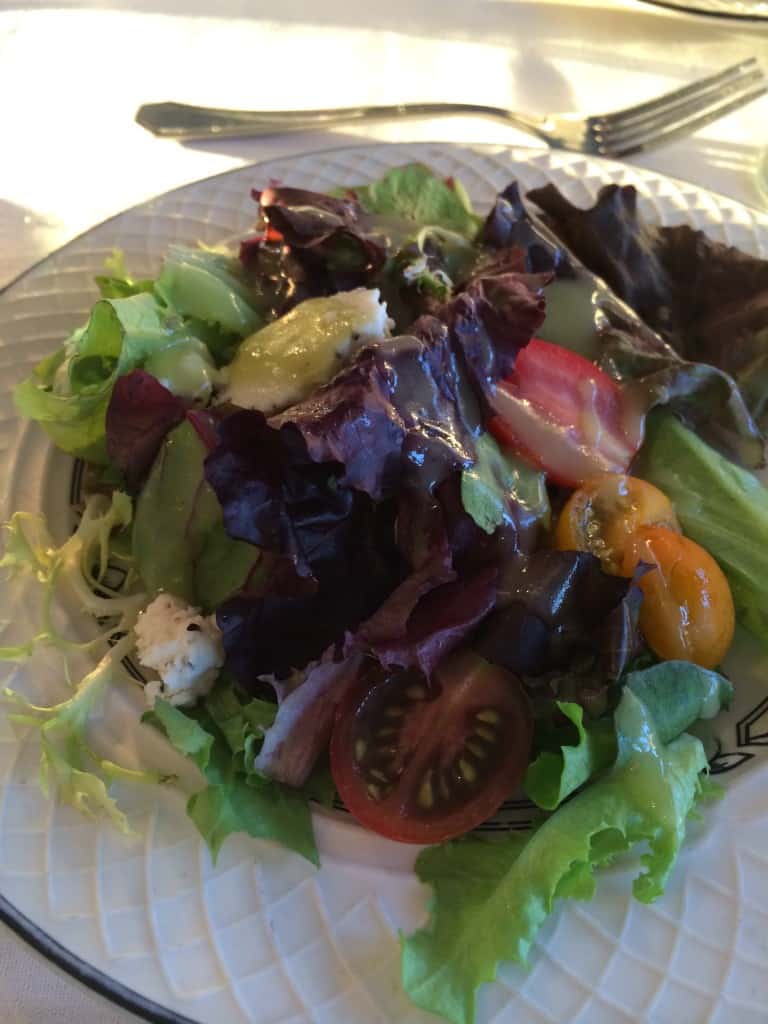 Before our entrees were served, we slipped back outside to see the sunset over Charleston. It was clear skies with a beautiful, colorful sunset. We are so lucky to live here!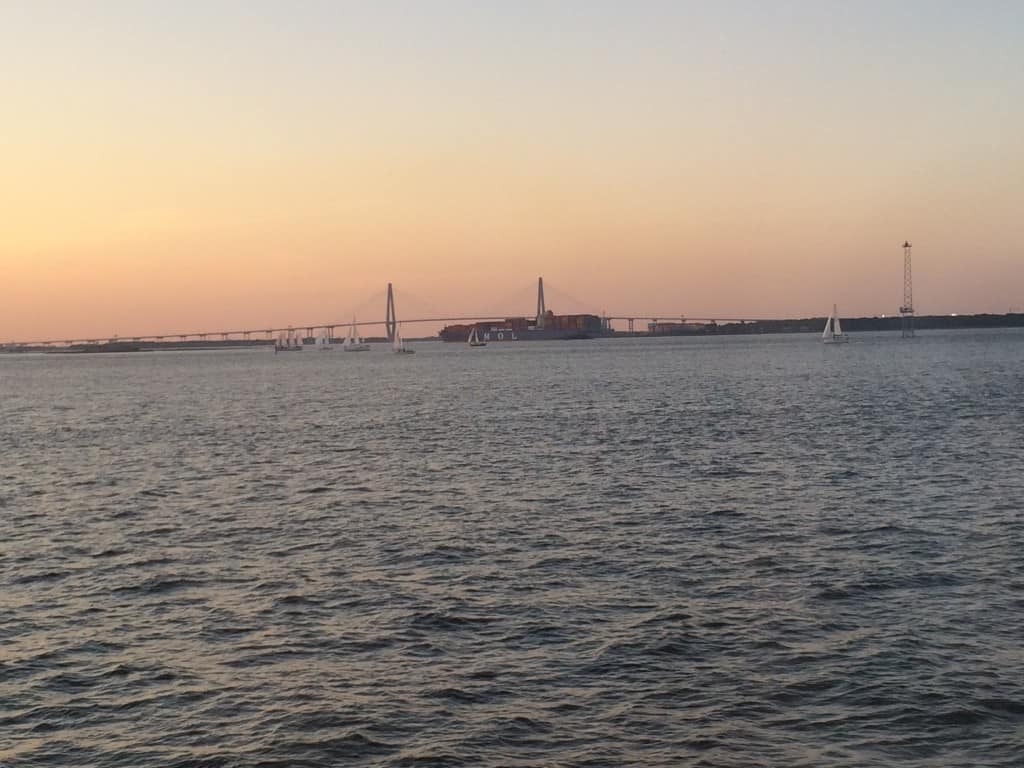 Dinner was the choice of 5 entrees; Sean selected shrimp and grits and I had the fish of the day, Mahi. Both were good, but the shrimp and grits was the clear winner. They serve the grits as a souffle, cooked with eggs. Of all the shrimp and grits we've had in Charleston, I've never seen it like that before, but it was really good.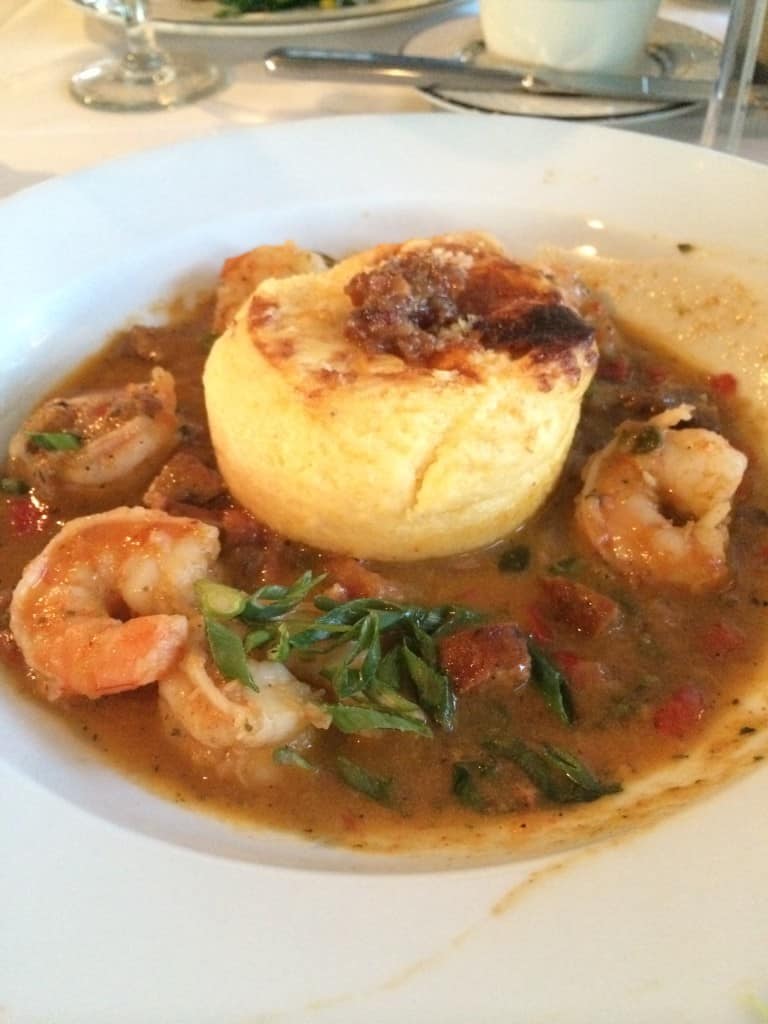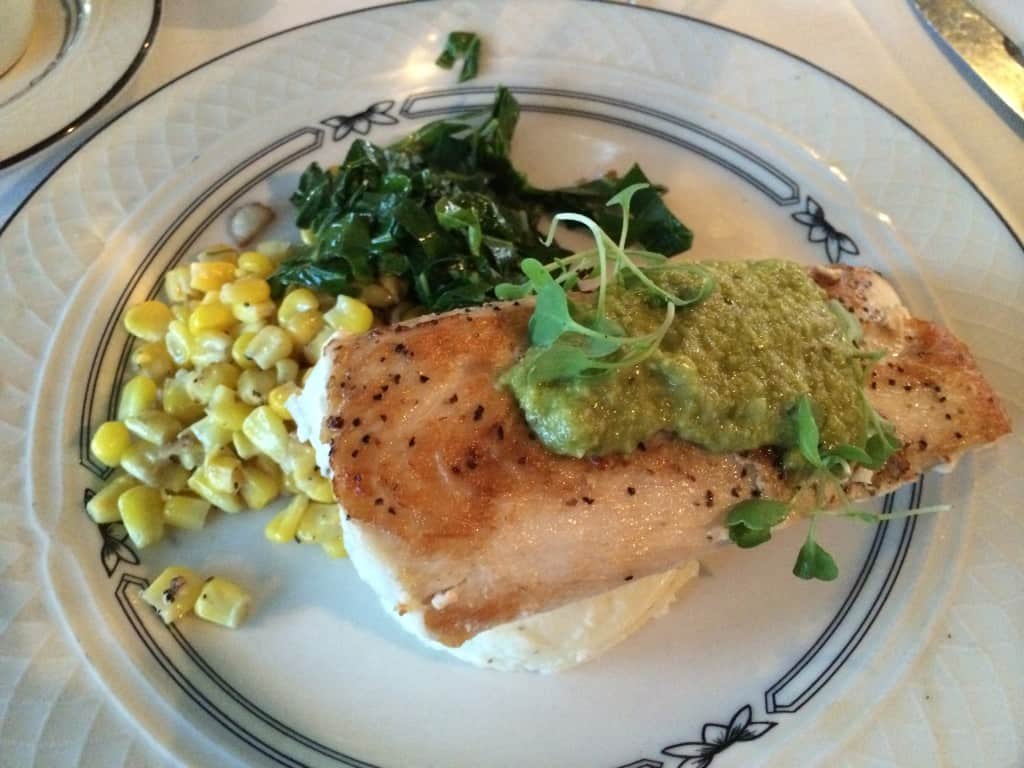 We split a white chocolate crème brulee for dessert (not included in the ticket price) and relaxed, listened to the live music (a guitar player) and then headed to the deck for the last 30 minutes of the ride.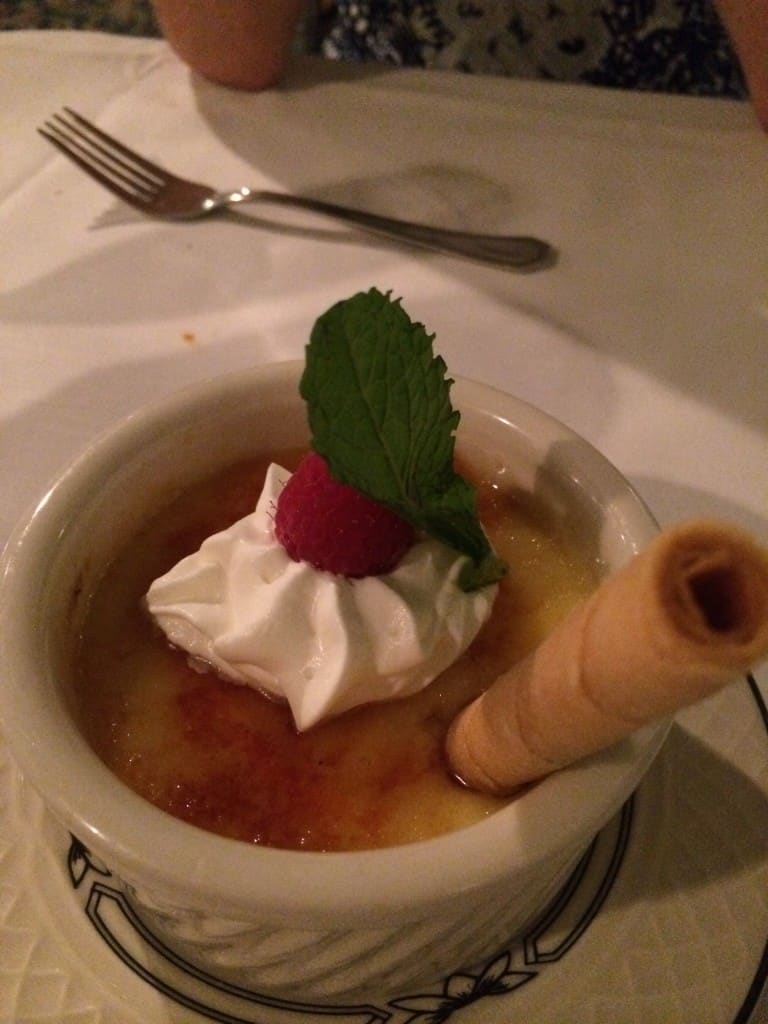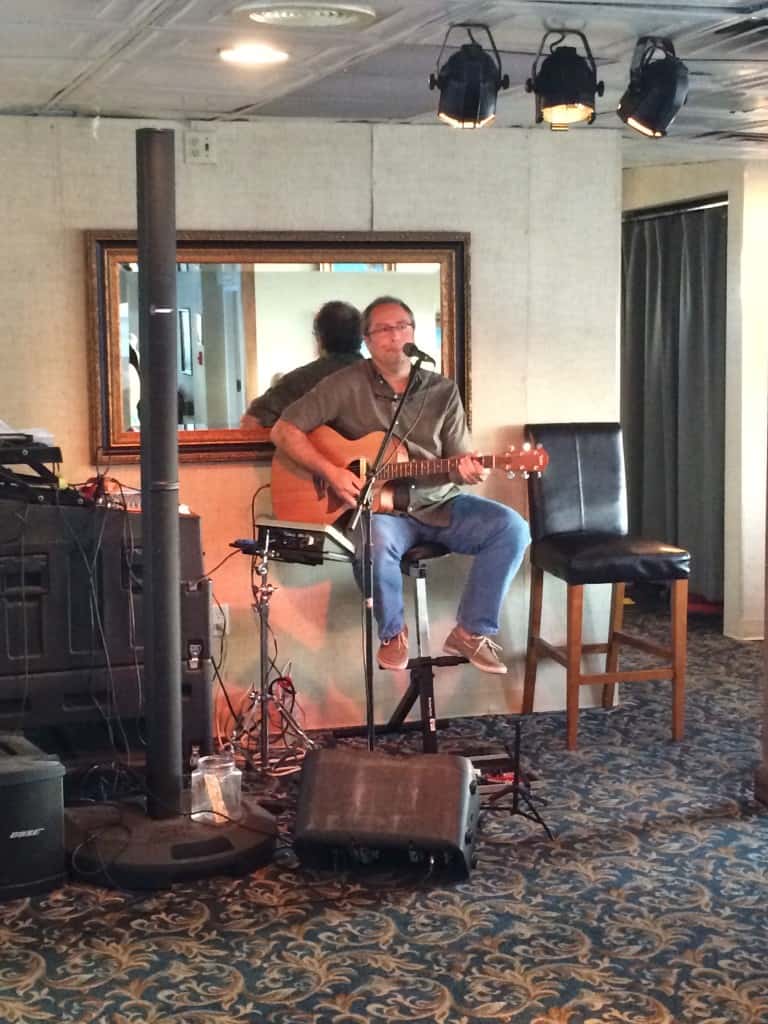 The path of the boat took us from Patriot's Point, under the Ravenel Bridge, turned back and went out to Fort Sumter, up the Ashley River to the marina and then followed the Battery back to Patriot's Point. It was the perfect 3 hours.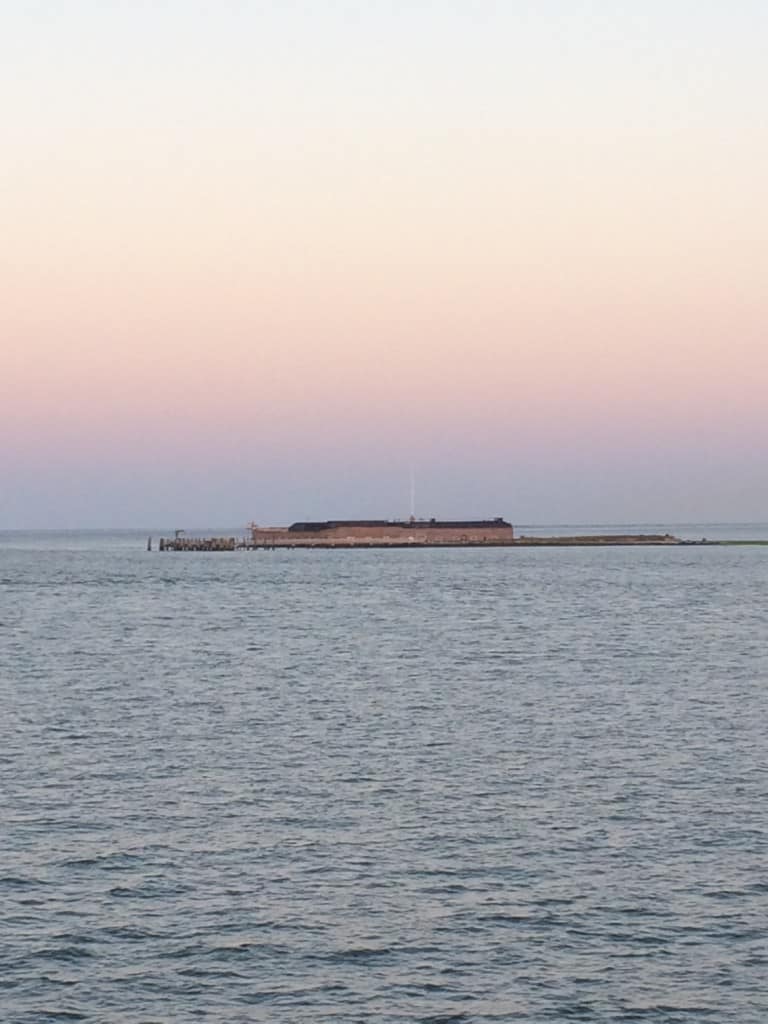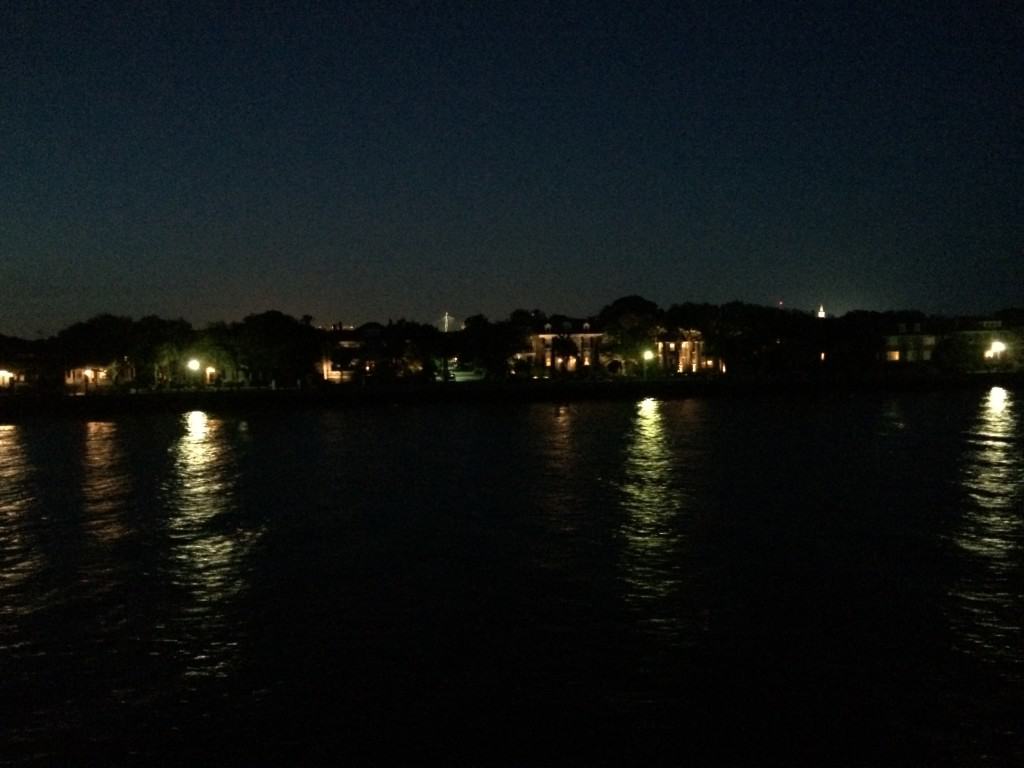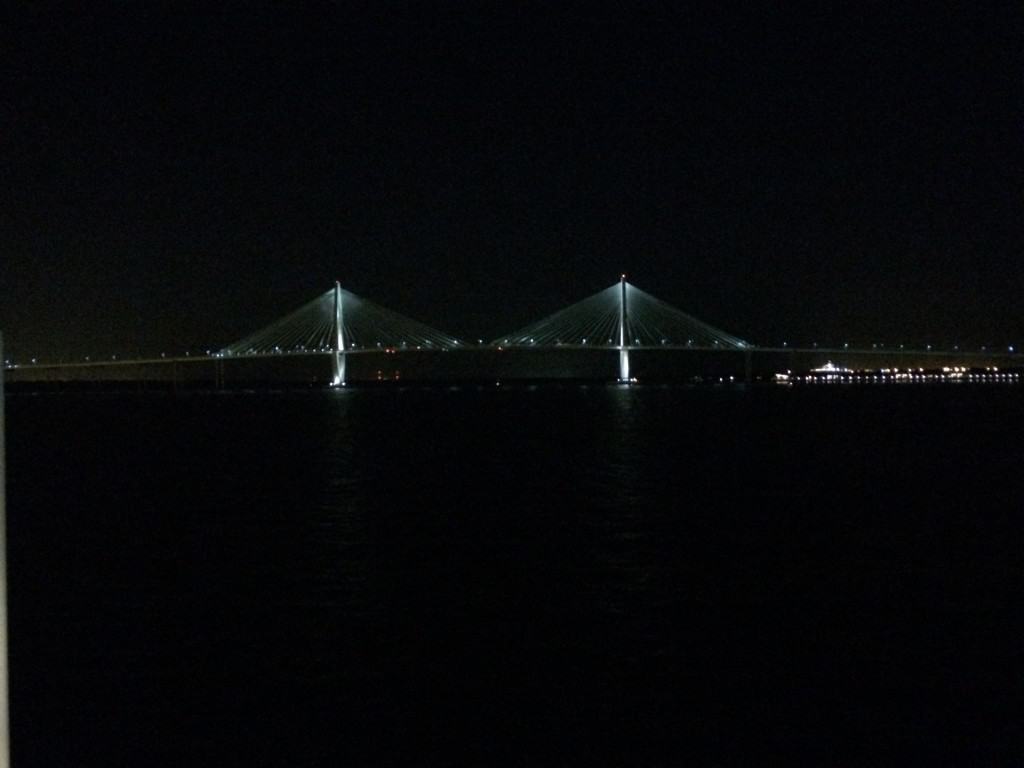 Some people tell us that they would never do a boat cruise due to motion sickness. Motion sickness is a common condition that affects millions of people – but many sufferers don't do anything to treat it, or treat it with the wrong products and ineffective methods. Dramamine® Non-Drowsy Naturals is the first non drowsy natural solution for motion sickness from Dramamine®, the leaders in motion sickness treatment. Dramamine® Non-Drowsy Naturals contain the clinically-tested ginger dosage required for preventing and treating motion sickness, unlike many other sources of ginger that motion sickness sufferers frequently try, like ginger ale, candies and gums. Dramamine® Non-Drowsy Naturals helps prevent and relieve motion sickness symptoms like nausea and vomiting, which products like antacids and upset stomach relievers do not. And since it's made from natural ginger, it is safe to use every day you travel. Don't miss out on opportunities to be on the water because you think you get motion sick!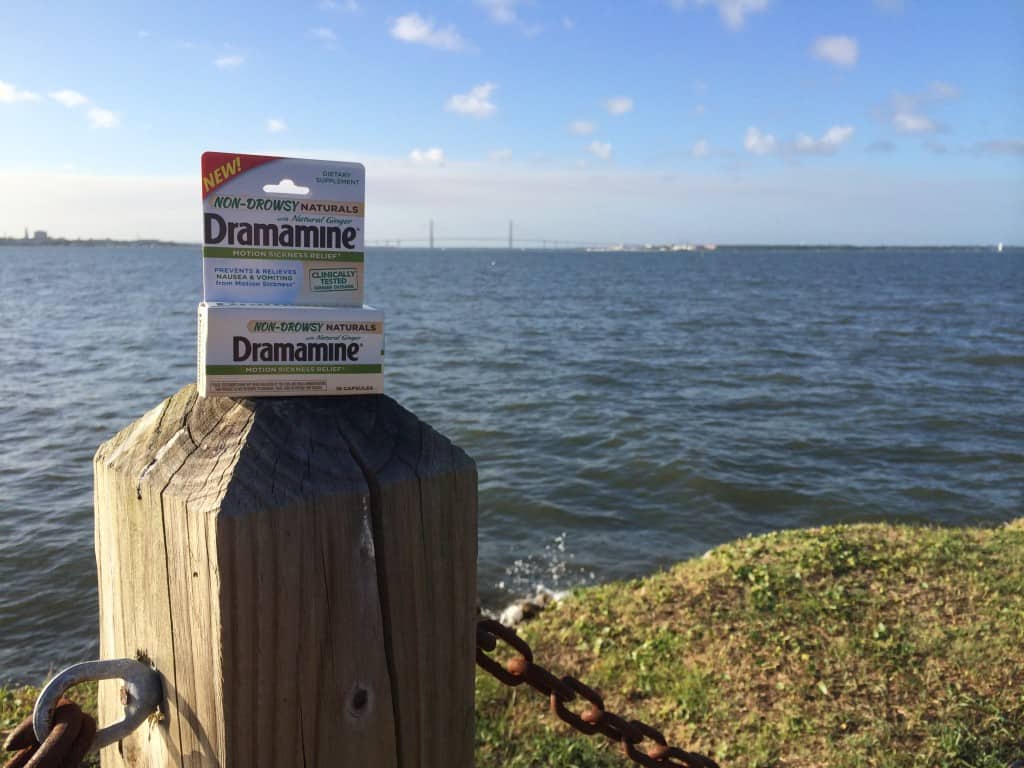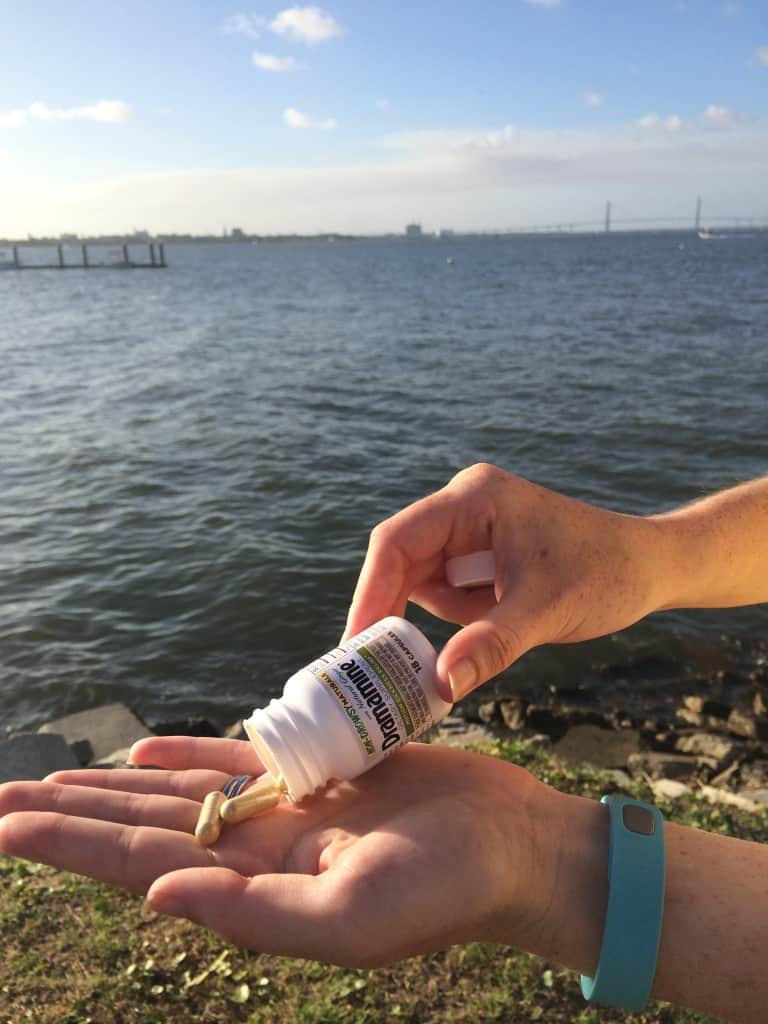 I am so glad that we did this dinner cruise and would recommend it for locals and visitors alike! And now we've knocked off yet another of our 101 in 1001 list!
I was selected for this opportunity as a member of Clever Girls and the content and opinions expressed here are all my own.