If you've followed us along on our life journey for any significant period of time, you'll know that we are huge fans of Charleston Restaurant Week. Restaurant Week has offered us so many opportunities to try new restaurants around town that we might not have been able to try due to cost, and has expanded our palettes by showing us new foods we would never have considered ordering off the regular menu. Some restaurants we put on our 101 in 1001 list to try and were hoping to go during Restaurant Week, which is exactly what we did when we went to the Atlantic Room at the Ocean Course at Kiawah!
First off, we had no idea how far away this place was. It takes us about 25 minutes to get to Beachwalker Park at Kiawah, so we sort of assumed it would be about that time to get to dinner. Well, turns out that Beachwalker Park is basically the first thing on the island. To get to the Atlantic Room, which is in the clubhouse of the Ocean Course of Kiawah Island (the site of the 2012 PGA Championship), you have to go about as far into the island as is possible. It ended up taking us almost an hour to get there. We had no idea Kiawah was that big!
Anyways, to the food.
After seeing the $4,000 bottle of wine on the regular menu, we ordered a $30 bottle of wine off the Restaurant Week menu that tasted great. They started us off with bread served in these awesome sweetgrass baskets!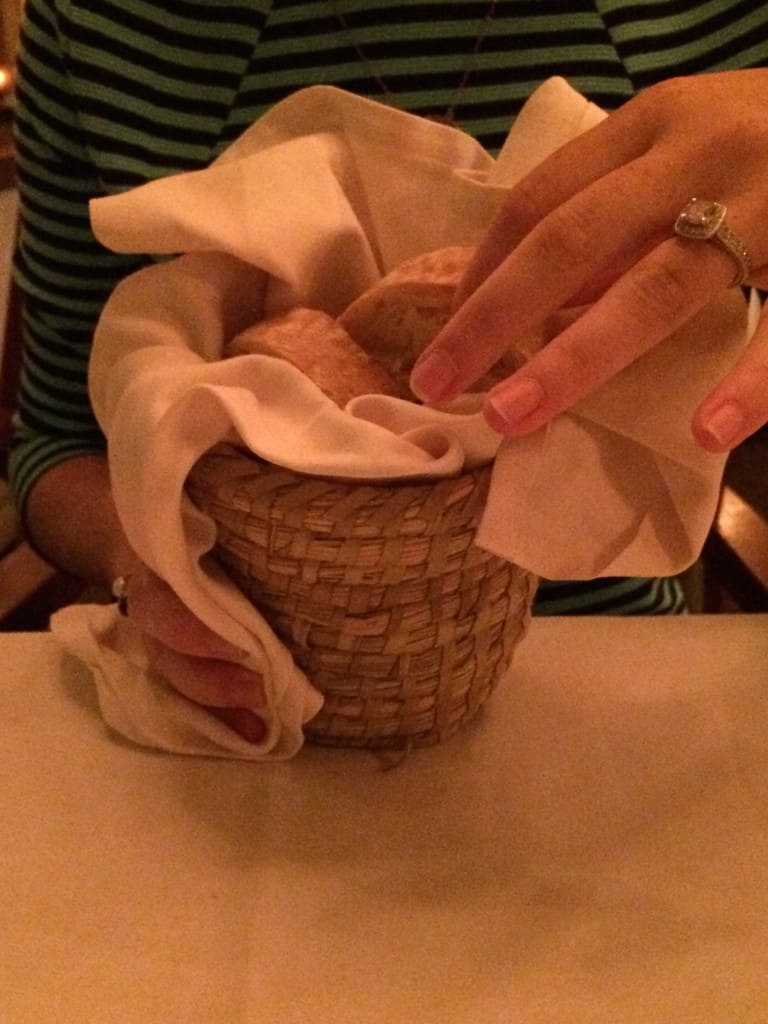 The Restaurant Week deal was three courses for $40. This is MUCH cheaper than you would regularly get a meal at Kiawah. We started off with the Crispy Shrimp and the Crab Rangoons appetizers. The Crispy Shrimp was a very succulent, with the shrimp cooked to the perfect tenderness and soaked in a sweet chili sauce, giving them a mild Asian flavor. They were delightful.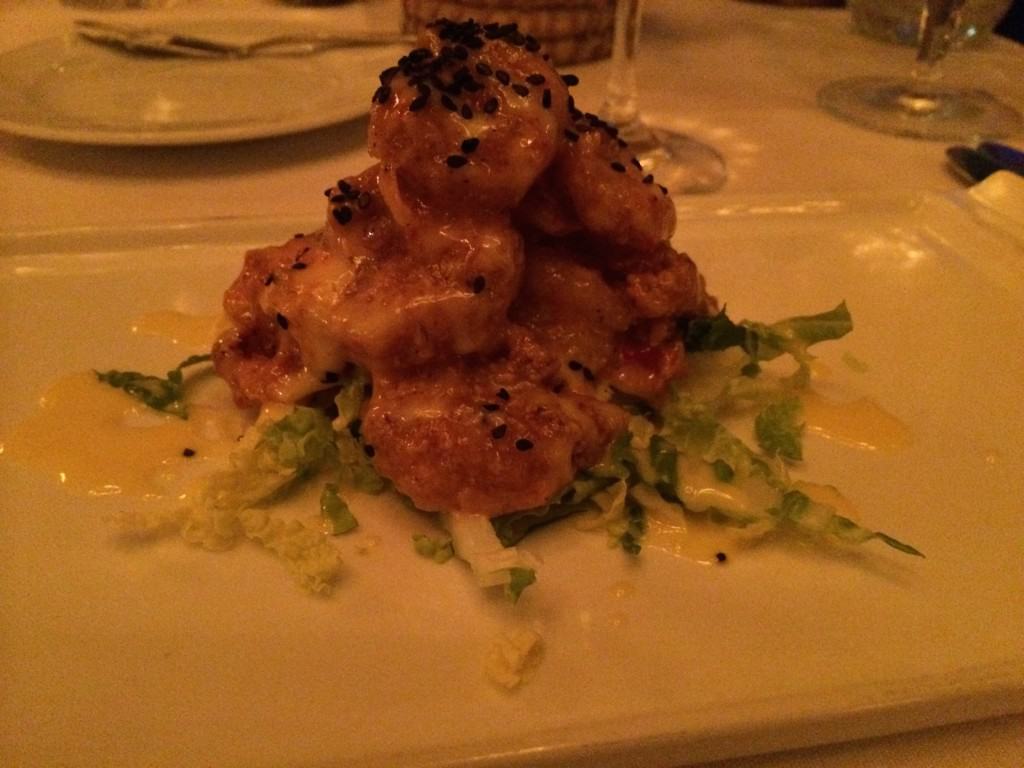 The Crab Rangoons were terrific as well, but didn't come in the traditional purse-looking pastry they usually do. They were filled with cream cheese and served over a bed of delicious Jasmine rice and a spicy curry sauce.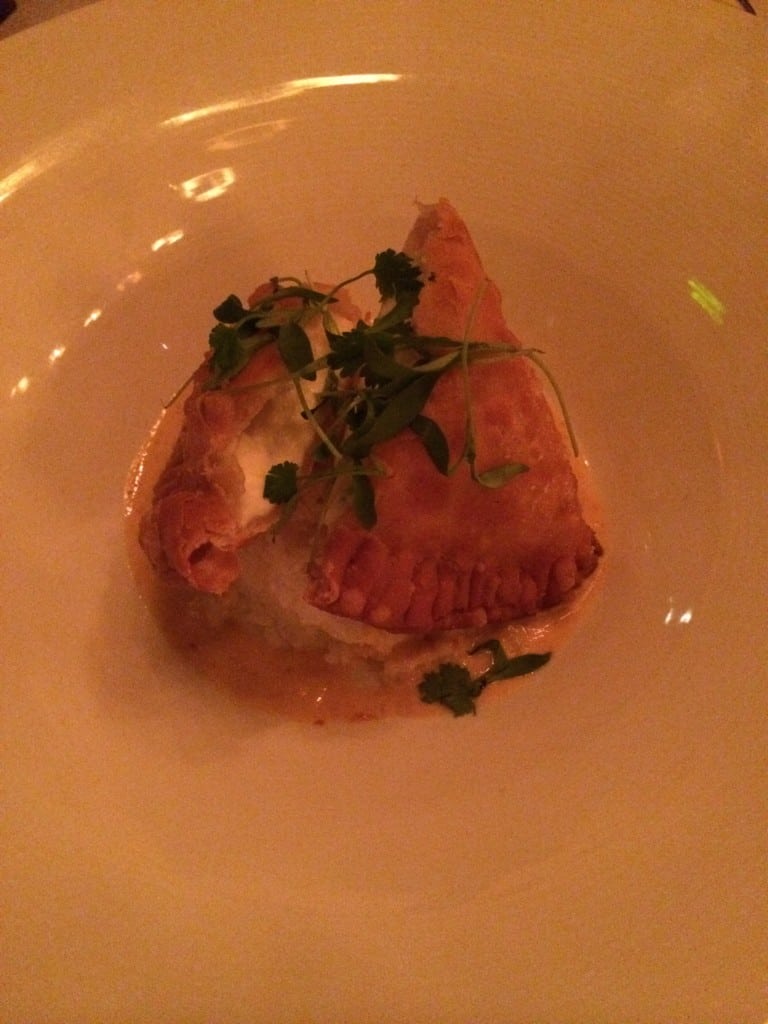 Next came the entrees. Unlike the appetizers (which were both delicious), there was a wide-difference in our entree results. Morgan opted for the North Carolina Rainbow Trout, which was served over a bed of cous-cous and a sweet pea puree. I can't describe to you how perfect this dish was. Light and fluffy trout over the creamy bed was all you could ask for. There were new flavors with every bite and it was delicious.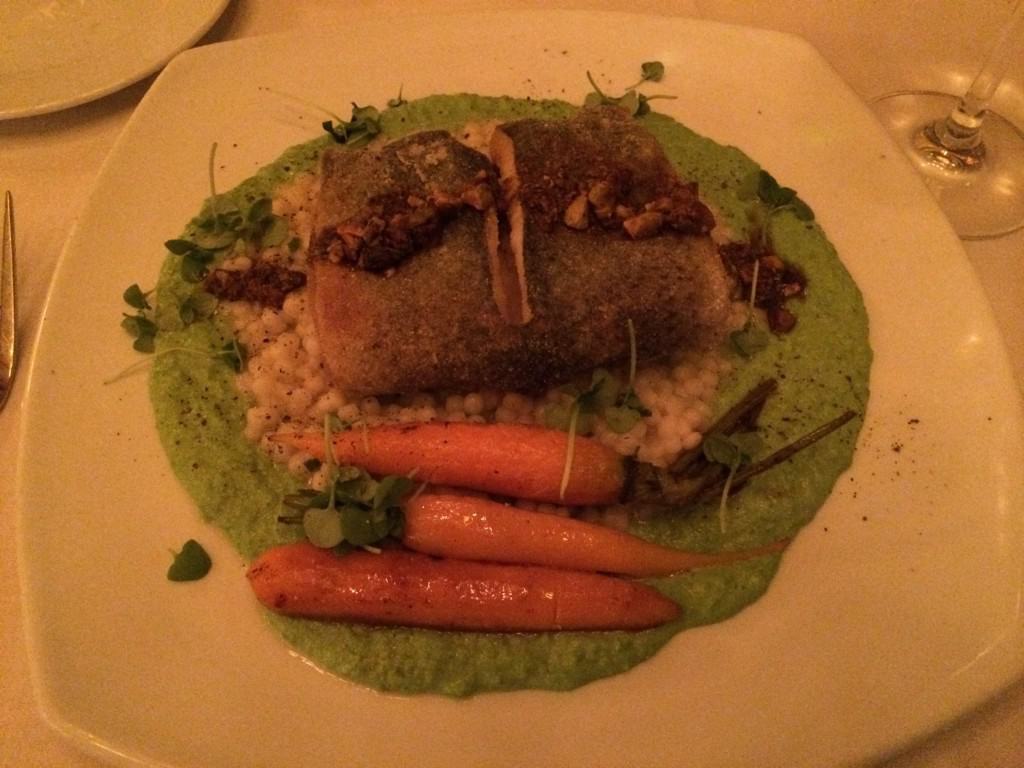 I chose the Roasted Poulet Rouge. When they brought us our food, they brought us two of the trout dishes. Normally, I wouldn't send food back, but since one of the main points to Restaurant Week for us is to try new things, I asked for what I had ordered. I expected it to take a little delay, but no big deal. Instead, a chicken dish was brought straight out. I initially thought that meant that they had just grabbed the wrong dish, but no. Upon inspection, I could very easily tell that this plate they brought me was an old Roasted Poulet Rouge that had been sitting under a warming lamp. The sauce had dried and crusted to the plate and the asparagus was dry. Biting into the chicken, it too was dry. This was very unfortunate because I feel like this might have been a really good dish if I had gotten a fresh one. Instead, I got what I got.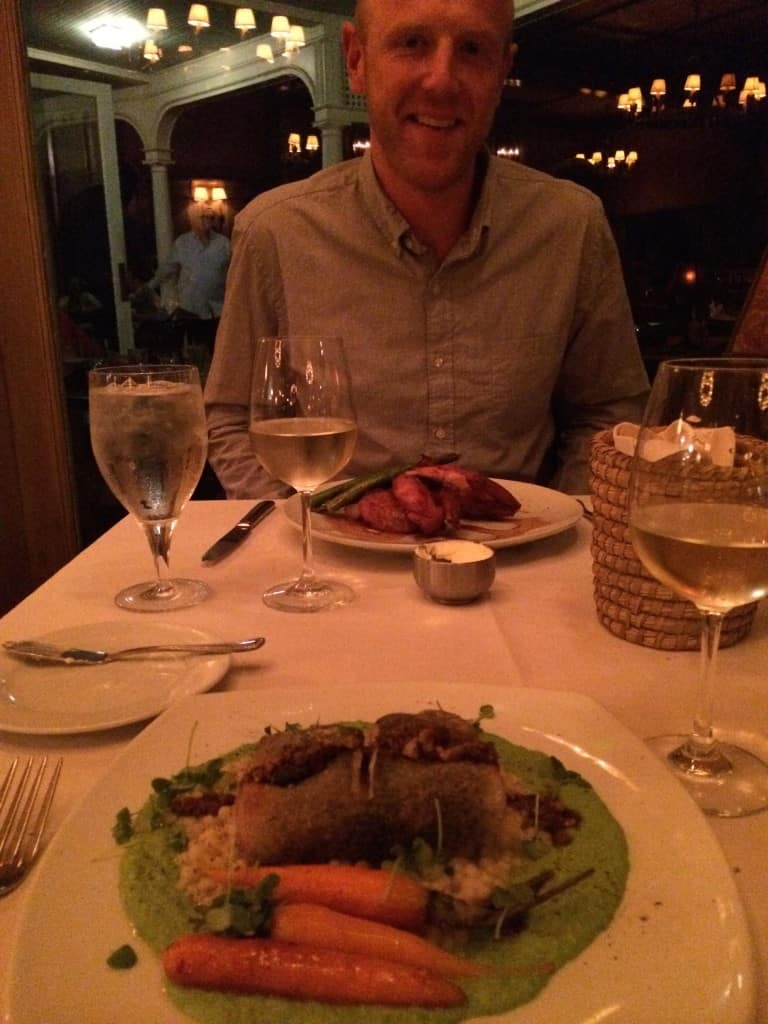 Finally, we ended with dessert. We chose both of the options, which were a White Chocolate Bread Pudding and a Butterscotch Budino with a Pecan Biscotti. Oh my goodness. The budino might have been the single best dessert I've ever eaten. Then I tried the bread pudding and it was the best bread pudding I've ever eaten. Dessert stole the show. The most mind-blowing thing of the whole night was when I dipped some of the bread pudding into the butterscotch budino…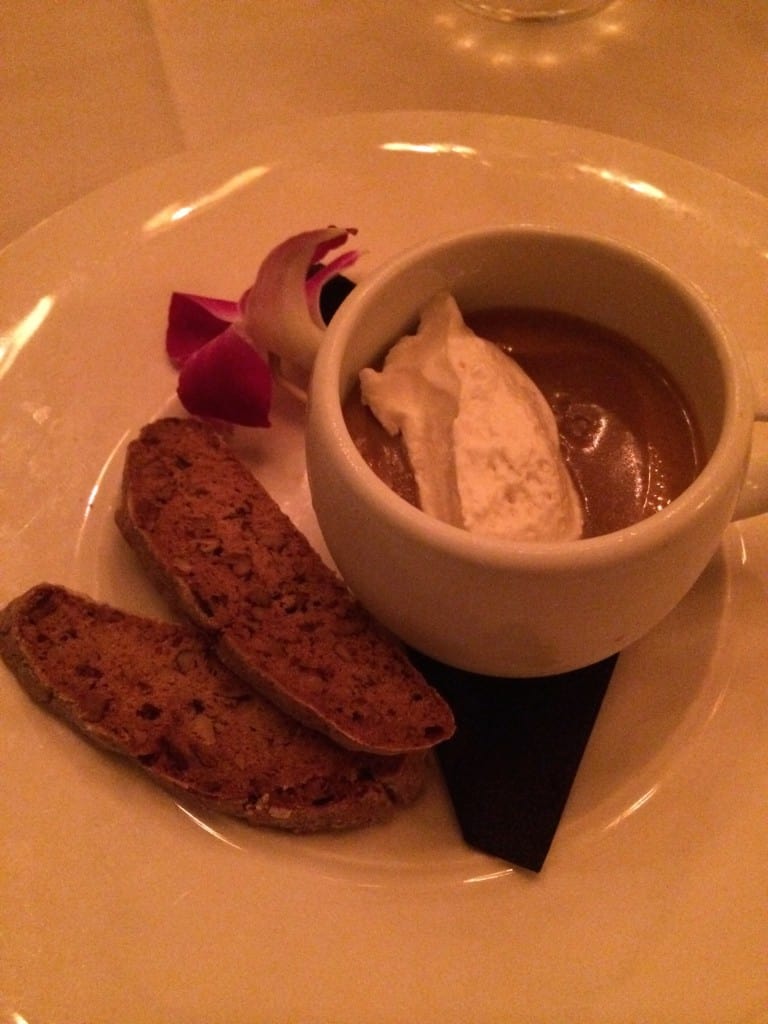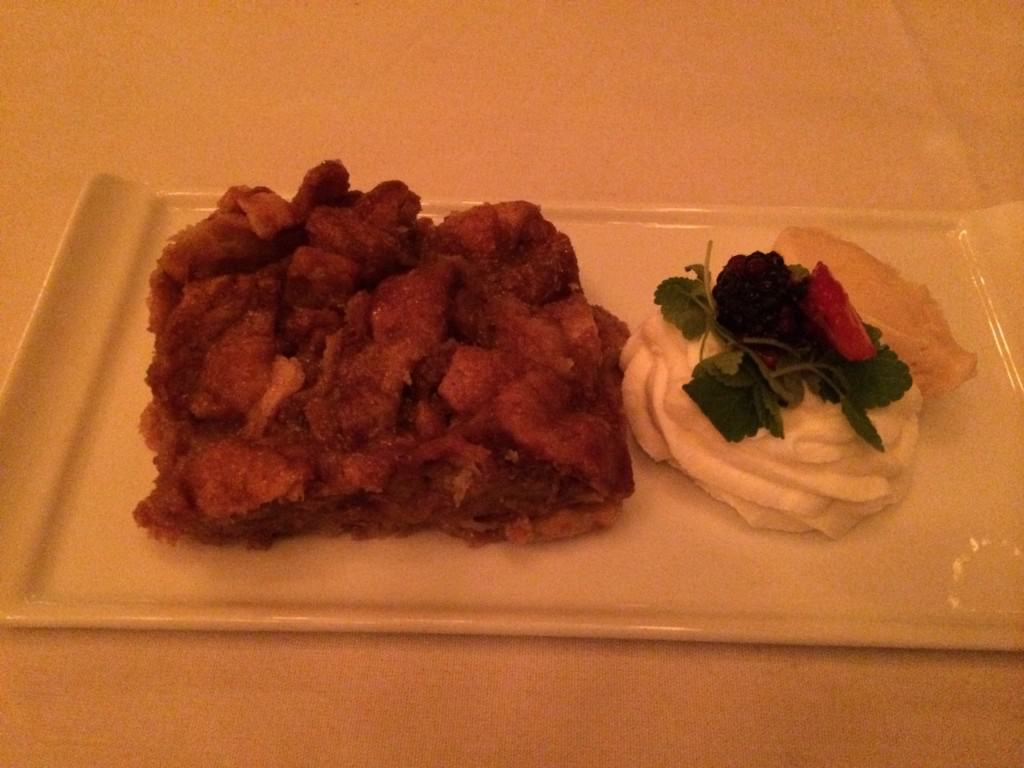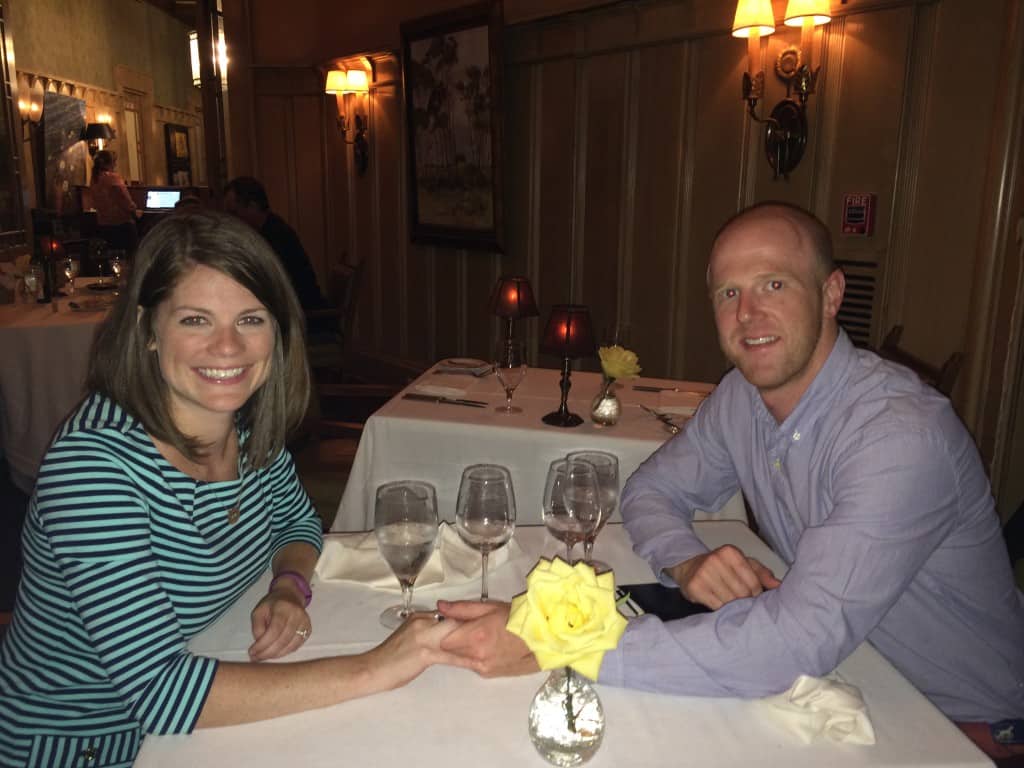 After dinner, we spent a little bit of time wandering around outside and inside the clubhouse. It is the home to a major championship of a major sport, see we explored and got to see the locker rooms and the beautiful moon outside.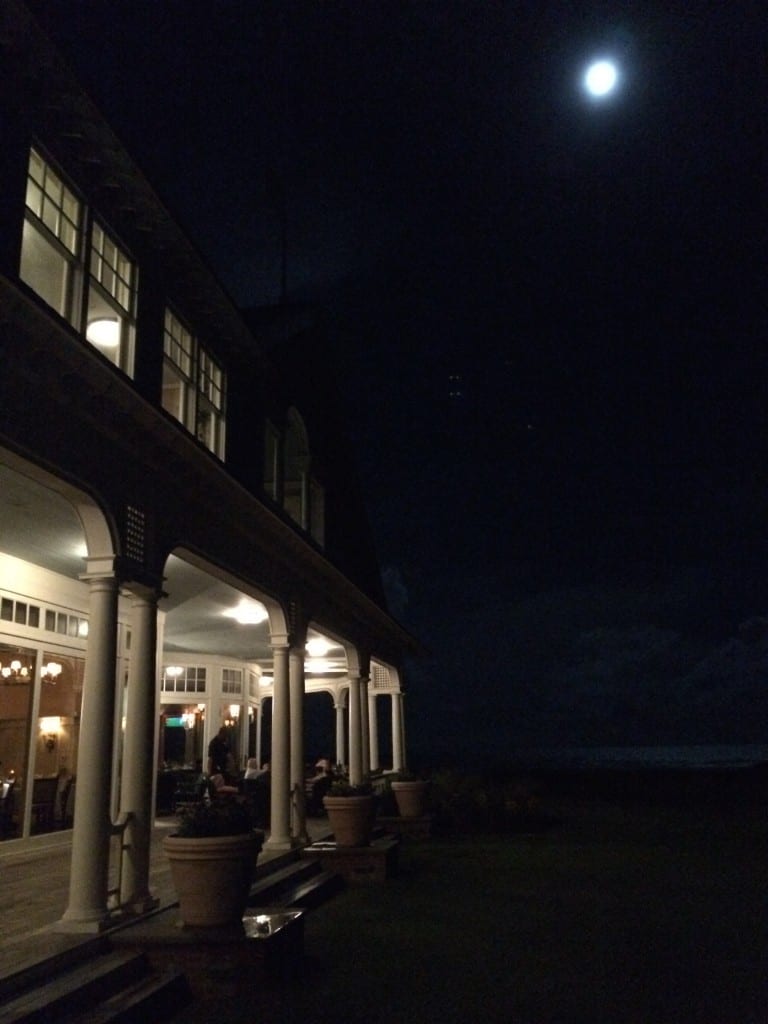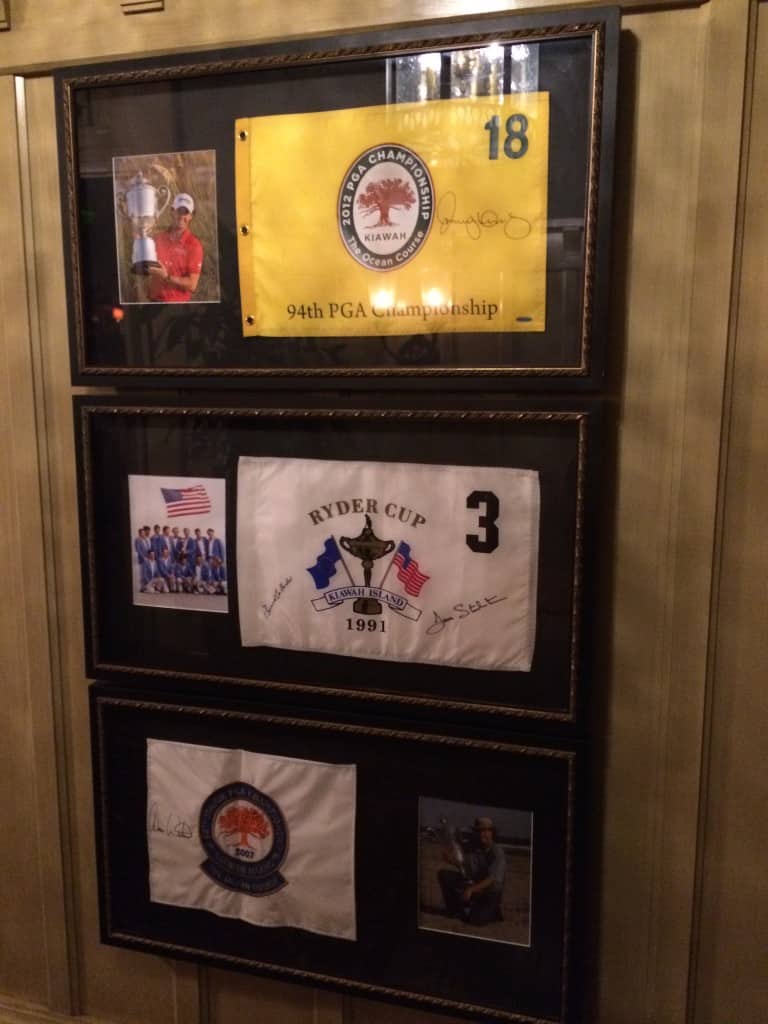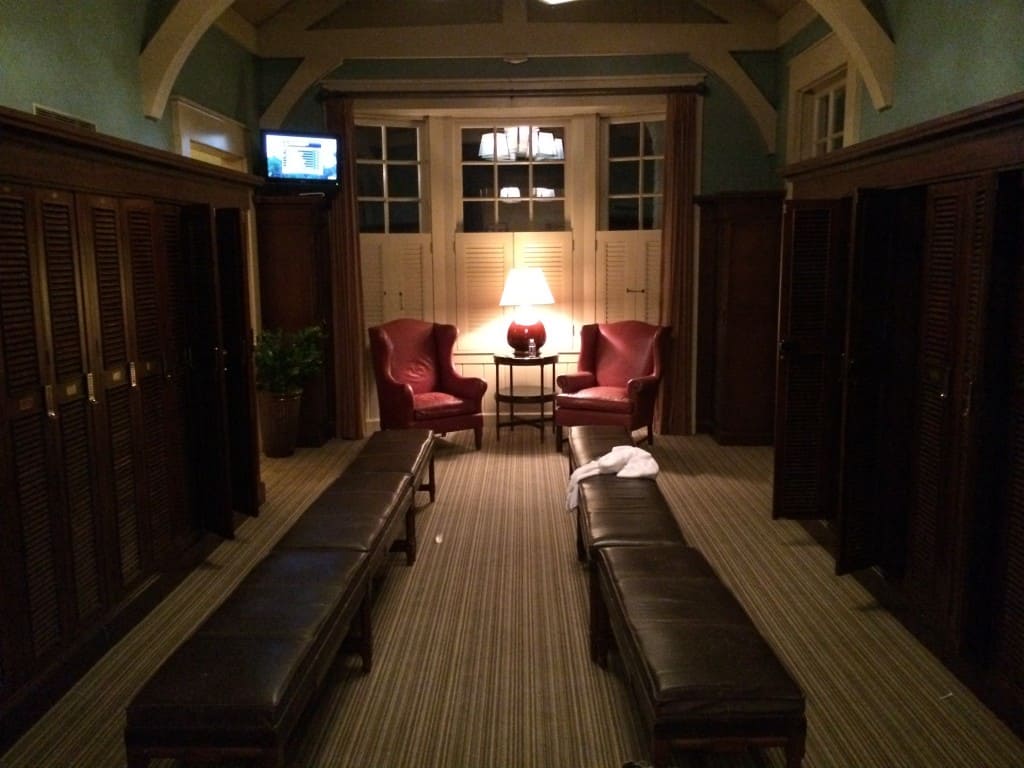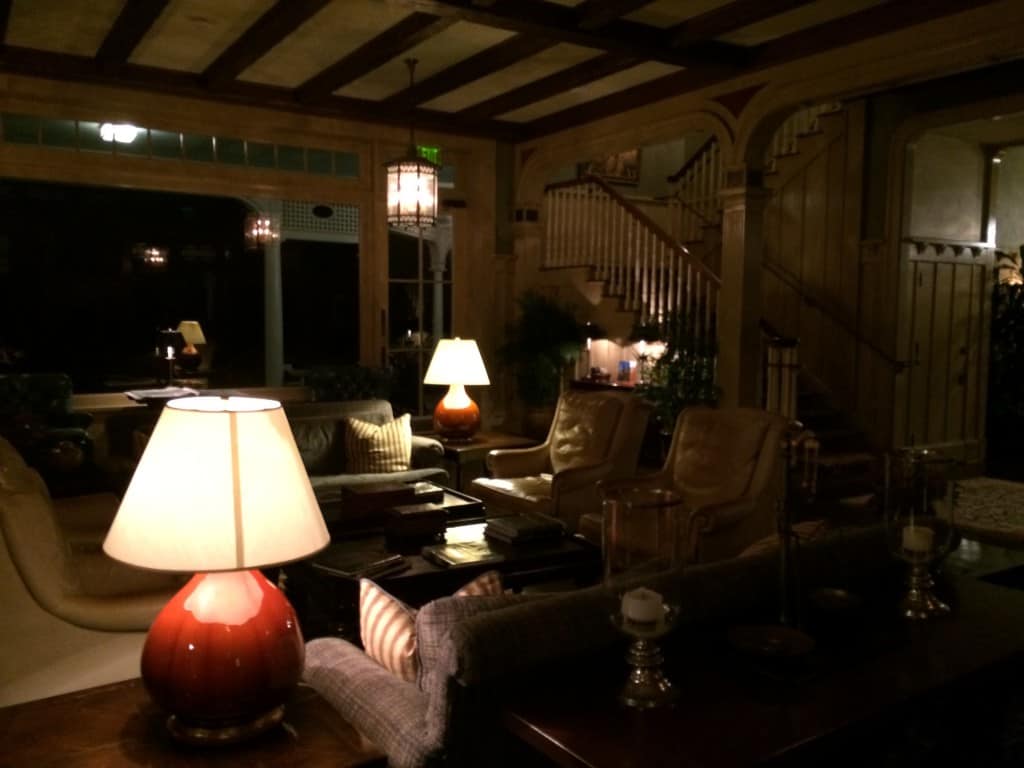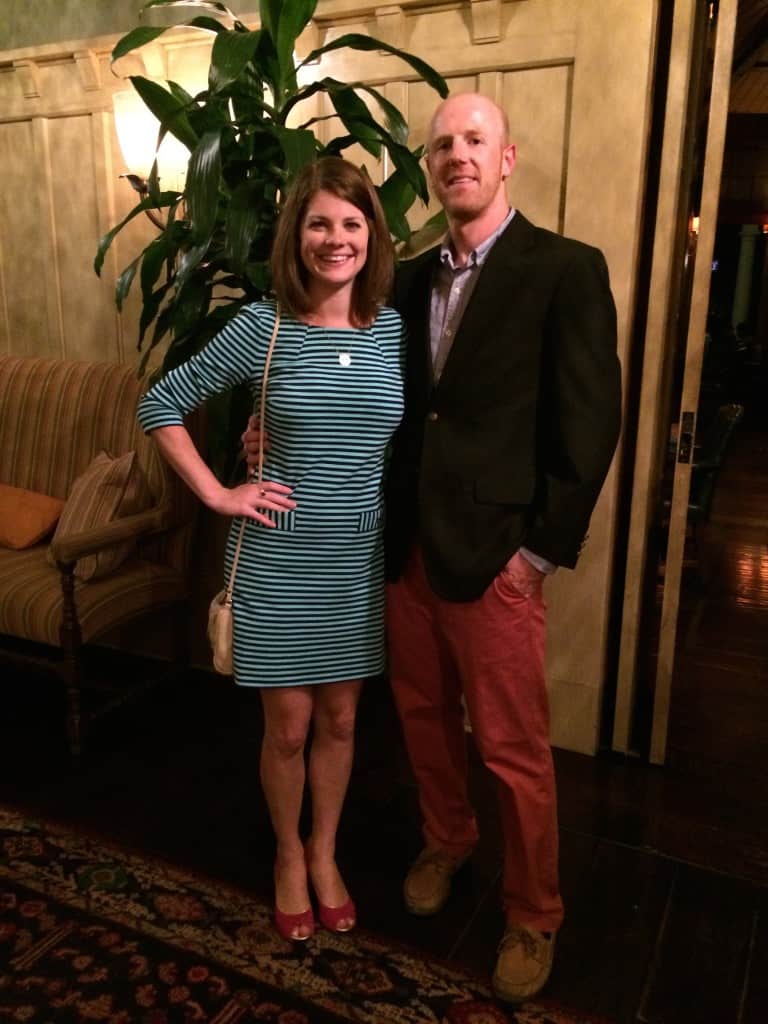 So there you have it. We had excellent appetizers and desserts and one amazing entree. We were glad that we were finally able to cross this far-away restaurant off our list and continue our Charleston Restaurant Week traditions!
Where did you go for Charleston Restaurant Week?